Strategies for survival: Responding to the Russian tourist crunch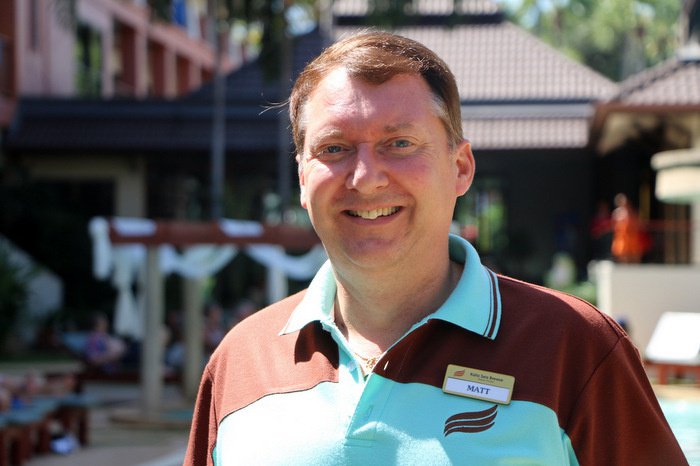 PHUKET: There was much talk last year of the protests in Bangkok and the ensuing coup striking at the heart of Phuket's tourism and hospitality industries, with many key tourism figures on the island fearing the worst.
Yet, it turns out, that while the island has survived the political turmoil in the country's capital relatively unscathed, it is events unfolding much farther away that are leaving their mark on the island's critical sectors in 2015.
Matthew C. Hindmarch, general manager of the Kata Sea Breeze Resort, noted that among the top concerns of tourism-dependent businesses in Phuket is how the island is reeling from a plunge in the number of Russian tourist arrivals.
The number of Russian arrivals has grown steadily over the past few years, and Chinese and Russian tourists are the two biggest tourist source markets for businesses on the island. But things are about to head south in 2015, unless businesses re-align themselves to cope with the crisis, he warns.
"A lot of hotels are being hit now and will continue to be so in the upcoming months, due to the situation in Russia," Mr Hindmarch explains.
"We are expecting huge drops in the first quarter of 2015. We have already seen a drop of about 5%, but we are expecting it to go down by even 30 to 40%.
"A lot of tour operators who deal directly with Russia are canceling up to 50% of their charter flights onto the island."
The first warning signs started showing a few days before New Year's Day, and Mr Hindmarch predicts that more are coming, as the Russian economy has yet to show signs of improving.
Mr Hindmarch was working in Bangkok when the military coup occurred, and where he witnessed how "the business went through the floor" in the capital.
But, from a Bangkok perspective, Phuket appeared to be performing well, mainly because many tour operators sold Phuket as a separate entity from Bangkok, which gave it a slightly stronger position, he explains.
"But what's affecting Phuket now is what is happening in Europe and Russia," Mr Hindmarch says. "Our hotel caters mostly to tourists from Scandinavia and Russia, and the Russian market has obviously dropped."
Tour operators entirely dependent on the Russian market took the brunt in the plunge in the number of Russian tourists coming to the island.
"Some tour operators will be affected quite badly," observes Mr Hindmarch. "A lot of Russian tour operators are on their own and they lease their own hotels. I'm sure some small hotels will feel it more than us.
"I also expect a further slowdown of the Russian market, especially with the exchange rate hurting it badly and less Russian money coming onto the island."
Diversification of source markets has helped the Kata Breeze Resort avoid the full effects of the fall in the number of Russian tourists coming to Phuket.
"Luckily for us, a resurgence in the Scandinavian market – more so than in previous years – has helped us keep things balanced," Mr Hindmarch.
Looking ahead and learning from current events, the resort's management is working on strategies to improve its resistance to market fluctuations. So far, they have come up with two solutions: further professionalization, and diversification.
"This is the first time that the Kata Sea Breeze Resort has launched a 'real' sales and marketing team," Mr Hindmarch explains. "We now have a team of four sales executives organized in a way that we've never done before, with two of them based in Bangkok and two based here."
The team in Bangkok is responsible for expanding the resort's guest base in Europe and elsewhere. "In Bangkok, there are tour operators looking after the UK, Ireland and South Africa. We also get access to Australia and New Zealand. These operators know what these markets require and we are flexible and adjust to their needs," Mr Hindmarch explains.
The team in Phuket is dedicated to targeting the Asian market.
"And the results are already showing," Mr Hindmarch says. "We are off to Hong Kong at the end of the month to meet travel agents there, and this is all a new market that we are expanding to."
A secondary goal of the expansion is to create a more friendly, international atmosphere within the resort itself.
"We want to have a broader range of nationalities staying at the hotel, which not only helps us maintain our balance, but also creates cultural exchange among guests," says Mr Hindmarch.
"Although you're on holiday in Phuket, you can meet people from around the globe. There are all sorts of nationalities at the hotel, and it's nice to see new friendships being forged.
"There is no point in having a hotel for just one nationality."
— Maciek Klimowicz
Keep in contact with The Thaiger by following our Facebook page.
Never miss out on future posts by following The Thaiger.
Turbulence ahead for Thailand's aviation industry | VIDEO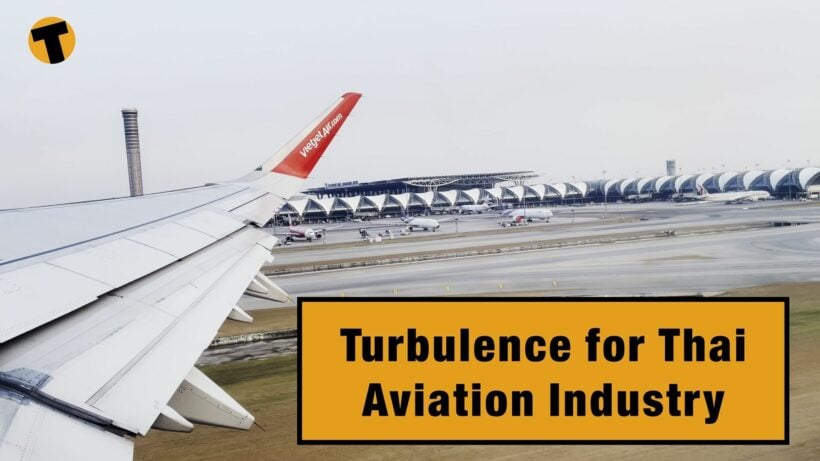 When the airlines, in particular, were asking the government to put their hands in their pockets for some relief funding in August last year, it was genuinely thought that international tourists would be coming back for the high season in December and January. At the very least local tourists and expats would head back to the skies over the traditional holiday break. And surely the Chinese would be back for Chinese New Year?
As we know now, none of that happened. A resurge in cases started just south of Bangkok on December 20 last year, just before Christmas, kicking off another round of restrictions, pretty much killing off any possibility of a high season 'bump' for the tourist industry. Airlines slashed flights from their schedule, and hotels, which had dusted off their reception desks for the surge of tourists, shut their doors again.
Domestically, the hotel business saw 6 million room nights in the government's latest stimulus campaign fully redeemed. But the air ticket quota of 2 million seats still has over 1.3 million seats unused. Local tourists mostly skipped flights and opted for destinations within driving distance of their homes.
As for international tourism… well that still seems months or years away, even now.
Keep in contact with The Thaiger by following our Facebook page.
Never miss out on future posts by following The Thaiger.
Domestic air passenger numbers double those of January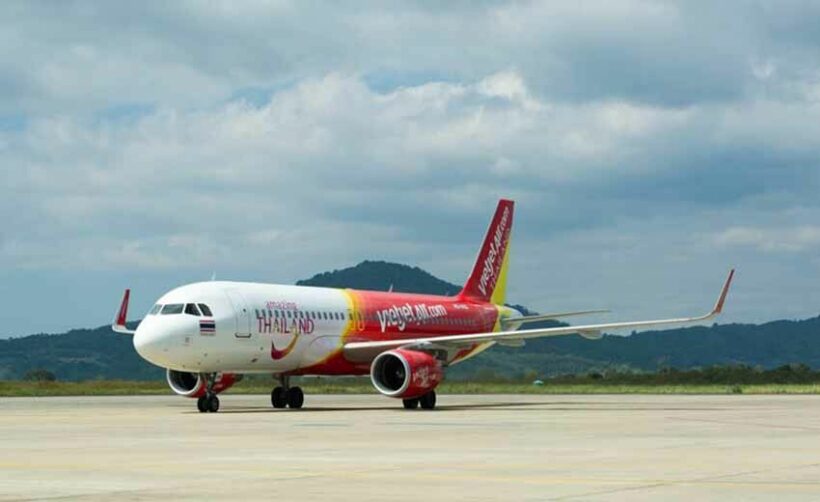 Passenger numbers on domestic flights within Thailand have doubled within a month, rising from 4,000 in January to over 10,000 this month. Having nearly recovered to pre-pandemic levels, domestic travel plummeted once more when Covid-19 resurfaced late last year.
Apirat Chaiwongnoi from the Department of Airports says 15 of Thailand's 29 airports are now operating domestic flights, with more expected to follow. He believes the aviation sector will continue to recover further in the coming 6 months, bolstered by the national vaccine rollout.
Around 120 domestic flights a day are now operating, which is twice the number that were operating at the lowest point in the crisis. Prior to the resurgence of the virus in December, domestic passenger numbers had recovered to 30,000 – 40,000 a day, around 80% of pre-pandemic numbers.
The DoA says airports must continue to adhere to the Covid-19 hygiene measures put in place by the Health Ministry and the Civil Aviation Authority of Thailand.
SOURCE: Bangkok Post
Keep in contact with The Thaiger by following our Facebook page.
Never miss out on future posts by following The Thaiger.
Samut Sakhon's shrimp market to remain closed until February 15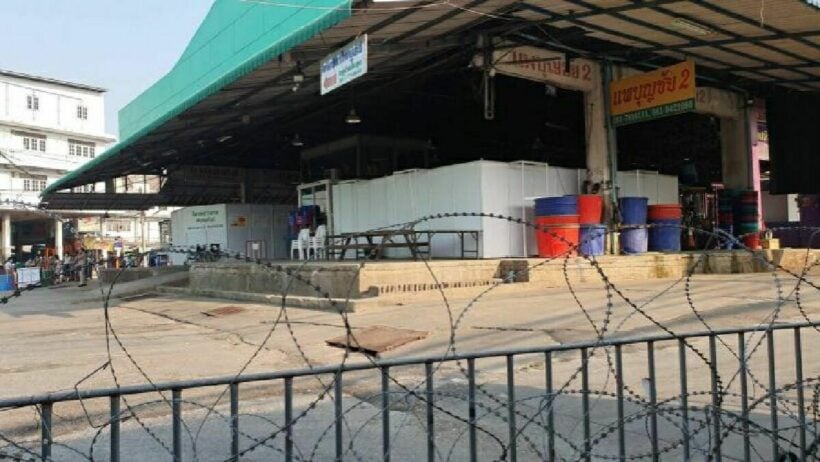 Samut Sakhon's Central Shrimp Market, the epicentre of Thailand's recent wave of Covid-19, will remain closed until February 15. The market can reopen once the overall hygiene situation at the market and surrounding area has improved, according to the province's disease control committee.
Local officials say the shrimp market needs to remain closed until the market structure and nearby residential facilities are inspected. People who violate the order face up to a year in prison and a fine up to 100,000 baht.
More than 12,000 people in the province have tested positive for Covid-19. The increasing number of infections is a result from the active case finding to contain the spread of the virus.
SOURCE: Thai PBS World | Thairath Online
Keep in contact with The Thaiger by following our Facebook page.
Never miss out on future posts by following The Thaiger.