Phuket Tourism Update: TAT mounts global push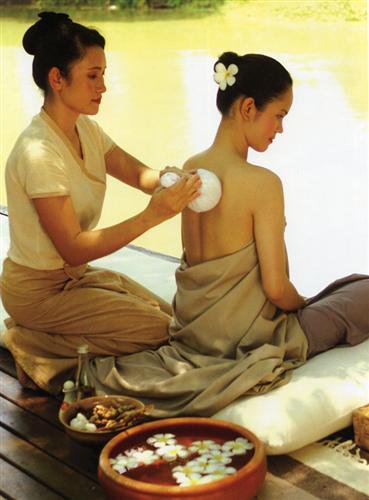 PHUKET: The Thai Hotels Association (THA) and the Tourism Authority of Thailand (TAT) will kick off a global campaign in December to woo back tourists to Phuket and other destinations in the aftermath of the flood disaster.

The campaign is set to run from December 15 until January 15, 2012, with THA members across the country, mostly three and four star venues, expected to join.

Participating hotels will offer "buy one get one free" deals on normal room rates to encourage tourists during the designated period, which falls during the traditional high season for tourism.

TAT's 26 offices worldwide will help promote the campaign. THA president Prakit Chinamourphong said that although the campaign would run globally, THA and TAT would focus on regional markets like Hong Kong, Singapore and China as tourists from those areas would offer a faster response than long-haul travelers.

THA hoped that the campaign would boost tourism by 20%-30%.

Mr Prakit said flooding had caused the hotel occupancy rate nationwide to drop in November, from a projected 68% to 62%. However this is still an improvement from 53% last November, he said.

Hotels in Bangkok this month reported a drop of 40% as international tourists were still worried about inundation.

"Average occupancy rate at hotels in Bangkok this month was 55-60%, lower than the expected 75-80%," said Mr Prakit.

However occupancy rates in non-affected areas such Phuket have been strong, bolstered in part by people in affected regions fleeing the inundation. Rates in Phuket are running as high as 70% this month, compared to just 36% during same period last year.

Operators in Pattaya are experiencing 70% in November, with fully half the guests being Thais who escaped the flooding in Bangkok and Central region.

The occupancy rate at hotels in Chiang Mai was 56% in November, but rose to as high as 80-90% in December, when the Royal Flora Expo and a large conference were held.

Thailand's worst-ever floods have already washed away more than 400,000 international tourists, according to estimates. The negative impact is expected to continue and could lead to as many as 300,000 visitors staying away this year, even though 97% of tourist destinations are not directly affected, according to the TAT.

Sansern Ngaorangsi, deputy governor for Asia and South-Pacific Markets at TAT, said his agency had revised down total arrival estimates from the projected 19.5 million to 18.3 million, mainly due to the flooding.

The authority planned to organize a "mega familiarization" trip in mid-December, bringing in 500 travel agents and media representatives from around the world. TAT would add more marketing activities in January and March to further boost the number of foreign visitors.

According to Mr Prakit, the association has handed its rehabilitation plans to Tourism and Sports Minister Chumpol Silpa-archa and urged the government to help with corporate tax measures, dept repayment extensions as well as provide financial assistance to affected operators.

The ministry asked the government for 3-5 billion baht to rebuild the entire tourism industry.

In other TAT news, the agency on Monday also rolled out a "Beautiful Thailand" recovery campaign to lure back tourists.

According to TAT Governor Suraphon Svetasreni, the most effective strategy to restore tourist confidence and build lasting momentum for the Thai tourism sector is to focus on value-added services and Thai hospitality, not price cutting.

"We are now focused on restoring tourist arrivals for the duration of the high season. The TAT is confident that from the year-end holiday period until March 2012, the second half of the high season, the tourism sector will have recovered. In the past, the Thai tourism sector has come back quickly when faced with similar situations. This clearly shows a travelers' preference for and loyalty to the Thailand brand," said Mr Suraphon.
— The Nation
Keep in contact with The Thaiger by following our
Facebook page
.


Do you need help with your business? Are you searching for a new job? Or an employer looking to hire? Try JobCute today.

Thai Airways under pressure to deliver workable business plan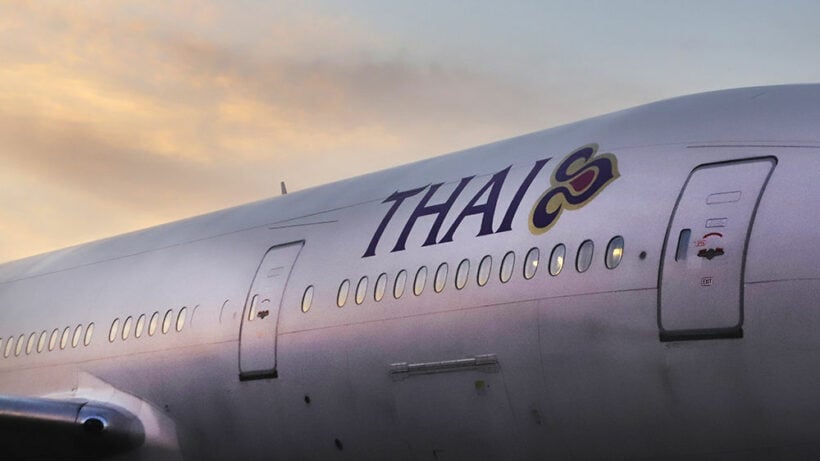 Thai Airways is coming under more pressure, after being given 30 days to deliver its new rehabilitation and business plans.
Thaworn Senniam, the Deputy Transport Minister, gave the instruction yesterday while meeting with the executive of the national carrier for an update on its financial status.
He says the business plan must provide clear information on how the fortunes of the airline can be turned around, with a focus on making it profitable once more, while improving customer satisfaction.
The order comes after Thai Airways President, Sumeth Damrongchaitham, denied last week that the airline was experiencing a liquidity crunch, claiming it had sufficient cash flow "for present and future operations".
Minister Thaworn has previously said he does not believe Thai Airways' existing rehabilitation plan will help it succeed in a turnaround. He has also ordered a monthly progress report on the carrier's plans to buy new aircraft.
In September, the directors of Thai Airways asked the Executive Board to review a plan to order 38 additional aircraft, worth a total of 156 billion baht.
According to their second-quarter 2019 filing to the Stock Exchange of Thailand, Thai Airways and its subsidiaries reported a net loss of 6.878 billion baht, compared to a loss of 3.086 billion baht over the same period last year.
SOURCE: The Nation
Keep in contact with The Thaiger by following our
Facebook page
.
World Economic Forum says lack of critical thinking in Thailand affecting competitiveness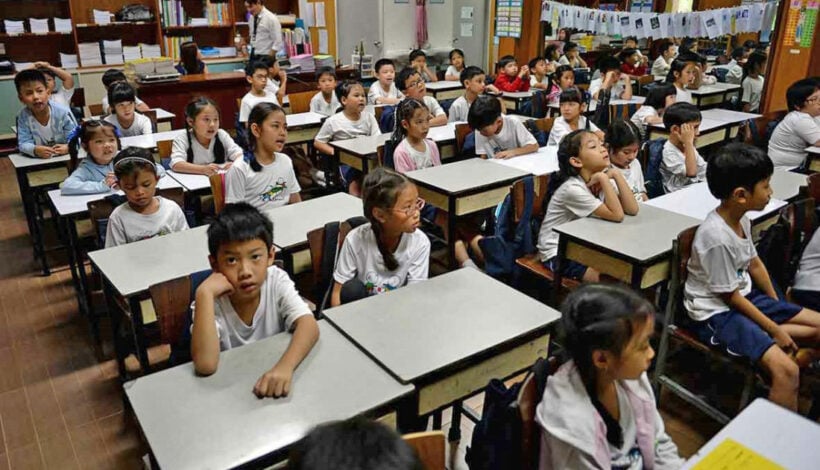 PHOTO: AFP
Thailand's competitiveness ranking has dropped two places in the Global Competitiveness Index just released by the World Economic Forum (WEC) in Switzerland. The country has dropped from 38 to 40 out of a total of 141 global economies ranked.
The WEC claims that a lack of critical thinking in teaching in Thailand, along with its failure to dominate in any markets, plus its unsafe drinking water, is affecting the country's competitiveness.
The Nation reports that Singapore has come top in the ranking, overtaking the U.S. and Vietnam has shot up 10 places to 67.
The deputy secretary general to the PM for political affairs, Kobsak Pootrakool, responded to the findings, saying that as other countries improved their rankings, Thailand needed to work harder to ensure their progress didn't cause it to slip backwards.
"It's like a running competition – if our pace is slower, others will overtake us, so we have to run faster."
The dean of the Chulalongkorn Business School, Assistant Professor Wilert Puriwat believes he knows what the country must do to improve competitiveness.
"The survey found that skills among new university graduates have declined, especially in the area of critical thinking. We've failed the exam and it can't be fixed by simply retaking the test – we need to restart learning."
Assistant Professor Wilert says Thailand needs to change the way students are taught, adding that the country's score on critical thinking in the classroom was the world's lowest at 37 out of 100 points. Finland comes first, with 89 points.
Wilert points out that Thai students routinely perform poorly on tests compared to foreign counterparts, which can be blamed on an old-school reliance on rote learning through memorisation.
The WEF is urging Thailand to adapt a model that encourages creative and critical individual thinking in the classroom instead. It also recommends improvements be made in staff training in Thailand, and more fostering of digital skills.
SOURCE: The Nation
Keep in contact with The Thaiger by following our
Facebook page
.
Samsung Electronics flags 56% fall in third quarter profits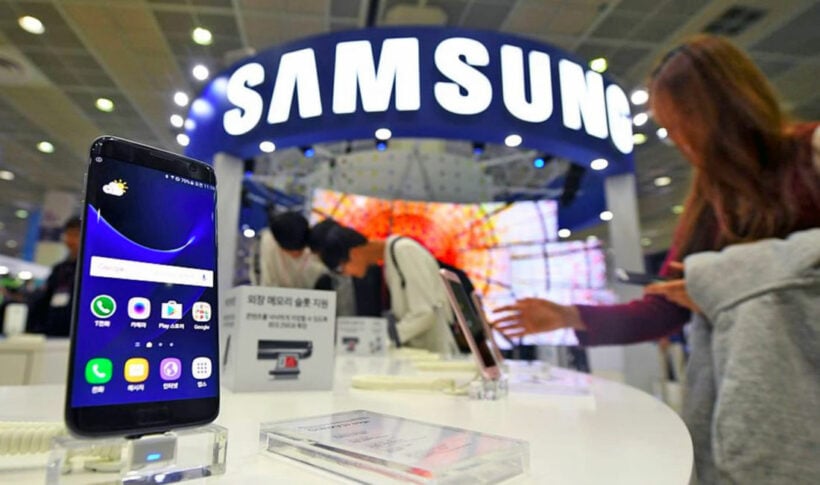 "Samsung took advantage of the US trade ban against Chinese rival Huawei."
PHOTO: CNBC
Samsung Electronics says it expects operating profits to drop more than 50% in Q3 amid a continued slump in the global chip market. Operating profits for July to September was expected to reach 7.7 trillion won (US$6.4 billion), down 56.2% from a year earlier – this from the world's largest maker of smartphones and memory chips.
It marks the fourth consecutive quarter in which the South Korean tech company has recorded a drop in profits in the face of falling semiconductor prices and weakening demand for its mobile devices. Sales for the third quarter were expected to drop 5.3% from the same period last year.
The South Korean tech titan leads the global smartphone market with a 23% share of the sector, trailed by Chinese competitors Huawei and Oppo, with Apple in fourth place, according to sales tracker IHS Markit.
Samsung withholds net profit and sector-by-sector business performance until it releases its final earnings report, which is expected later this month.
The firm is the flagship subsidiary of the giant Samsung Group, by far the biggest of the family-controlled conglomerates that dominate business in the world's 11th-largest economy, and it is crucial to South Korea's economic health. Analysts voiced optimism for the coming months, noting that falling inventory levels for semiconductors – which account for more than half of Samsung's profit – will help stabilise chip prices after double-digit drops this year.
Sujeong Lim, an analyst at Counterpoint Research, said, that in the mobile business, Samsung took advantage of the US trade ban against Chinese rival Huawei, "replacing a strong competitor in crisis" with its mid-to-low tier Galaxy A handsets.
"The new A series has turned out to be an effective weapon to take share from its Android competitors."
Samsung appealed to high-end users with the launch of its first foldable smartphone last month after faulty screens forced an embarrassing delay in April. The firm also rolled out its flagship Note 10 devices which analysts say have sold far better than its previous models, giving Samsung a much-needed boost in its mobile sales.
The premium smartphone market has grown fiercely competitive and overall sales have cooled as a lack of major innovation has caused people to wait longer before upgrading to new models. Samsung has also been caught up in a trade war between Japan and South Korea stemming from World War II disputes.
The row saw Tokyo impose tough restrictions on exports crucial to South Korean tech giants in July, and Samsung vice chairman Lee Jae-yong – who called the situation a "crisis" – has visited Tokyo to secure materials. Adding to Samsung's woes, Lee is currently facing retrial over his role in a massive corruption scandal that brought down former president Park Geun-hye.
He was initially jailed for five years in 2017 on multiple convictions including bribery, which was reduced to a suspended sentence on appeal, only for the Supreme Court in August to order a retrial.
SOURCE: Agence France-Presse
Keep in contact with The Thaiger by following our
Facebook page
.