Business
Phuket Business: Outlook 2012 – bulls to the fore?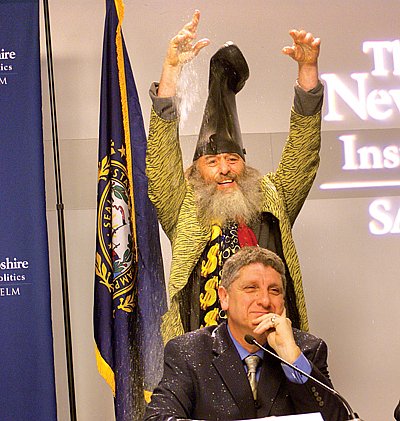 PHUKET: Personally, I am very glad 2011 is over; it was a horrible year across the board for almost all investment strategies.
I do think 2012 will be a better year, although I am not predicting that things are going to get better overnight.
Unfortunately there are two opposing forces at play which allows for a lot of uncertainty in the markets, and how these play out will have a big impact on investment performances for most asset classes.
First a quick review of 2011, which saw most stock markets of the world down. The main index for the UK was down over five per cent while in the US the main few were mixed from flat to slightly up.
In Europe we saw close to 20 per cent drops in the indexes for the French and German markets, while Greece took more than a 50 percent hit. China was also down over 20 per cent, but amazingly the Venezuelan market was the big winner for the year with just over an 80% gain.
Most alternative funds had a bad year due to the market's moving based on reaction to government policies or other such news, which prevented any major trends from forming. Even gold and oil, which ended the year up, spent the second half of the year in a holding pattern while the world waited for the outcome of Europe's nasty financial mess.
It looks like we may see a short term solution "voted in" during the first quarter. However, this is not guaranteed to work and is also not guaranteed to be accepted by all.
The threat of a sovereign default has the potential to continue to wreak havoc on the markets in 2012. If political action does not convince the markets that Europe is on a sustainable course, the uncertainty could cause further volatility and declines in markets.
The positive force which should be at work in the markets this year is the US presidential election. Historically, the markets usually rise as the current administration will do everything it can to prop them up, even if only for the year, in order to increase the chances of re-election. The US presidential cycle is one of the few historical indicators that has had an extremely high probability. If the situation weren't so dire in Europe I would say that 2012 for sure would be an up year.
I don't think we are at the start of another long-term bull market; however, I think that even if we do have another dip and if things hit the fan in Europe, it will be the last bad spell before a cyclical bull market returns, lasting at least a year or so. I am still wary of bank accounts over government guaranteed limits, since a default in Greece or Italy could trigger failures in some unexpected places.
No one really knows exactly who has the most exposure to an event like that, and it is better to be safe than sorry.
I hope everyone in Phuket and around the World has a fantastic 2012 and remains healthy and prosperous!
David Mayes MBA lives in Phuket and provides wealth management services to expatriates around the world, specializing in UK pension transfers. He can be reached at david.m@faramond.com or 085-335 8573.
— David Mayes