Phuket Business: Making gym cool again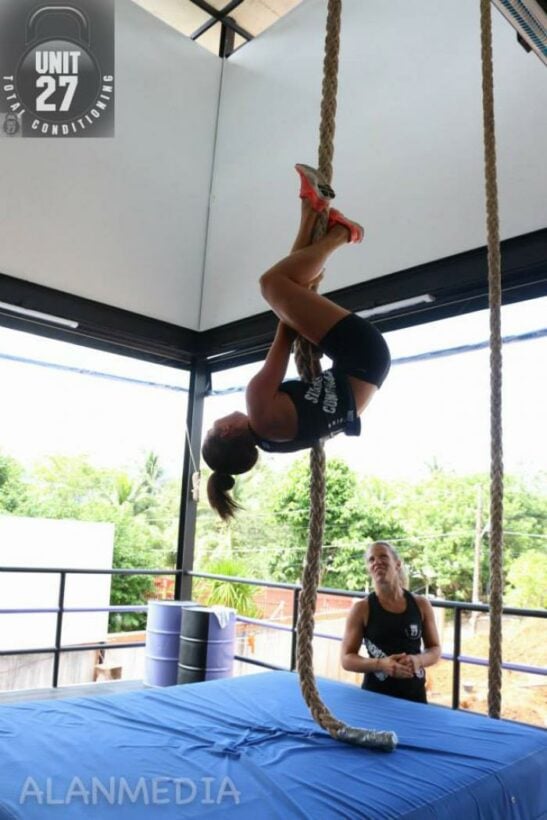 PHUKET: There sure are some exiting sports out there – diving, rock climbing, free running, gym fitness training… wait, the gym? It might be challenging and fulfilling but few would call it exciting. At least this is how things were up until now. A new place here in Phuket is on a mission to change that image.
"Unit-27 has been open since November 2013," says Liam Griffin, business development and client liaison manager at Unit-27 gym. "An average of 50 clients per day train here, modestly speaking. We have a limit on the amount of people in our classes, this is to ensure that our instructor to client ratio is kept at one to five and we emphasize quality above all else," he explains.
And it's the quality that seems to draw people to Unit-27, a custom designed, specialized gym facility created to fill the need for a scientifically-proven full-fitness facility in Chalong.
"The combination of our fully-qualified instructors and state-of-the-art facility provide for a structured and safe development of physical, mental and social health," says Liam.
You won't find the ever-present basic work-out machines here; Unit-27 is more than a few pressing benches and treadmills dumped in a room with mirrors. Brand new equipment such as a 30-foot rope climb, scrambling nets, tyre flips, a prowler and more, combined with the knowledge and experience of its team of highly qualified, English speaking instructors and a friendly atmosphere, ensure a fun and effective workout.
There are three training sessions a day. A one hour "Morning Glory" class at 8am (30 person limit) is a blend of sprints, runs and explosive power training designed to ensure the rest of your day goes hard and strong.
Next comes the "Rapid Fire" (11am-12:30pm, 25 person limit) that concentrates on completing the set at the amount of reps in each exercise and gives a greater emphasis on strength-based training, as the weights can be adjusted to suit the individual's fitness level. Another element of the "Rapid Fire" program is that it is an intrinsic workout, where partners motivate each other to complete the course in the best time suited.
The third daily session comes under the name "Reloaded" (2:30-4pm, 30 person capacity) and is a hardcore and rounded strength and conditioning session designed to improve explosive power, strength, mobility and injury prevention. It is predominantly time based (20 seconds on, 10 secs off), with up to 30 stations on any given day. Due to the time basis of the circuits, this metabolic conditioning offers a wide range of activities.
And that's not all. Yoga classes three times a week (Mondays, Wednesdays and Fridays from 7-8am), free weights and private sessions in between classes and the weekly "Sunday Showtime" – a cinema and/or informative session ranging from nutrition to health or general fitness, will keep your mind and muscles fit and busy for a long time, especially since there is more to come.
"We are currently expanding our gym, adding new classes and new facilities such as spinning, ice baths and other amenities that give the customers a multitude of activities," says Liam.
If you are already excited about the prospect of going to the gym, maybe for the first time in your life, Liam is not surprised.
"Our program is suitable for everyone, everyone that wishes to get fit and anyone who would like to try something new and exciting with trained professional athletes. [We offer] total conditioning of the body, for those who want to lose weight and for those who want to enhance their MMA [mixed martial arts] or Muay Thai training, this is the place to do so. There are a lot of people who want to get into shape, live healthy and try something fun, new and exciting. Unit-27 offers pure fitness."
Unit-27 is located at 9/49 Moo 5, Tambon Chalong, Amphur Muang, Phuket. For more info call 076 367380, e-mail info@unit-27.com or go to: unit-27.com
— Maciek Klimowicz
Keep in contact with The Thaiger by following our Facebook page.
Never miss out on future posts by following The Thaiger.
Turbulence ahead for Thailand's aviation industry | VIDEO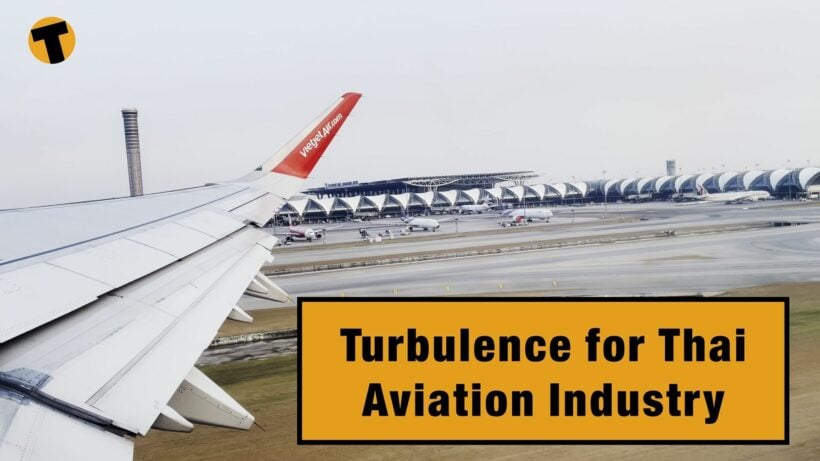 When the airlines, in particular, were asking the government to put their hands in their pockets for some relief funding in August last year, it was genuinely thought that international tourists would be coming back for the high season in December and January. At the very least local tourists and expats would head back to the skies over the traditional holiday break. And surely the Chinese would be back for Chinese New Year?
As we know now, none of that happened. A resurge in cases started just south of Bangkok on December 20 last year, just before Christmas, kicking off another round of restrictions, pretty much killing off any possibility of a high season 'bump' for the tourist industry. Airlines slashed flights from their schedule, and hotels, which had dusted off their reception desks for the surge of tourists, shut their doors again.
Domestically, the hotel business saw 6 million room nights in the government's latest stimulus campaign fully redeemed. But the air ticket quota of 2 million seats still has over 1.3 million seats unused. Local tourists mostly skipped flights and opted for destinations within driving distance of their homes.
As for international tourism… well that still seems months or years away, even now.
Keep in contact with The Thaiger by following our Facebook page.
Never miss out on future posts by following The Thaiger.
Domestic air passenger numbers double those of January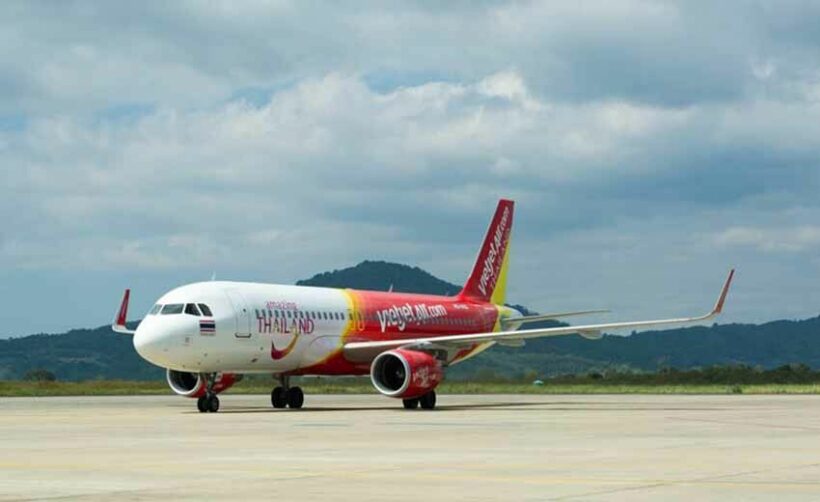 Passenger numbers on domestic flights within Thailand have doubled within a month, rising from 4,000 in January to over 10,000 this month. Having nearly recovered to pre-pandemic levels, domestic travel plummeted once more when Covid-19 resurfaced late last year.
Apirat Chaiwongnoi from the Department of Airports says 15 of Thailand's 29 airports are now operating domestic flights, with more expected to follow. He believes the aviation sector will continue to recover further in the coming 6 months, bolstered by the national vaccine rollout.
Around 120 domestic flights a day are now operating, which is twice the number that were operating at the lowest point in the crisis. Prior to the resurgence of the virus in December, domestic passenger numbers had recovered to 30,000 – 40,000 a day, around 80% of pre-pandemic numbers.
The DoA says airports must continue to adhere to the Covid-19 hygiene measures put in place by the Health Ministry and the Civil Aviation Authority of Thailand.
SOURCE: Bangkok Post
Keep in contact with The Thaiger by following our Facebook page.
Never miss out on future posts by following The Thaiger.
Samut Sakhon's shrimp market to remain closed until February 15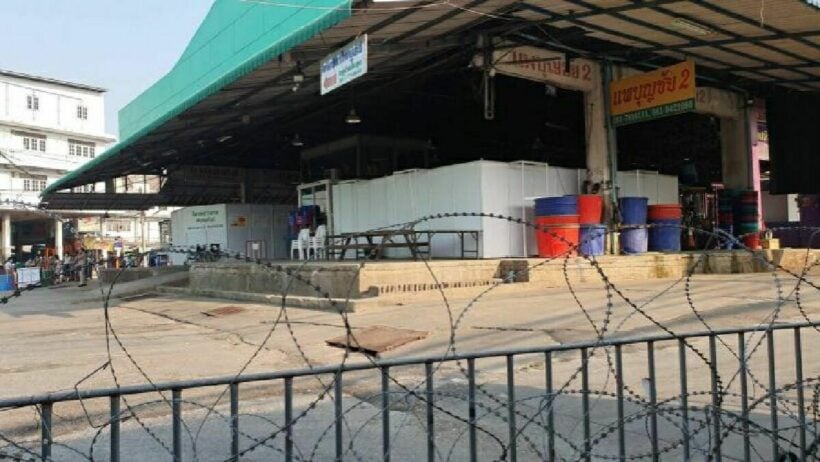 Samut Sakhon's Central Shrimp Market, the epicentre of Thailand's recent wave of Covid-19, will remain closed until February 15. The market can reopen once the overall hygiene situation at the market and surrounding area has improved, according to the province's disease control committee.
Local officials say the shrimp market needs to remain closed until the market structure and nearby residential facilities are inspected. People who violate the order face up to a year in prison and a fine up to 100,000 baht.
More than 12,000 people in the province have tested positive for Covid-19. The increasing number of infections is a result from the active case finding to contain the spread of the virus.
SOURCE: Thai PBS World | Thairath Online
Keep in contact with The Thaiger by following our Facebook page.
Never miss out on future posts by following The Thaiger.