Phuket Business: Ideas bounced around at rubber meeting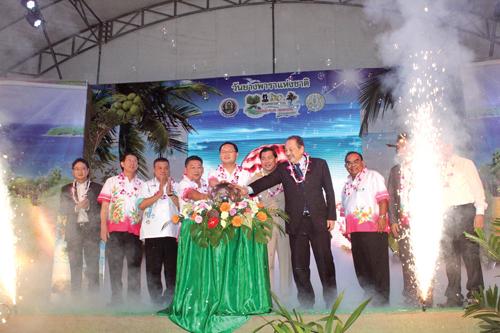 PHUKET: A three-day rubber industry convention and study-tour event wrapped up in Thalang recently.
The meeting/event, dubbed "ASEAN Rubber Day 2013", brought together industry experts, operators and researchers from Thailand, Malaysia an Indonesia.
Organized by the Ministry of Agriculture and Cooperatives, the meeting was part of a private-public collaborative effort to create greater investment opportunities for the rubber industry, as well as to demonstrate Thailand's readiness to continue to play an integral role in global rubber production and trade.
Deputy Minister of Agriculture and Cooperatives, Yuthapong Jarassathian, said that the meeting's discussions focused on ways to develop the rubber industry and exchange research innovations in order to add value to rubber and rubber products.
Participants came from 13 countries, comprising 10 ASEAN members as well as China, India, and Japan.
"Thailand has great potential in rubber production because of its abundance in raw materials. Continued economic growth in Asia, especially in Japan and India, has led to greater demands for natural rubber and has boosted prices," Mr Yuthapong said.
Thailand is now the world's largest rubber producer and exporter, followed by Indonesia and Malaysia.
The rapid growth of the automotive industry is hoped to complement expansion in the rubber industry and related businesses.
Rubber exports are estimated to earn Thailand more than 400 billion baht annually; rubber production in Thailand accounts for one third of the global production.
The Board of Investment classifies the manufacturing of natural rubber and rubber products as a priority activity.
Eligible investment projects in the industry can receive benefits such as tax breaks and exemption from duties on imported machinery.
Thailand, Indonesia, and Malaysia – the world's top-three rubber producers – jointly established the International Tripartite Rubber Council.
According to Damrong Jira-sutat, director general of the Agricultural Research Department, Thailand currently has a total of 17 million rai of rubber plantations.
— Phuket Gazette & NNT
Keep in contact with The Thaiger by following our Facebook page.
Never miss out on future posts by following The Thaiger.
Turbulence ahead for Thailand's aviation industry | VIDEO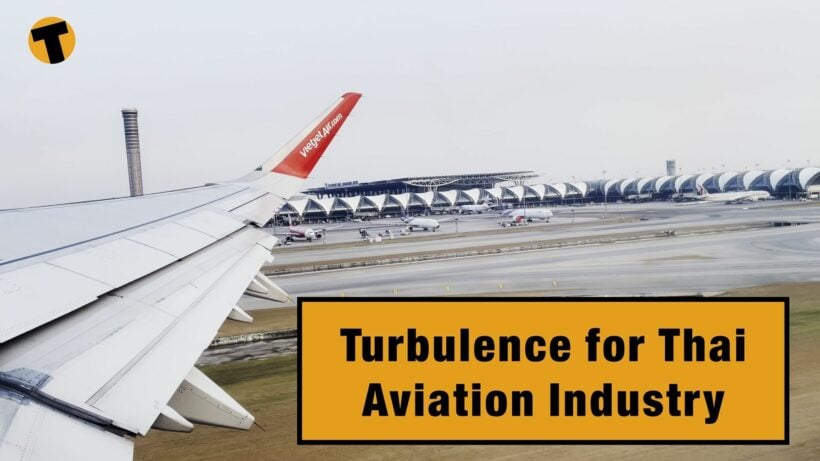 When the airlines, in particular, were asking the government to put their hands in their pockets for some relief funding in August last year, it was genuinely thought that international tourists would be coming back for the high season in December and January. At the very least local tourists and expats would head back to the skies over the traditional holiday break. And surely the Chinese would be back for Chinese New Year?
As we know now, none of that happened. A resurge in cases started just south of Bangkok on December 20 last year, just before Christmas, kicking off another round of restrictions, pretty much killing off any possibility of a high season 'bump' for the tourist industry. Airlines slashed flights from their schedule, and hotels, which had dusted off their reception desks for the surge of tourists, shut their doors again.
Domestically, the hotel business saw 6 million room nights in the government's latest stimulus campaign fully redeemed. But the air ticket quota of 2 million seats still has over 1.3 million seats unused. Local tourists mostly skipped flights and opted for destinations within driving distance of their homes.
As for international tourism… well that still seems months or years away, even now.
Keep in contact with The Thaiger by following our Facebook page.
Never miss out on future posts by following The Thaiger.
Domestic air passenger numbers double those of January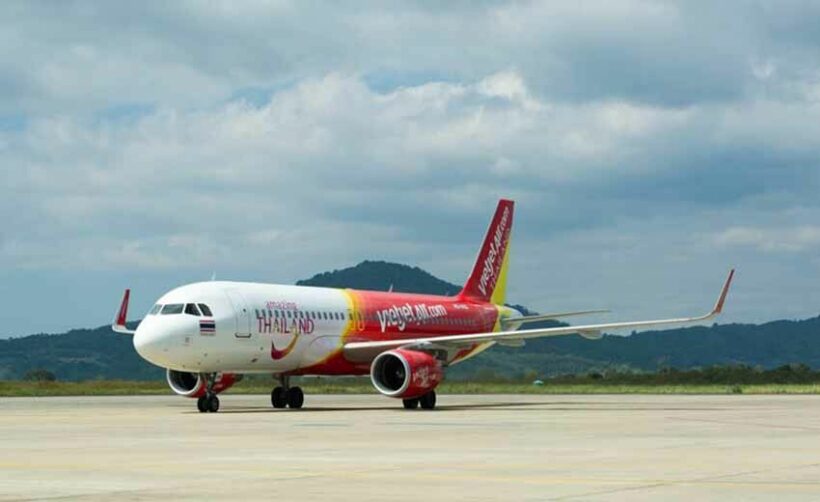 Passenger numbers on domestic flights within Thailand have doubled within a month, rising from 4,000 in January to over 10,000 this month. Having nearly recovered to pre-pandemic levels, domestic travel plummeted once more when Covid-19 resurfaced late last year.
Apirat Chaiwongnoi from the Department of Airports says 15 of Thailand's 29 airports are now operating domestic flights, with more expected to follow. He believes the aviation sector will continue to recover further in the coming 6 months, bolstered by the national vaccine rollout.
Around 120 domestic flights a day are now operating, which is twice the number that were operating at the lowest point in the crisis. Prior to the resurgence of the virus in December, domestic passenger numbers had recovered to 30,000 – 40,000 a day, around 80% of pre-pandemic numbers.
The DoA says airports must continue to adhere to the Covid-19 hygiene measures put in place by the Health Ministry and the Civil Aviation Authority of Thailand.
SOURCE: Bangkok Post
Keep in contact with The Thaiger by following our Facebook page.
Never miss out on future posts by following The Thaiger.
Samut Sakhon's shrimp market to remain closed until February 15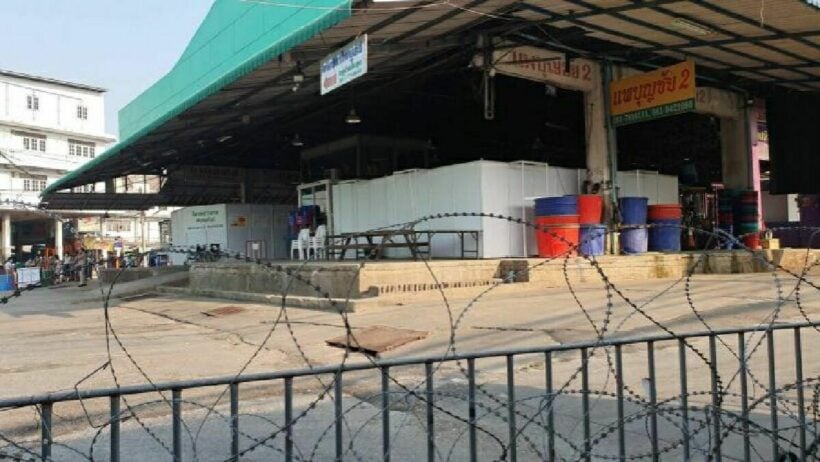 Samut Sakhon's Central Shrimp Market, the epicentre of Thailand's recent wave of Covid-19, will remain closed until February 15. The market can reopen once the overall hygiene situation at the market and surrounding area has improved, according to the province's disease control committee.
Local officials say the shrimp market needs to remain closed until the market structure and nearby residential facilities are inspected. People who violate the order face up to a year in prison and a fine up to 100,000 baht.
More than 12,000 people in the province have tested positive for Covid-19. The increasing number of infections is a result from the active case finding to contain the spread of the virus.
SOURCE: Thai PBS World | Thairath Online
Keep in contact with The Thaiger by following our Facebook page.
Never miss out on future posts by following The Thaiger.