Phuket Business: Cool solutions to cut costs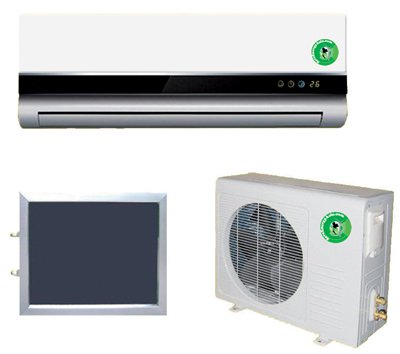 PHUKET: Despite rising energy prices and the scorching heat outside, home and business owners in Phuket can reduce their electric and utilities overheads by taking advantage of the latest energy saving innovations.
Up until recently, Phuket's green energy market has been supplied with only a limited offering of environmentally friendly technologies and energy saving solutions.
Notably, a handful of key players have stepped up. In addition to Thai electronics household brand Amorn Group, the market has also lured several foreign-backed initiatives such as MonoSun Technology Co Ltd, ABO Trading and piloting newcomers, Powerrrup – all offering a familiar pitch: "Save the environment, Save money".
With the available solar and wind power systems, islanders can now afford to sustain moderate energy needs ranging from water heating and pumping, to running basic appliances such as indoor and outdoor lighting, fans, radios, televisions and even lite refrigeration.
However, due to limitations of the current technologies, or supply thereof, there has seemingly been less cost incentive to go green for larger residential, commercial and industrial applications, which have higher energy requirements.
Save Energy Asia Co Ltd is one UK-Thai joint operation whose objective is to provide and implement the latest, energy efficient and cost saving solutions for the broader Thai market.
Specializing in ground-breaking, green technologies, which can be implemented on small and large scales, the Bangkok-based firm has an eye on the Phuket market.
"We are discussing setting up a branch in Phuket as we do get a lot of enquiries from down south," Director Simon Fox told the Phuket Gazette.
"We think there is a huge market for solar air conditioners in Thailand. We have two factories here in Bangkok and are now starting to manufacture [solar] panels here," he said.
"We are more than happy to provide installations in Phuket, and do currently have projects in the south" Simon added.
"The solar panels we sell can be 'retro' fitted to most air conditioners and improve the [energy consumption] efficiency by between 30% to 40%.
"They work best on systems in offices and factories which use air con mainly during the day. If the air con is used only in the evening then the efficiency is only improved by around 10%," he explained.
"Additionally, we have DC [Direct Current, e.g. battery power] inverter air conditioners which are a lot more efficient than conventional air conditioners.
"We also can install 100% solar powered solar air conditioners which work on 24V DC," he added.
To convert an existing air con to a solar assisted air con system would cost about 16,000 baht, Simon noted, adding that a new installation from scratch would be between 30,000 and 100,000 baht, depending on the size of the units.
"The 100% Solar systems are more expensive, starting at about US$ 2,500 (about 80,000 baht) for a complete set which includes air con, solar system, controllers and batteries. But for locations where there is no power supply, they are worth it," he said.
Simon went on to share his thoughts about the green energy industry.
"In fact, there are many cost effective ways to save energy. The main thing we have noticed is that there is a lack of professional companies that can actually give accurate technical information.
"Many companies here are happy to sell you something but will not tell you if it is actually cost effective or not. That's the difference with our company. We will look at the situation first and advise which products are suitable," Simon noted.
"We are also now working with several companies on the new ISO50001 certification. Our main role is to advise and prepare the company for the certification and to carry out the energy audits," he added.
Other than solar air conditioning, his company also specializes in other solar and wind powered systems including solar swimming pool systems, water heating, pumping, and lighting – which are mostly already available in Phuket.
William Amonoo, Director of Phuket's MonoSun Technology Co Ltd, told the Gazette that he is optimistic about the future of the island's green energy market.
"Most energy needs across Phuket can be supplied by renewable energy. Water heating and street and traffic lighting could easily be powered by the sun," said William, a Scottish national who started in the energy sector initially as a chemist and oil drilling engineer.
MonoSun not only supplies solar and wind systems, but has designed a number of systems for small resorts on islands off Phuket.
Indeed, there is much incentive for individuals and companies in Phuket to finally go green; if saving the environment weren't enough, then the "bottom line" of reducing costs should certainly tip the scales for those who have yet to bite the bullet.

For more information about saving energy, see saveenergyasia.com. Also, for local green energy supplies, see taspower.com the website for MonoSun Technology.
— Steven Layne


Do you need help with your business? Are you searching for a new job? Or an employer looking to hire? Try JobCute today.
Chinese move their purchase power away from Bangkok condo market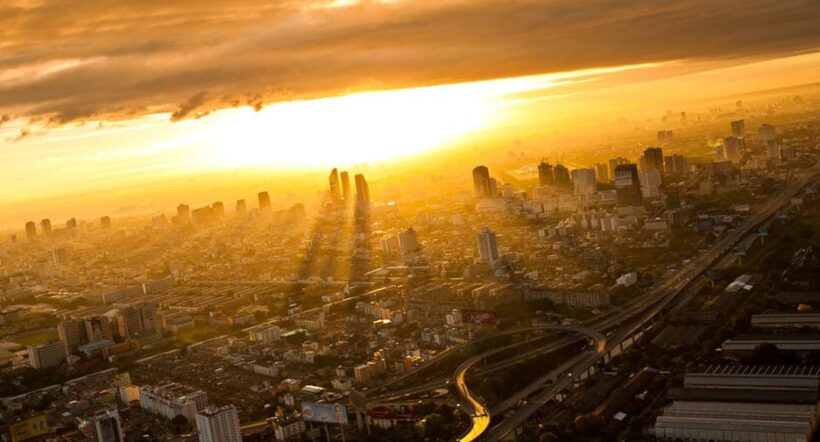 Chinese condo buyers are veering their purchase power away from the Bangkok property market citing the strong Thai currency, overpricing and a supply glut.
2015 – 5.8 Yuan to the Thai Baht
2019 – 4.4 Yuan to the Thai Baht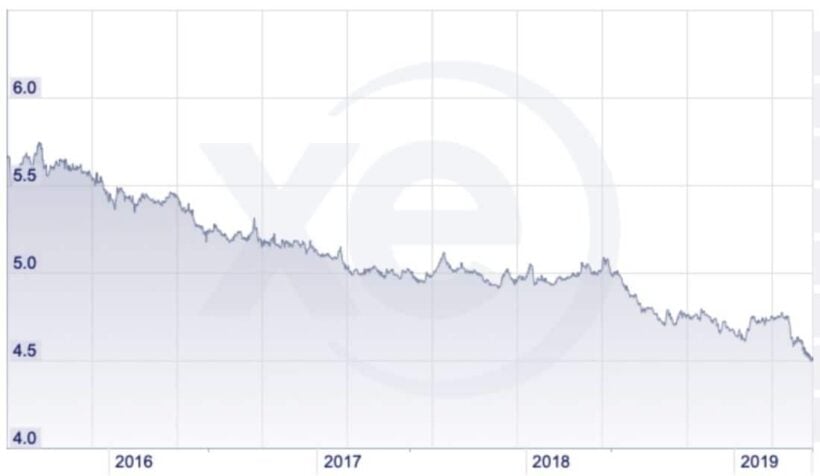 The rise of the baht and the weakening of the Chinese Yuan over the past four years, have culminated in a 25% softening in Chinese investment power in the Thai property market (chart from xe.com)
Property consultants say that Chinese buyers are now containing their investment risk by buying into the lower-end 2-6 million baht condo market instead of the 5-10 million baht condos they were previously purchasing.
At the same time the annual returns for Bangkok condominiums is reported to have dropped from 6-7% five years ago to only 3-4% in some locations in the current market.
Speaking to the Bangkok Post, Simon Lee, President of property brokerage Angel Real Estate Consultancy, says overall sales volume of Bangkok condos bought by Chinese buyers will shrink by half in 2019.
He also notes that the current Thai government crackdown on investors renting out condos on daily or weekly leases, has scared a lot of new investment into the sector away  as the 'law' appears to be applied in a haphazard manner.
The Chinese investors are also expressing disappointment when they buy into a development at one cost, only to find that locals pick up the balance of the stock at a lower price as the developers clears the stock.
Bangkok's soaring land prices, which should see the value of condos rise, is being balanced out with the sheer glut of stock available, pushing down values. Rental returns are also being pushed down by the volume of stock available to the rental market.
SOURCE: Bangkok Post
Here's another report about signs of weakness emerging in the Bangkok condo market from The Thaiger.
'Fast and Furious 9' to be partly filmed in southern Thailand, including Phuket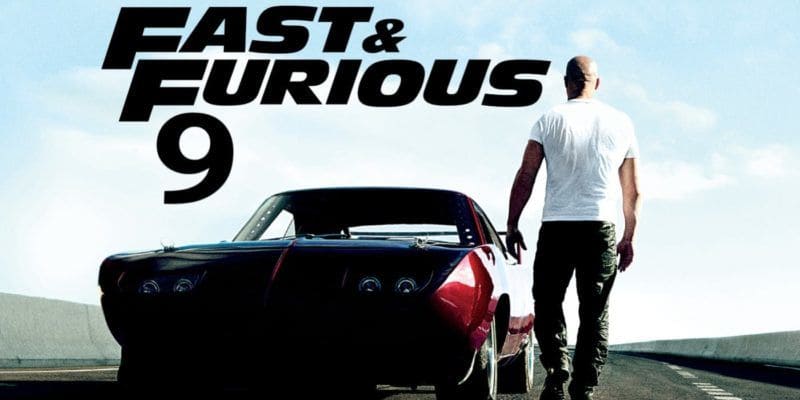 The latest sequel of the 'Fast and Furious' movie franchise will partly be filmed in Phuket, Phang Nga, Krabi and Surat Thani next month.
Yesterday Piya Petonji, the film's production manager, met with Krabi Governor M.L. Kitibadee Prawit at the Krabi City Hall before the cast arrives and filming begins.
The filming will be from July 1-27 in locations around Phuket, Phang Nga, Krabi and Surat Thani. It is estimated the production will bring a 340 million baht benefit to Thailand and the local film industry.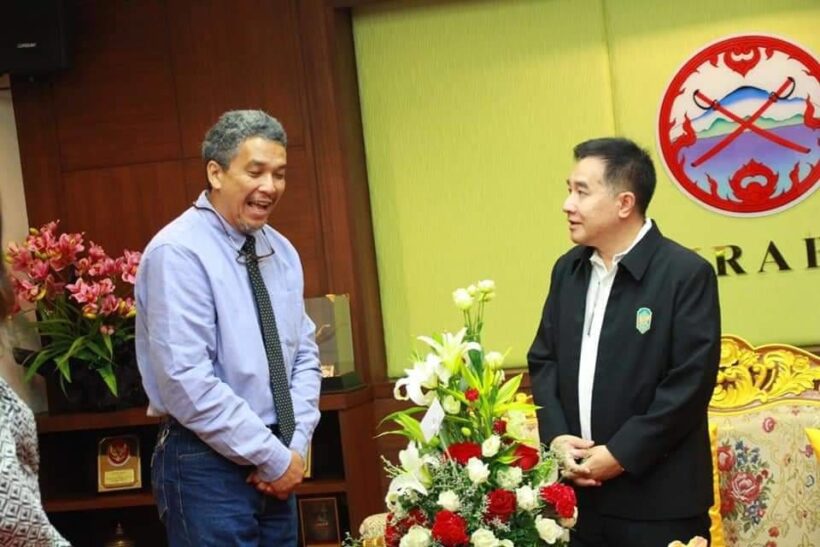 The Krabi Governor says this is a good opportunity for Thailand to present its beautiful nature, culture and history to the world through the film. There has been no announcement of when filming may be taking place around Phuket's roads.
The Thaiger recommends the plot of the film as a race between a visa-run passenger van and a Chinese Tour Bus to the Malaysian border, with a feature muay thai face-off on Maya Bay beach between Vin Diesel and Leonardo DiCaprio (though the 45 year old might have to get some training in before returning to 'The Beach').
Here's our Top Ten movies made around Phuket and Thailand.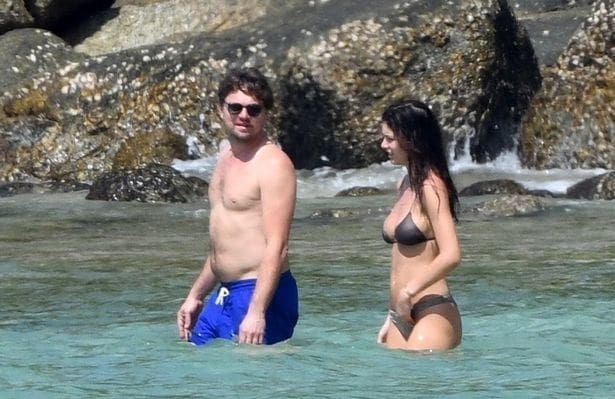 Leonardo in Phuket last year during a quick break
Bangkok to Hua Hin van operators blame Prayut but passengers say the service was "terrible"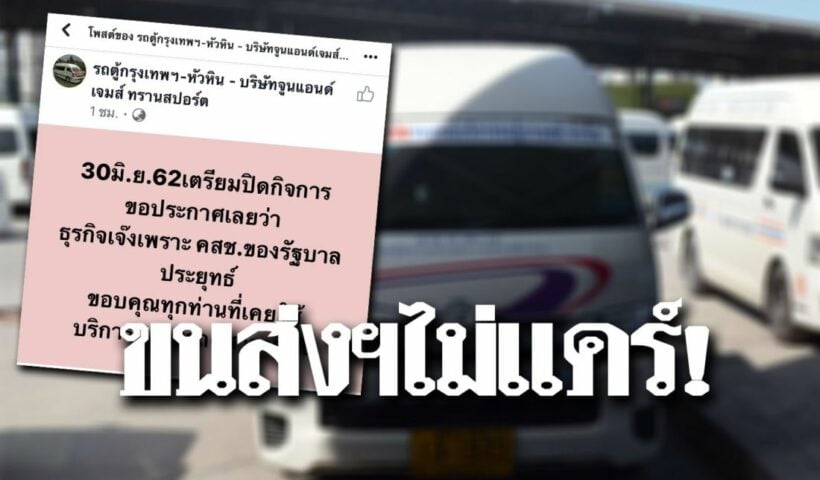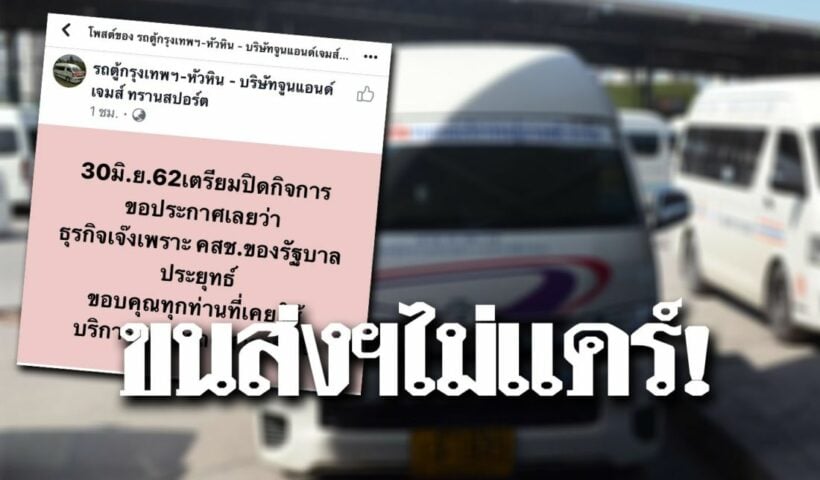 PHOTO: NewsBeezer
A minivan service from Bangkok to Hua Hin has been forced to conclude services by the end of  June.
"June and James Transport" are blaming the military government and NCPO leader Prayut Chan-o-cha.
But Manager Online says reviews from customers shed a different light on the story saying the service was "terrible". Customers say the vehicles were terrible and unreliable and the air-conditioning didn't work.
Other reviews complained that it was "slow' and one female driver was the worst of the lot.
"She would stop everywhere and take four hours to complete the journey from Bangkok to Hua Hin."
Meanwhile the transport company was blaming "hoodlums" at Hua Hin bus station associated with a "local political gangster" for causing problems and picking fights.
"Ever since the vans' starting point was relocated from Victory Monument (the government has been moving vans away from Victory Monument to the new hub to relieve congestion) to Pin Klao, customers had dropped off."
Operating vans for June and James Transport dropped from 70 to 15 since the move from Victory Monument to Pin Klao.
Regular train services still run from Bangkok to Prachuap Khiri Khan, as well as taxi or Grab services.
SOURCE: Manager Online | ThaiVisa