Phuket Business: Coca-Cola pouring B200mn into Thai cola battle; New player enters market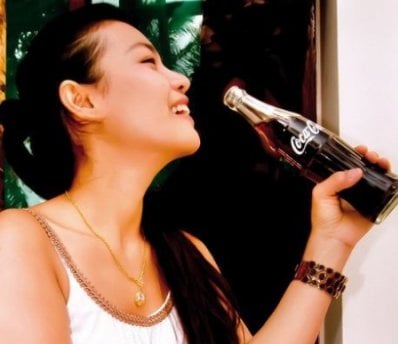 PHUKET: Coca-Cola (Coke) is spending 200 million baht on marketing in the final quarter of this year in hopes of surpassing Pepsi to become the undisputed leader of Thailand's 38.5 billion baht carbonated-drink market.

Colas represent about 75% of Thailand's carbonated drink market. This is followed by flavored drinks (20%) and lemon-lime beverages (5%). The cola segment is also the most competitive, with international brands such as Pepsi-Cola, Coca-Cola and Big Cola, in addition to local newcomer, Est (see below) fighting for a share.

As part of Coke's 200mn baht marketing effort, the firm is conducting the largest sampling campaign ever in Thailand, along with a nationwide tour to interact with consumers; one highlight was distributing a million bottles of Coke in a single day.

In a recent interview with The Nation, Thiti Tuangsithtanon, marketing manager of Coke's Thailand subsidiary, said that the soda drink market was projected to increase by 11% year-on-year in the first nine months of this year, while Coke would be able to grow its domestic sales by 20% over the same period…

"We expect that the overall carbonated drink market will be on par with 2010, with 12 to 15% growth [for the entire year]. The market was flat last year due to the massive flooding… We expect the market to grow again this year driven by positive factors, including the coming of new brands, and more investment allocated in the industry by both existing and new players," he said.

"Having a strong alliance with local partners – Thai Nam Thip and Haad Thip – is considered as one of the factors driving our success in accessing individual consumers.

They have provided us with local insight and know-how regarding consumers and the market situation," he said.

New cola player 'est' ambitious
Serm Suk has set an ambitious target for its recently launched 'est' brand to become Thailand's cola segment leader within three years.

The company aims for est to achieve 8 billion baht in sales in its first year: "We aim to have 25% market share and to take the number two spot in the local cola drink market in the first year, and be the market leader by the end of three years," said Dhitivute Bulsook, president of Serm Suk.

"We will invest 300mn baht in the last two months of this year to boost awareness of est, and another 900mn baht in proactive marketing activities next year," Dhitivute said.

He added that while 40% of Thai consumers are loyal to either Pepsi or Coke, about 60% of them are brand switchers, willing to try new cola beverages when they appear on the market.

He described Thailand as a unique beverage market where returnable glass bottles still play a major packaging role, representing between 60 and 70% of the market, with PET bottles and cans making up the remainder.

"Our capacity for handling returnable glass bottles, which are owned assets, is our unbeatable advantage. [The volume of] returnable glass bottles is still growing at an average of 5 to 6% per annum," he said.

Parinya Permpanich, Serm Suk's marketing and sales operation director, said the company has five bottling plants and 48 branch offices across the Kingdom.

The company has 1,200 sales trucks, 150,000 coolers and more than 200,000 retail outlets and eateries that are ready to support the est product line, he said.
— Kwanchai Rungfapaisarn


Do you need help with your business? Are you searching for a new job? Or an employer looking to hire? Try JobCute today.

Singapore's exports crash in June, the biggest drop in 6 years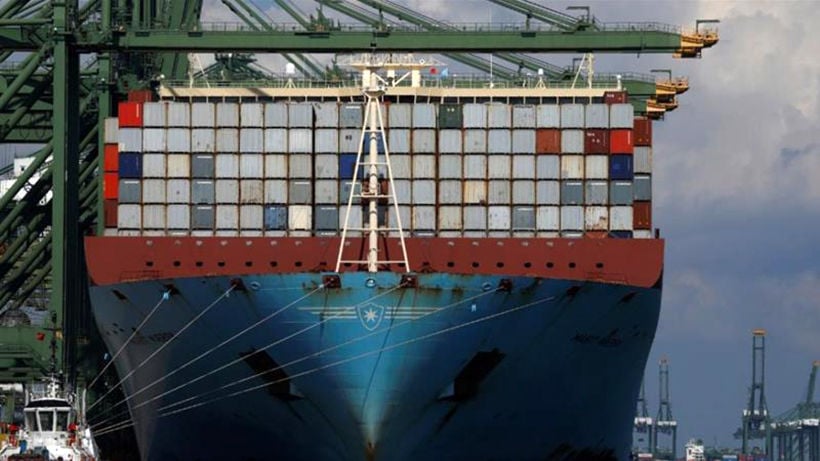 Edited from The Straits Times – Asian News Network
Singapore's exports have crashed by double digits for the fourth straight month. June's figures show shipments in the key electronics sector sinking by 32%. This is the biggest year-on-year drop since shipments sank 33.2 per cent in February 2013.
It is also sharply below analysts' expectations of a 9.6% plunge, according to a consensus of forecasts in a Bloomberg poll.
The dismal export figures and second-quarter growth data raise the prospect of a monetary policy easing for Singapore later this year, according to analysts.
Maybank economists state in a report that, given the current recession risks and softer core inflation, they expect the Monetary Authority of Singapore to ease the appreciation slope of the Singapore dollar in October.
Analysts in the electronic sector warn that, within the chip manufacturing segment, they've already seen many downbeat assessments from chipmakers, equipment makers, cutting their sales forecast for the first time in four years.
An ING economist for Asia, Prakash Sakpal, says that Singapore was not alone in posting poor export performance.
"South Korea and Taiwan are suffering from this as well, although Singapore seems to be hit a bit harder than other economies."
Singapore's exports to its top 10 markets fell in June, except to the US. Leading the decline were falling shipments to Hong Kong, China and Europe.
Phuket's Banyan Tree celebrates 25 year anniversary with new Serenity Villas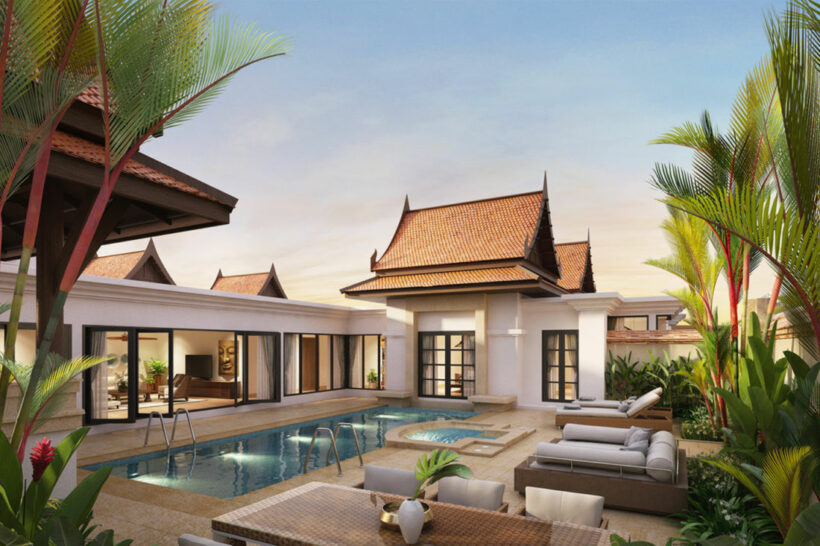 2019 is a year of celebration for Banyan Tree Phuket, with the resort offering two brand new villa categories, as part of its year-long 25th anniversary celebration.
In September this year, the iconic Banyan Tree Phuket, the flagship property for Banyan Tree Hotels & Resorts, will celebrate 25 years as Phuket's premier holiday resort. The festivities will include the release of the new Serenity Pool Villas and Serenity 3 Bedroom Pool Residences.
Also this September there will be a Charity Golf Tournament, a Phuket Inter Hotel Football Charity Tournament, Tree Planting events with a worldwide goal of planting 25,000 new trees, sustainability activities such as Plastic Free Banyan Tree, and a special gala event to honour guests who have visited the property since its beginning.
But the highlight of the festivities will be the new villas: 25 One Bedroom Serenity Pool Villas and 8 Serenity Three Bedroom Pool Residence, which are now open for bookings for stays from November 1, 2019. The new Villas are located on the Golf Course and provide an ample space for guests to relax and unwind in their own private villa. In true Banyan Tree style all villas are complete with their own private pool.
Sriram Kailasam, Area General Manager, has spent 17 years with Banyan Tree properties.
"Our achievements so far have been beyond anything we could have hoped for in the early years of the property. But every award we win, and every smile we see on the face of our valued and loyal guests, is a testament to the hard work and dedication of our entire team. Our launch of the new Serenity Villas and Residences is proof positive that our commitment to innovation and guest satisfaction is brighter than ever."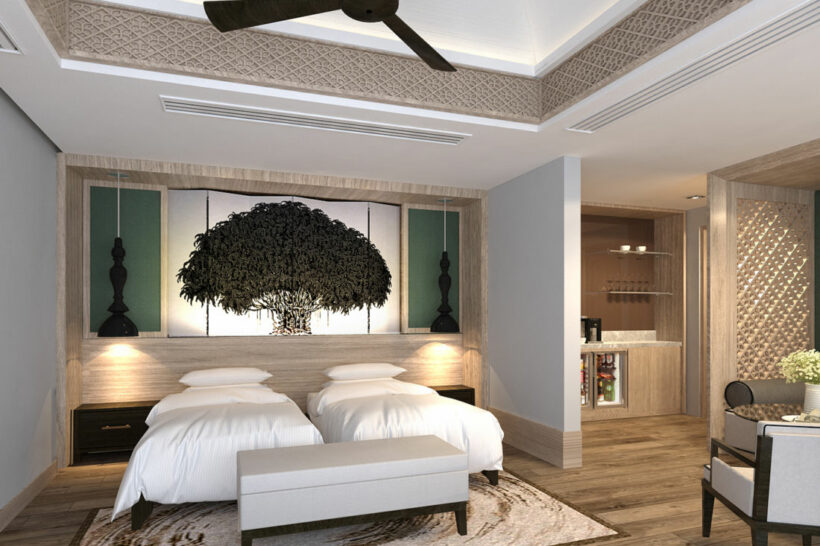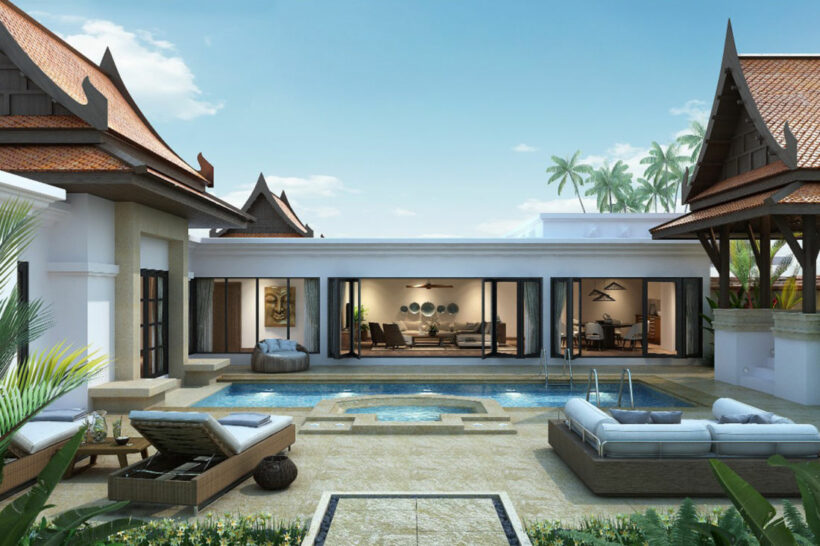 PTT's expansion plans in Myanmar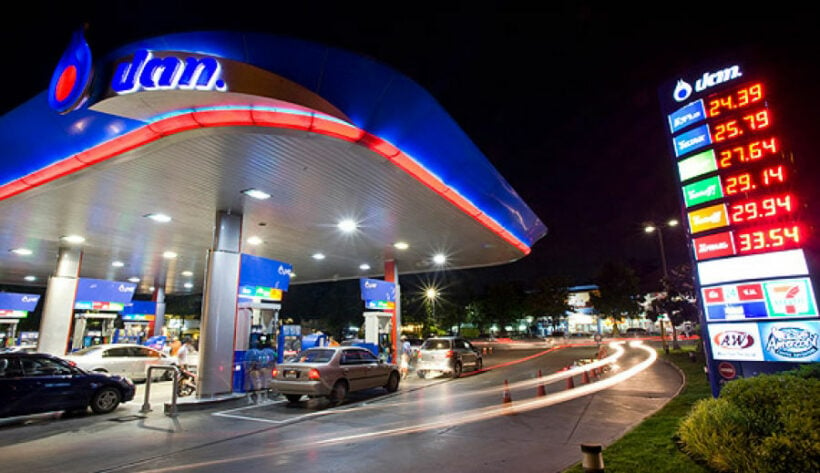 PTT Oil and Retail Business (PTTOR) is poised to invest in the Burmese retail market and the construction of a tank depot for oil and liquefied petroleum gas as well as related facilities in Myanmar. The Thai petro-chemical company's chairman Attapol Rerkpiboon says the first gas station will open in Q4 this year.
It recently signed agreements with the subsidiaries of Kanbawza KBZ Group of Companies, Brighter Energy and Brighter Energy Retail, to invest in the two projects.
The first, in collaboration with Brighter Energy, involves the supply and distribution of petroleum products and the development of an oil tank depot, a port, and a LPG plant. This project is expected to be completed in 2021.
The second project, a joint venture with Brighter Energy Retail Co Ltd, will see the development of gas stations and and expansion of its Cafe Amazon outlets in the country.
"We plan to operate at least 70 gas stations in Myanmar by 2023."
It will also expand the Cafe Amazon chain in Myanmar from 7 to 100 branches by 2023.
Currently, the company has a total of 2,800 Cafe Amazon outlets in Thailand, Myanmar, Cambodia, Laos, Philippines, Japan, Singapore, and Oman.
SOURCE: The Nation