Phuket Business: Canal dredging project begins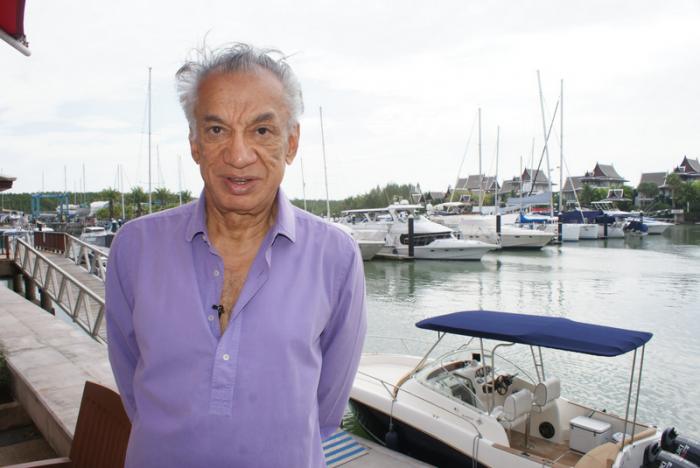 PHUKET: The 12-million-baht project to dredge the Koh Kaew Canal and deepen the existing approach channel from Phang Nga Bay has commenced and is scheduled to be completed by October.
The project, which was approved in January by Phuket Governor Maitri Inthusut, will increase access to the Phuket Boat Lagoon, the Royal Phuket Marina (RPM) and the nearby village fishing pier, allowing larger boats to enter regardless of tidal levels.
Upon approving the project, Governor Maitri explained that the government was willing to spend the money on dredging the canal serving the two private marinas in order to improve Phuket's marine infrastructure.
"Doing so will make Phuket more attractive for people organizing MICE [Meeting, Incentive, Convention and Exhibition] events and also for yacht owners who contribute to marine tourism," he said.
The Chairman of the Royal Phuket Marina, Gulu Lalvani, welcomed the launch of the project and said it would enable him to market his marina to larger boat operators, as access would no longer be restricted by tidal levels.
"It's a major breakthrough, we have been waiting for it for ten years, [and it] finally started yesterday," he told the Phuket Gazette.
"We haven't been marketing to bigger boats, because we have had this problem that they are only able to go in and out on the high tide. It's inconvenient for large boat tour operators, because they want to have people leaving at 9am or 10am, and at that time the tides are not always suitable," he added.
The dredging, which began on March 16, will increase the depth of the 1.6 kilometer canal and the 3.6km approach channel to two meters at low tide, allowing boats up to approximately 35 meters to enter and leave at will.
Deputy Managing Director of Phuket Boat Lagoon Boon Yongsakul echoed Mr Lalvani's comments, saying that the project would make accessing the marina much more convenient and increase the marina's yacht servicing business.
"We are very pleased that it has commenced, because it will enhance the marina's activity, more boats can come in, and it will be much more convenient," he said.
"After the [increased number of] boats come in there will be more people, more restaurants, more shops and it will enhance the value of the whole of Boat Lagoon."
"It will change the traffic, and it will be much more busy when the channel is dredged, and the big boats can come in to Boat Lagoon instead of going to Singapore or Malaysia," he added.
Mr Lalvani praised Gov Maitri for approving the project and said he hoped that once completed, the number of high spending tourists who arrive in Phuket on luxury yachts would increase, bringing benefits to the economy of the whole island.
"Every year I've been requesting them to dredge the channel, because the channel belongs to the government, like the roads. And the government finally realized that marine tourists, the ones who come here on boats, spend, on average, a lot more than the normal tourists.
"So, finally, the current governor, Maitri, who I have to say is really an action man, told me last year that 'I'll make sure there is money in this year's budget to dredge the channel, because I realize the importance of marine tourism to Phuket'."
— Mark Knowles
Want more from the Thaiger family?
📱 Download our app on Android or iOS for instant updates on your mobile
📧 Subscribe to our daily email newsletter
👍 Like/Follow us on Facebook
🔔 Subscribe to or Join our YouTube channel for daily video updates
Government will not re-capitalise struggling Thai Airways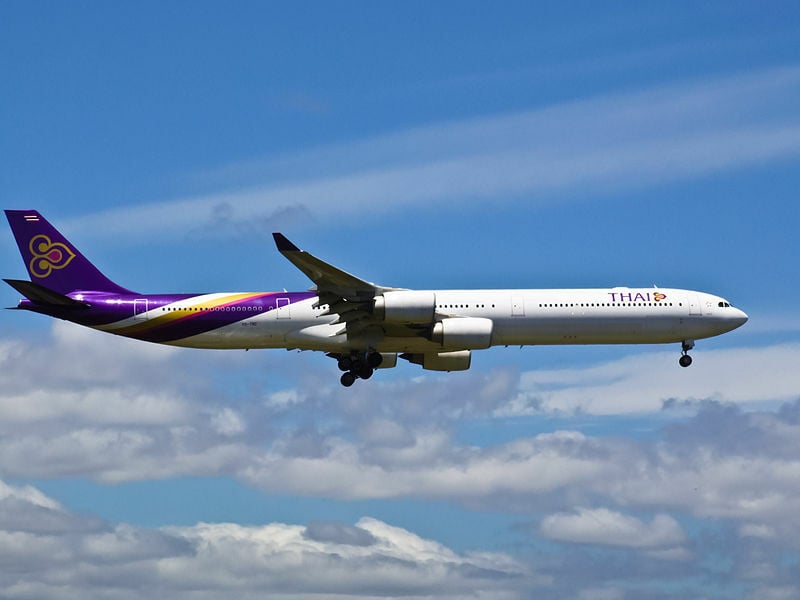 The State Enterprise Policy Office says the government will not back a billion-baht cash injection for Thai Airways. The national airline is currently been dragged through bankruptcy proceedings.
Pantip Sripimol from the SEPO says the Thai Finance Ministry will not re-capitalise the carrier, although it remains its largest shareholder. The Bangkok Post reports that there are concerns Thai Airways could become a state enterprise once more if the ministry were to assume a majority stake once more.
Last September, the Finance Ministry reduced its stake in the national airline to less than 50%, in an effort to facilitate the debt-rehabilitation process. As a result, the carrier is no longer a state-owned enterprise and it's understood a number of cabinet ministers are concerned that, should the airline regain its status as a state enterprise, the government would have to guarantee a billion-baht loan to ensure its survival.
The Bangkok Post reports that both the Finance Minister, Arkhom Termpittayapaisith, and Deputy PM, Supattanapong Punmeechaow, both support re-establishing the airline as a state enterprise. They argue that doing so would improve its financial situation and provide more leverage for negotiating with creditors. Such a move would mean the Finance Ministry becoming a majority shareholder once again.
As it is, the airline's bankruptcy proceedings have been taken up with renegotiating with creditors – mostly aircraft lessees. The majority of Thai Airways' fleet remains grounded and gathering dust, parked at Suvarnabhumi airport.
However, Pantip says the ministry will not re-capitalise the airline and is prepared to reduce its shareholding if other investors purchased additional shares. The ministry currently has a 49.9% stake in Thai Airways, with Pantip saying it would be difficult to justify a further cash injection to shareholders.
With the airline now operating as a private business, the government is no longer obliged to prop it up monetarily, nor is the Finance Ministry obliged to offer financial help to a private company, despite being its largest shareholder.
On Wednesday, creditors will meet to discuss the airline's debt restructuring plan and decide if they are to accept it.
SOURCE: Bangkok Post
Want more from the Thaiger family?
📱 Download our app on Android or iOS for instant updates on your mobile
📧 Subscribe to our daily email newsletter
👍 Like/Follow us on Facebook
🔔 Subscribe to or Join our YouTube channel for daily video updates
Thailand jumps on the electric bandwagon, aims to become EV production hub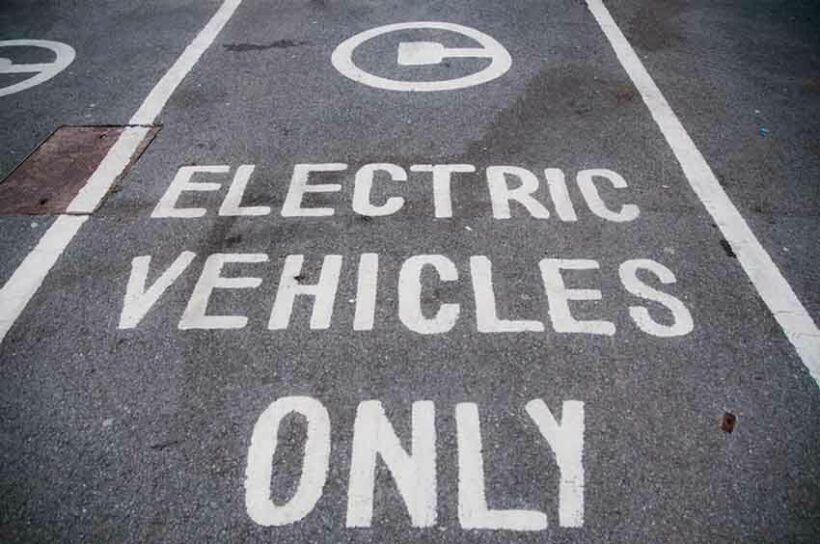 The Thai government has ambitious plans to turn the Kingdom into a Southeast Asian hub for the manufacture of electric vehicles. Nikkei Asia reports that big companies in Thailand are preparing to invest substantially in the greener mode of transport, after the National Electric Vehicle Policy Committee suggested a new manufacturing target could mean half of Thailand's auto-production is made up of electric vehicles by 2030.
The message to car manufacturers and energy suppliers is to grab this opportunity to invest in the necessary infrastructure to support electric vehicles, as the number of drivers using such cars is expected to rise significantly. The Thailand Board of Investment says that between 2017 and 2019, investment in EV production and its infrastructure reached 79 billion baht. That figure is expected to rise at a much quicker rate over the next 3 years.
According to the Nikkei Asia report, Toyota was the first car manufacturer to make EVs in the Kingdom, with Chinese manufacturers becoming more competitive in recent years. The latest Chinese firm to join the EV revolution is Great Wall Motor, which plans to launch electric vehicles this year. The number of EV manufacturers in Thailand is also growing, but Surapong Phaisitpattanapong from the Federation of Thai Industries' Automotive Industry Club says they still need to overcome serious supply chain challenges. He says manufacturers of the traditional internal combustion engine now find themselves trying to supply parts for electric vehicles, including batteries, motors and converters.
"It's all about the economy of scale. If the number of EV users goes up substantially, it would be worth investing, and everyone, including auto parts makers, would be ready to switch to producing EV parts, and that would create supply chains that are ready for the development of EVs, but it will take time."
Surapong points out that the government hasn't provided enough subsidies to encourage the purchase of electric vehicles, saying there needs to be more of an incentive to deliver the sales boost needed.
"We think there should be a more direct subsidy for EV buyers to promote EVs, but we haven't seen the government issue any kind of subsidies like that yet."
SOURCE: Nikkei Asia
Want more from the Thaiger family?
📱 Download our app on Android or iOS for instant updates on your mobile
📧 Subscribe to our daily email newsletter
👍 Like/Follow us on Facebook
🔔 Subscribe to or Join our YouTube channel for daily video updates
Pfizer sees 45% increase in net income and revenue, as critics point to disparity in global vaccine availability
After seeing a 45% increase in net income from last year, Pfizer, the pharmaceutical giant, is largely increasing its projected profits for this year. And, the increase is undoubtedly due to the high amount of Covid-19 vaccine sales, in which the company says is shaping up to provide a "durable" revenue stream.
The company says this year's first quarter profits featured almost 1/4 of sales coming from the Covid vaccines. As it is teaming with German partner BioNTech, the company is set to increase its vaccine production, putting it on track to see US$26 billion in revenues from the vaccine this year. The new number-crunching is an increase from the US$15 million that was projected in February of this year.
But the profits are triggering criticism as governments are feeling pressured to ensure vaccines are available in poorer countries. Chief Executive Albert Bourla, says the company is holding dialogues with "basically all governments of the world," and it is awaiting approval from the US for 12 to 15 year olds to be able to receive the jab.
The company is also studying the efficacy of giving inoculations, or boosters, every 6 or more months after the second dose- in a move that signals even more profits on the horizon. Bourla says this scenario would allow the company to be both a leader and a financial beneficiary.
"It is our hope that the Pfizer-BioNTech vaccine will continue to have a global impact by helping to get the devastating pandemic under control and helping economies around the world not only open, but stay open."
But last month, World Health Organisation chief Tedros Adhanom Ghebreyesus, cited a "shocking imbalance in the global distribution of vaccines" and emphasised that the WHO's Covax programmes must be fortified soon to allow poorer nations to gain access to the inoculations.
Zain Rizvi, a law and policy researcher at progressive Public Citizen advocacy group, says Pfizer's increase in profits show the need for governments to take action to save lives.
"Pfizer is cashing in on the crisis and hoarding technology, even as billions of people around the world go without a vaccine. Pfizer's profiteering shows the urgent need for governments to step-in. Governments should require Pfizer to share technology with manufacturers around the world to help ramp up global production."
Pfizer has defended its vaccine pricing policy, saying it has moderated the cost to encourage broad access through the pandemic phase that could continue into the year 2022. But with a net income increasing by 45%, at US$4.9 billion over the past year and revenues jumping the same percentage to US$14.6 billion, critics point towards the continued disparity of vaccine availability between poor and rich countries. Pfizer's shares have also increased by .3% to US$39.95.
SOURCE: Bangkok Post
Want more from the Thaiger family?
📱 Download our app on Android or iOS for instant updates on your mobile
📧 Subscribe to our daily email newsletter
👍 Like/Follow us on Facebook
🔔 Subscribe to or Join our YouTube channel for daily video updates