Phuket Business: APSA gears up for boat show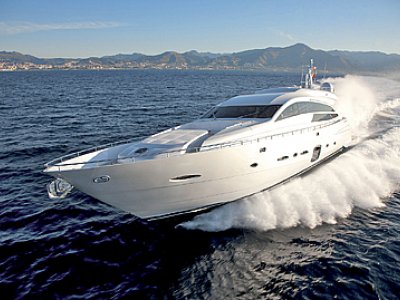 PHUKET: ASIA-Pacific Superyacht Association (APSA) is gearing up for the Phuket International Boat Show (PIMEX), to be held at the award-winning Royal Phuket Marina from March 29 to April 1.
The leading consumer boat show in Asia, PIMEX will feature the largest in-water boat display with more than 50 boats representing leading brands from around the world.
The line up is set to include everything from uber-luxe multi-million dollar luxury superyachts to power boats, sailing yachts, tenders and dinghies, attracting boat enthusiasts and marine lifestyle-lovers from across Asia and around the globe.
"The boat brands you see in Monaco, Cannes and Fort Lauderdale, you will find here at PIMEX.
The number and diversity of brands is impressive, but more important is the quality of boats on display this year," said PIMEX Show Director Andy Dowden.
"The largest boat on display this year is a 92-foot powerboat, and the smallest a little over 20-foot. And there is everything in between – different sizes, specifications, prices, power and sail. Whatever your boating needs, you will find something to suit at PIMEX," added Dowden.
The Ferretti Group, together with local dealer Lee Marine, will be showing the 92-foot Pershing – the largest boat at PIMEX 2012 – as well as a number of other models. For the first time this year, the flagship Fairline Squadron 78 Custom – a first show in Asia – will be presented by Derani Yachts, and Sunseeker will be showing three luxury flybridge yachts – the Manhattan 73, 63 and 53.
Princess have an exciting line-up with Asia Premieres for the V52 – a sports yacht – the P60 – a brand new model for Princess – and the 72MY.
There are also many quality mid-sized powerboats on display, and an increase in the number of sail boats showing this year, including the new Jeanneau 57, Prestige 440S and the award-winning Tartan 4000 which is showing for the first time in Asia, to name just some. And for those looking to dip a toe in the water of boat ownership, Absolute World Group are offering Fractional Boat Ownership.
Visitors to PIMEX 2011 came from over 15 countries, with a good number from outside of Asia. Russia was a big market in 2011 and is expected to be a growth market this year.
"We had a lot of positive feedback from last year's exhibitors on the mix of visitor nationalities and purchasing power of the Russian market. This year we have strategically targeted Russian visitors and are expecting an increase in this segment, together with our perennially strong visitor markets of Singapore, Hong Kong and expatriates in the region," said Dowden.
Complementing the boat displays will be a packed exhibition hall full of the latest gadgets, boating toys, marine and lifestyle products and services, as well as a selection of stunning villas on the island's market
In addition to PIMEX, APSA are also set to exhibit at the Singapore Yacht Show (SYS) from April 27 to 29.
APSA members will be on hand to offer comprehensive information about the Asia-Pacific region, the association, its work and its member companies.
Colin Dawson, Chairman of APSA said "It is great that APSA has the support of the Informa Yacht Group and the APSA membership is delighted to be exhibiting at both the PIMEX and SYS in 2012."
Both events offer extensive opportunities for APSA members to meet other members and encounter potential business contacts from Singapore, Thailand and other Asia Pacific countries.
The Asia Pacific Superyacht Conference 2012, on April 25-26 is also an important networking opportunity for industry professionals in the region to learn more about the key issues affecting the superyacht industry in the region.
APSA's stand at PIMEX, SYS and high-profile representation at its conference will provide a golden opportunity for APSA members to network with potential clients from the United States, Europe and other countries outside of the Asia-Pacific region.
APSA committee members Colin Dawson, Gareth Twist and Tork Buckley will also be speaking at the conference on a variety of superyacht topics.

PIMEX will take place at Royal Phuket Marina, from March 27 to April 1. For more information about PIMEX 2012 visit phuketboatshow.com.
The Phuket Gazette and PGTV sponsor the annual PIMEX boat show. To find out more about the region and membership please contact info@apsuperyacht.org.
–
Keep in contact with The Thaiger by following our Facebook page.
Never miss out on future posts by following The Thaiger.
Turbulence ahead for Thailand's aviation industry | VIDEO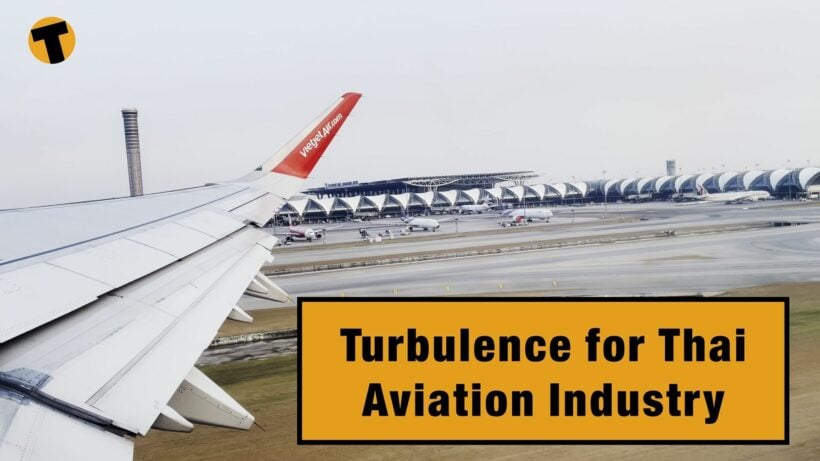 When the airlines, in particular, were asking the government to put their hands in their pockets for some relief funding in August last year, it was genuinely thought that international tourists would be coming back for the high season in December and January. At the very least local tourists and expats would head back to the skies over the traditional holiday break. And surely the Chinese would be back for Chinese New Year?
As we know now, none of that happened. A resurge in cases started just south of Bangkok on December 20 last year, just before Christmas, kicking off another round of restrictions, pretty much killing off any possibility of a high season 'bump' for the tourist industry. Airlines slashed flights from their schedule, and hotels, which had dusted off their reception desks for the surge of tourists, shut their doors again.
Domestically, the hotel business saw 6 million room nights in the government's latest stimulus campaign fully redeemed. But the air ticket quota of 2 million seats still has over 1.3 million seats unused. Local tourists mostly skipped flights and opted for destinations within driving distance of their homes.
As for international tourism… well that still seems months or years away, even now.
Keep in contact with The Thaiger by following our Facebook page.
Never miss out on future posts by following The Thaiger.
Domestic air passenger numbers double those of January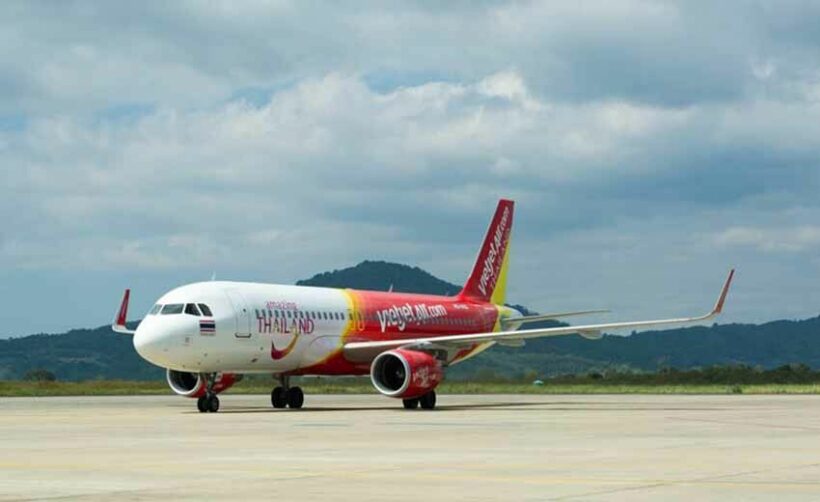 Passenger numbers on domestic flights within Thailand have doubled within a month, rising from 4,000 in January to over 10,000 this month. Having nearly recovered to pre-pandemic levels, domestic travel plummeted once more when Covid-19 resurfaced late last year.
Apirat Chaiwongnoi from the Department of Airports says 15 of Thailand's 29 airports are now operating domestic flights, with more expected to follow. He believes the aviation sector will continue to recover further in the coming 6 months, bolstered by the national vaccine rollout.
Around 120 domestic flights a day are now operating, which is twice the number that were operating at the lowest point in the crisis. Prior to the resurgence of the virus in December, domestic passenger numbers had recovered to 30,000 – 40,000 a day, around 80% of pre-pandemic numbers.
The DoA says airports must continue to adhere to the Covid-19 hygiene measures put in place by the Health Ministry and the Civil Aviation Authority of Thailand.
SOURCE: Bangkok Post
Keep in contact with The Thaiger by following our Facebook page.
Never miss out on future posts by following The Thaiger.
Samut Sakhon's shrimp market to remain closed until February 15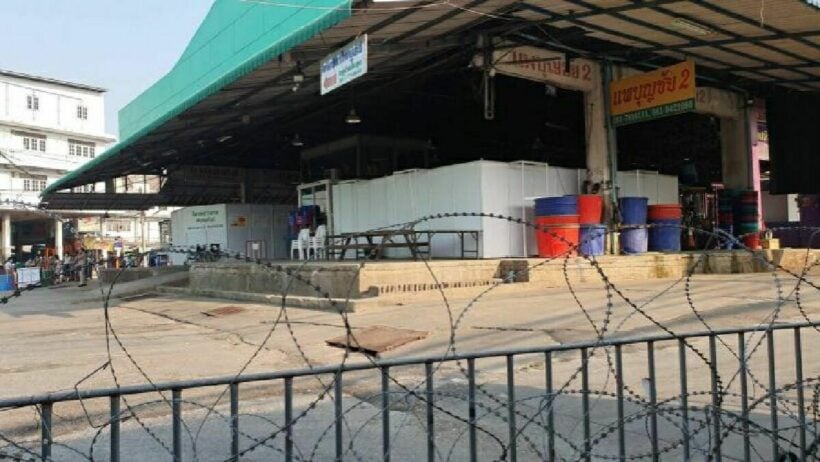 Samut Sakhon's Central Shrimp Market, the epicentre of Thailand's recent wave of Covid-19, will remain closed until February 15. The market can reopen once the overall hygiene situation at the market and surrounding area has improved, according to the province's disease control committee.
Local officials say the shrimp market needs to remain closed until the market structure and nearby residential facilities are inspected. People who violate the order face up to a year in prison and a fine up to 100,000 baht.
More than 12,000 people in the province have tested positive for Covid-19. The increasing number of infections is a result from the active case finding to contain the spread of the virus.
SOURCE: Thai PBS World | Thairath Online
Keep in contact with The Thaiger by following our Facebook page.
Never miss out on future posts by following The Thaiger.