Phuket Business: Alien labor window extended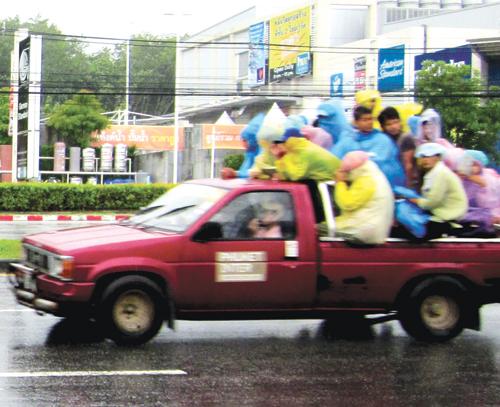 PHUKET: Employers of 'low-skill migrant workers' in Phuket and across Thailand have until March 16 to have their respective employees registered under the National Verification (NV) process, the Phuket Labor Office has confirmed.
Applying specifically to temporary laborers from Myanmar, Cambodia and Laos, the latest NV deadline is an extension of another extension.
The PhuketGazette reported last week online that Cabinet recently passed a resolution to extend the NV process registration deadline by three months.
The extension was from an earlier December 14, 2012 deadline, which itself was a six month extension from the initial deadline of June 15, last year.
Phuket Provincial Employment Office (PPEO) chief Yawapa Pibulpol told the Gazette: "According to Cabinet's resolution, migrant workers' deportation deadline has been extended until about mid April."
"What action we will take against those who have not started the process by mid-April will depend on Cabinet's decision on the matter," she added.
She later clarified that the "mid-April" deadline actually refers to the deadline when the entire verification process should be completed – in other words, the date when "all documentation should already be submitted, and required health checks completed."
According to the Labor Ministry website, the mid-April deadline is actually April 13, not April 15 as initially reported.
"The extension was for 120 days after the old [December 14] deadline," Ms Yawapa confirmed.
Ms Yawapa added that the PPEO is still accepting work permit applications and would not conduct any raids or deport any migrant workers until further instructions came from Bangkok
Meanwhile, Myanmar has urged Thailand to speed up registration of its nationals working in the Kingdom, with nearly one million workers and hundreds of thousands of their children still undocumented as the deadline draws near.
Myint Thein, Myanmar's deputy labor minister, was in Thailand recently to monitor progress of the government's scheme to register millions of alien migrant workers under the NV process.
Thailand set up one-stop service centers in major cities throughout the country to facilitate the process. Myanmar has dispatched officials to 11 of the centers, Myint Thein told a press conference.
Myint estimated that some 1.2 million migrant workers from Myanmar have been registered so far, while another 1 million or more remain undocumented.
The NV centers have the capacity to provide service to 500 – 1,000 migrant workers per day.
Myanmar wants Thai authorities to issue special entry visas for children who accompany or depend on parents working in Thailand.
"We would like children who are dependent on parents working in Thailand to have documentation so that authorities can provide protection and social welfare for them," Myint Thein said.
It is estimated that migrant workers in Thailand are accompanied by 200,000 children, he said, noting that half of them are of school age.
"We want them to be able to continue their education. If they have documents, they will have a chance to be educated," he said.
The Myanmar minister said the expense of obtaining documentation in Thailand was too high for Myanmar migrant workers. Many of them have to pay as much as 15,000 baht, according to Myanmar Ambassador to Thailand, Tin Win.
Migrant workers have to pay 1,800 or 3,600 baht for a one-year or two-year work permit, respectively, according to the Department of Employment.
Thailand opened one-stop service centers for registering migrant workers, collecting documents and contacting Myanmar authorities to verify nationality and obtain necessary documents, he said.
"This process is not expensive for the workers and many of them have to pay private brokers," he said. "We don't know how private brokers intervene in the process and take such a large amount of money from the workers," Tin Win said.
The ambassador urged the Thai authorities to monitor the process and find a solution to reduce workers' expenses.
— Phuket Gazette & The Nation
Keep in contact with The Thaiger by following our Facebook page.
Never miss out on future posts by following The Thaiger.
Turbulence ahead for Thailand's aviation industry | VIDEO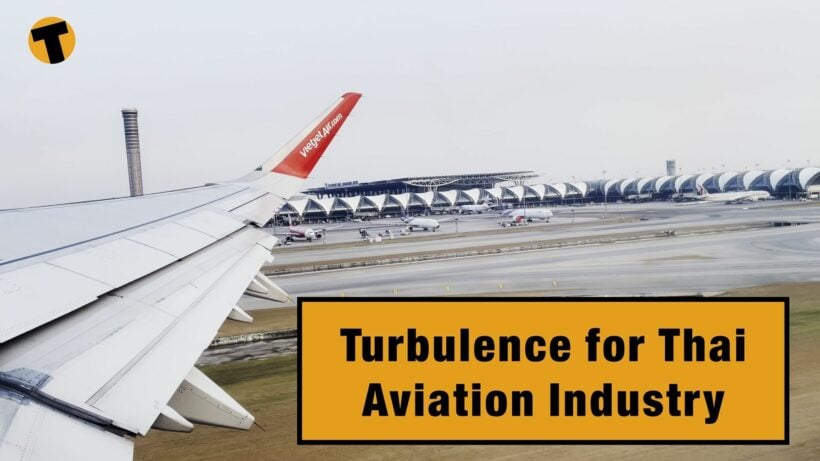 When the airlines, in particular, were asking the government to put their hands in their pockets for some relief funding in August last year, it was genuinely thought that international tourists would be coming back for the high season in December and January. At the very least local tourists and expats would head back to the skies over the traditional holiday break. And surely the Chinese would be back for Chinese New Year?
As we know now, none of that happened. A resurge in cases started just south of Bangkok on December 20 last year, just before Christmas, kicking off another round of restrictions, pretty much killing off any possibility of a high season 'bump' for the tourist industry. Airlines slashed flights from their schedule, and hotels, which had dusted off their reception desks for the surge of tourists, shut their doors again.
Domestically, the hotel business saw 6 million room nights in the government's latest stimulus campaign fully redeemed. But the air ticket quota of 2 million seats still has over 1.3 million seats unused. Local tourists mostly skipped flights and opted for destinations within driving distance of their homes.
As for international tourism… well that still seems months or years away, even now.
Keep in contact with The Thaiger by following our Facebook page.
Never miss out on future posts by following The Thaiger.
Domestic air passenger numbers double those of January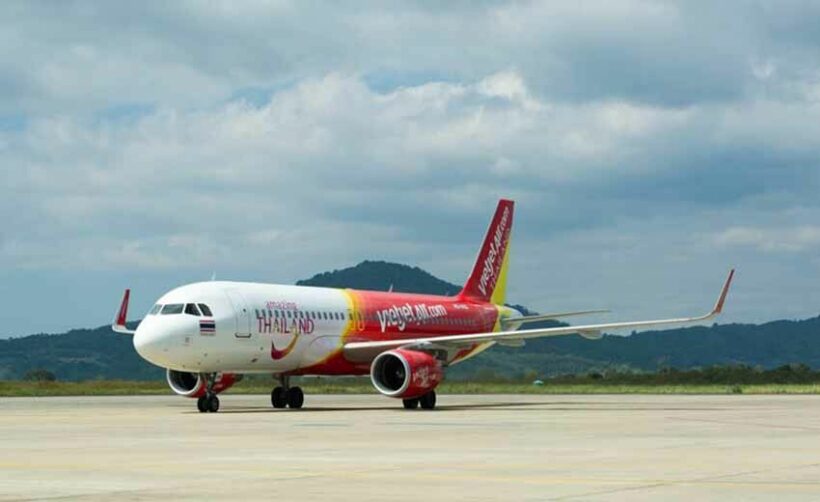 Passenger numbers on domestic flights within Thailand have doubled within a month, rising from 4,000 in January to over 10,000 this month. Having nearly recovered to pre-pandemic levels, domestic travel plummeted once more when Covid-19 resurfaced late last year.
Apirat Chaiwongnoi from the Department of Airports says 15 of Thailand's 29 airports are now operating domestic flights, with more expected to follow. He believes the aviation sector will continue to recover further in the coming 6 months, bolstered by the national vaccine rollout.
Around 120 domestic flights a day are now operating, which is twice the number that were operating at the lowest point in the crisis. Prior to the resurgence of the virus in December, domestic passenger numbers had recovered to 30,000 – 40,000 a day, around 80% of pre-pandemic numbers.
The DoA says airports must continue to adhere to the Covid-19 hygiene measures put in place by the Health Ministry and the Civil Aviation Authority of Thailand.
SOURCE: Bangkok Post
Keep in contact with The Thaiger by following our Facebook page.
Never miss out on future posts by following The Thaiger.
Samut Sakhon's shrimp market to remain closed until February 15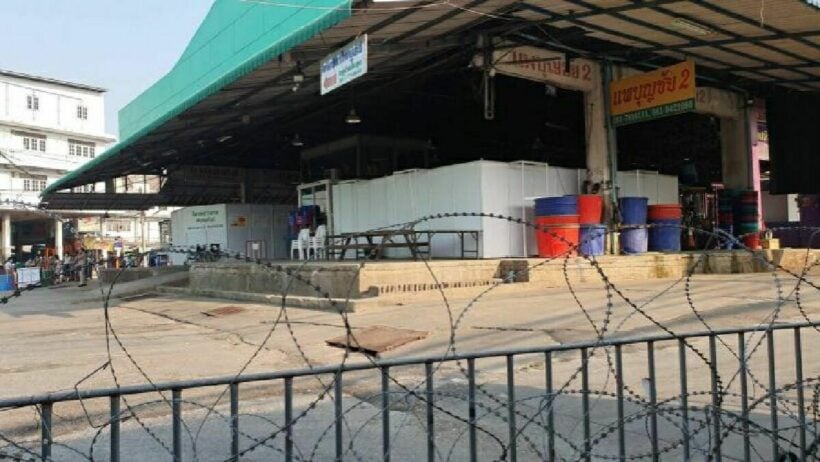 Samut Sakhon's Central Shrimp Market, the epicentre of Thailand's recent wave of Covid-19, will remain closed until February 15. The market can reopen once the overall hygiene situation at the market and surrounding area has improved, according to the province's disease control committee.
Local officials say the shrimp market needs to remain closed until the market structure and nearby residential facilities are inspected. People who violate the order face up to a year in prison and a fine up to 100,000 baht.
More than 12,000 people in the province have tested positive for Covid-19. The increasing number of infections is a result from the active case finding to contain the spread of the virus.
SOURCE: Thai PBS World | Thairath Online
Keep in contact with The Thaiger by following our Facebook page.
Never miss out on future posts by following The Thaiger.