Minister calls for probe on legality of the new Central Village luxury mall at BKK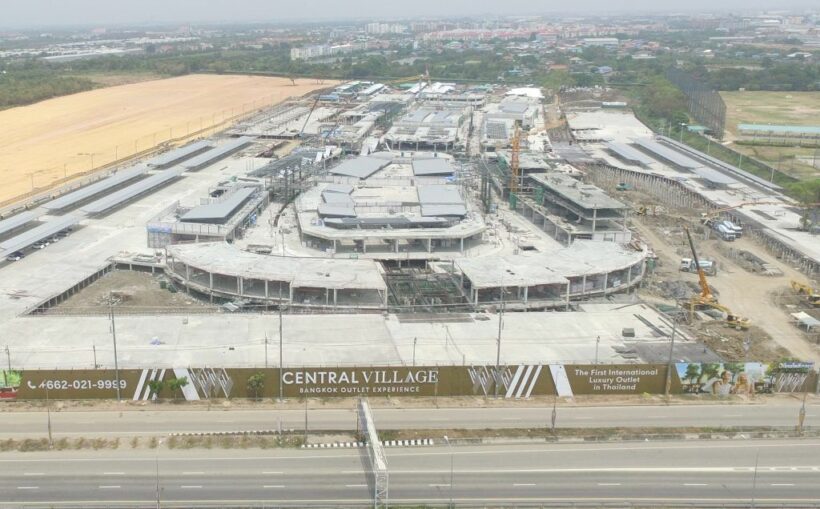 PHOTO: Under construction at the time and now ready to open, but…
It's bright and shiny, it's new, it promises discounts on luxury goods, it's next to the airport, it was set to open this Saturday, but is it legal?
The Department of Provincial Administration Department has been asked to investigate the legality of the new Central Village 'Bangkok Outlet Experience' next to Bangkok's Suvarnabhumi airport. The development is located on the side of Highway 370 running along the south of Suvarnabhumi airport, in the Bang Phli district in Samut Prakan province.
The project's owner Central Pattana insists everything is legal.
But the Interior Minister Anupong Paojinda says that there must be an investigation into the town planning.
AoT (the Airports of Thailand), is challenging the 184 rai luxury shopping precinct saying it lacks all the proper authorisations. They say it will cause traffic congestion on roads to the airport. They also claim that lighting in the area could pose an aviation hazard as the lights from the new development might confuse pilots as they prepare to land. They also dispute the construction of a water pipeline to the property.
The AoT has given no reason why they have waited for the week before the planned opening when the site has been under construction for the past five years.
The 5 billion baht mall development was meant to open this Saturday but the AoT had blocked the main entrance since last week. Read that Thaiger story HERE.
The director-general of the local Or Bor Tor has now been directed to to determine if the Central Village has all the legal documents and building approvals necessary.
Meanwhile, Central Pattana issued a statement last night claiming the development had been constructed legally and had legitimate permission for the construction from the Highways Department, provincial authorities and the Civil Aviation Authority of Thailand regarding the use of land and buildings and access to the highway in front of the project site.
The statement says that "the company is confident that the government can resolve the situation so that cooperation will lead to economic and tourism benefits for the country and national development, and about 170 shops and 1,000 employees can start as scheduled."
SOURCE: Bangkok Post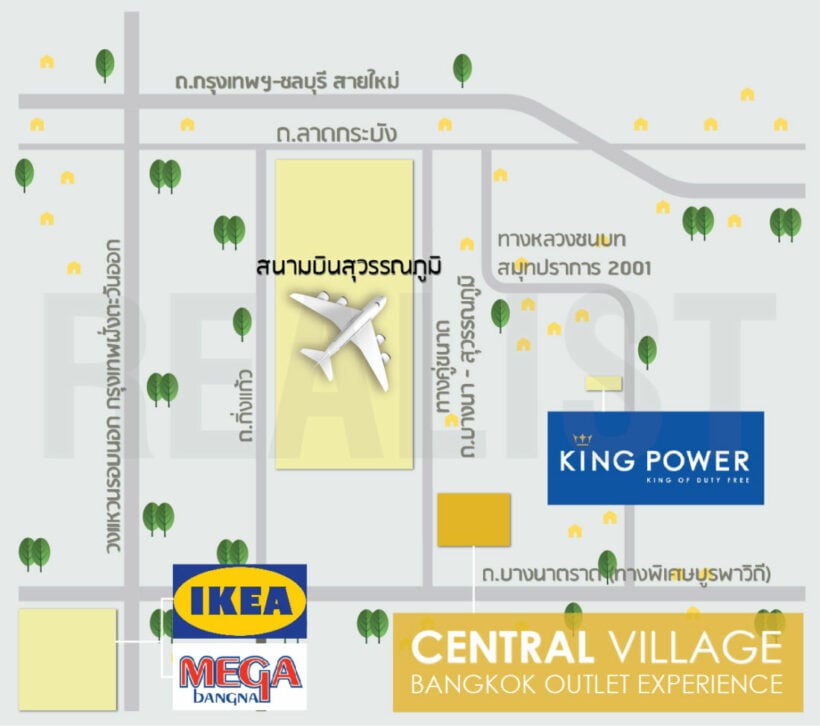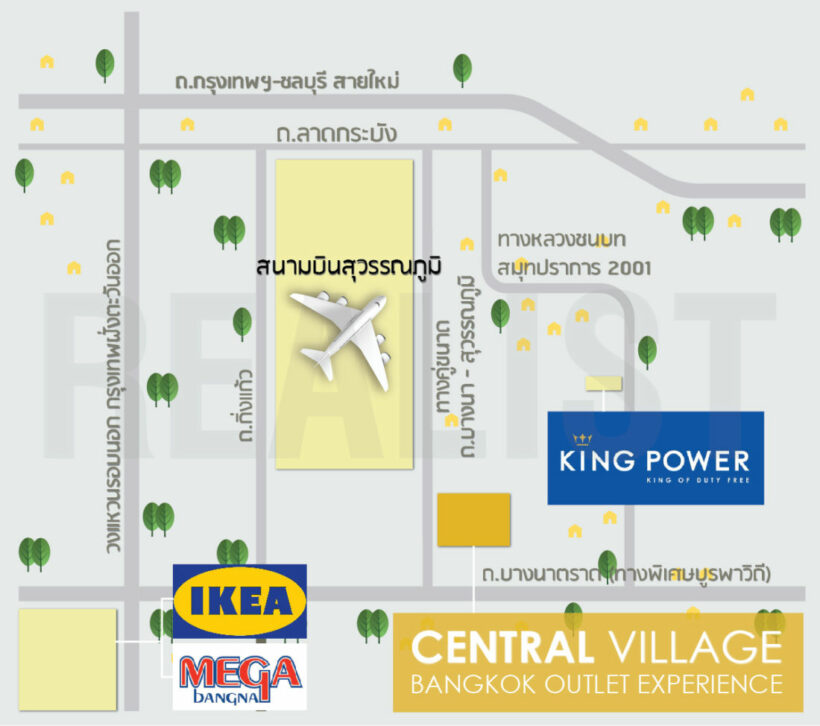 Want more from the Thaiger family?
📱 Download our app on Android or iOS for instant updates on your mobile
📧 Subscribe to our daily email newsletter
👍 Like/Follow us on Facebook
🔔 Subscribe to or Join our YouTube channel for daily video updates
Health officials race to vaccinate 70% of Khlong Toey slum residents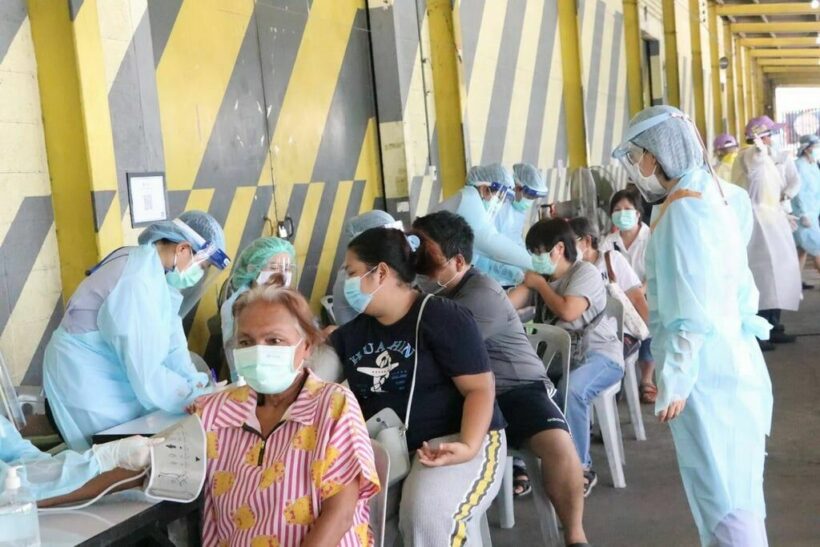 Health officials are racing to vaccinate 70% of residents in Bangkok's Khlong Toey neighbourhood, the largest slum in the city where hundreds have tested positive for Covid-19 since April. With people living in crowded conditions and many unable to take off work to self-isolate, Thai authorities have been rolling out proactive Covid-19 testing and a mass vaccination campaign in an effort to contain the virus.
A third vaccination unit has been set up in the district at the Port Authority Stadium, adding to the units at Tesco Lotus Rama IV and Wat Khlong Toey School. Around 50,000 of the 80,000 residents in the Khlong Toey slum need to be vaccinated against the coronavirus to reach herd immunity, according to Bangkok Governor Aswin Kwanmuang.
As of Sunday, 11,211 people had been vaccinated at the mobile units and each vaccination unit has been handing out 1,000 queue cards each day. With the third vaccination unit, city officials plan to inoculate 2,500 to 3,000 people per day until May 19.
The Bangkok Metropolitan Administration launched a proactive testing campaign on April 27 in the Khlong Toey district. Since then, 19,983 people have been tested with 654 people positive for Covid-19. 5,700 people are waiting for the results to come back and the others are negative.
SOURCE: Nation Thailand
Want more from the Thaiger family?
📱 Download our app on Android or iOS for instant updates on your mobile
📧 Subscribe to our daily email newsletter
👍 Like/Follow us on Facebook
🔔 Subscribe to or Join our YouTube channel for daily video updates
Monday Covid UPDATE: 1,630 new cases and 22 deaths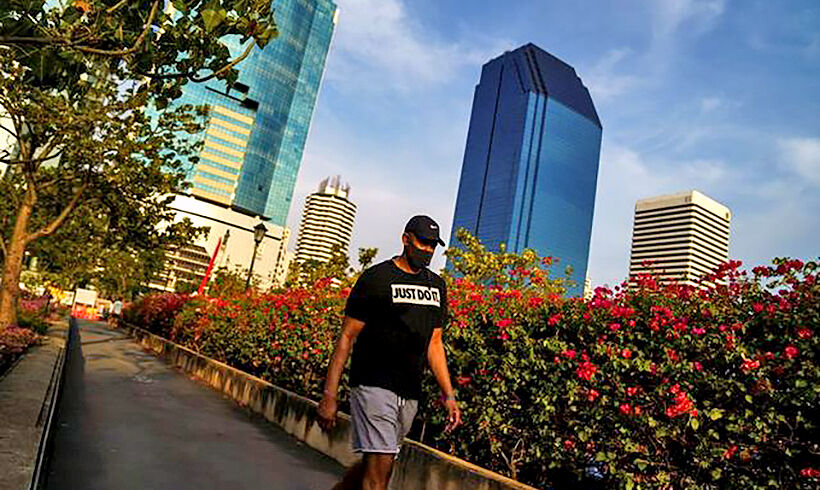 Monday's totals have been announced for Covid-19 infections and new deaths over the past 24 hours. The Thai public health ministry reports 22 deaths and 1,630 infections.
• The only 5 imported Covid-19 cases yesterday were from neighbouring countries, Cambodia, Malaysia and Myanmar. Authorities say that patrols will have to be stepped up at this time to control the illegal border crossings.
All 5 people caught were Thais who were were trying to cross back into Thailand without going through the border checkpoints. They've all been admitted to state hospitals.
• 100+ African gemstone traders have tested positive for Covid-19 over the last 4 days in Chanthaburi, east of Bangkok. Authorities have confirmed that none were detected with the African or Indian variants of Covid-19.
The 109 traders tested positive between May 6 – 9.
• 63 new cases of Covid-19 have been announced in Chon Buri today (including Pattaya), a drop from totals reported over the past week. There's also been 1 additional death reported. 1,507 people remain in medical care for the virus in the province.
• Meanwhile all public service and government offices, including Thai immigration, are closed for Monday. But it's not a public holiday. Today is the Royal Ploughing Ceremony which is a traditional ceremony to forecast the season's rice and wet season crops. His Majesty the King usually presides over the annual event at the royal parade grounds of Sanam Luang.
Want more from the Thaiger family?
📱 Download our app on Android or iOS for instant updates on your mobile
📧 Subscribe to our daily email newsletter
👍 Like/Follow us on Facebook
🔔 Subscribe to or Join our YouTube channel for daily video updates
9 student nurses experience side effects from Sinovac vaccine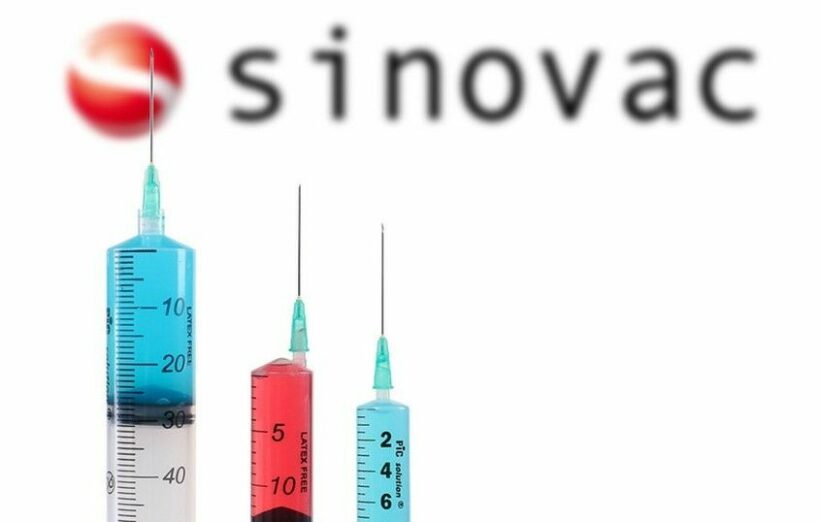 After receiving the Sinovac vaccine, 9 student nurses at Thammasat University have complained of side effect according to the Facebook page of the Student Organization of Thammasat University. After 88 student nurses received the Chinese-made vaccine on April 23 and May 5, 2 experienced minor side effects of a little pain in the arm they were vaccinated in, while 7 felt substantial reactions including chest pain, muscle pain, dizziness, fatigue, breathing problems, numbness, and facial tics.
One case of severe side effects was a female nursing student with an underlying allergy who felt fatigued immediately after receiving the jab. she felt better an hour later, but was placed under observation. 2 days later she briefly felt that her legs and hands were numb but soon felt better. Later that evening, symptoms strengthened, with eye and facial spasms, dizziness, fatigue, and weakness in her hands.
She visited a doctor twice for the side effects and the first time was given sleeping pills and vitamin B, but the second time after a blood test, doctors concluded that the symptoms were unrelated to the Sinovac vaccine. She had been previously prescribed Clonazepam, and that prescription was changed to Pyridostigmine.
The remaining more severe side effect sufferers were as follows:
One male nursing student found he had difficulty breathing and dizziness for 3 days after receiving his jab.
A female nursing student reported that just 30 minutes after receiving the injection she felt shortness of breath and the next day had some numbness in her body.
14 hours after receiving the jab, a female nursing student said that she felt side effects of fatigued and had trouble breathing and had to use pillows to help her breathing difficulties.
Another female student felt muscle pain and dizziness the next day after receiving the vaccine.
A female student ended up receiving Vitamin B and Amitriptyline from a doctor for her side effects. She reported to initially feel something in her arm and hand where she was injected, and then numbness in her left leg and in her fingertips on both hands.
For the 3 days following her inoculation, the last female nursing student had side effects of chest pains and shortness of breath.
SOURCE: Thai PBS World
Want more from the Thaiger family?
📱 Download our app on Android or iOS for instant updates on your mobile
📧 Subscribe to our daily email newsletter
👍 Like/Follow us on Facebook
🔔 Subscribe to or Join our YouTube channel for daily video updates