Local tourism industry unfazed by Bangkok turmoil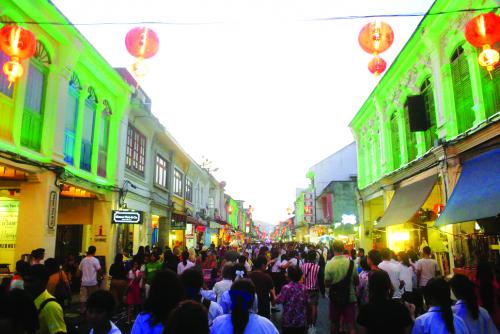 PHUKET: Wanprapha Suksomboon, acting director of the Tourism Authority of Thailand's Phuket office, recently said that the political turmoil in Bangkok has had minimal negative effects on local tourism.

There have been only "a few" booking cancellations, she said, citing the fact that Phuket can be accessed by direct international flights that don't need to connect in the Thai capital.

Since most of Phuket's tourists now are coming from China and Russia, she said
the province would have a better opportunity when the Chinese New Year festive period was past to really see how the tourism industry has been affected, if at all.

She noted that Phuket's tourist arrivals increase every year and that this is expected to be the case this year considering the recent expansion progress of the airport.

Deputy Mayor of Patong Municipality Chairat Sukban echoed the sentiments of Ms Wanprapha, saying that there have not been significant cancellations for tourists coming to Patong as a result of the political turmoil.

Many of the tourists had made reservations well in advance, he said, adding that if the problems in Bangkok persist for a long time, there would definitely be a negative impact felt locally.

If anything, he pointed out that since many governments had issued warnings to their citizens not to travel to close to the protest areas, that many tourists had opted to come Phuket instead.

He went on to stress that Patong Municipality is prepared to look after the safety and welfare of tourists, citing the UN's awarding it a "role-model city" for disaster management planning (in 2010).

In related news, Phuket Tourist Association Vice Chairman Phurit Maswongsa recently unveiled a new campaign targeting tourists in neighboring ASEAN – Association of Southeast Asian Nations – countries to come to Phuket for short holidays.

Anticipating the 2015 Asean Economic Community, the new campaign is being dubbed "Sanam Lung Baan" – literally the "garden in the backyard".

With a target of bringing the number of arrivals to the island up to 15 million annually, the campaign will seek out and emphasize land, sea and air routes that avoid Bangkok.
He pointed out that the prime Asean markets of Indonesia, Malaysia and Singapore already had direct flights to and from Phuket, and that tourists in Laos and Vietnam could easily access Phuket via AirAsia flights via Ubon Ratchathani.

He said key Asean markets with weaker links to Phuket such as the Philippines and Brunei would be addressed in the campaign, with an aim of increasing convenience for tourists there.

Mr Phurit explained that the new campaign will promote niche markets such as spa, health and golf, with an emphasis on the 3-5 star hospitality sector.

On the topic of niche markets, Mr Phurit revealed that the TAT is also looking to increase the number of tourists coming from the Mediterranean region – namely Morocco, Algeria, Greece, Spain, Turkey, Georgia and Albania.

Currently, there are about 70,000-80,000 tourists coming from this region and the TATs three-year target will be 100,000 tourists.

Keep in contact with The Thaiger by following our Facebook page.
Never miss out on future posts by following The Thaiger.
Turbulence ahead for Thailand's aviation industry | VIDEO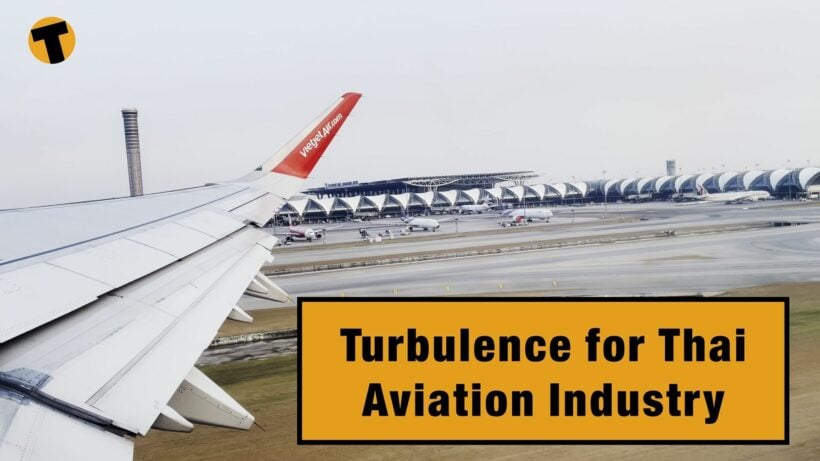 When the airlines, in particular, were asking the government to put their hands in their pockets for some relief funding in August last year, it was genuinely thought that international tourists would be coming back for the high season in December and January. At the very least local tourists and expats would head back to the skies over the traditional holiday break. And surely the Chinese would be back for Chinese New Year?
As we know now, none of that happened. A resurge in cases started just south of Bangkok on December 20 last year, just before Christmas, kicking off another round of restrictions, pretty much killing off any possibility of a high season 'bump' for the tourist industry. Airlines slashed flights from their schedule, and hotels, which had dusted off their reception desks for the surge of tourists, shut their doors again.
Domestically, the hotel business saw 6 million room nights in the government's latest stimulus campaign fully redeemed. But the air ticket quota of 2 million seats still has over 1.3 million seats unused. Local tourists mostly skipped flights and opted for destinations within driving distance of their homes.
As for international tourism… well that still seems months or years away, even now.
Keep in contact with The Thaiger by following our Facebook page.
Never miss out on future posts by following The Thaiger.
Domestic air passenger numbers double those of January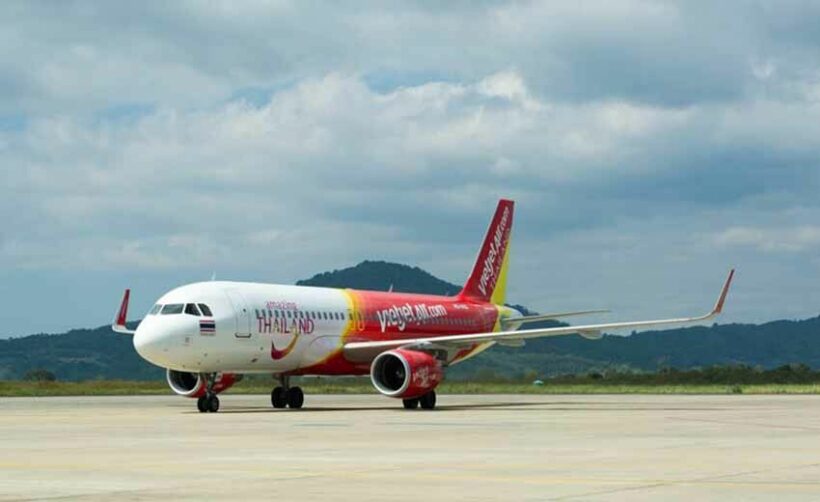 Passenger numbers on domestic flights within Thailand have doubled within a month, rising from 4,000 in January to over 10,000 this month. Having nearly recovered to pre-pandemic levels, domestic travel plummeted once more when Covid-19 resurfaced late last year.
Apirat Chaiwongnoi from the Department of Airports says 15 of Thailand's 29 airports are now operating domestic flights, with more expected to follow. He believes the aviation sector will continue to recover further in the coming 6 months, bolstered by the national vaccine rollout.
Around 120 domestic flights a day are now operating, which is twice the number that were operating at the lowest point in the crisis. Prior to the resurgence of the virus in December, domestic passenger numbers had recovered to 30,000 – 40,000 a day, around 80% of pre-pandemic numbers.
The DoA says airports must continue to adhere to the Covid-19 hygiene measures put in place by the Health Ministry and the Civil Aviation Authority of Thailand.
SOURCE: Bangkok Post
Keep in contact with The Thaiger by following our Facebook page.
Never miss out on future posts by following The Thaiger.
Samut Sakhon's shrimp market to remain closed until February 15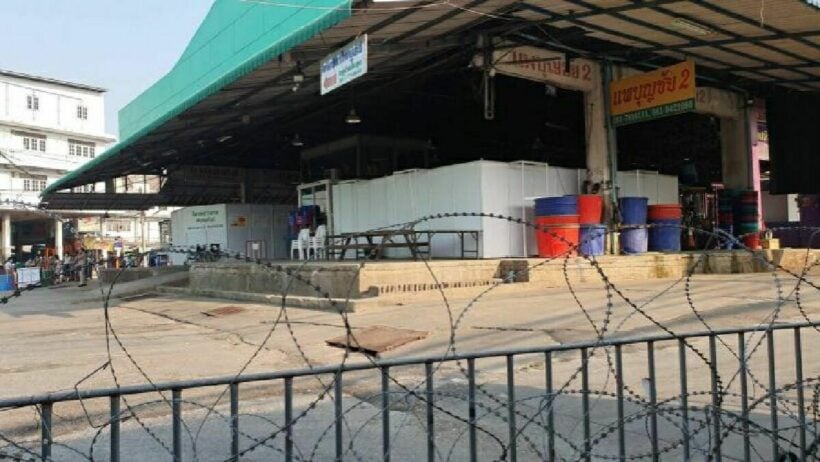 Samut Sakhon's Central Shrimp Market, the epicentre of Thailand's recent wave of Covid-19, will remain closed until February 15. The market can reopen once the overall hygiene situation at the market and surrounding area has improved, according to the province's disease control committee.
Local officials say the shrimp market needs to remain closed until the market structure and nearby residential facilities are inspected. People who violate the order face up to a year in prison and a fine up to 100,000 baht.
More than 12,000 people in the province have tested positive for Covid-19. The increasing number of infections is a result from the active case finding to contain the spread of the virus.
SOURCE: Thai PBS World | Thairath Online
Keep in contact with The Thaiger by following our Facebook page.
Never miss out on future posts by following The Thaiger.