Laguna Phuket ready for Amway mega-event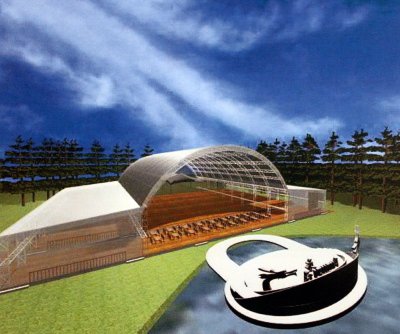 PHUKET: The Laguna Phuket resort complex in Cherng Talay is gearing up for its largest-ever incentives event in April and May, when it will host some 16,000 Amway sales representatives from China.
Phakwiphoo Tanpradit, project manager for Laguna, said the Amway employee seminars will run from April 15 to May 14. They will arrive in staggered batches, with about four to six hundred participants daily.
At the "Governor's meet the Media" conference on January 31, Ms Phakwiphoo explained that Laguna Phuket hotels would accommodate the guests, with four hundred VIPs staying at the Banyan Tree Phuket.
Such is the size of the group that it will require the resources of the entire complex to accommodate them.
"The remaining guests will stay at Dusit Thani Laguna Phuket, Laguna Holiday Club Resort, Best Western Allamanda Laguna Phuket, Angsana Laguna Phuket and Laguna Beach Resort," she said.
Events and activities will include trips to islands in Phang Nga Bay such as Koh Phi Phi or Koh Hei.
Starting April 17, a Chinese-themed dinner for seven to nine hundred diners will be served nightly for the duration of the event.
Amway China representatives will arrive in Phuket from Taiwan mid-month to organize the event, then return on March 10 to set up the party, she said.
Central to the event will be a floating stage set up for entertainers at the gala dinner venue.
Expressing concern, Phuket Vice Governor Sommai Prijasilpa asked Ms Phakwiphoo to give special consideration to water safety issues throughout the event.
"The floating stage will be organized by Amway, but we will have workers help in some of the preparations, "Ms Phakwiphoo told her.
Rough seas are another concern, as the event will be held at the time of year when monsoon conditions typically set in, causing dangerous riptides and other hazards.
In terms of logistics, arrangements are well underway.
"We've already completed a lot of the preparations. At Phuket Airport there will be a priority lane to facilitate the large number of guests arriving, whose buses will have a police escort," she said.
"Arrangements for parking buses at the locations the groups will visit, including Patong, have already been arranged," she said.
"Also there will be small One Tambon One Product sales booths in all host hotels," she added.
The representatives should have some extra pocket money, because growth Amway in China has been growing phenomenally since China revised its law prohibiting direct sales in 2005.
By 2008, China was Amway's single largest market, reporting 28 per cent growth and sales of US$2.5billion.
Bloomberg Businessweek reported in April 2010 that the company had 237 retail shops in China, with 160,000 direct sales agents and US$3 billion in revenue.
— Atchaa Khamlo & S. Fein


Do you need help with your business? Are you searching for a new job? Or an employer looking to hire? Try JobCute today.

Singapore's exports crash in June, the biggest drop in 6 years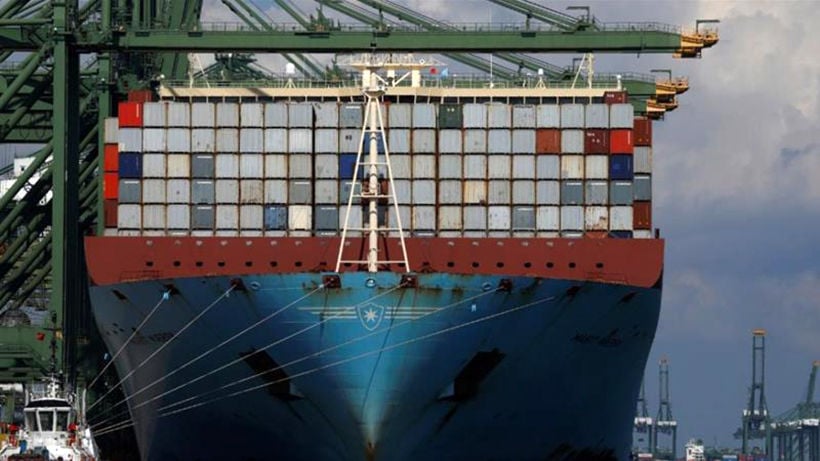 Edited from The Straits Times – Asian News Network
Singapore's exports have crashed by double digits for the fourth straight month. June's figures show shipments in the key electronics sector sinking by 32%. This is the biggest year-on-year drop since shipments sank 33.2 per cent in February 2013.
It is also sharply below analysts' expectations of a 9.6% plunge, according to a consensus of forecasts in a Bloomberg poll.
The dismal export figures and second-quarter growth data raise the prospect of a monetary policy easing for Singapore later this year, according to analysts.
Maybank economists state in a report that, given the current recession risks and softer core inflation, they expect the Monetary Authority of Singapore to ease the appreciation slope of the Singapore dollar in October.
Analysts in the electronic sector warn that, within the chip manufacturing segment, they've already seen many downbeat assessments from chipmakers, equipment makers, cutting their sales forecast for the first time in four years.
An ING economist for Asia, Prakash Sakpal, says that Singapore was not alone in posting poor export performance.
"South Korea and Taiwan are suffering from this as well, although Singapore seems to be hit a bit harder than other economies."
Singapore's exports to its top 10 markets fell in June, except to the US. Leading the decline were falling shipments to Hong Kong, China and Europe.
Phuket's Banyan Tree celebrates 25 year anniversary with new Serenity Villas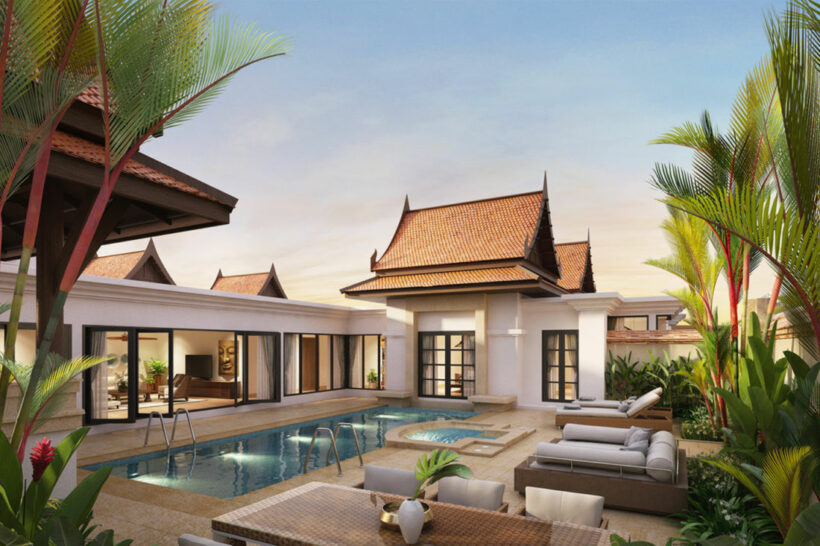 2019 is a year of celebration for Banyan Tree Phuket, with the resort offering two brand new villa categories, as part of its year-long 25th anniversary celebration.
In September this year, the iconic Banyan Tree Phuket, the flagship property for Banyan Tree Hotels & Resorts, will celebrate 25 years as Phuket's premier holiday resort. The festivities will include the release of the new Serenity Pool Villas and Serenity 3 Bedroom Pool Residences.
Also this September there will be a Charity Golf Tournament, a Phuket Inter Hotel Football Charity Tournament, Tree Planting events with a worldwide goal of planting 25,000 new trees, sustainability activities such as Plastic Free Banyan Tree, and a special gala event to honour guests who have visited the property since its beginning.
But the highlight of the festivities will be the new villas: 25 One Bedroom Serenity Pool Villas and 8 Serenity Three Bedroom Pool Residence, which are now open for bookings for stays from November 1, 2019. The new Villas are located on the Golf Course and provide an ample space for guests to relax and unwind in their own private villa. In true Banyan Tree style all villas are complete with their own private pool.
Sriram Kailasam, Area General Manager, has spent 17 years with Banyan Tree properties.
"Our achievements so far have been beyond anything we could have hoped for in the early years of the property. But every award we win, and every smile we see on the face of our valued and loyal guests, is a testament to the hard work and dedication of our entire team. Our launch of the new Serenity Villas and Residences is proof positive that our commitment to innovation and guest satisfaction is brighter than ever."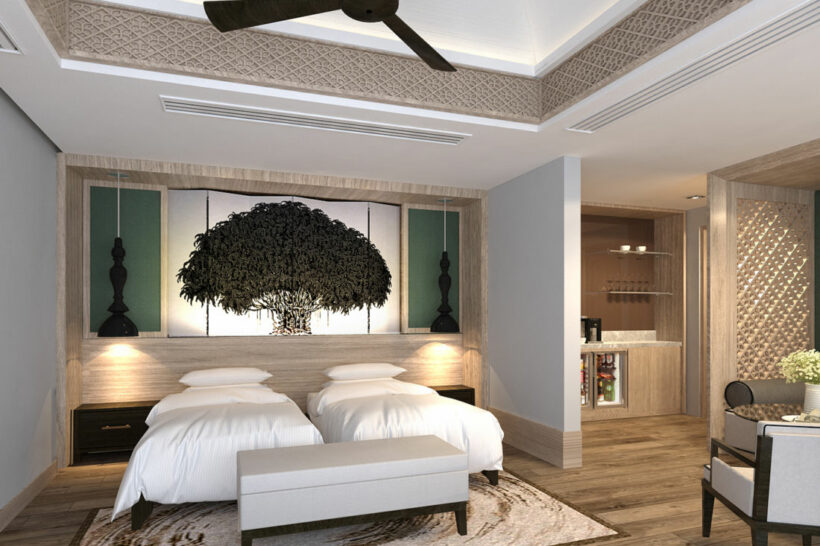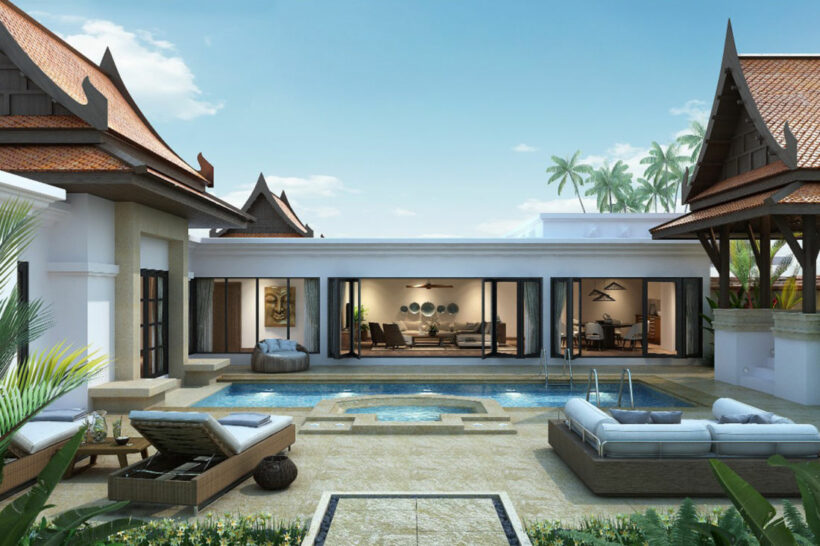 PTT's expansion plans in Myanmar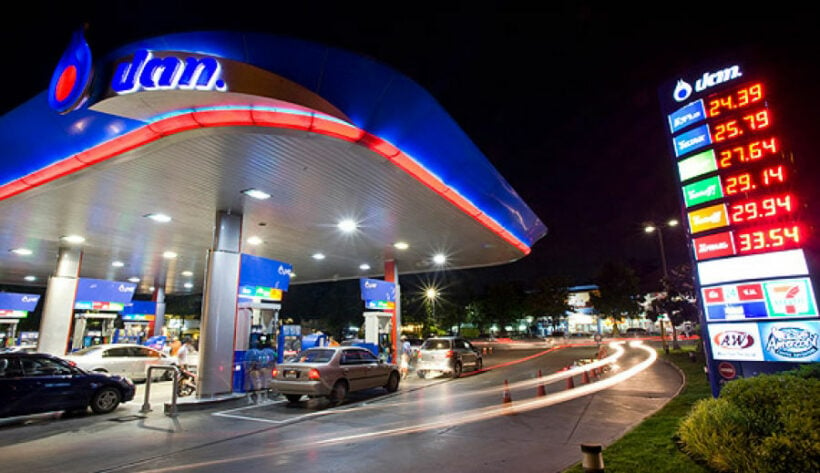 PTT Oil and Retail Business (PTTOR) is poised to invest in the Burmese retail market and the construction of a tank depot for oil and liquefied petroleum gas as well as related facilities in Myanmar. The Thai petro-chemical company's chairman Attapol Rerkpiboon says the first gas station will open in Q4 this year.
It recently signed agreements with the subsidiaries of Kanbawza KBZ Group of Companies, Brighter Energy and Brighter Energy Retail, to invest in the two projects.
The first, in collaboration with Brighter Energy, involves the supply and distribution of petroleum products and the development of an oil tank depot, a port, and a LPG plant. This project is expected to be completed in 2021.
The second project, a joint venture with Brighter Energy Retail Co Ltd, will see the development of gas stations and and expansion of its Cafe Amazon outlets in the country.
"We plan to operate at least 70 gas stations in Myanmar by 2023."
It will also expand the Cafe Amazon chain in Myanmar from 7 to 100 branches by 2023.
Currently, the company has a total of 2,800 Cafe Amazon outlets in Thailand, Myanmar, Cambodia, Laos, Philippines, Japan, Singapore, and Oman.
SOURCE: The Nation