Huge potential for electric car industry in Thailand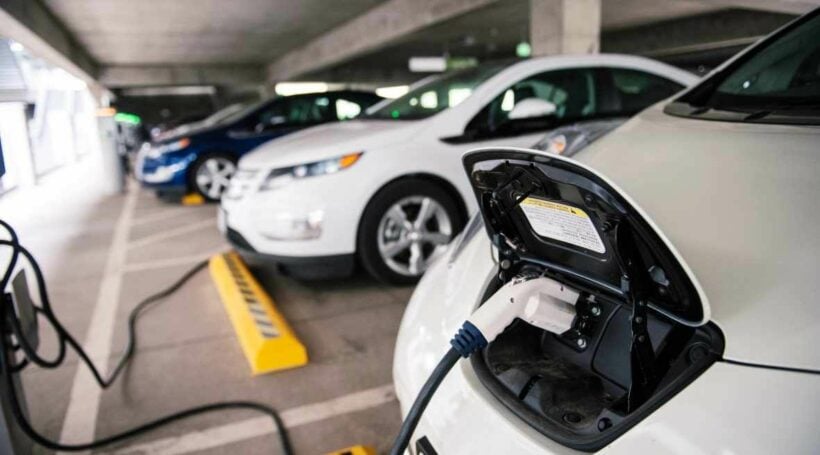 Have you considered getting an electric car yet? What's your impediment? Cost? Selection? Too 'out there' for you at this stage?
Electric cars (EVs) are yet to go mainstream in Thailand as yet. But there is little doubt the popularity of locally built and imported EVs will rise over the next few years. There will be more choice, the cars will become more affordable, travel further on a charge, and there will be more convenient and numerous refuelling stations around the country.
There's certainly now general consensus among international motorists that it's time to move to eco-friendly alternatives as the best long-term solution to vehicle-produced air pollution from fossil fuels. Up to now the costs of the electric alternatives have been high, ownership seen as a 'statement' rather than as 'just a car', and the lack of refuelling stations making owning an electric vehicle more problematic.
It's certainly not about performance anymore with many new electric cars now making their petrol cousins look like grandma's Sunday drive in the old Volvo (with apologies to Volvo drivers of the past. But… really…).
But, so far, Thai motorists haven't embraced EVs. Certainly many are waiting for more availability of infrastructure to support EV, such as recharging stations. The price is still higher than an equivalent petrol or diesel model and the selection has been limited. There's also been a lot of new 'hybrid' models – part electric, part conventional engine – that are confusing the buyers who don't yet have a clear understanding of what an EV is and what a hybrid is, how they work and the various versions offered by car-makers.
Whilst many of the hybrid versions are offered as part of a current model line-up, the full EVs are usually a stand-alone design.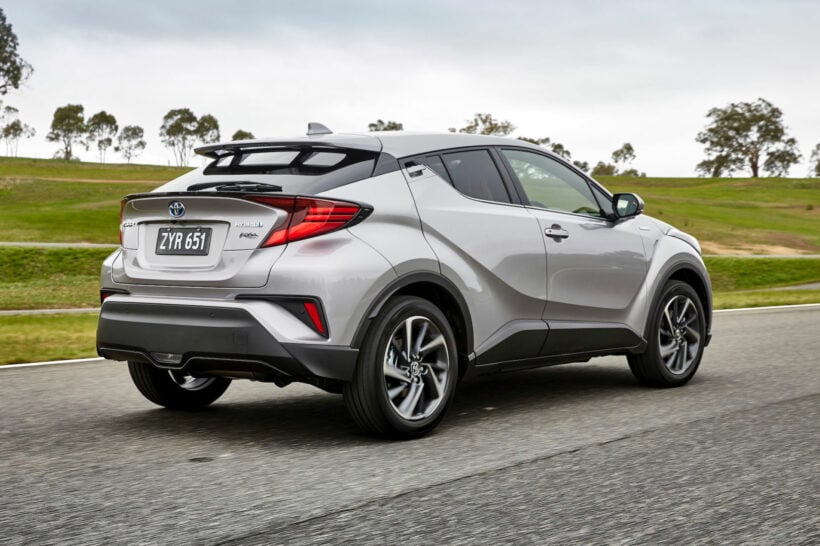 PHOTO: Toyota hybrid C-HS model, built in Thailand
There's also the old perception that they don't have any performance, don't go far between charges, the batteries need replacing every few years and they will be difficult to resell. In all cases there have been huge technical and infrastructure advances making the claims mostly redundant.
A survey last year by Frost & Sullivan suggested that 37% of Asians are currently interested in owning an EV, with those in the Philippines, Thailand and Indonesia having the highest purchasing power and interest in upgrading. The reasons behind their motivation to purchase EVs included the environment, safety, convenience and financial readiness.
Locally, the Thai government has supported the industry by introducing incentives for automakers to turn green and encouraging petrol companies to invest in EV and rechargeable technology. This year there has also been a number of automakers seeking the Thai Board of Investment approval with the incentives to produce EVs in Thailand.
Currently, only around 120,000 passenger EV cars are running on Thai roads, representing only tiny 1.2% of the total passenger cars. The Thai government plans to increase the number of EVs to rise to 1.2 million units by 2036, which would help cut energy consumption by 30% compared to 2010, according to the energy conservation plan.
Over the next ten years Thailand is expected to have 690 recharging stations nationwide, that compares to around 25,000 petrol\gas stations around the Kingdom now. It is also envisaged that some of the petro-chemical companies will take up the bigger challenge and start offering EV charging stations at their current facilities.
In the next five years, industry analysts forecast that the EV market share has a potential to increase to one-fourth, or 240,000 units, of the total car sales nationwide. The eco-hybrid cars and mild-hybrid vehicles are likely to accelerate the transition to full EVs in the early stages.
Kasikorn Research predicts that when the EV production is approaching its full capacity in 2023, at least 260,000 units of EV batteries will be rolled out to serve the demands in Thailand. Also, there is a possibility that EV battery companies will use Thailand as a base for exports.
So Thailand is emerging as a regional base for EV batteries for export to countries such as Japan and ASEAN. Kasikorn Research forecasts that in 2023, Thailand will produce at least 170,000 EV batteries for export.
The production of EVs will also accelerate the opportunity for the producers of power inverters and on-board chargers which are EV parts. Some of international companies have begun investing in Thailand to sell these EV components to other countries too.
The downside is that the makers of conventional combustion engines, cars and vehicles will start to see a drop in demand, an industry that has heavily invested in Thailand in recent decades. Last year the largest export market for Thailand was still cars.
SOURCE: Thai PBS World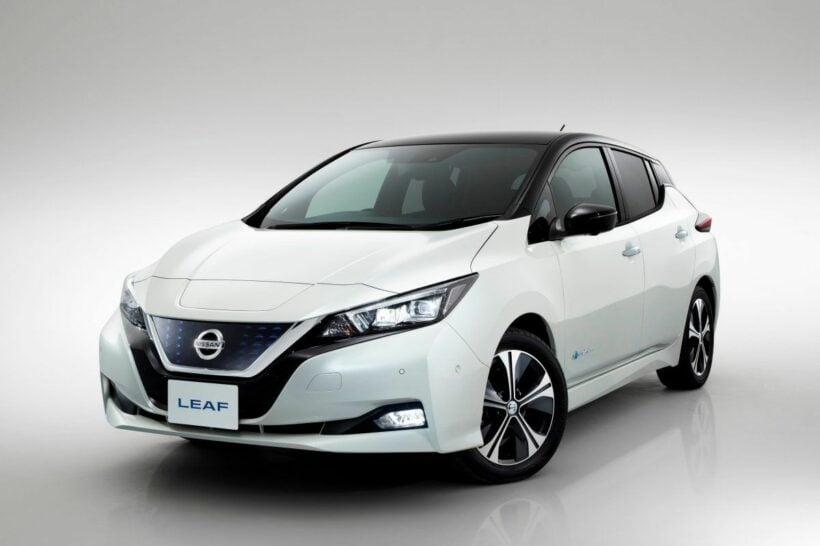 PHOTO: Full EV, the Nissan LEAF
Keep in contact with The Thaiger by following our Facebook page.
Never miss out on future posts by following The Thaiger.
Government is to allow people to use "legal" parts of cannabis in business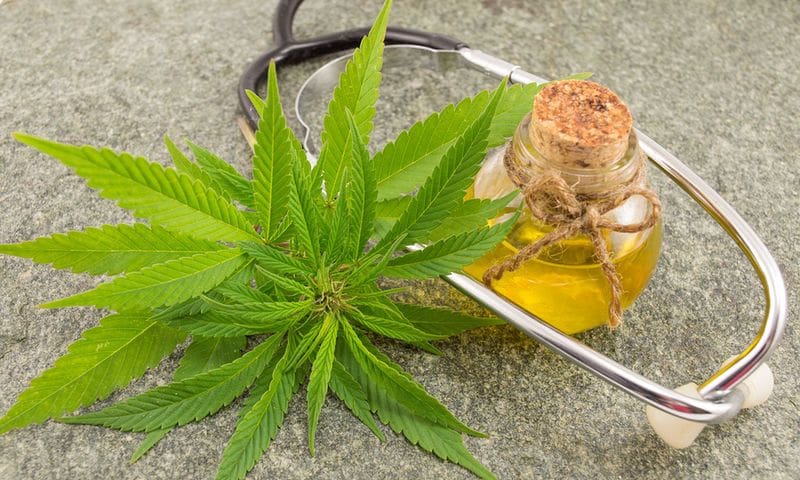 With intentions to promote cannabis as the country's potential new cash crop, the government is preparing guideline to allow people to produce, sell or own cannabis and hemp. The permitted businesses, including textile, pharmaceutical, and cosmetics will be able to register to receive FDA permissions from January 29.
According to the FDA secretary-general, leaves, stalks, stems, roots, flowers, and seeds are not in a list of legal parts as they have high drug content (is there anything left?). Individuals are still not allowed to grow both cannabis and hemp without authorisation. Import and export of hemp must seek permission from the FDA Office as well.
Interested applicants in Bangkok can register at the FDA Office, while those in upcountry can contact the provincial public health offices. Courses and training about how to start a business using marijuana plants will be provided under the collaboration of the Education Ministry and Public Health Ministry.
However, a traditional medicine expert with Chaopraya Abhaiphubejhr Hospital, suggests that 6 groups of people should avoid food and drink with marijuana, including those with liver and kidney problems, heart disease patients, people aged below 25, pregnant women, breastfeeding mothers, and those taking stimulant medications.
SOURCE: Bangkok Post
Keep in contact with The Thaiger by following our Facebook page.
Never miss out on future posts by following The Thaiger.
Myanmar cancels Thai investment in the Dawei Special Economic Zone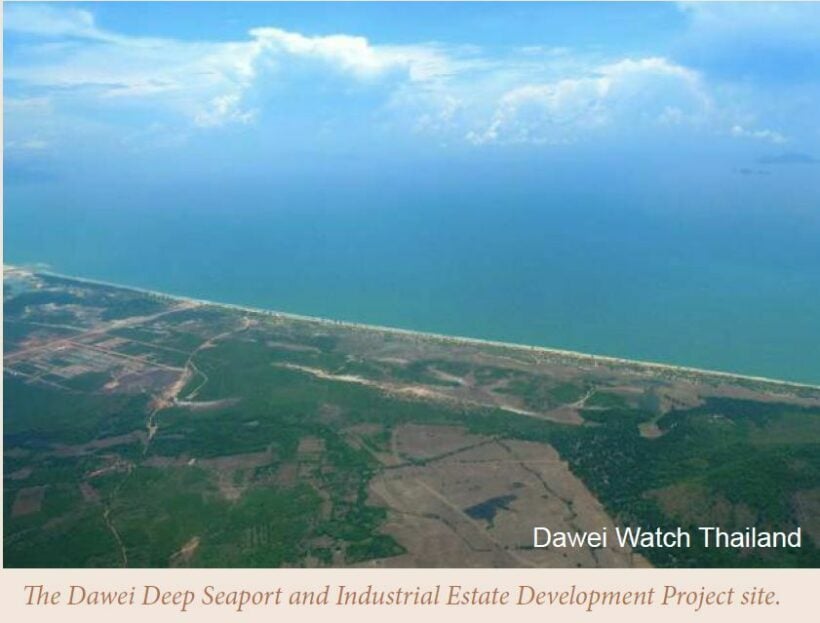 The Dawei Special Economic Zone Management Committee has announced the cancellation on the deep seaport project contract with Italian-Thai Development (ITD), one of Thailand's leading industrial firms, by saying that they "lost confidence" in the company after long, controversial issues.
The Dawei Special Economic Zone Management Committee said that the Thai company has caused them "repeated delays, continuing breaches of financial obligations under the contracts and the concessionaires' failure to confirm their financial capacity to proceed with development".
They say they will look for new development partners to continue the projects. Currently, there are still no comments from ITD.
The Dawei Special Economic Zone is Myanmar's initiative to encourage international investments into the country, but the project has been delayed because of funding problems and local opposition.
SOURCE: Thai PBS World
Keep in contact with The Thaiger by following our Facebook page.
Never miss out on future posts by following The Thaiger.
Future of Thai department stores is being redefined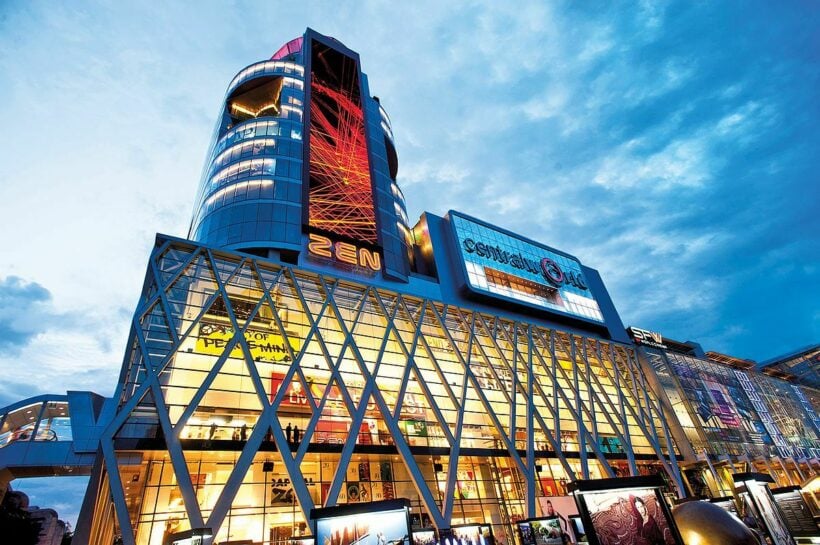 While department stores have been a familiar destination for Thai people for many decades, CBRE, an international property consultant, is witnessing a decline in popularity and stunted growth, particularly in 2020 when Covid-19 adversely impacted the sector. CBRE believes that to adapt to e-commerce disruption and the changing consumer behaviour, department stores in 2021 (and beyond) will have to fine-tune their business model in terms of customer shopping experience, inventive activities and value-added programmes to continue their status as the second home for Thai shoppers.
Jariya Thumtrongkitkul, Head of Advisory and Transaction Services – Retail, CBRE Thailand explained… "While department stores offer shoppers convenience, saving them time with many varieties of goods grouped in different departments and allowing the shoppers to find and compare products and choose what they want, the traditional department store model does not fit the needs, lifestyle and behaviour of its shoppers anymore, especially the new generations."
According to CBRE Research, the total retail supply in Bangkok as of Q4 2020 increased to 7.8 million square metres, a 1.16% increase year-on-year. Out of this, only approximately 3% was reported within the department store format. The department store market in Thailand is mainly dominated by two domestic retail giants, with Central Group and The Mall Group holding the largest market shares. They do not only concentrate in Bangkok, but have also opened department stores in many major cities throughout the country which allowed them to build bigger networks and grow their customer base.
In the past few decades, Japanese investors had also shown interest in entering the Thai market and offered local features that are well-known in Japanese department stores: simplicity, premium quality and services. However, with strong competition many Japanese department store operators have ceased their expansion plans. Some have exited the country due to the fierce competition against the local players, their performance in Thailand and the shrinking Japanese department store business, especially in overseas countries.
"The department store concept as a one stop shopping place is still in demand for certain groups of customers. However, with the e-commerce disruption and changing consumer behaviour, department store operators need to adapt their models, offerings and value-added services to their customers to cope with the challenging economic and market conditions."
Adaptability of department stores can be highlighted into 3 main parts: customer shopping experience, inventive sales and marketing activities, and value-added programmes. While more and more younger generations prefer to shop online to save time and money, the brick-and-mortar store is still believed to be the second home for Thai shoppers. Department stores should be more agile in the era of e-commerce and adopt some technological innovations such as in-store automation and mobile payment solutions to reach the younger crowds.
Design is another aspect that plays an important part in customer shopping experience. Department stores can be more creative in remodelling traditional department store space into some ingenious and interactive space with a great design and right product portfolio mix for their customers.
The Mall Group, for example, has launched its first "Lifestore" concept at The Mall Ngamwongwan at the end of 2020 by redesigning and renovating its traditional department store space to enhance customer shopping experience and enjoyment.
The second part to be considered for the adaptability comprises inventive activities related to sales and marketing. The prices of products being sold in a department store are normally set high to cover the higher establishment and operating costs by operators, narrowing their target to only upper- to high-income customers.
Brand offerings may also no longer meet fast-changing customer needs since today's shoppers have more choices in buying products online, not to mention the declining footfall due to the growth of e-commerce. CBRE Research has seen domestic players pushing hard to drive sales growth via numerous promotions, marketing campaigns and activities and collaboration with credit card companies during seasonal sales.
The third part consists of value-added programmes such as personal shopper, customer loyalty programme, on-demand solution and service personalisation, which have become a new trend as customers, including the aging population, are now more sophisticated and demanding.
The retail landscape has changed drastically in the past few years from various factors like technological advancement, consumer behaviour and preference as well as Covid-19. Cookie-cutter strategy will be a thing of the past, especially for department stores where the format and offerings have remained the same for decades.
Keep in contact with The Thaiger by following our Facebook page.
Never miss out on future posts by following The Thaiger.