Habitat Group launch Walden Sukhumvit 39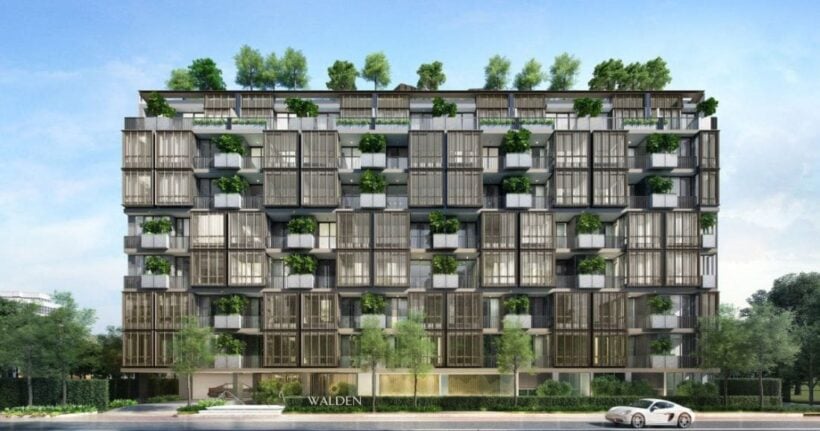 ADVERTISEMENT
Following the success of Walden Asoke launched in March this year, and now 90% sold, the Habitat Group is launching its second city centre luxury low rise condominium under the Walden brand – Walden Sukhumvit 39.
Developed under the concept of "Low Rise, High Living", the 950 million baht development embraces nature in its design. With end-users and investors in mind, Walden Sukhumvit 39 is located in the most expensive rental area of Bangkok, Sukhumvit, where rates reach 1,000 baht per sqm/ month, and yields for Walden Sukhumvit 39 owners are expected to reach 5% per year.
"High-end condominiums continue to grow in popularity attracting both Thai and international buyers, as well as investors. With Grade A locations scarce, especially along Sukhumvit Road and the BTS route, land prices are at a premium, which in turn has meant prices for condominiums in Sukhumvit 39 have grow exponentially over the past five years (2014-2018), from 160,000 baht/ sqm to 275,000 baht/ sqm," said Mr. Chanin Vanijwongse, Chief Executive Officer of Habitat Group
Sukhumvit is a popular residential area with condominiums commanding high rents and occupancy, Sukhumvit 39 itself a popular Japanese community home to 100,000 families and approximately 250,000 people.
Identifying an opportunity to create a unique, luxury low rise condominium in the heart of Bangkok, Habitat Group launch Walden Sukhumvit 39 on 0-3-22 rai of land in soi Sukhumvit 39. An eight floor condominium with a total of 116 units comprising One Bedroom (95 units) from 34.56 – 45.77 sqm, Two Bedroom (14 units) ranging from 53.25 – 59.44 sqm, and Loft Garden (7 units) which are two-storey two bedroom configurations covering 60.53 sqm, construction will start Q2 2019 and is expected to be complete and with units ready-to-move-in, in Q2 2021. Prices start from 5.9 million baht.

"Sukhumvit is a high potential location. It is not only a good location for living but it's also an important business centre that's surround by facilities including five-star hotels, office buildings, shopping malls, tourist destinations, hospitals, schools and universities. Located in Phrom Phong area of Bangkok, close to the Phrom Phong BTS station, Emquartier and Emporium malls, and Samitivej Hospital, Walden Sukhumvit 39 offers privacy and convenience in the heart of Bangkok," added Mr. Chanin.
Walden Sukhumvit 39's target market is 70% investor and 30% owner-user. Monthly rental rates are expected to be 30,000-60,000 baht per month, depending on unit size, with an average yield of 5% per year, compared to condominiums in the inner Sukhumvit area which average yields of approximately 3% per year.
Highlights of the development include a luxurious design, privacy and natural surrounds. Extensive green trees onsite will provide shade and cool for both the outdoor facilities and indoor areas, while each unit has a spacious, airy design with room functionality that can be adjusted to owners' lifestyles.
The expansive rooftop facilities include separate adult and children swimming pools, jacuzzi and Onzen, as well as a sky terrace and communal spaces for family activities, a BBQ corner, and a playground, giving Walden Sukhumvit 39 a resort feel in the city. Water features, lobby and fitness center round out the facilities.
Complementing the natural feel and lush landscaping of Walden Sukhumvit 39 is technology and innovation. Automated Parking provides a convenient parking solution for car-owners while "Walden Privilege" allows residents to shop and order home delivery, take-away food, pay bills and manage house cleaning on a tablet.
"We are confident that Walden Sukhumvit 39 will be well received by customers due to its location and high investment potential that will deliver strong rental returns and long term asset gain. There is high demand from Thai and expatriates looking to reside in the area, especially Japanese and Chinese, as well as investors – these are our main target group. Our hospitality arm, Habitat Hospitality, will manage the properties and facilitate rent for owners, ensuring yields are high, and we expect investors to profit from Walden Sukhumvit 39 with a 3-5% capital gain yearly," concluded Mr. Chanin.
Habitat Group will host two exclusive booking days on 22 and 23 September where interested buyers can visit the show unit at Habitat Group's Sales Gallery. For more information, visit www.habitatgroup.co.th or call 02-168-8266.



Find more property for sale and rent across Thailand at Thaiger Property, powered by FazWaz. You can even list your property for free.

Do you need help with your business? Are you searching for a new job? Or an employer looking to hire? Try JobCute today.

Read more headlines, reports & breaking news in Bangkok. Or catch up on your Thailand news.
Bangkok home prices among the cheapest in the Key Global Cities report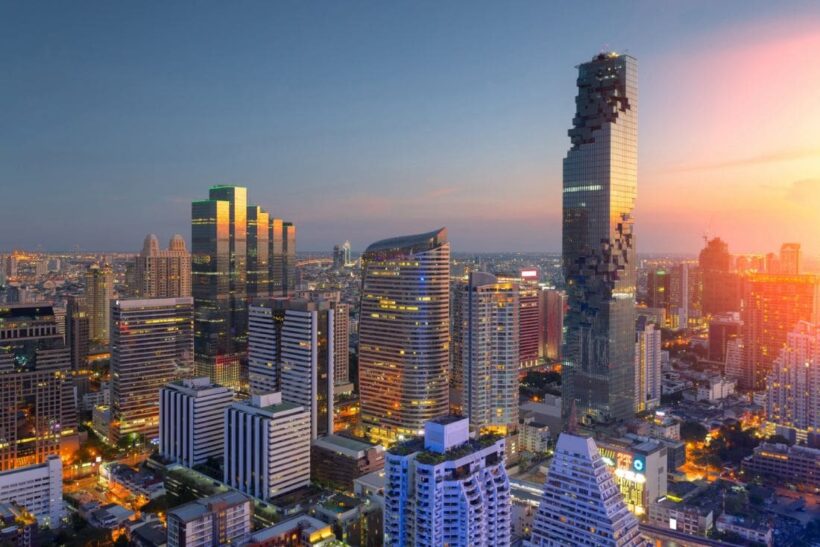 Hong Kong maintains its position as the world's most expensive residential city, while Bangkok ranks at #33 out of 35 global cities surveyed.
In the fifth annual Global Living Report, CBRE profiles the property markets across 35 key global cities. The results highlight that investments in urban areas such as transport infrastructure, connectivity, retail, cultural centres and housing are key drivers of economic growth.
"In the fifth edition of the 'Global Living' report, we have expanded the number of cities we examine from 29 to 35. They include the most exciting cities in the world, from emerging technology-driven powerhouses like Shenzhen and Bangkok through more traditional capital cities such as Rome and Lisbon, to rapidly evolving modern urban centres like Dubai and Johannesburg," according to Jennet Siebrits, Head of Residential Research at CBRE UK.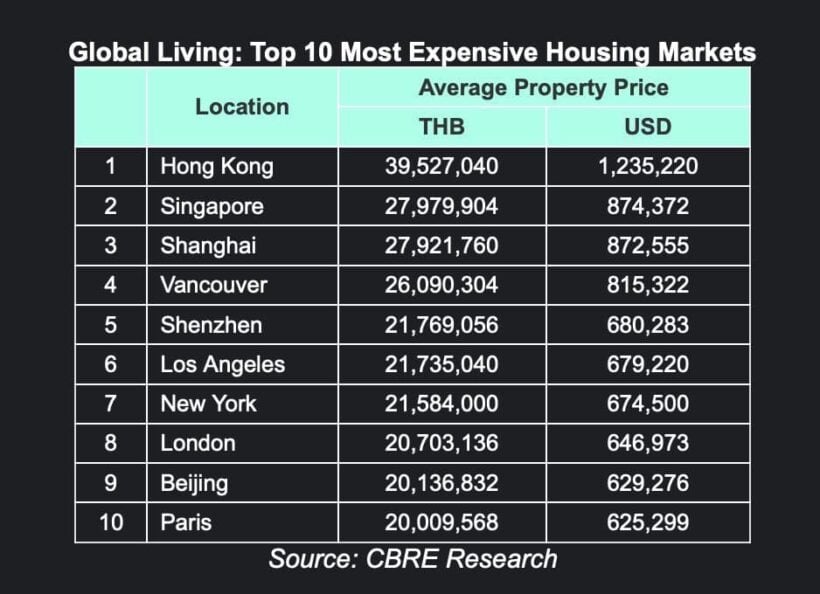 The top three most expensive places to buy a residential property are all in Asia. Hong Kong remains the city with the highest value residential real estate, with an average property costing 39.52 million baht (USD 1.235 million), Singapore in second place, averaging 27.97 million baht (USD 874,372), and Shanghai third at 27.92 million baht (USD 872,555).
Bangkok stands at #33 position with an average residential property price of 3.4 million baht (USD 106,383), followed by Ho Chi Min City at 3.29 million baht (USD 103,057) and Istanbul at the bottom with average prices of 3.11 million baht (USD 97,396) amongst the 35 surveyed world cities.
The biggest year-on-year growth was experienced in double-digits by Barcelona (16.9%), Dublin (11.6%), Shanghai (11.2%) and Madrid (10.2%). London remains one of the top ten performing global cities, with the average property price of 20.7 million baht (USD 646,973) although growth was down by 1.1%.
You can read the full report HERE.
Find the largest list of Bangkok city properties for sale HERE.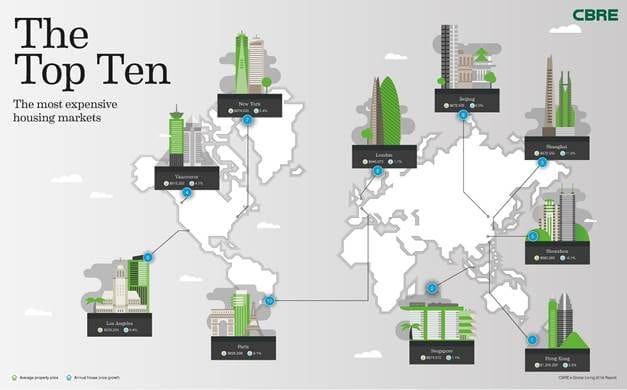 Freak storm batters Don Mueang Airport, Bangkok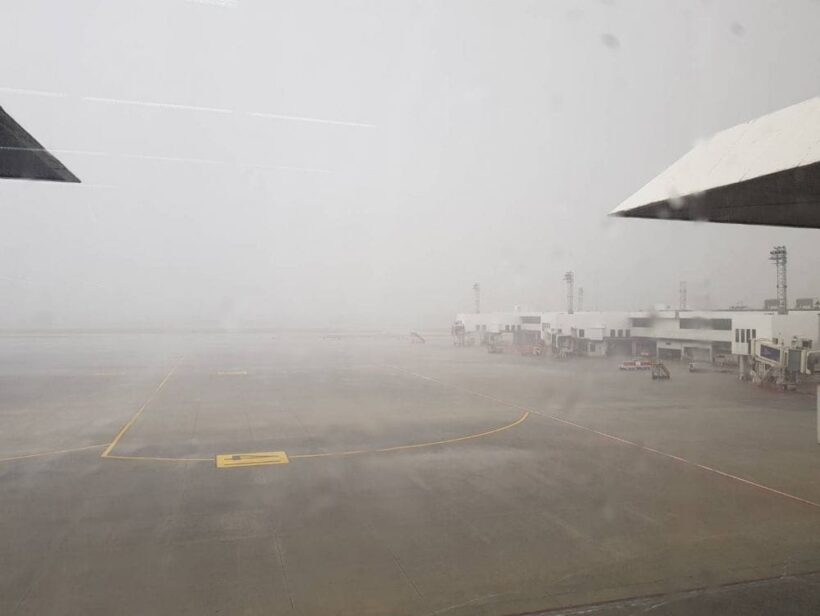 A random summer storm has struck Bangkok's Don Mueang Airport this afternoon. The freak storm affected more than 18 flights and stranded 3,000 passengers whilst the storm battered the area north of the main city.
At least one flight was re-directed to the nearby Suvarnabhumi Airport and another to U-Tapao Airport.
Strong winds caused a Lion Air mobile airstair to hit a Nok Air aircraft parked nearby, after which all 176 passengers on board the Nok Air flight had to disembark and board another aircraft. Their flight was delayed up to 90 minutes.
The storm disrupted flights in and out of Don Mueang Airport between 2pm and 4pm.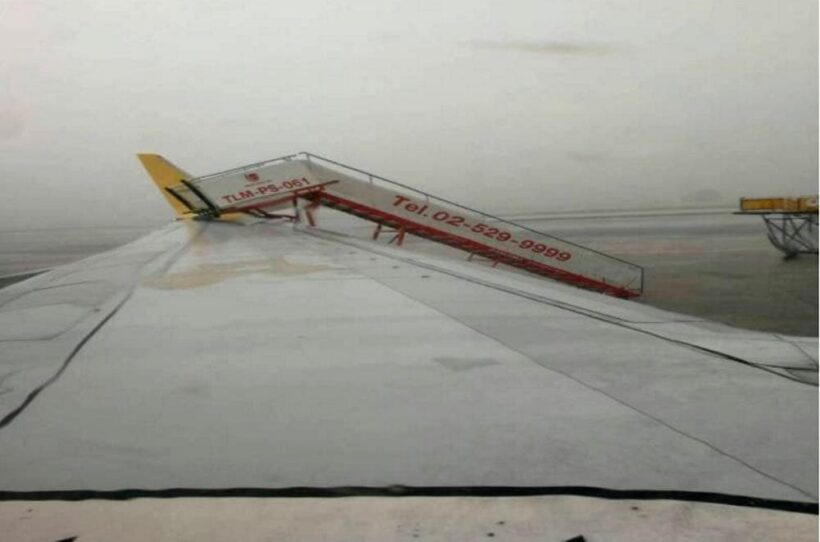 A mobile stairwell was more mobile than it was meant to be during the storm
The Aeronautical Radio of Thailand reported that the storm passed at about 3.15pm and normal services at the airport resumed soon after.
During the storm dozens of planes were parked waiting for a take off slot, while dozens others circled in the city's vicinity waiting for the opportunity to land.
Pathum Thani was also hit by winds, so severe that they blew off a section of the Western University's concrete wall. The falling debris seriously damaged four cars and two motorcycles owned by university staff and lecturers, though nobody was injured.
The Meteorological Department has forecast summer and electrical storms in the North, Northeast, East and Central regions, including Bangkok tomorrow and into the early part of the weekend.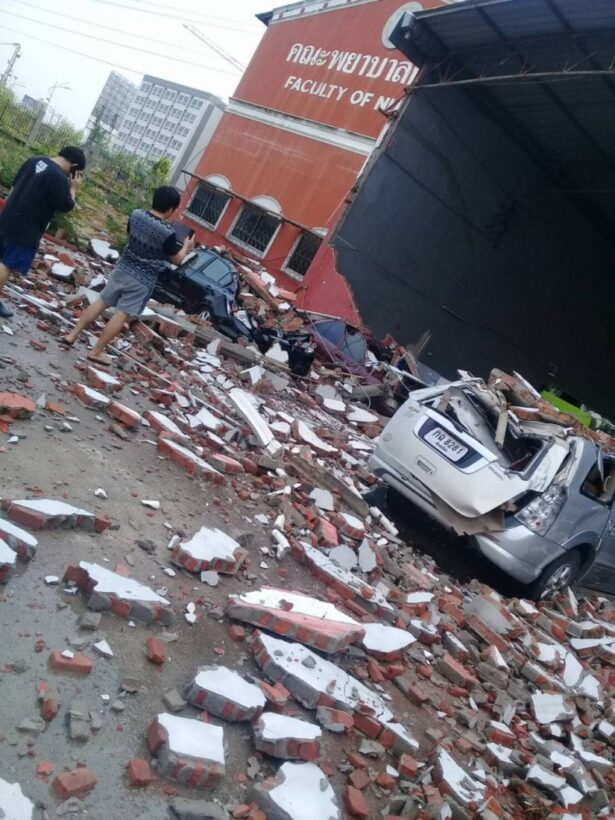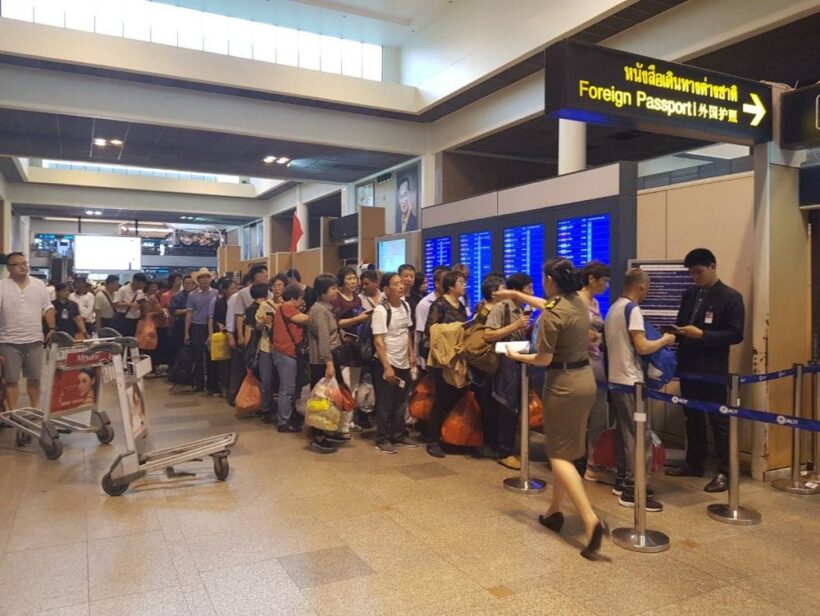 SOURCE: The Nation
UPDATE: Armed Mercedes snake man to be charged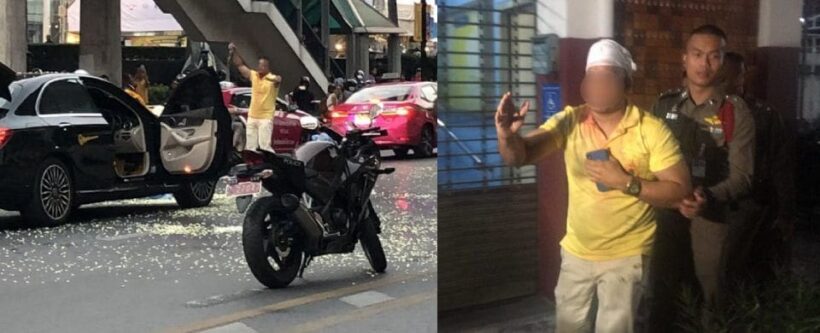 No previous mental medical health problems have been identified for the man who released snakes on the road outside Central World in Bangkok yesterday.
The incident caused bedlam and stopped traffic outside Central World. A man, armed with a large knife, stopped his new black Mercedes right in the middle of the road. He then got out, posted some signs around the car and started releasing snakes out of a blue bag onto the road in front of the bewildered passersby.
Read more about last night's bizarre display HERE.
Metropolitan Police revealed at a press conference that the man was 42 year old 'Kanetpitsanuthep' or Kanthapong Jakkrapopmahadaecha. He told police that he was worshipping as part of his beliefs in the Buddhism and Hindu religions. He says he received power from the sun (solar powered snake release). The man released two cobras during his impromptu demonstration yesterday.
The man had a mental health check this morning. If police determine that he doesn't have any mental health issues, he will face charges of releasing garbage in a public area, carrying a knife in public without reason and blocking traffic. Releasing the two cobras didn't appear to attract any particular conviction.
Kanetpitsanuthep told police that he was nervous as his mother has just passed away last year and that his sister had suffered from cancer.