Habitat Group launch Walden Sukhumvit 39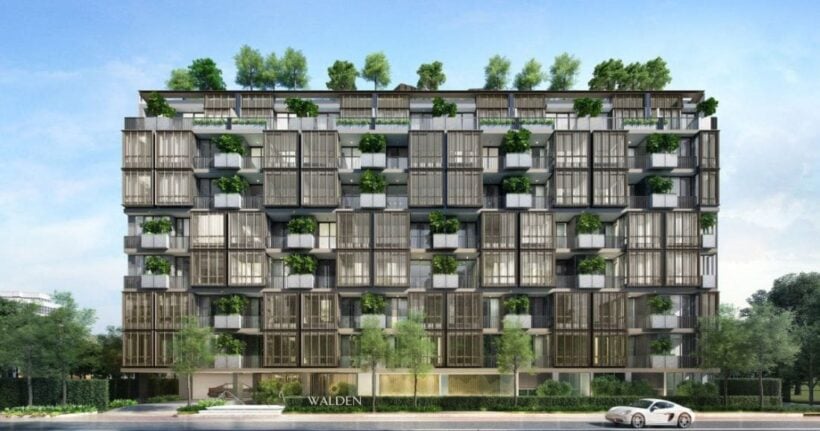 ADVERTISEMENT
Following the success of Walden Asoke launched in March this year, and now 90% sold, the Habitat Group is launching its second city centre luxury low rise condominium under the Walden brand – Walden Sukhumvit 39.
Developed under the concept of "Low Rise, High Living", the 950 million baht development embraces nature in its design. With end-users and investors in mind, Walden Sukhumvit 39 is located in the most expensive rental area of Bangkok, Sukhumvit, where rates reach 1,000 baht per sqm/ month, and yields for Walden Sukhumvit 39 owners are expected to reach 5% per year.
"High-end condominiums continue to grow in popularity attracting both Thai and international buyers, as well as investors. With Grade A locations scarce, especially along Sukhumvit Road and the BTS route, land prices are at a premium, which in turn has meant prices for condominiums in Sukhumvit 39 have grow exponentially over the past five years (2014-2018), from 160,000 baht/ sqm to 275,000 baht/ sqm," said Mr. Chanin Vanijwongse, Chief Executive Officer of Habitat Group
Sukhumvit is a popular residential area with condominiums commanding high rents and occupancy, Sukhumvit 39 itself a popular Japanese community home to 100,000 families and approximately 250,000 people.
Identifying an opportunity to create a unique, luxury low rise condominium in the heart of Bangkok, Habitat Group launch Walden Sukhumvit 39 on 0-3-22 rai of land in soi Sukhumvit 39. An eight floor condominium with a total of 116 units comprising One Bedroom (95 units) from 34.56 – 45.77 sqm, Two Bedroom (14 units) ranging from 53.25 – 59.44 sqm, and Loft Garden (7 units) which are two-storey two bedroom configurations covering 60.53 sqm, construction will start Q2 2019 and is expected to be complete and with units ready-to-move-in, in Q2 2021. Prices start from 5.9 million baht.

"Sukhumvit is a high potential location. It is not only a good location for living but it's also an important business centre that's surround by facilities including five-star hotels, office buildings, shopping malls, tourist destinations, hospitals, schools and universities. Located in Phrom Phong area of Bangkok, close to the Phrom Phong BTS station, Emquartier and Emporium malls, and Samitivej Hospital, Walden Sukhumvit 39 offers privacy and convenience in the heart of Bangkok," added Mr. Chanin.
Walden Sukhumvit 39's target market is 70% investor and 30% owner-user. Monthly rental rates are expected to be 30,000-60,000 baht per month, depending on unit size, with an average yield of 5% per year, compared to condominiums in the inner Sukhumvit area which average yields of approximately 3% per year.
Highlights of the development include a luxurious design, privacy and natural surrounds. Extensive green trees onsite will provide shade and cool for both the outdoor facilities and indoor areas, while each unit has a spacious, airy design with room functionality that can be adjusted to owners' lifestyles.
The expansive rooftop facilities include separate adult and children swimming pools, jacuzzi and Onzen, as well as a sky terrace and communal spaces for family activities, a BBQ corner, and a playground, giving Walden Sukhumvit 39 a resort feel in the city. Water features, lobby and fitness center round out the facilities.
Complementing the natural feel and lush landscaping of Walden Sukhumvit 39 is technology and innovation. Automated Parking provides a convenient parking solution for car-owners while "Walden Privilege" allows residents to shop and order home delivery, take-away food, pay bills and manage house cleaning on a tablet.
"We are confident that Walden Sukhumvit 39 will be well received by customers due to its location and high investment potential that will deliver strong rental returns and long term asset gain. There is high demand from Thai and expatriates looking to reside in the area, especially Japanese and Chinese, as well as investors – these are our main target group. Our hospitality arm, Habitat Hospitality, will manage the properties and facilitate rent for owners, ensuring yields are high, and we expect investors to profit from Walden Sukhumvit 39 with a 3-5% capital gain yearly," concluded Mr. Chanin.
Habitat Group will host two exclusive booking days on 22 and 23 September where interested buyers can visit the show unit at Habitat Group's Sales Gallery. For more information, visit www.habitatgroup.co.th or call 02-168-8266.

Find more property for sale and rent across Thailand at Thaiger Property, powered by FazWaz. You can even list your property for free.

Man arrested for alleged attempted rape of nine year old girl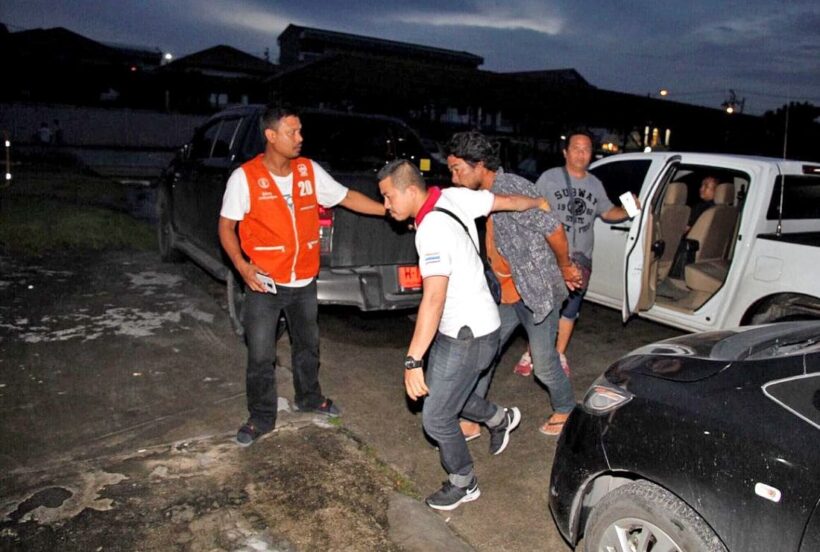 by Kornkamon Aksorndech and Supachai Phetchthewee

Police have arrested a motorcycle taxi driver for allegedly luring a nine year old girl into a Bangkok temple toilet yesterday in an attempt to rape her.

The alleged incident took place at 5pm at the Wat Yoo Dee Bumrungtham (Wat Or Ngern) toilet in the Saimai district.

The alleged assault was stopped when the girl screamed for help and a monk, armed with a metal bar, managed to rescue the young girl as her attacker fled.

Based on the description they gave, police questioned the accused man who had been previously arrested for marijuana possession. He gave his name as Ae, although he carried no ID.

Ae, aged in his 40s, reportedly told police that the girl hailed his motorcycle taxi to go to her mother's house in Sukha Pibal 5 area and on the way he made a stop to use the toilet.

He allegedly told the girl to go into the toilet and then ...
Woman faints and falls, hitting Bangkok BTS train this morning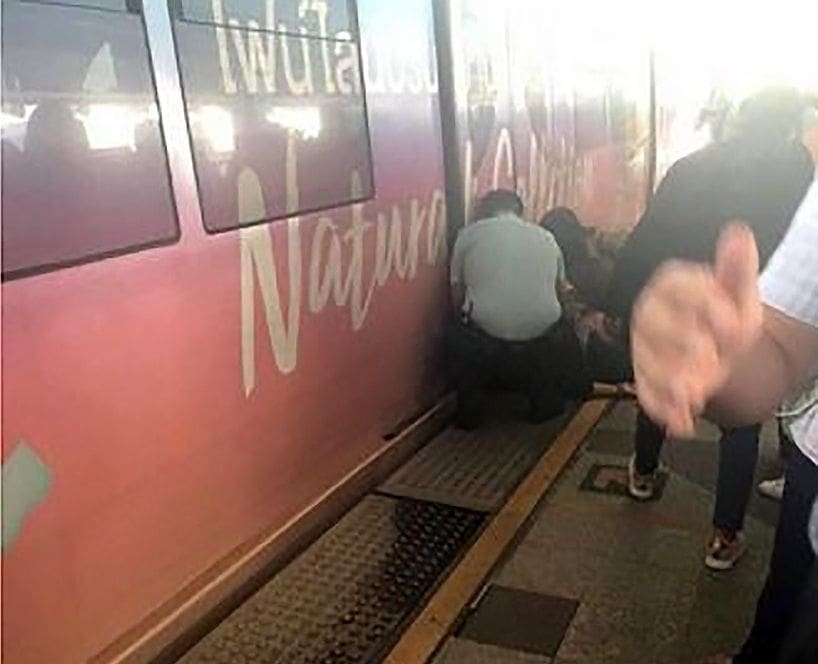 A woman in Bangkok has fainted, briefly disrupting services at the Morchit BTS station in the capital.
The Nation reports that a woman fainted as a the skytrain service was approaching the Morchit station this morning, falling over and hitting the train as it came into the station, causing services to be temporarily disrupted.
According to the Facebook page "What's happening to BTS today", which monitors the BTS service, the incident took place at 8:35 am.
The page says the woman hit the train as she fell but did not fall onto the tracks.
But Dr Anat Arbhabhirama, the chai...
67 year old and grand-daughter murdered in Samut Prakan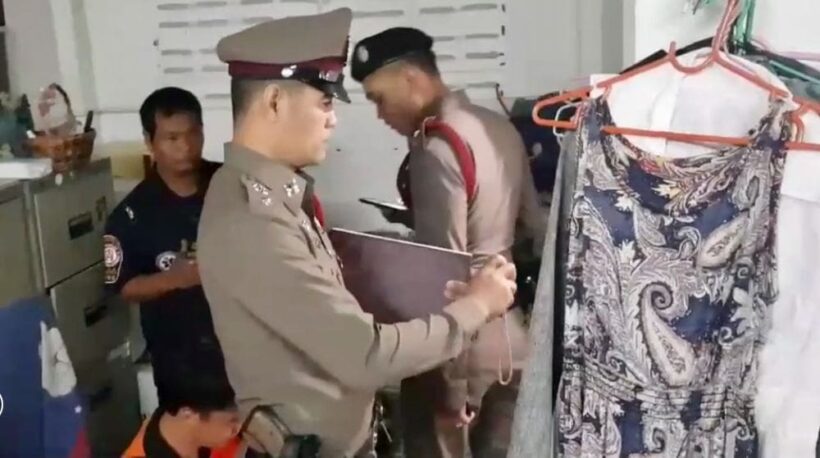 Police are looking for a Lao welder after a burglary at a private residence in Samut Prakan, south-east of Bangkok, ended in a double homicide.
Officers were summoned by neighbours at 7.30am this morning to a house on Soi Phetch Heung 23 in Tambon Bang Yor, Phra Pradaeng district. They found the bodies of homeowner 67 year old Mali Imsawat in the bathroom and her granddaughter, 12 year old Issaya Perkcheuy, in a bedroom.
The Nation is reporting that both had their throats slit, as did another granddaughter, 9 year old Aparat,  but she was alive and rushed to hospital.


The house had been ransacked and there were signs of a struggle. Valuables including a gold necklace and cash were missing. A bloodstained kitchen knife was placed next to the kitchen sink.

A neighbour told police he'd heard loud arguing from the house at 6am and then saw a bloodied Lao man he knew hurrying from the house.

He called...