Habitat Group launch Walden Sukhumvit 39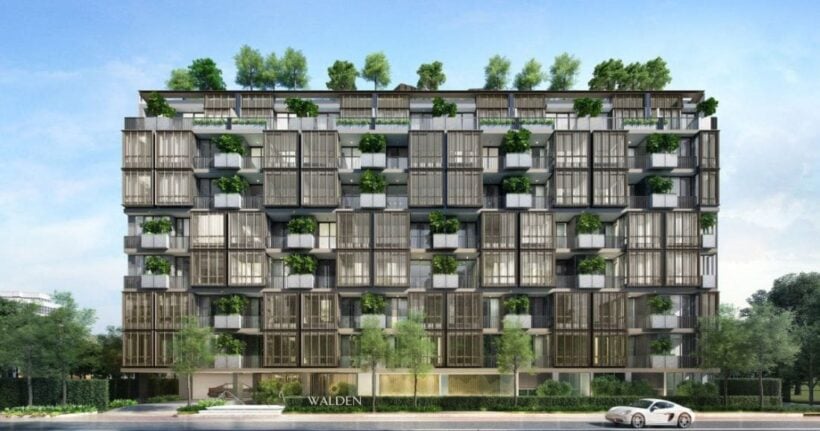 ADVERTISEMENT
Following the success of Walden Asoke launched in March this year, and now 90% sold, the Habitat Group is launching its second city centre luxury low rise condominium under the Walden brand – Walden Sukhumvit 39.
Developed under the concept of "Low Rise, High Living", the 950 million baht development embraces nature in its design. With end-users and investors in mind, Walden Sukhumvit 39 is located in the most expensive rental area of Bangkok, Sukhumvit, where rates reach 1,000 baht per sqm/ month, and yields for Walden Sukhumvit 39 owners are expected to reach 5% per year.
"High-end condominiums continue to grow in popularity attracting both Thai and international buyers, as well as investors. With Grade A locations scarce, especially along Sukhumvit Road and the BTS route, land prices are at a premium, which in turn has meant prices for condominiums in Sukhumvit 39 have grow exponentially over the past five years (2014-2018), from 160,000 baht/ sqm to 275,000 baht/ sqm," said Mr. Chanin Vanijwongse, Chief Executive Officer of Habitat Group
Sukhumvit is a popular residential area with condominiums commanding high rents and occupancy, Sukhumvit 39 itself a popular Japanese community home to 100,000 families and approximately 250,000 people.
Identifying an opportunity to create a unique, luxury low rise condominium in the heart of Bangkok, Habitat Group launch Walden Sukhumvit 39 on 0-3-22 rai of land in soi Sukhumvit 39. An eight floor condominium with a total of 116 units comprising One Bedroom (95 units) from 34.56 – 45.77 sqm, Two Bedroom (14 units) ranging from 53.25 – 59.44 sqm, and Loft Garden (7 units) which are two-storey two bedroom configurations covering 60.53 sqm, construction will start Q2 2019 and is expected to be complete and with units ready-to-move-in, in Q2 2021. Prices start from 5.9 million baht.

"Sukhumvit is a high potential location. It is not only a good location for living but it's also an important business centre that's surround by facilities including five-star hotels, office buildings, shopping malls, tourist destinations, hospitals, schools and universities. Located in Phrom Phong area of Bangkok, close to the Phrom Phong BTS station, Emquartier and Emporium malls, and Samitivej Hospital, Walden Sukhumvit 39 offers privacy and convenience in the heart of Bangkok," added Mr. Chanin.
Walden Sukhumvit 39's target market is 70% investor and 30% owner-user. Monthly rental rates are expected to be 30,000-60,000 baht per month, depending on unit size, with an average yield of 5% per year, compared to condominiums in the inner Sukhumvit area which average yields of approximately 3% per year.
Highlights of the development include a luxurious design, privacy and natural surrounds. Extensive green trees onsite will provide shade and cool for both the outdoor facilities and indoor areas, while each unit has a spacious, airy design with room functionality that can be adjusted to owners' lifestyles.
The expansive rooftop facilities include separate adult and children swimming pools, jacuzzi and Onzen, as well as a sky terrace and communal spaces for family activities, a BBQ corner, and a playground, giving Walden Sukhumvit 39 a resort feel in the city. Water features, lobby and fitness center round out the facilities.
Complementing the natural feel and lush landscaping of Walden Sukhumvit 39 is technology and innovation. Automated Parking provides a convenient parking solution for car-owners while "Walden Privilege" allows residents to shop and order home delivery, take-away food, pay bills and manage house cleaning on a tablet.
"We are confident that Walden Sukhumvit 39 will be well received by customers due to its location and high investment potential that will deliver strong rental returns and long term asset gain. There is high demand from Thai and expatriates looking to reside in the area, especially Japanese and Chinese, as well as investors – these are our main target group. Our hospitality arm, Habitat Hospitality, will manage the properties and facilitate rent for owners, ensuring yields are high, and we expect investors to profit from Walden Sukhumvit 39 with a 3-5% capital gain yearly," concluded Mr. Chanin.
Habitat Group will host two exclusive booking days on 22 and 23 September where interested buyers can visit the show unit at Habitat Group's Sales Gallery. For more information, visit www.habitatgroup.co.th or call 02-168-8266.


Find more property for sale and rent across Thailand at Thaiger Property, powered by FazWaz. You can even list your property for free.

Public hearings now on for Thais to discuss the new same-sex marriage bill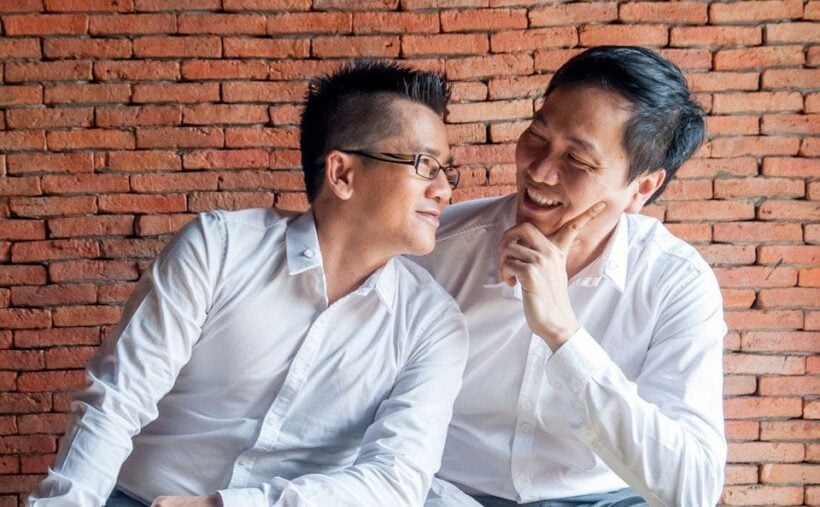 PHOTO: BK Magazine
The Thai Justice Ministry has kicked off public hearings on the proposed same-sex marriage bill that is scheduled to be submitted to the cabinet this month. So far the online survey has had no direct objections.
The public hearings were officially opened to at the Miracle Grand Convention Hotel today in Bangkok. The Justice Vice Minister Pongsatorn Sajjacholapan was there to sanction the hearings and give them the credibility of the Cabinet and the government as they start, first in Bangkok and then around the regions.
He says the Bill will legalise the unions of gays, lesbians, transgender and bisexual citizens.
A law lecturer from Chulalongkorn University, Vitit Muntabhoen, says in the Bangkok Post, that around 30 countries around the world have now legislated for same-sex marriages with other countries having 'bridge' legislation or other legal recognition of GLBTI relationships, including civil unions.
As well as the current Bangkok hearing, the Rights and Liberties Protection Department are poised to hold additional hearings in Chiang Mai, Ayutthaya, Songkhla and Khon Kaen.
The Bill is then due to be submitted, along with findings from the online survey and public hearings, to the Thai cabinet before the end of November. Notably, the proposed Bill does not include issues relating to taxation, child adoption or social welfare at this stage.
Thai nationals are invited to share their opinion HERE.
Bangkok maths tutor killer admits to crime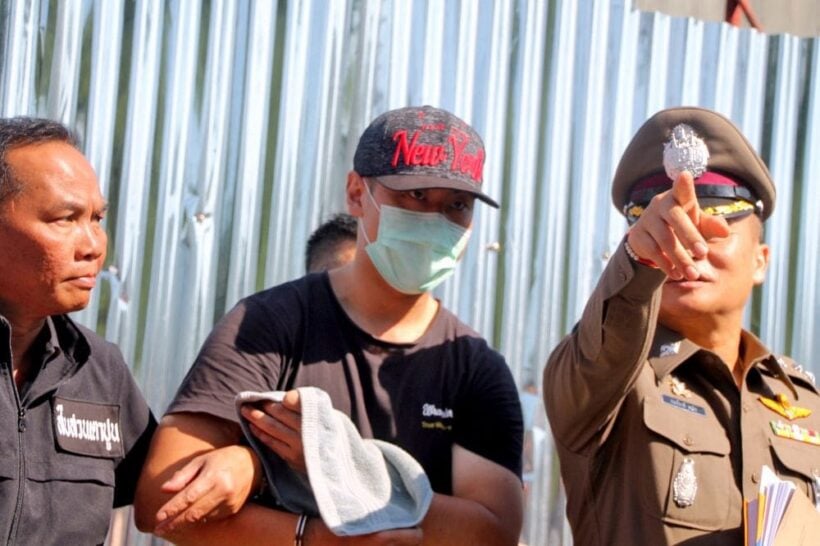 by Kornkamon Aksorndech
The prime suspect in the murder of a young mathematics tutor has told Bangkok police that he killed his victim out of jealousy and anger.
Metropolitan Police say he reportedly met with the victim, 27 year old Natthawat Piansakul, who was dating his former girlfriend, to tell him to "stay away from the woman" but claimed he was "rebuffed rudely."
30 year old Surasit Chanwongsakul was brought to perform a crime re-enactment this morning and told the media he would like to apologise to the victim's mother for killing her son.
Surasit was arrested at 4am on Sunday just hours after the body of Natthawat was found with a single gunshot to the head under a broken-down taxi Surasit had purchased and parked on Soi Prachacheun 4 in Bang Sue district.
He has been charged with premeditated murder, having a gun and ammunition in his possession without permission, carrying the weapon to a public place without a sound reason, firing the gun in public place and hiding a dead body to conceal the cause of death.
Surasit didn't know the victim personally but was aware Natthawat was dating his 26 year old ex-girlfriend Sasikan Khantapthai.
Sursait and Sasikan broke up with him more than a month ago.
The suspect allegedly lured the tutor to a meeting in the parking lot of a mall on November 8. An argument broke out inside Surasit's car and he shot Natthawat when he tried to get out of vehicle.
Surasit, who claimed to carry a gun on a regular basis, insisted he acted on impulse, although he admitted to having told Sasikan that whoever she became involved with next must be careful but said this was an empty threat.
Police say Surasit hid the body under the taxi, as he planned to move the body elsewhere in another car late Saturday evening, but a construction worker noticed the corpse and alerted police.
The suspect is appearing in court this afternoon. Police plan to oppose bail due to the violent nature of the crime.

STORY: The Nation
Weakness in the BKK condo market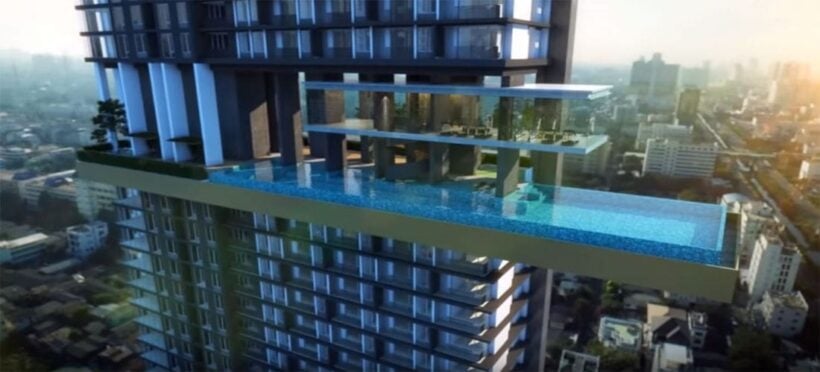 PHOTO: Nara 9 – www.nara9.net
Property consultants, Edmund Tie & Company – South East Asia – report that the new condo supply for 2019 is 'unlikely to increase' and that sales rates are disappointing in Q3.
Their report says that the take-up rate of newly launched condominium projects in Q3 in Bangkok's CBD dropped from last year's 58% to only 31%, year on year. This is even lower than the performance in Q2 which was 46%.
Developers are acknowledging that there is a weaker demand for residential units and a significant drop in overall supply.
The three highest performing condo sale segments were the 'luxury segment', followed by the 'super luxury' and 'Grade A' segments.
The average price for condos has remained flat for Q3, compared to Q2 – around 330,000 baht per square metre – but this is still a 32% increase when compared to the same quarter in 2017, according to the report.
But Edmund Tie report that the figures are just a minor 'blip' following big rises in demand and sales over the past three years. They report that the new condominium supply in the CBD during Q3 was 1,636 units, rising from 852 in Q2, 2018 – a 92% increase in new units hitting the market.
For the office sector, their report says that rents will continue to increase gradually in the final quarter of this year and into 2019, driven by limited supply.
"There will be an increased demand for office condos in Bangkok."
They say office developers remain focused on providing open-plan office space close to public transport nodes.