Six Bangkok police transferred in alleged extortion attempt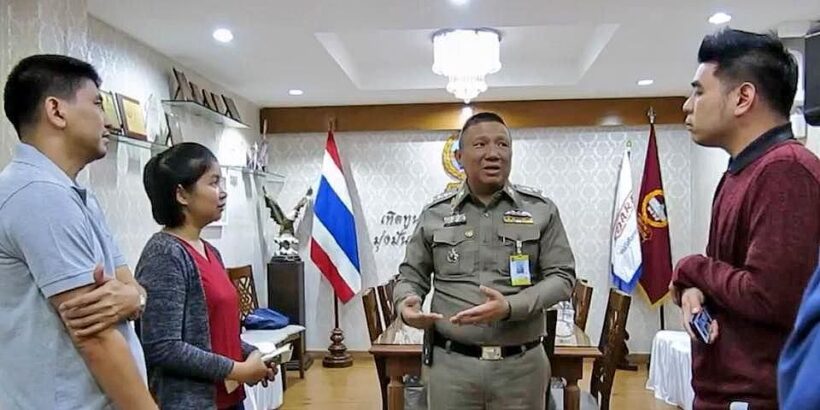 by Jessada Chantharak
Six Bangkok policemen have been transferred to inactive posts and are the subject of a fact-finding probe into allegations that they raided the home of a 49 year old food vendor and allegedly imposed a bogus 50,000 baht charge in exchange for his 'freedom' on the evening of August 10.
Somtam spicy salad vendor Sakchai Naen-udon had on August 13 initially filed a report, but not an official complaint, about the incident with the police. On September 10, he filed a complaint, along with additional information, at the Phayathai precinct in central Bangkok.
Sakchai said that while he was selling somtam at his stall on the night of August 10, his 30 year old daughter came crying to tell him that some 10 plain-clothes policemen had raided their house.
He rushed to his rented home and asked to see a search warrant, but the officers refused to show it to him. Instead, they claimed to have found an unspecified amount of crystal methamphetamine or "ice" – which they also did not show him – and escorted his daughter away.
Sakchai said he followed the police to their office and found his daughter sitting in a dark corner of the building's ground floor without handcuffs, with one plain-clothes officer standing guard over her, and so he took her home.
The police who later came to his house accused him of helping a fugitive flee and escorted him back to their office, where they told him that he was wanted in an extortion case and must pay a 50,000 baht bail – which he did at the time for fear of of going to jail and out of ignorance of the law, he said.
Feeling he had been subjected to injustice, Sakchai filed a report at the Phayathai precinct about this incident, which he claimed involved a police Sergeant-Major who had a dispute with his son years ago. The arresting team's Inspector showed up to return the 50,000 baht and asked him to let 'bygones be bygones', he said.
Sakchai said he initially wanted to let the incident go quietly but changed his mind after a later getting a phone call from a policeman asking him if he 'wasn't afraid to die'. He said he was now determined to press charges.
Metropolitan Police Division 1 chief Pol Maj-General Zenith Samransamruadkit initially signed a September 10 order for the immediate transfer of seven accused officers to inactive positions at the Metropolitan Police Division 1 operations centre pending the results of a 15 day probe. Initially accused were three commissioned officers (one police Major and two police Captains) and four constable officers (three police Sergeant-Majors and one police Corporal).
However Zenith on Wednesday cancelled the transfer of the accused police Corporal on grounds of misidentification after determining he had not been involved, despite the food vendor identifying him.
SOURCE: The Nation
Keep in contact with The Thaiger by following our
Facebook page
.
Never miss out on future posts by
following The Thaiger
.
1 killed, 20 injured in gas pipe explosion in Samut Prakan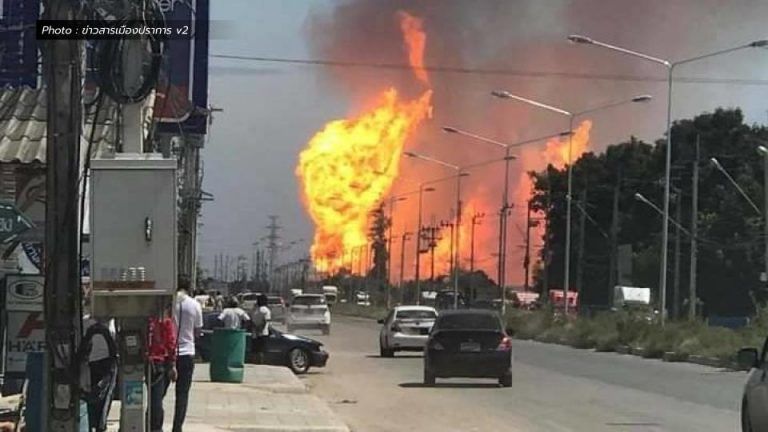 A gas pipe explosion at a Samut Prakan industrial site killed 1 and injured 20 others. Flames burst in the air and those at homes in the province's Bang Bo district fled the area. At this time, there's been 1 confirmed death, an elderly bedridden woman, but Thai media reports there could be another death.
Around 40 to 50 fire engines were called to the scene to extinguish the fire at the site near Wat Preng Ratbanrung on Thepparat-Lat Krabang Road. The mayor of the tambon Preng administration organisation reported the incident in a broadcast on the traffic radio station JS100.
The gas pipe that exploded leads to the large-scale Asia Industrial Estate Suvarnabhumi, according to the senior executive vice president of PTT's gas business unit.
SOURCE: Bangkok Post
Catch up with the latest daily "Thailand News Today" here on The Thaiger.
Keep in contact with The Thaiger by following our
Facebook page
.
Never miss out on future posts by
following The Thaiger
.
Government lifts Bangkok's State of Emergency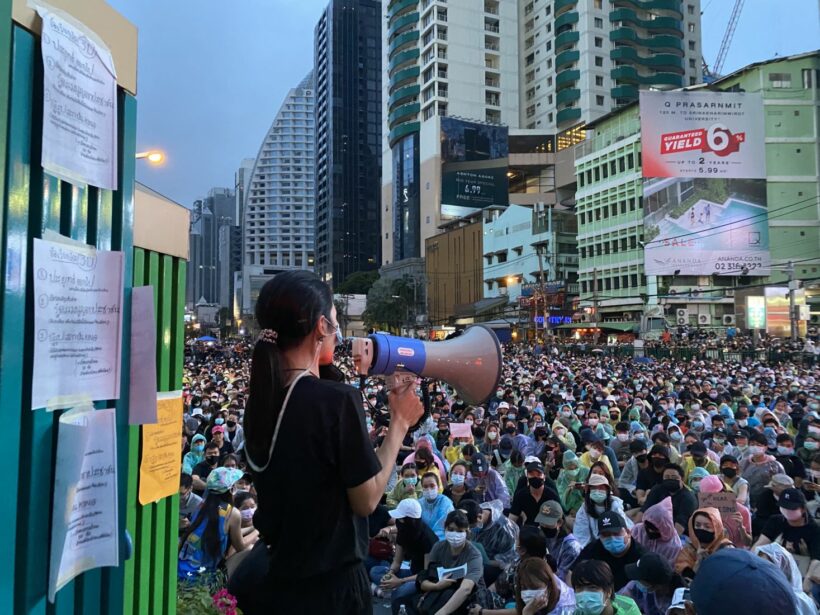 Bangkok's State of Emergency has been lifted, according to a statement published in the Royal Gazette, making it official. The order, banning large public gatherings, and censoring critical media commentary, was imposed last Thursday morning by PM Prayut Chan-o-cha, leading to the breaking up a protest and the arrests of a number of activists.
"The current violent situation that led to the announcement of the severe situation has eased and ended to a situation in which government officials and state agencies can enforce the regular laws."
Protesters ignored the orders and rallies only grew over the past week. The recent series of protests started on Wednesday, October 14 at Bangkok's Democracy Monument. The demonstration happened to be at the same day and the same route as a royal motorcade, causing complications as well as a clash between the royal supporters and the protesters calling on reform.
Protesters walked to the Government House and intended to set up camp for a few days to put pressure on Prayut to resign. The protest was broken up at 4am the next morning after the prime minister issued the state of emergency. More than 20 activists were arrested, many faced charges of violating the emergency measures.
Despite the government orders, there have been rallies everyday. The emergency order also banned content on websites and social media considered to be a "threat to national security." Some Thai media outlets covering the protests were under fire, and some authorities tired to suspend them under the emergency order. The court dismissed the requests to block those media companies, saying the Thai Constitution does not give the court power to shutdown media platforms.
SOURCE: Reuters
Catch up with the latest daily "Thailand News Today" here on The Thaiger.
Keep in contact with The Thaiger by following our
Facebook page
.
Never miss out on future posts by
following The Thaiger
.
Negative Covid-19 results for first group on the Special Tourist Visa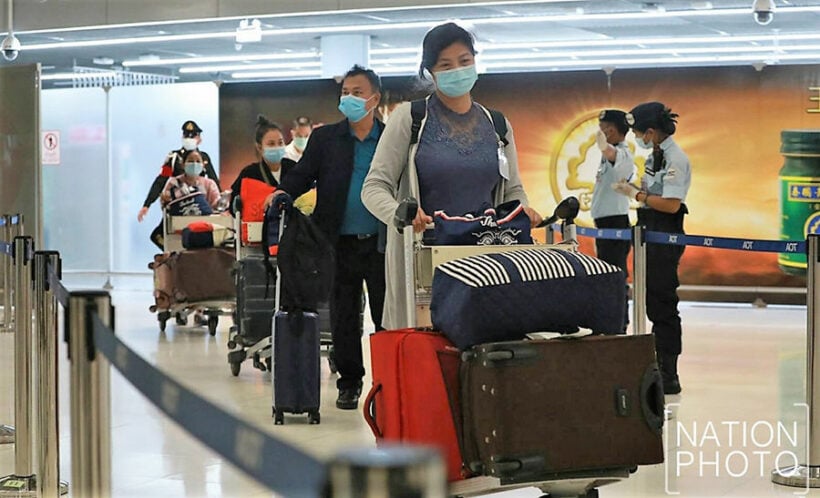 Surely, the most anticipated and followed tourists ever to grace Thailand's shores. All 39 visitors who flew in from China this week on the new Special Tourist Visa have tested negative for Covid-19. While it's a small group, they're the first foreign tourists to arrive since travel restrictions were imposed in late-March.
More international tourists are expected to arrive next week under the auspices of the new Special Tourist Visa. If there are no positive Covid-19 cases in the first groups, the government says they could start to lift restrictions, like cutting down the mandatory quarantine period, or allowing more applicants under the STV.
2 more groups travelling from China are expected to arrive next week on October 26 and 27, according to the tourism and sports minister Phiphat Ratchakitprakarn. Another group of travellers from Scandinavian countries are expected to arrive in November.
Reopening borders to foreign tourists has been a concern for some about the potential spread of the coronavirus, even though tourists are required to go through a 14 day quarantine period before travelling in the country. Phiphat says those entering Thailand on the Special Tourist Visa are only those from areas declared free of Covid-19 for at least a month.
"Europe now faces a second wave… The Tourism and Sports Foreign ministries will allow tourists from low-risk cities with zero new cases for more than 30 days."
If there continues to be no positive Covid-19 cases from those on the Special Tourist Visa, Phiphat says they government could implement a more relaxed quarantine. Health officials have talked about cutting the quarantine down to 10 days and possibly just a week. Phiphat says they would first need approval from the Centre for Covid-19 Situation Administration.
SOURCE: Bangkok Post
Catch up with the latest daily "Thailand News Today" here on The Thaiger.
Keep in contact with The Thaiger by following our
Facebook page
.
Never miss out on future posts by
following The Thaiger
.