Six Bangkok police transferred in alleged extortion attempt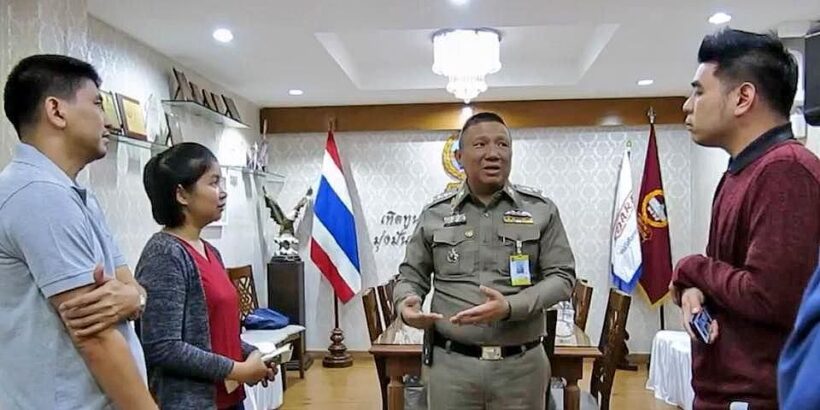 by Jessada Chantharak
Six Bangkok policemen have been transferred to inactive posts and are the subject of a fact-finding probe into allegations that they raided the home of a 49 year old food vendor and allegedly imposed a bogus 50,000 baht charge in exchange for his 'freedom' on the evening of August 10.
Somtam spicy salad vendor Sakchai Naen-udon had on August 13 initially filed a report, but not an official complaint, about the incident with the police. On September 10, he filed a complaint, along with additional information, at the Phayathai precinct in central Bangkok.
Sakchai said that while he was selling somtam at his stall on the night of August 10, his 30 year old daughter came crying to tell him that some 10 plain-clothes policemen had raided their house.
He rushed to his rented home and asked to see a search warrant, but the officers refused to show it to him. Instead, they claimed to have found an unspecified amount of crystal methamphetamine or "ice" – which they also did not show him – and escorted his daughter away.
Sakchai said he followed the police to their office and found his daughter sitting in a dark corner of the building's ground floor without handcuffs, with one plain-clothes officer standing guard over her, and so he took her home.
The police who later came to his house accused him of helping a fugitive flee and escorted him back to their office, where they told him that he was wanted in an extortion case and must pay a 50,000 baht bail – which he did at the time for fear of of going to jail and out of ignorance of the law, he said.
Feeling he had been subjected to injustice, Sakchai filed a report at the Phayathai precinct about this incident, which he claimed involved a police Sergeant-Major who had a dispute with his son years ago. The arresting team's Inspector showed up to return the 50,000 baht and asked him to let 'bygones be bygones', he said.
Sakchai said he initially wanted to let the incident go quietly but changed his mind after a later getting a phone call from a policeman asking him if he 'wasn't afraid to die'. He said he was now determined to press charges.
Metropolitan Police Division 1 chief Pol Maj-General Zenith Samransamruadkit initially signed a September 10 order for the immediate transfer of seven accused officers to inactive positions at the Metropolitan Police Division 1 operations centre pending the results of a 15 day probe. Initially accused were three commissioned officers (one police Major and two police Captains) and four constable officers (three police Sergeant-Majors and one police Corporal).
However Zenith on Wednesday cancelled the transfer of the accused police Corporal on grounds of misidentification after determining he had not been involved, despite the food vendor identifying him.
SOURCE: The Nation

Man arrested for alleged attempted rape of nine year old girl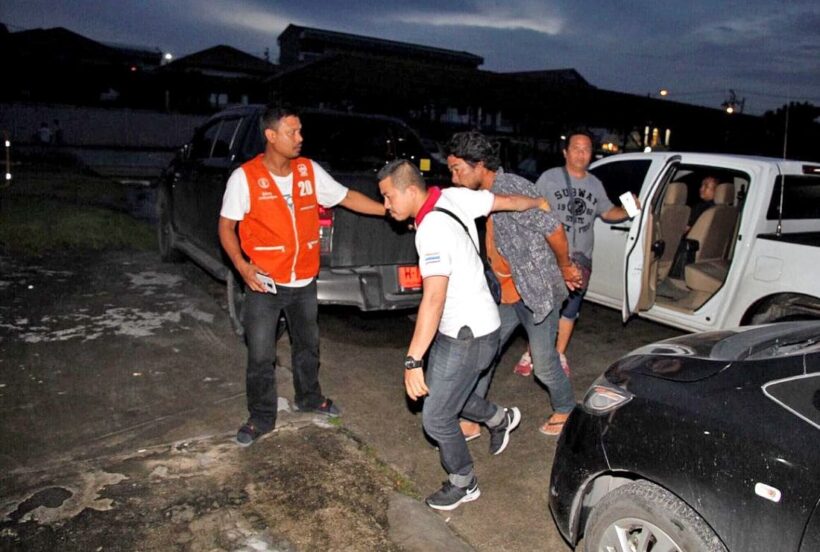 by Kornkamon Aksorndech and Supachai Phetchthewee

Police have arrested a motorcycle taxi driver for allegedly luring a nine year old girl into a Bangkok temple toilet yesterday in an attempt to rape her.

The alleged incident took place at 5pm at the Wat Yoo Dee Bumrungtham (Wat Or Ngern) toilet in the Saimai district.

The alleged assault was stopped when the girl screamed for help and a monk, armed with a metal bar, managed to rescue the young girl as her attacker fled.

Based on the description they gave, police questioned the accused man who had been previously arrested for marijuana possession. He gave his name as Ae, although he carried no ID.

Ae, aged in his 40s, reportedly told police that the girl hailed his motorcycle taxi to go to her mother's house in Sukha Pibal 5 area and on the way he made a stop to use the toilet.

He allegedly told the girl to go into the toilet and then ...
Woman faints and falls, hitting Bangkok BTS train this morning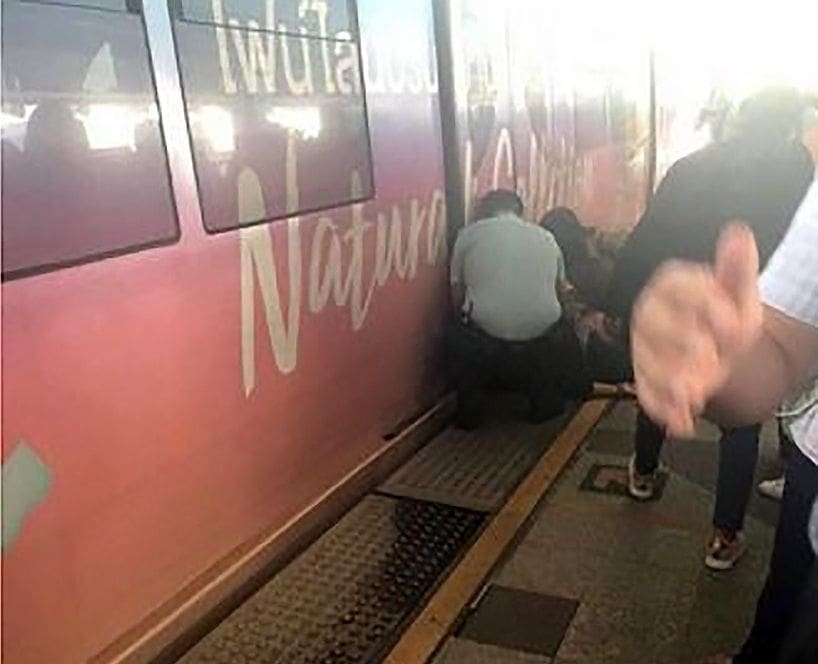 A woman in Bangkok has fainted, briefly disrupting services at the Morchit BTS station in the capital.
The Nation reports that a woman fainted as a the skytrain service was approaching the Morchit station this morning, falling over and hitting the train as it came into the station, causing services to be temporarily disrupted.
According to the Facebook page "What's happening to BTS today", which monitors the BTS service, the incident took place at 8:35 am.
The page says the woman hit the train as she fell but did not fall onto the tracks.
But Dr Anat Arbhabhirama, the chai...
67 year old and grand-daughter murdered in Samut Prakan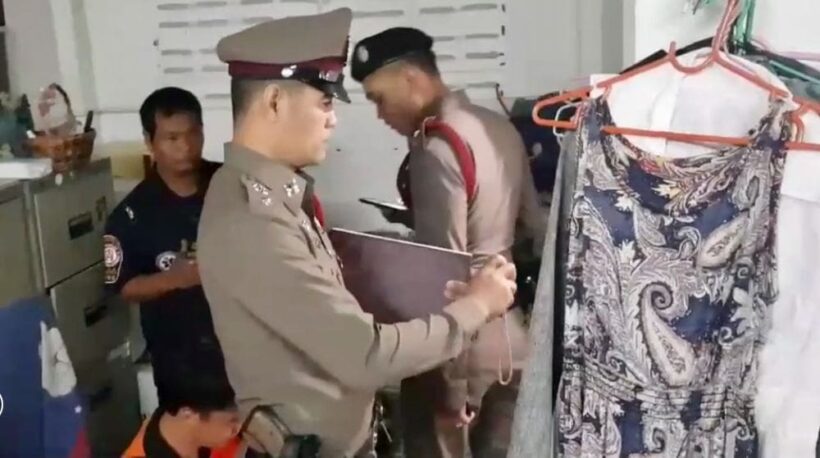 Police are looking for a Lao welder after a burglary at a private residence in Samut Prakan, south-east of Bangkok, ended in a double homicide.
Officers were summoned by neighbours at 7.30am this morning to a house on Soi Phetch Heung 23 in Tambon Bang Yor, Phra Pradaeng district. They found the bodies of homeowner 67 year old Mali Imsawat in the bathroom and her granddaughter, 12 year old Issaya Perkcheuy, in a bedroom.
The Nation is reporting that both had their throats slit, as did another granddaughter, 9 year old Aparat,  but she was alive and rushed to hospital.


The house had been ransacked and there were signs of a struggle. Valuables including a gold necklace and cash were missing. A bloodstained kitchen knife was placed next to the kitchen sink.

A neighbour told police he'd heard loud arguing from the house at 6am and then saw a bloodied Lao man he knew hurrying from the house.

He called...