Finance: Markets favor active selection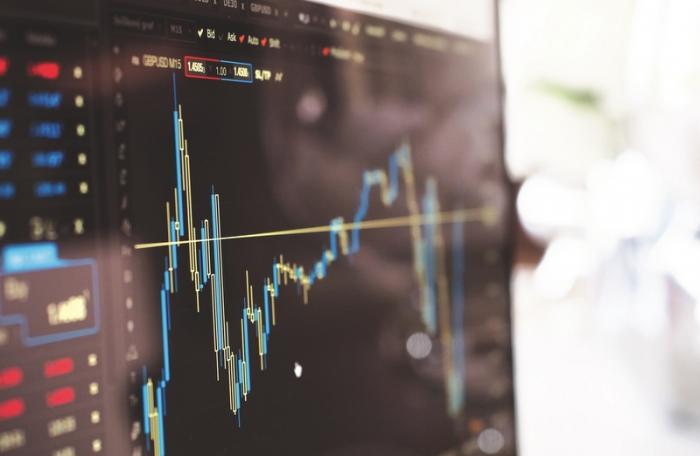 PHUKET: There is value in having an active stock selector as your money manager – especially right now when individual stocks are starting to break out and the market is favoring them over passive investment. Consider some of the following stocks that are in my watch list and portfolios as of late January.
Small cap Internet services stock Tucows Inc (NASDAQ: TCX) has broken out from US$30 to US$48 in a very short time (just 2 to 3 months). This has been on my watch list for some time as a potential breakout candidate.
Mid cap networking technology stock Ubiquiti Networks (NASDAQ: UBNT) is one that my clients and I own. Its technical charts show a strong "cup and handle" formation where 2014 was the previous high, but it has since broken out above that to form a new all-time high and looks poised to go higher.
Large cap Alphabet Inc (NASDAQ: GOOGL) hit a new all-time high after Trump's inauguration when it broke above the US$840 level. Alphabet Inc's chart also shows a nice "cup and handle" formation that its shares have already broken out of – and I suspect are heading higher, toward the US$950 level.
Large cap T-Mobile US (NASDAQ: TMUS) has been surging for some time now to an all-time high,
and large cap Netflix, Inc (NASDAQ: NFLX) had been trading in a tight sideways range before bolting to a new all-time high. Shares are now consolidating above the extremely volatile and choppy range they had been trapped in for some time.
If you don't want to take the risk of owning or going through the trouble of monitoring individual stocks, you can always just own index and sector ETFs that will have exposure to individual stocks poised for breakout or actively breaking out. In a market that favors passive ETF or index investing, this strategy will work just fine and help to lower your risk.
However, many of the stocks in my watch list or portfolio are starting to outperform. In fact, since early September, these stocks have started to outperform the S&P 500 index – meaning the current market has shifted toward favoring active stock selection rather than passive ETF or index investing.
Of course, selecting and holding individual stocks will come with additional risk, as stocks don't always move in a favorable direction. That's why you need to have a plan in place that takes into account what will happen should an individual stock hit above or breakdown below certain target prices.
Stop loss orders are an effective tool to limit losses on investment holdings. You can set a stop-loss (sell) order for a percentage below the price at which you buy an individual stock. Likewise, you can set a target price above current share price levels where your stop-loss order becomes a market order to sell shares when that desired target price is reached.
The other benefit of stop-loss orders is that they prevent you from emotionally favoring any individual investment and force you to make rational investing decisions.
Don Freeman, President of Freeman Capital Management, is a fee-only, Phuket-based Registered Investment Advisor with the US Securities Exchange Commission (SEC). He has over 15 years experience providing personal financial planning and wealth management advice with an emphasis on investing in low-cost ETFs to both working and retired expatriates.
— Don Freeman
Want more from the Thaiger family?
📱 Download our app on Android or iOS for instant updates on your mobile
📧 Subscribe to our daily email newsletter
👍 Like/Follow us on Facebook
🔔 Subscribe to or Join our YouTube channel for daily video updates
Thailand's airlines call for meeting with PM to discuss soft loans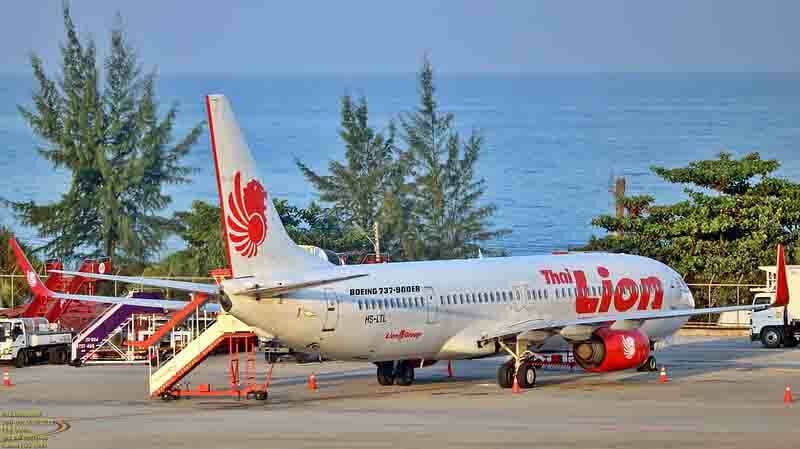 The Thai Airlines Association says 7 member airlines are pushing for a meeting with PM Prayut Chan-o-cha to discuss the option of soft loans. The carriers have been seeking this financial aid for some time and have even decreased the amount being asked for, from 24 billion baht last year to 14 billion now.
The Bangkok Post reports that representatives from Thai AirAsia, Thai AirAsia X, Bangkok Airways, Nok Air, Thai Smile Airways, Thai Lion Air, and Thai Vietjet Air want to meet the PM to discuss what progress, if any, has been made on the matter. Wutthipong Prasartthong-osod from the TAA says the loans would give the carriers the support they desperately need at this time, with the association also putting the request in writing.
The airlines previously met with the PM last August to discuss the proposal, with the TAA pointing out the situation has worsened considerably since then. The ongoing third wave of Covid-19 has led to a reduction in flights, which has had a significant impact on revenue.
In addition, carriers are struggling to meet the ongoing costs of operating flights and paying workers. The association says the provision of soft loans would cushion the impact and help domestic tourism. It is also calling on the government to vaccinate airline staff, given that they are frontline workers in the tourism sector.
The Bangkok Post reports that in February, the Finance Minister, Arkhom Termpittayapaisith, was hesitant in his response to the call for soft loans, with the Export-Import Bank of Thailand asked to come up with some form of financial assistance for the airlines. According to Arkhom, providing soft loans or bringing such lending under the Public Service Account would mean his ministry having to take responsibility for the difference between market interest and soft loan interest.
SOURCE: Bangkok Post
Want more from the Thaiger family?
📱 Download our app on Android or iOS for instant updates on your mobile
📧 Subscribe to our daily email newsletter
👍 Like/Follow us on Facebook
🔔 Subscribe to or Join our YouTube channel for daily video updates
Thai Airways debt restructuring vote pushed back to next week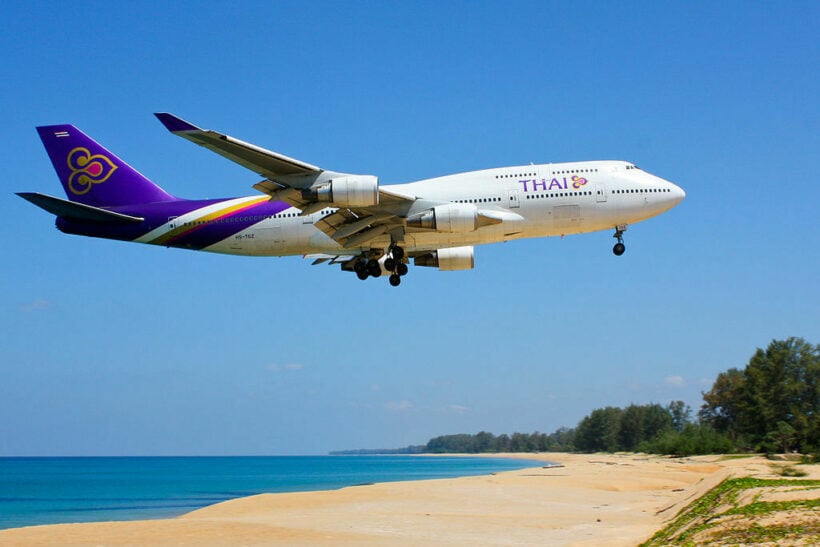 The vote on Thai Airways International's debt restructuring plan has been postponed and rescheduled for next week. The national airline needs the plan to be approved by more than 50% of creditors to move forward with the bankruptcy proceedings.
The airline's total liabilities stack up more than 300 billion baht. With flight suspensions over the past year brought on by travel restrictions to prevent the spread of Covid-19, Thai Airways lost 141 billion baht last year.
Thai Airways has proposed a 3-year freeze on the loan repayments as well as a 6-year delay on bond repayments. The airline is also pushing to have unpaid interest on loans waived.
Debtholders discussed the plan during a video conference today and decided to delay the vote, a legal advisor to Thai Airways told reporters. Back in March, Thailand's Finance Minister, which is the airline's largest shareholder, had implied that they back the debt restructuring plan. An attorney representing the creditors had also said many favoured the proposed restructuring.
SOURCE: Bloomberg
Want more from the Thaiger family?
📱 Download our app on Android or iOS for instant updates on your mobile
📧 Subscribe to our daily email newsletter
👍 Like/Follow us on Facebook
🔔 Subscribe to or Join our YouTube channel for daily video updates
Thai Airways' creditors to vote on rehab plan today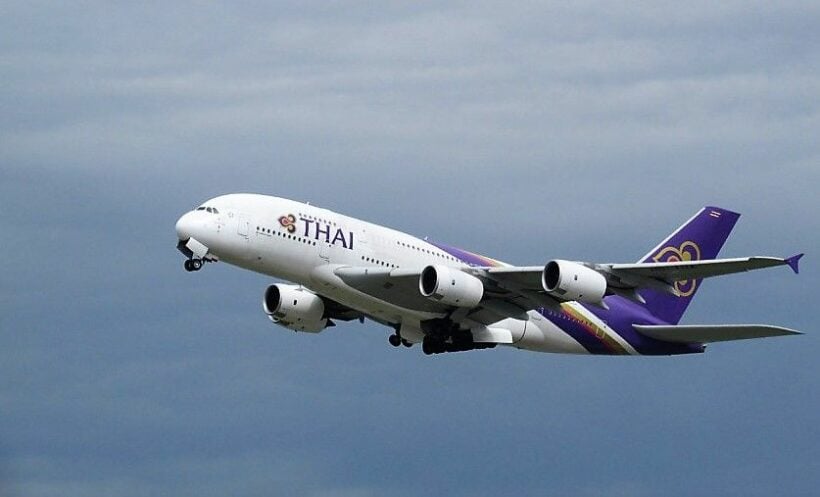 Today is D-Day for Thai Airways, with 13,000 creditors voting on whether or not to accept the struggling airline's rehabilitation plan. According to a Bangkok Post report, a source at the airline has warned that should creditors reject the plan, the carrier will be declared bankrupt and they would only receive 12.9% of what they're owed.
In the event of a bankruptcy declaration, the airline's assets will be appraised to decide how much of its debts can be repaid. The estimate of 12.9% is based on the value of assets currently held by the carrier.
The Bangkok Post reports that the rehabilitation plan which was submitted in March covers debts of around 410 billion baht. It's understood major shareholders own around 180 billion baht of that debt between them. Should the rehab plan be accepted today, it's likely Thai Airways will be given a certain timeframe in which to turn itself around.
The plan calls for the repayment period of debts arising from unsecured bonds worth 70 billion baht to be extended to 10 years, with a debt moratorium in the early stages of repayment. The airline is also introducing tough cost-cutting measures, including job reductions via early retirement for thousands of its 20,000 workers.
It's understood the plan does not call for the Ministry of Finance to provide a loan but says anyone can obtain the loan and the ministry can help with cash injection negotiations. The State Enterprise Policy Office has already stated that the government will not re-capitalise the airline.
SOURCE: Bangkok Post
Want more from the Thaiger family?
📱 Download our app on Android or iOS for instant updates on your mobile
📧 Subscribe to our daily email newsletter
👍 Like/Follow us on Facebook
🔔 Subscribe to or Join our YouTube channel for daily video updates