Finance: Market pullbacks make great opportunities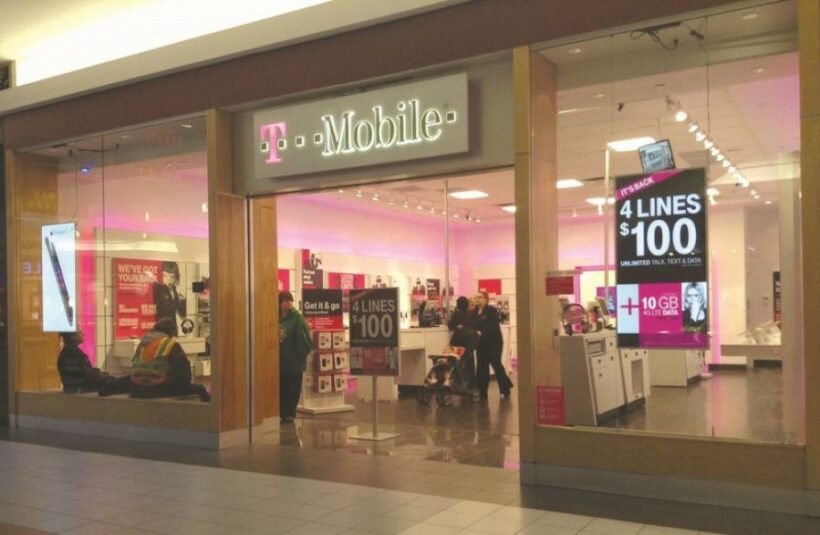 PHUKET: Pullbacks are great opportunities to see where the strongest stocks are, allowing investors to make a watch list of potential leadership stocks or sector ETFs that are holding up in the face of bad news.
Since early March, we have been seeing the S&P 500 undergo some consolidation involving a pullback. A 2-8 per cent pullback is perfectly healthy and normal, with anything higher being more unusual, but nothing to panic about.
This time around, we saw financial stocks getting hit the most. This brings us to about 30-35 per cent cash for clients' long-term growth accounts.
Despite the increasingly scary news (such as North Koreans with nukes), we are still seeing individual leadership stocks staying strong, while weaker stocks are leading the pullback. For instance, the tech laden NASDAQ-100 index has barely budged downward since March and many of our core portfolio holdings, such as Apple, Netflix and Priceline Group, have continued to perform well.
Small cap biotech Theravance Biopharma is showing strength as shares have closed above their IPO level for retail investors and hit all-time highs. It also moved up 20 per cent during the March-April pullback as the 'smart money' continues to look for and invest in strong stocks.
Large cap Celgene Corporation has been bucking the S&P 500 downtrend by moving strongly in the opposite direction.
Mid cap life-sciences cloud-computing stock Veeva Systems has not even budged downward during the pullback. Not only has it closed back above its IPO level, but its shares keep hitting all-time highs.
China-based online behemoth Alibaba Group Holding is going strong. The stock is just waiting for some sort of catalyst (perhaps the next earnings report) to break even higher.
Large cap T-Mobile US is one that I am looking to buy as shares are holding up well throughout the pullback.
The iShares MSCI South Korea Index Fund ETF is also holding up surprisingly well in the face of North Korean nuclear threats. Now would be a good time for any investor with a strong stomach for geopolitical risk to consider buying it.
What I am waiting for is confirmation that the S&P 500 pullback will reverse itself, as what we saw before the US elections was a 2-3 month pullback and a breakout once the uncertainty was over.
On the other hand, if early March was in fact some sort of market top, our stocks will likely be stopped out one by one and fall below stop loss levels to be automatically sold.
If the market is unable to find support in the near term, then we will likely raise more cash, as I always ensure there are proactive stop loss levels in place where stocks will be sold if a key support level on the downside is breached.
Watch the shares of Google and Amazon; their quarterly earning reports show they are moving to new highs. The week after the French elections saw the 8-week correction ending and the uptrend continuing higher.
Don Freeman, the president of Freeman Capital Management, is a fee-only Phuket based Registered Investment Adviser with the US Securities Exchange Commission. He has 20 years of experience providing financial planning and wealth management advice with an emphasis on investing in low-cost ETFs to both working and retired expatriates.
— Don Freeman
Keep in contact with The Thaiger by following our
Facebook page
.
Never miss out on future posts by
following The Thaiger
.
Thai Vietjet introduce new "Deluxe" product for domestic routes in Thailand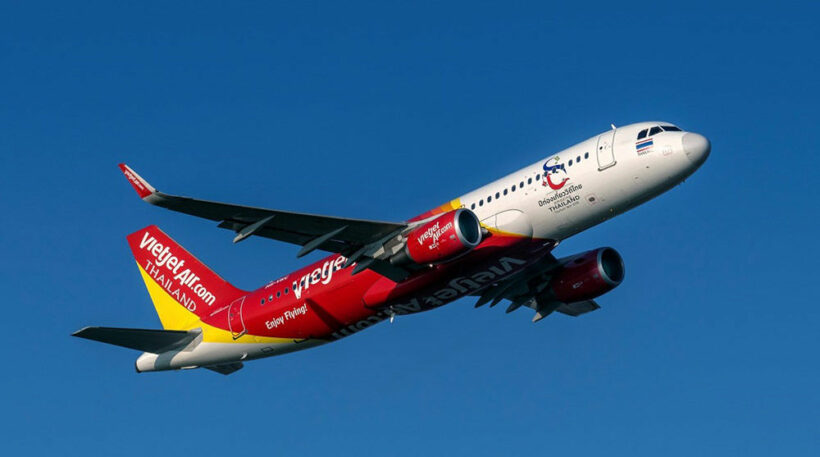 Thai Vietjet, which currently operates 13 domestic routes within Thailand, is launching a new "Deluxe" product, starting from 999 baht. The "Deluxe" tickets will include 7 kilos of carry-on and 20 kilos of checked luggage (currently an additional charge), as well as seat selection and priority check-in. Date, route and flight changes are also permitted 1 time, free of charge.
Deluxe fares are available for travel between October 6 and December 31, excluding public holidays, on all domestic routes operated by the carrier. The 999 baht price tag does not include taxes and fees. Thai Vietjet is adding a number of new routes to its current network, including Chiang Rai to Hat Yai from November 1, and Bangkok Suvarnabhumi to Hat Yai, Khon Kaen, Nakhon Si Thammarat, Ubon Ratchathani, and Surat Thani from November 4.
The airline's full network of domestic routes can be viewed at www.vietjetair.com. It also operates a number of international routes between Thailand and Vietnam and between Thailand and China, but not at the moment.
SOURCE: Chiang Rai Times
Catch up with the latest daily "Thailand News Today" here on The Thaiger.
Keep in contact with The Thaiger by following our
Facebook page
.
Never miss out on future posts by
following The Thaiger
.
Vietnam's booming manufacturing sector reduced to a trickle as world pandemic kills demand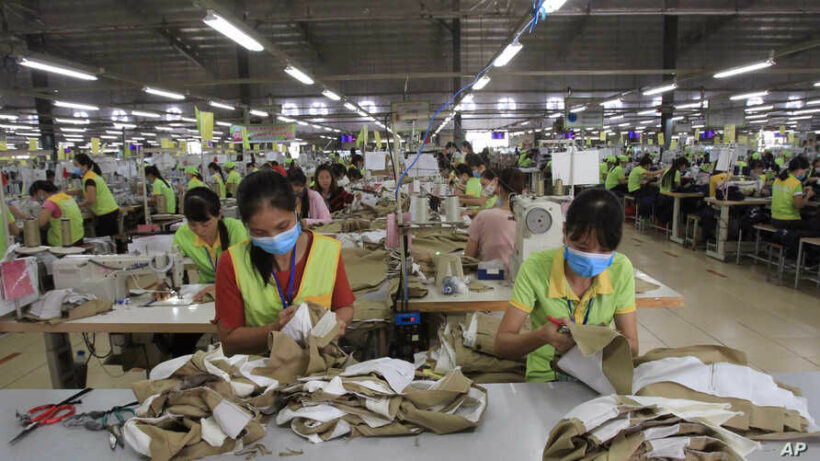 Vietnamese finance officials are downgrading expectations for a recovery of the south east Asian nation's economy in 2021. The normally fast-growing gross domestic product in 2020 has stalled due to a huge drop in local and global demand, and the absence of international tourism. The booming economy, growing at an average of 6% per year since 2012, will struggle to reach a growth rate of 2% this year.
Fuelled by manufactured exports, the Vietnam economy has dropped back to a trickle. The Asian Development Bank estimates that this year's GDP growth could be as low as 1.8%. The Vietnamese factories, that usually crank out shoes, garments, furniture and cheap electronics, are seeing dropping demand as the world's consumer confidence drops dramatically.
Stay-at-home rules in Europe and America are keeping are keeping people away from retail stores. And despite the acceleration of online retail, many of the consumers are emerging from the Covid Spring and Summer with vastly reduced spending power.
The headaches of 2020 are also challenging Vietnam to maintain its reputation as south east Asia's manufacturing hotspot. Rising costs and xenophobic foreign policy have put China 'on the nose' with some governments, complicating factory work in China, whilst other south east Asian countries lack infrastructure and are incurring higher wage costs.
One Vietnamese factory operated by Taiwan-based Pou Chen Group, which produces footwear for top international brands, has laid off 150 workers earlier this year. There are hundreds more examples of the impact of falling demand in the bustling Vietnamese manufacturing economy.
Vietnam's border closure is also preventing investors from making trips, setting up meetings and pushing projects forward. Those projects in turn create jobs, fostering Vietnam's growing middle class. Tourism has also been badly affected by the restrictions on travel. "International tourism is dead," says Jack Nguyen, a partner at Mazars in Ho Chi Minh City.
"Inbound tourism usually makes up 6% of the economy."
"Things will only pick up only when the borders are open and there's no quarantine requirements. Who knows when that's going to be."
A mid-year COVID-19 outbreak in the coastal resort city Danang followed by the start of the school year has reduced domestic travel, analysts say. Some of the country's hotels are up for sale as a result.
"Recovery could take 4 years."
The Vietnamese Ministry of Planning and Investment is now warning that global post-pandemic recovery could take as long as 4 years, perhaps more.
Not that foreign investors in the country are pulling out. Indeed, many are tainge a long-term view that Vietnam's underlying strengths will outlive Covid-19. Vietnam reports just 1,069 coronavirus cases overall.
SOURCE: VOA News
Keep in contact with The Thaiger by following our
Facebook page
.
Never miss out on future posts by
following The Thaiger
.
Thai Air Asia returns to Suvarnabhumi in addition to its Don Mueang hub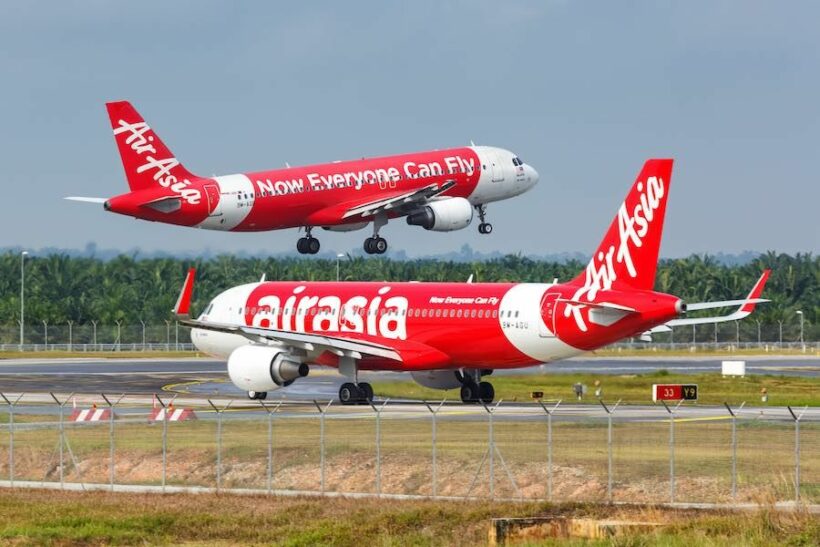 Thai AirAsia is spreading its Bangkok wings and opening up a secondary hub at the main Suvarnabhumi airport (BKK), to help broaden its attraction and bolster its bottomline. Thai Air Asia was the first airline to head back to the moth-balled Don Mueang in 2012 to re-establish the older airport after all the airlines moved across to the new Suvarnabhumi and discount airlines were seeking a lower-cost base.
Although Thai Air Asia carried 22.15 million passengers last year, this year's total will fall a long way short, just 6 million for 2020 up to date. Under the new set up, Thai AirAsia will have resumed nearly 90% of its pre-Covid domestic services, a total of 109 daily flights to 39 destinations. There will be 97 flights from Don Mueang Airport and 12 from Suvarnabhumi Airport.
With only a handful of international traffic, Suvarnabhumi officials are keen to re-kindle revenue for the massive airport and have struck a deal with Thai Air Asia to trial operations from BKK. They will be the only domestic carrier to operate flights from the two airports.
If the 2 month trial at Suvarnabhumi is successful, Thai AirAsia plans to add another plane to the BKK fleet by the end of the year. At this stage the trial is only approved up to the end of November.
Thai Air Asia have been concentrating on their 'bus' model to ferry passengers from the terminals to their aircraft waiting on remote airport aprons, and visa versa, to avoid some of the landing charges and using the sky-bridges. Some passengers have been complaining about the long trips in crowded buses, wild rides and over-enthusiastic air conditioning, whilst being told to strictly adhere to social distancing.
This week the Malaysian parent company Air Asia, announced the introduction of a 'super app', in an attempt to off-set the significant financial losses brought about by the Covid-19 pandemic. The mobile application shuffles Air Asia's model as a flight and accommodation provider, to a broader platform of complimentary services. The app will offer users a variety of options, including digital payment services, delivery services, and an e-commerce platform. Air Asia Chief Executive and founder, Tony Fernandes, says the idea for the app was floated prior to the pandemic, but Covid-19 hastened its development.
Keep in contact with The Thaiger by following our
Facebook page
.
Never miss out on future posts by
following The Thaiger
.