Finance: Investment ideals for new oil and gas realities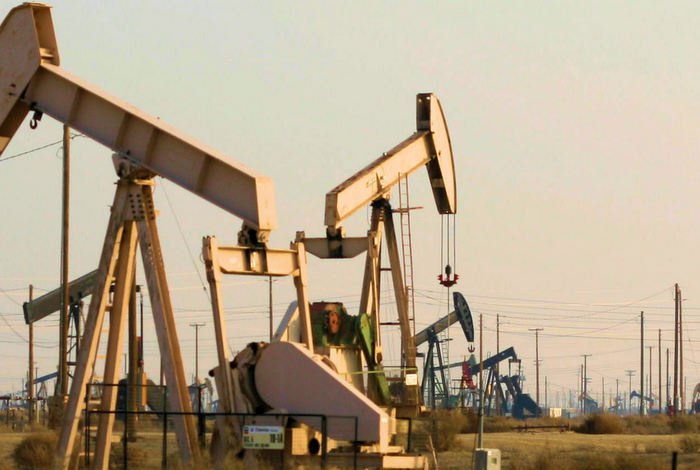 PHUKET: Late last year, legendary oil and gas entrepreneur Thomas Boone Pickens said during a CNBC interview:
"Energy is cheap in America. We still have the cheapest energy in the world…Take advantage of it, play the demand side."
Since then, Pickens has repeatedly stated in public appearances that he believes oil will rise to US$70 a barrel this year and to $90 a barrel next year, as domestic United States inventories have reached their highest levels ever and are starting to be drawn down.
My own technical charts are showing an energy sector that's bottoming as oil moves off a sound technical bottom and prices are already higher after hitting a six-year low in March. Moreover, oil production in the US has declined due to those six-year lows while bankers there remain nervous about extending credit in the oil patches for more capital investments or drilling.
On the other hand, and while the US oil market is becoming more balanced between supply and demand as well as independent from foreign (aka Middle East) oil, production elsewhere still runs well ahead of consumption with continued uncertainty over Saudi production levels and Iran oil (e.g sanctions) along with other geopolitical concerns (Russia, Yemen and so on).
With the above considerations in mind and based in part on recent regulatory filings that identify what Pickens has invested in or sold during the first quarter, here are a few energy investment ideas or niches (where there are also exchange traded funds) that retail investors might want to consider:

Domestic US Producers
Large cap Range Resources Corp (NYSE: RRC), the first US oil producer in the Appalachian and Mid-continent regions along with small cap Parsley Energy Inc (NYSE: PE), a producer in the Permian Basin in West Texas, were recently added to Pickens' holdings. In the States, overall rig count has been slowly declining at a less-severe rate and there is already talk from some US domestic producers about adding rigs – something that is more likely to occur if oil prices clearly stabilize over $60 a barrel for West Texas Intermediate (WTI) or improve above the $65-$70 range in the second half.

Oilfield Services and Drillers
Although US oil companies have idled hundreds of rigs, Pickens has invested in mid cap Helmerich & Payne, Inc (NYSE: HP), a contract driller of oil and gas wells.
However, risk adverse investors need to keep in mind that some oil producers are still negotiating with their service providers for additional service pricing cuts – meaning profits for oil field service stocks could remain limited for some time with shares in this sector not yet hitting bottom.

Oil Tankers
Pickens has bought shares in two small cap Bermuda based crude tanker operators, DHT Holdings Inc (NYSE: DHT) and Frontline Ltd (NYSE: FRO), which operate 40 vessels between them. Rates for the world's biggest oil tankers have been rising this year as shipments have accelerated from both Saudi Arabia and Iraq amid record Chinese imports via supertankers.

Refineries
Pickens sold stakes in several refinery stocks because refiners generally benefit when oil prices decline since that reduces their costs and encourages more driving. However, and thanks in part to their efficiency, US refineries continue to export large volumes of both gasoline and diesel to new markets around the world.
Natural Gas
Pickens has long been a champion of natural gas as a fuel of the future because its cleaner and cheaper than diesel. However, natural gas has largely failed to gain a foothold in the American transportation market (trucks and buses) where diesel predominates, but important carriers like UPS and FedEx are making major investments in the fuel. Moreover, the US is on the verge of exporting its first major shipment of liquefied natural gas while tougher clean air and coal regulations, along with general environmental concerns, make the fuel a good alternative for power plants around the world.
Don Freeman,BSME is president of Freeman Capital Management, a Registered Investment Advisor with the US Securities Exchange Commission (SEC), based in Phuket. He has over 15 years experience working with expatriates, specializing in portfolio management, US tax preparation, financial planning and UK pension transfers. Don can be reached at 089-970-5795 or email: freemancapital@gmail.com.
— Don Freeman
Keep in contact with The Thaiger by following our Facebook page.
Never miss out on future posts by following The Thaiger.
Turbulence ahead for Thailand's aviation industry | VIDEO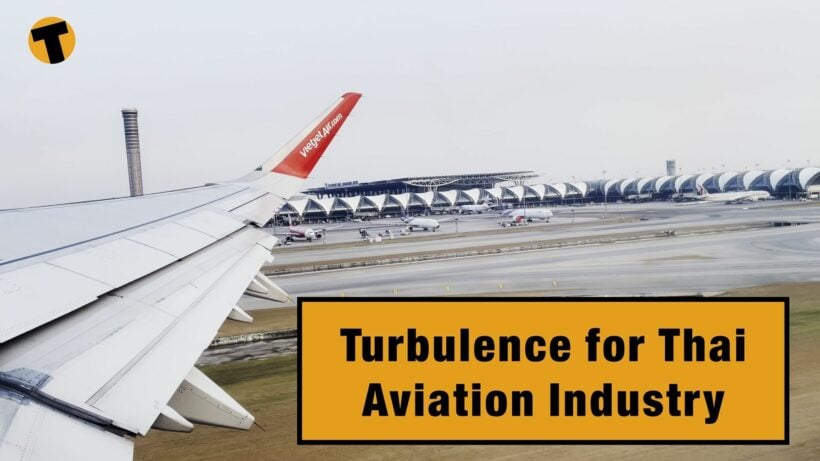 When the airlines, in particular, were asking the government to put their hands in their pockets for some relief funding in August last year, it was genuinely thought that international tourists would be coming back for the high season in December and January. At the very least local tourists and expats would head back to the skies over the traditional holiday break. And surely the Chinese would be back for Chinese New Year?
As we know now, none of that happened. A resurge in cases started just south of Bangkok on December 20 last year, just before Christmas, kicking off another round of restrictions, pretty much killing off any possibility of a high season 'bump' for the tourist industry. Airlines slashed flights from their schedule, and hotels, which had dusted off their reception desks for the surge of tourists, shut their doors again.
Domestically, the hotel business saw 6 million room nights in the government's latest stimulus campaign fully redeemed. But the air ticket quota of 2 million seats still has over 1.3 million seats unused. Local tourists mostly skipped flights and opted for destinations within driving distance of their homes.
As for international tourism… well that still seems months or years away, even now.
Keep in contact with The Thaiger by following our Facebook page.
Never miss out on future posts by following The Thaiger.
Domestic air passenger numbers double those of January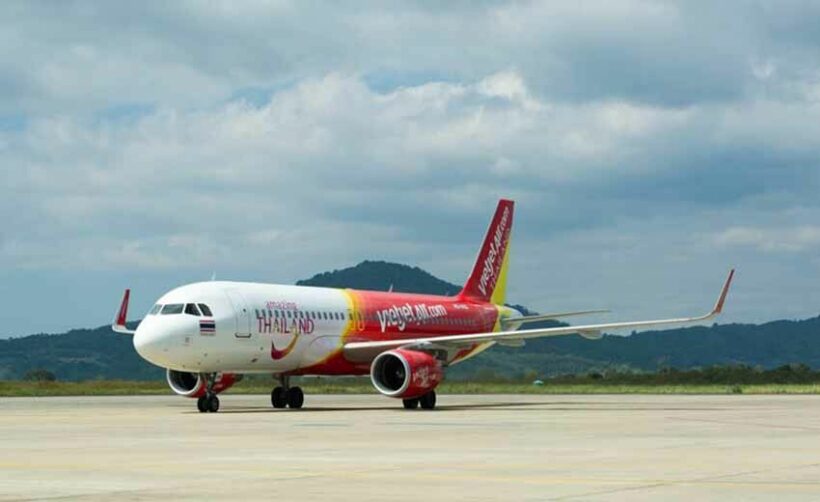 Passenger numbers on domestic flights within Thailand have doubled within a month, rising from 4,000 in January to over 10,000 this month. Having nearly recovered to pre-pandemic levels, domestic travel plummeted once more when Covid-19 resurfaced late last year.
Apirat Chaiwongnoi from the Department of Airports says 15 of Thailand's 29 airports are now operating domestic flights, with more expected to follow. He believes the aviation sector will continue to recover further in the coming 6 months, bolstered by the national vaccine rollout.
Around 120 domestic flights a day are now operating, which is twice the number that were operating at the lowest point in the crisis. Prior to the resurgence of the virus in December, domestic passenger numbers had recovered to 30,000 – 40,000 a day, around 80% of pre-pandemic numbers.
The DoA says airports must continue to adhere to the Covid-19 hygiene measures put in place by the Health Ministry and the Civil Aviation Authority of Thailand.
SOURCE: Bangkok Post
Keep in contact with The Thaiger by following our Facebook page.
Never miss out on future posts by following The Thaiger.
Samut Sakhon's shrimp market to remain closed until February 15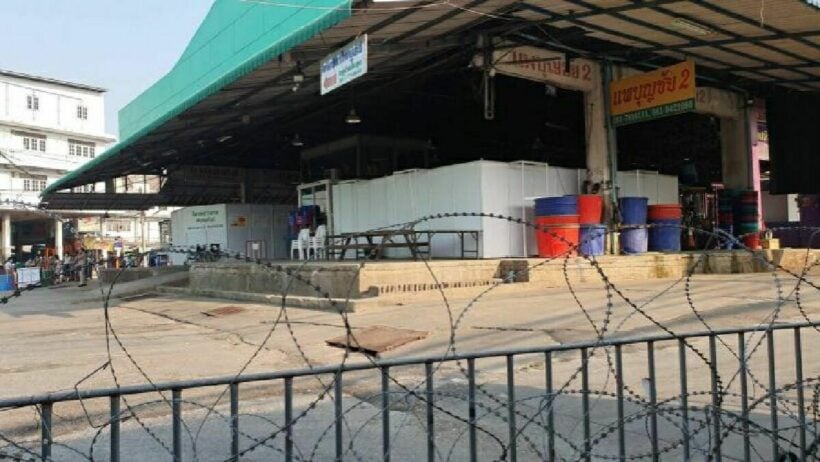 Samut Sakhon's Central Shrimp Market, the epicentre of Thailand's recent wave of Covid-19, will remain closed until February 15. The market can reopen once the overall hygiene situation at the market and surrounding area has improved, according to the province's disease control committee.
Local officials say the shrimp market needs to remain closed until the market structure and nearby residential facilities are inspected. People who violate the order face up to a year in prison and a fine up to 100,000 baht.
More than 12,000 people in the province have tested positive for Covid-19. The increasing number of infections is a result from the active case finding to contain the spread of the virus.
SOURCE: Thai PBS World | Thairath Online
Keep in contact with The Thaiger by following our Facebook page.
Never miss out on future posts by following The Thaiger.