Briton dies on bus from Bangkok to Phetchabun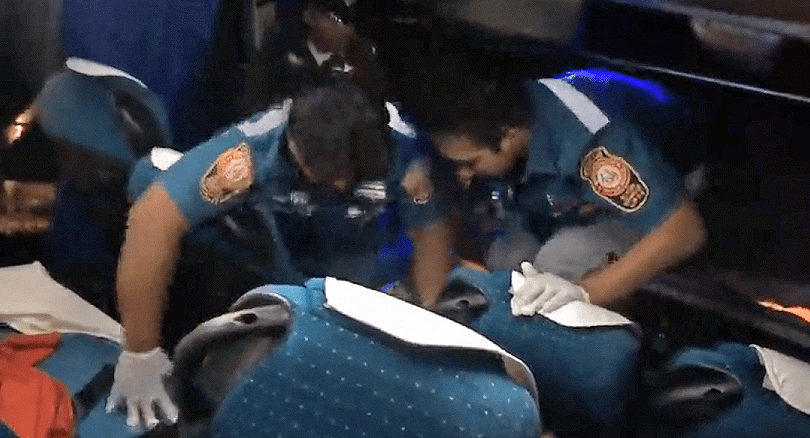 A Thai passenger was horrified to discover Thursday night that he had sat for hours next to a dead British passenger on board an air-conditioned bus from Bangkok to Phetchabun.
61 year old Michael Richarddeen was discovered dead in his bus seat at 7.30pm when the Bangkok-Phu Rua bus stopped at a Phet Prasert bus parking point on Saraburi-Lomsak road in Lop Buri's Chai Badal district.
He was still sitting as if he were sleeping on the right side of the fourth row from the front.
The bus hostess tried to wake him up to have his mid-way supper at the parking point – only to discover that he had died.
A doctor determined that Richarddeen had been dead for more than an hour.
His Thai wife later told police that he had poor health and was travelling to her house in Phetchabun's Wichien Buri district. A Thai passenger told police that when the bus reached Saraburi, the Briton shook and he thought the man might be having a nightmare in his sleep.
When the bus reached the parking point, he asked the hostess to change his seat as several had become empty and also told the hostess to wake up the Briton for the meal.
As the hostess reached the Briton, she cried out in shock at her discovery.
- The Thaiger & The Nation
Ladyboy job applicant turned down over her sexuality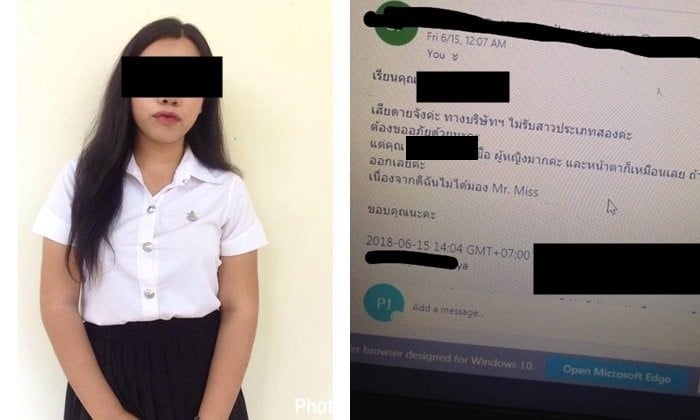 PHOTO: Sanook
A recently graduated lady boy has taken to Facebook to claim that she was turned down for a job at a trading company because she was discriminated against based on their sexuality.
She posted a screenshot of an email in which the company said "sorry but we don't accept type two women" ('Type Two Women' is the term used in Thai language for ladyboys.)
Reaction from friends and netizens was swift – they asked… "What era is this?" condemning the email and the company.
One poster said that they should be glad they turned them down – they are clearly not a professional company, reported Sanook.
Legislation exists in Thailand whereby those who believe they are the victim of sexual discrimination can make a case in such circumstances.
STORY: Sanook
Some of the responses on social media over this issue on ThaiVisa…
From 'Greenchair' – They are over 18, they are not boys at all. They are men. Or transgender men to be precise. Most understand this and prosper very well in the areas of life where they can excel. Such as healthcare services, in the beauty industry, elderly care, fashion, jewellery. A company that was involved in male body building might not be suitable. Be who you are and get over it for goodness sake. 
From 'Bluesofa' – Sexual prejudice. Perhaps the ladyboy might be taken to court for masquerading as a female?
From 'Bluebspunk' – People have the right to be identified as the gender they know them selves to be. It's not a choice, it's who they are. Companies should not be allowed to discriminate against someone because of who they are. This applies whether they are gay, straight, transgender, male, female.
Meet Bangkok's friendly neighbourhood midwife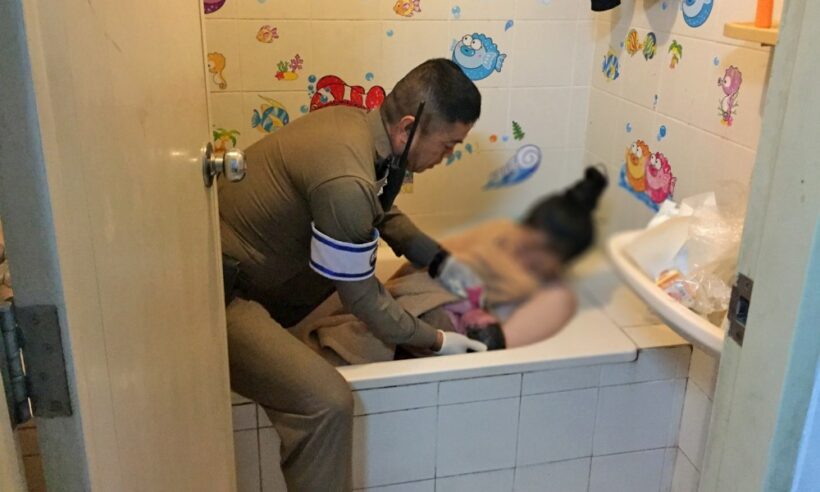 A traffic police captain, trained under a project initiated by HM the late King Bhumibhol Adulyadej, has helped another mother deliver a baby girl. This is the 33rd child born with his assistance.
Pol Captain Pichet Wisetchok, a deputy inspector of Traffic Police Sub-division 6, rushed to M Palace Apartment on Soi Chokchai 4 in Bangkok's Wang Thong Lang district at 6.20am yesterday morning when he was informed that a woman was in labour and might be unable to get to her local hospital in time.
Finding 27 year old Iraya Deeprasit in labour in her bathtub, he helped her give birth to a girl weighing 3.1 kilograms. After the girl – Iraya's second child – was delivered safely, a medical team from Rajvithi Hospital arrived and took care of the mother and baby, before taking them to Paolo Hospital on Soi Chokchai 4.
Pichet is well-known among social networkers who have been tracking his record of assisting mothers to delivery on roads or in other emergency cases. His fans say he is more capable than a gynaecologist.
Pichet was trained under a project initiated by the late King when Bangkok's traffic congestion had become so bad that pregnant women were often caught in traffic and had to give birth on the city's streets.

SOURCE: The Nation
Heroin-swallowing smugglers nabbed in Chiang Mai and Bangkok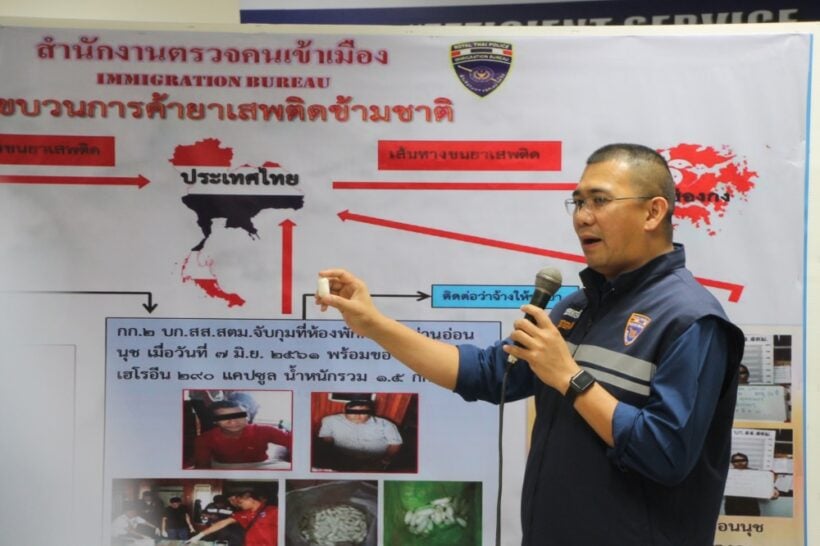 15.5 kilograms of heroin is a serious amount of illicit narcotics.
Six Nepalese and one Indian national have been accused of being members of a transnational drug-trafficking syndicate, They've been transporting drugs by having people swallow dozens of capsules containing heroin and were arrested last week.
The Nepalese suspects were identified as Singha Bir Gongbotamang, Sudarshan Thapa, Prasad Gurung, Suresh Tamang, Abashesh Gurung and Kare Gurung while the Indian national was identified as Lal Gurung. All were aged between 36 and 62.
Chuchat said Gongbotamang was the first to be arrested on June 6 after being found with 15.5 kilograms of heroin in his luggage while waiting to board a plane from Chiang Mai International Airport to Bangkok.
The following day, police raided a condominium in the Soi Sukhumvit 77 (On Nut) area of Bangkok's Suan Luang district and arrested Lal Gurung and Thapa. They also seized 1,450 grams of heroin, a digital scale, and plastic capsules for smugglers to use when swallowing heroin for transportation to a third country. Another search of a nearby apartment on June 8 yielded the remaining four suspects, who were linked to the previously nabbed trio.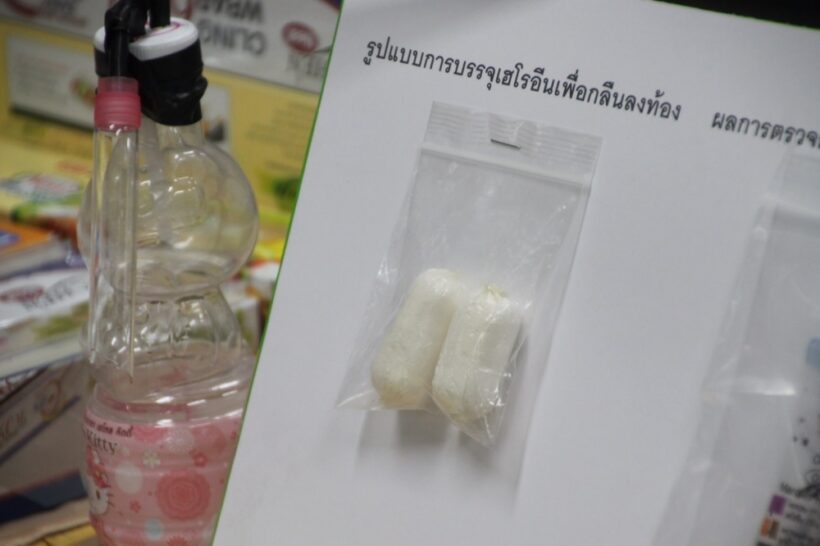 Immigration Police 2 superintendent Pol Colonel Pravit Sirithorn said the men were allegedly hired to swallow heroin capsules – with each expected to ingest at least 50 capsules – to avoid the authority's detection while travelling through Suvarnabhumi International Airport to Hong Kong.
The police investigation found that Gongbotamang paid 2 million baht for the heroin in Myanmar and smuggled it into Thailand. The six men would then swallow capsules containing the heroin before travelling to Hong Kong in exchange for about 100,0000 baht in payment per head.
Police initially charged the three earlier arrested men with having heroin in their possession with intent to sell, and revoked the visa of the four later-arrested men over prohibited behaviour under the Immigration Act 1979.

STORY: The Nation