Belarusian prostitute has her day in BKK court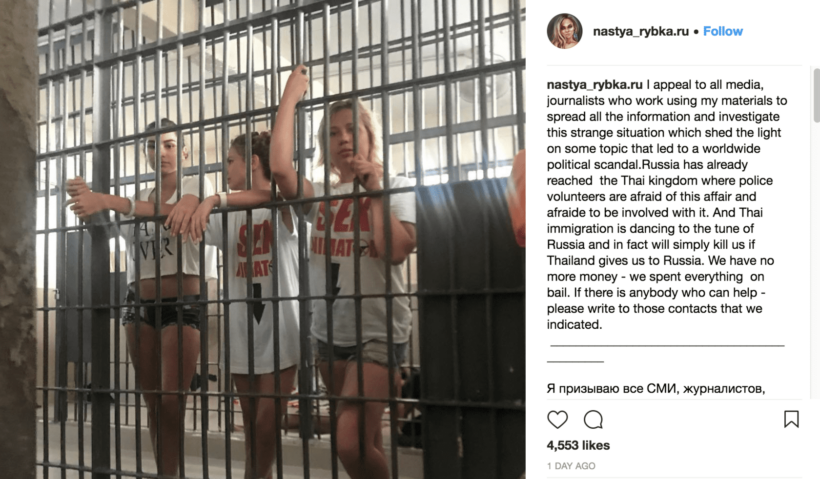 Anastasia Vashukevich, the Belarusian model and self-branded sex-guru detained in Bangkok, who made extravagant claims about alleged Russian meddling in the 2016 US election, is due in court today. She has offered to dump on several Russian businessmen linked with Russian President Putin with alleged links to US businessmen and politicians close to the US President.
Anastasia Vashukevich, AKA Nastya Rybka, was one of nine foreigners arrested in Pattaya last February after raids on so-called sex courses where participants paid 20,000 for training with the promise of a certificate if they completed the course.
Police originally help them over visa and work permit issues but she was eventually charged with soliciting and 'criminal association' by Pattaya Police. Three participants, who were arrested at the same time as Anastasia, have either been deported or are awaiting deportation according to Thai immigration officials.
"Thai Immigration is dancing to the tune of Russia and will simply kill us if Thailand gives us to Russia." Instagram/Nastya_Rybka.ru
After an offer to provide 'information' about overheard and recorded conversations to American officials, in a swap for seeking asylum, American officials, journalists and, reportedly, the FBI, rushed to Bangkok seeking to get the story. They were politely refused access to the Belarusian media attention-seeker. She made her offer in a video on her Instagram account.
In the video she named names and cast out the line for diplomats, officials and media to bite. They did.
"They are trying to put us behind bars. That is why I am ready to tell you about all those missing puzzle pieces that you lack regarding a link between our esteemed lawmakers and Paul Manafort, Trump and all this brouhaha" she said in the video.
Despite all the 'brouhaha' Nastya/Anastasia hasn't so far been able to pass on anything even vaguely interesting either because she hasn't had the chance or is waiting for some guarantees from US officials before she spills the beans. She has written a book in the past about seducing Russian Oligarchs, a book that hasn't made any of the Eastern European best seller list so far.
Her video showing  Russia's deputy PM, Sergei Prikhodko, cavorting on an expensive yacht owned by mining billionaire Oleg Deripaska shows she was 'connections' but the video and her claims about people in the video are now the subject of legal proceedings. Vashukevich had an affair with Deripaska. Deripaska, a mining tycoon, was once an associate of the US President's ex-campaign manager Paul Manafort who has now been indicted on money-laundering and tax charges.
"I am the only witness and the missing link in the connection between Russia and the US elections – the long chain of Oleg Deripaska, Prikhodko, Manafort, and Trump." Instagram/Nastya_Rybka.ru
She has her day in a Thai court today where, hopefully, she will feel inclined to share more information, if only to save herself from imminent deportation back to Russia.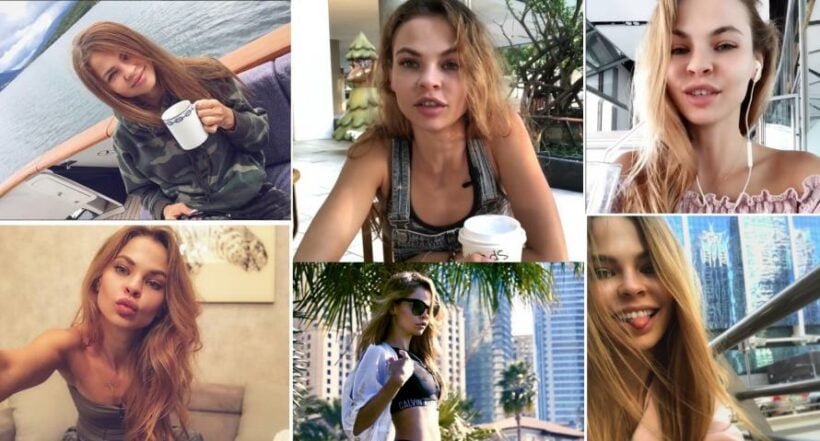 Read more headlines, reports & breaking news in Pattaya. Or catch up on your Thailand news.

New WHO world road death report – Thailand drops to number 8 but still high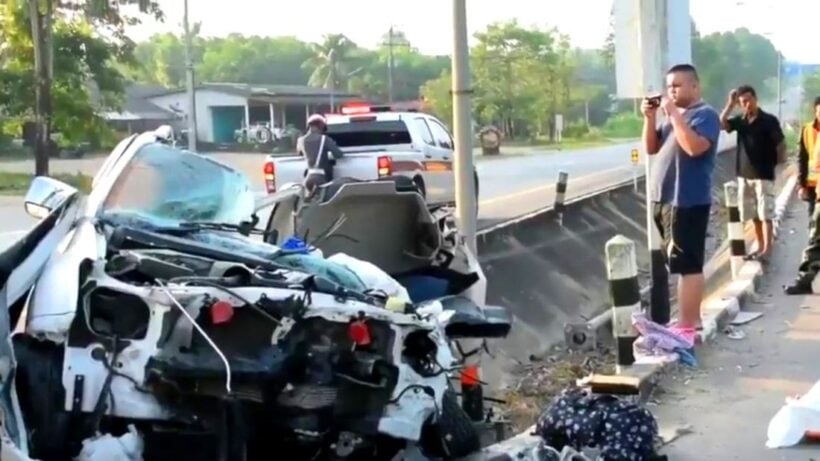 Thailand's roads remain some of the deadliest in the world. But the Kingdom has dropped from its previous number two position to number eight, behind a collection of backwater African states and other undeveloped countries.
A new report by the World Health Organisation shows that the road safety situation in Thailand hasn't improved. The shocking news is outlined in a the WHO report, Global Status Report on Road Safety 2018,
The report indicates the death rate per 100,000 population in Thailand was 32.7. This ranks Thai roads as at least the deadliest in ASEAN and amongst the deadliest in the world.
Only seven other nations fared worse than Thailand, while the countries with the highest road traffic death rate per 100,000 population were Liberia, Saint Lucia, Burundi and Chad.
The report, compiled using data from 2016 from 175 countries, shows that Europe has the safest roads with 9.3 deaths per 100,000 population. The African continent had the worst rates.
The report shows that there is an average of 22,491 people killed on Thai roads every year. South east Asia, where motorcycle-related deaths account for 43 percent of the total road toll, had an average of 20.7 deaths per 100,000 population.
Globally, the report found that the situation regarding road traffic deaths is worsening, with someone killed in a road accident every 24 seconds somewhere in the world.
The WHO road death Hall of Shame…
1. Liberia – 35.9 (per 100,000 people)
2. Saint Lucia – 35.4
Equal 3. Burundi and Zimbabwe – 34.7
Equal 4. Democratic Republic of Congo and Venezuela (Bolivarian Republic of) – 33.7
5. Central African Republic – 33.6
6. Thailand – 32.7
7. Burkina Faso – 30.5
8. Namibia – 30.4
9. Cameroon – 30.1
10. Mozambique – 30.1
Bangkok police officer kills French citizen following bar brawl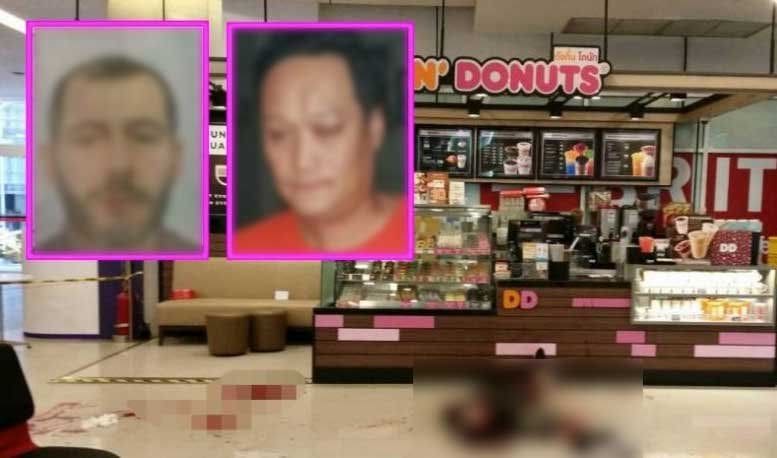 A French tourist was killed in his Bangkok apartment in the early hours of Wednesday by a local Policeman.  The two were seen at a Lucky Shot Food and Sports Restaurant on Sukhumvi Soi 11/1 Tuesday evening. Witnesses say a bar brawl broke out between the two men in which the tourist was getting the upper hand, the reason for the confrontation is still unclear.
The shooter has been identified as 49 year old Pol Sen Sgt Maj Kantapong Huasdri from Lumpini police station and the victim was 41 year old Malik JDjamel. Begrudged from the outcome of the fight, the officer followed the victim home and is believed to have delivered the fatal shots.
Pol Sen Sgt Major handed himself in and and when interrogated confessed to killing the French man. Immigration police say that the victim in question was residing in the capital for the last few months and was currently looking for work opportunities.
Witnesses have confirmed that the two men were intoxicated.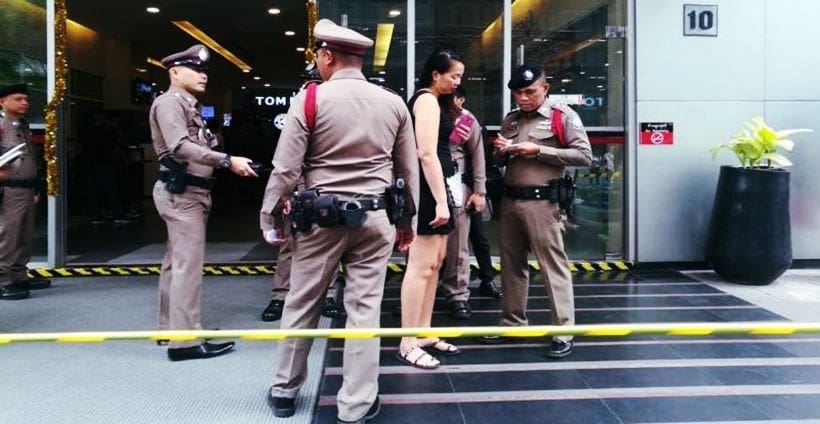 SOURCE: Bangkok Post
Taxi motorbike driver found dead in Phuket room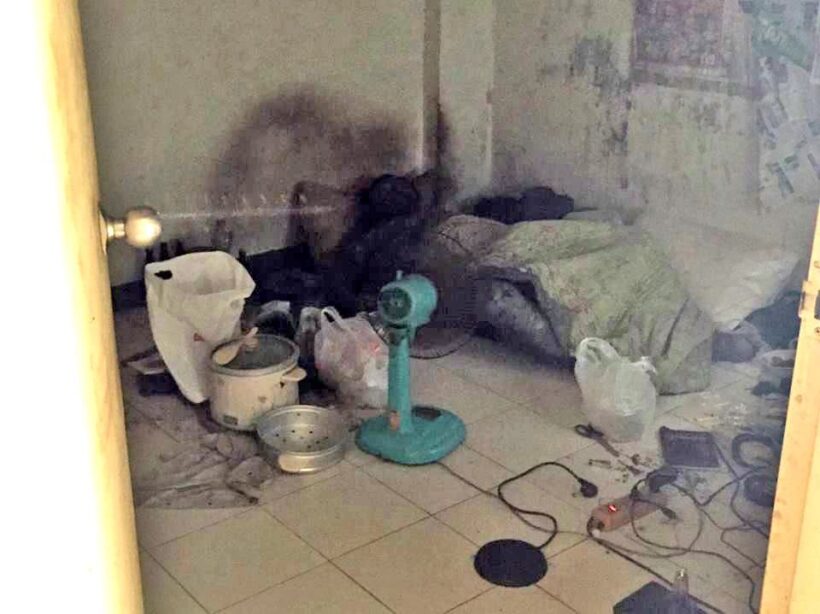 A taxi motorbike driver has been found dead in a room in Thalang today.
The Thalang Police were notified about the incident at the National Housing Authority in Thalang around midday today.
Police and rescue workers arrived to find the body of a man who was identified as 39 year old Toemorn Suwan. Nearby they found empty bottles of whisky.
There were no signs of a struggle found on his body. Police believe that Mr Toemorn died at least four days before his body was found. His body was taken to the Thalang Police Station.
Mr Toemorn's father told police that his son was a motorbike taxi driver in Patong. He lived alone and liked to drink whisky.
On Sunday he injured his knee so didn't go to work. His family came to visit him at his room. But today they tried to contact him but there was no answer.
Police are continuing their investigation.