Thai Rath downsizes newspaper workforce citing crippling decline in revenues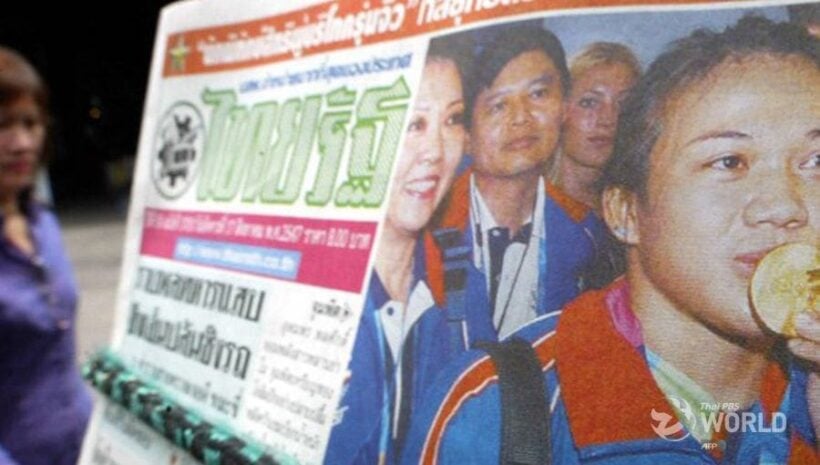 Thai Rath, the country's biggest newspaper, is buckling under the weight of digital change and downsizing its staff.
In yet another sign of the woes in the Thai media industry, the mass-circulation Thai Rath newspaper is downsizing through a voluntary early retirement scheme.
Thai Rath, which at its peak claimed a daily circulation of one million, said in a statement yesterday that the drastic change in media consumption behavior has hit the paper badly.
Thai Rath was founded on 5 January 1950 by Kampol Wacharapol as Khaopap which was published between 1950 and 1958. The newspaper was shut down in 1958, along with other leading contemporary newspapers, by the military government of Field Marshal Sarit Thanarat. Kampol then "rented" the Siang Ang Thong newspaper's name from Laor Ketkaew, and continued publishing under that name between 1 May 1959 and 24 December 1962. On 25 December 1962, Thai Rath published its first issue.
The statement, signed by its CEO Ms Yingluck Watcharaphol, admitted that the paper was not able to meet its revenue target although it had tried all possible means to keep the newspaper business afloat.
It said it is necessary for the company to downsize and to reduce its staff so it will be able to carry on with the business, adding that all staff members at every level of the Watcharaphol Company which owns the newspaper and a digital TV channel, are eligible to join the voluntary early retirement program.
The paper offers a severance pay starting at 30 days of wages up to 300 days worth of wages, depending on their employment period.
Thai media industry has been going through a particularly rough time since the explosion of digital media a few years back, coupled with over-supply in the digital TV market. Several other media outlets have also downsized, ceased publishing or reduced pages because of declining circulations and advertising revenue.
Keep in contact with The Thaiger by following our
Facebook page
.
Never miss out on future posts by
following The Thaiger
.
Court acquits PM Prayut Chan-o-cha, allowing him to stay on at military residence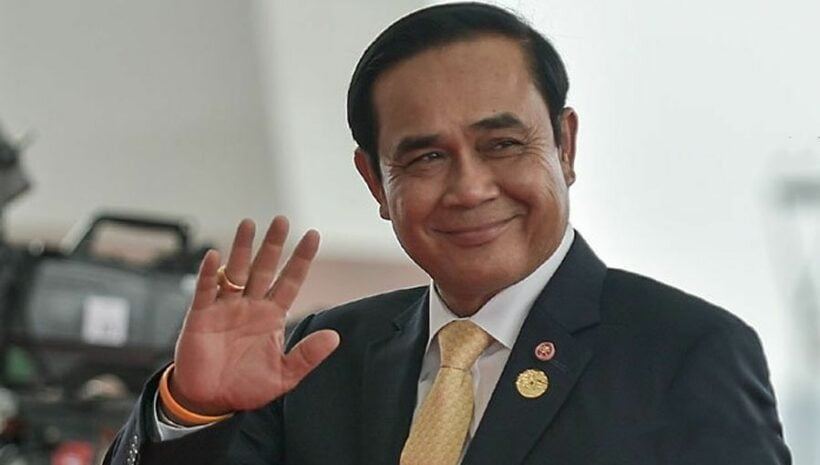 PM Prayut Chan-o-cha will be staying in office and at his military residence. Bangkok's Constitutional Court ruled today that the prime minister and former Thai general and commander of the Thai Army has not violated the charter by occupying a military-owned residence. The court says under military regulations, former officers can remain at their Army residence after their retirement at the discretion of the Thai Army commander.
Pro-democracy protesters have been pushing on Prayut to resign since July, along with calling for a rewrite of the 2017 Constitution together with reform of the government and role of the monarchy. Recently, Prayut was accused of violating the Constitution by staying at an official Army residence, rent-free, after his 'retirement' as General Prayut in 2014. Some say the tenancy represents a conflict of interest and the prime minister was abusing his power. A guilty ruling would've potentially put an end to his premiership.
Sections 184 and 186 of the Thai Constitution forbid a government minister from "receiving any special money or benefit from a government agency, state agency or state enterprise apart from that given by the government agency, state agency or state enterprise to other persons in the ordinary course of business."
Prayut told the court that he was staying at the residence at the First Infantry Battalion of Royal Guards because his home in Baan Phitsanulok was being renovated and that his security team suggested he live at the Army residence for safety, a source told Nation Thailand.
Similar housing has been provided to former Army chiefs who are now members of the Cabinet, Privy Council and Parliament, according to the Royal Thai Army. They add that the residence was provided to Prayut because the prime minister "deserves the honour and security it provides."
SOURCE: Nation Thailand
Keep in contact with The Thaiger by following our
Facebook page
.
Never miss out on future posts by
following The Thaiger
.
Thai Airways to resume flights from Bangkok to Chiang Mai and Phuket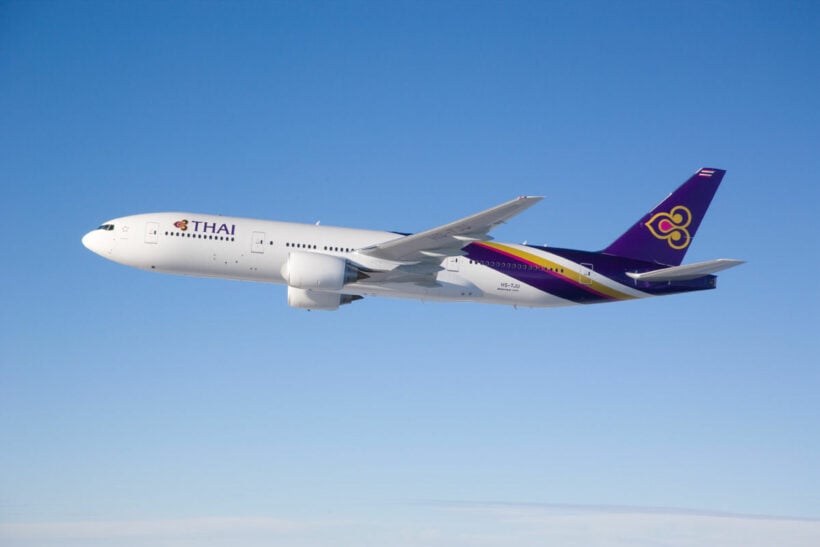 After nearly 9 months on the ground due to the coronavirus pandemic, along with problems balancing their accounts, Thai Airways will resume flights between Bangkok and Chiang Mai as well as Bangkok and Phuket later this month. The flights will start back up on Christmas day.
Flights from Bangkok to the 2 key tourist provinces have been grounded since April 1. Starting December 25, the airline will run 3 flights a week on both routes. A source told the Bangkok Post that the new schedules will run until at least February 28.
Thai Lion Air, Thai Air Asia, Nok Air, Thai Smile, VietJet Air and Bangkok Airways have returned to the domestic skies since July and slowly adding frequency to their routes.
In addition to resuming the domestic flights, the Thai Airways is relaunching some international flights from January 1 to March 27 including weekly flights to Frankfurt, London, Copenhagen, Sydney, Seoul, Manila, Taipei and Osaka. Flights from Bangkok to Tokyo will be available 3 times a week and flights from Bangkok to Hong Kong will be available every day.
Thai Airways has been tackling bankruptcy throughout the lockdown and trying to make up for more than 300 billion baht in losses. Since many flights were suspended due to travel restrictions, Thai Airways has tried to make money by business ventures on the ground, like a pop-up restaurant serving in-flight meals and selling off unwanted equipment from their warehouse. There also disposing of much of their older fleet, including all of their Boring 747-400s.
SOURCE: Bangkok Post
Catch up with the latest daily "Thailand News Today" here on The Thaiger.
Keep in contact with The Thaiger by following our
Facebook page
.
Never miss out on future posts by
following The Thaiger
.
Court to deliver verdict on PM's military residence this afternoon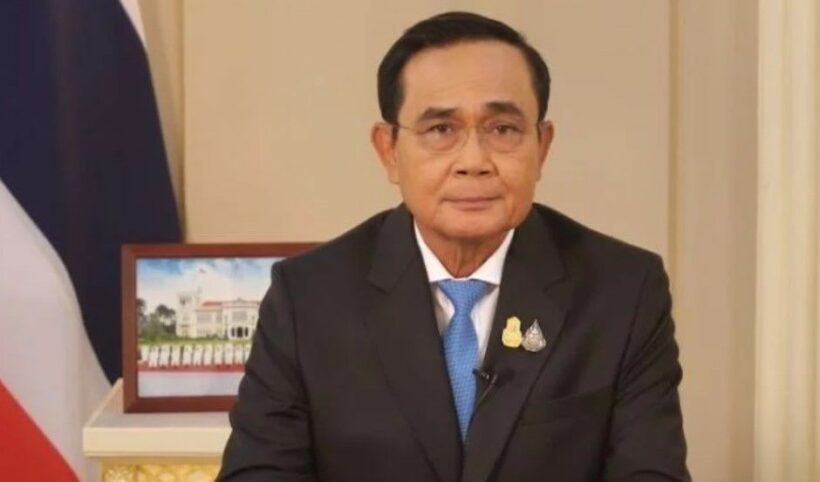 Security is expected to be extremely tight at Bangkok's Constitutional Court today, as the ruling in the matter of the PM's residence is delivered. Prayut Chan-o-cha is accused of violating army rules by occupying a military residence rent-free, despite having retired from the army in 2014. Critics say his tenancy represents a conflict of interest. Should the court agree with them, it will spell the end of his premiership, something pro-democracy protesters have been calling for since July.
Thai PBS World reports that the court has issued a statement to confirm that only approved parties will be allowed in the courtroom, including the PM, the complainant, and relevant lawyers and officials. The case was brought earlier this year, following a request from the leader of the Pheu Thai opposition party, Sompong Amornwiwat. The court has confirmed the verdict will be broadcast on its You Tube channel from around 3pm, meaning the public can watch it live.
Bangkok authorities are apprehensive about potential unrest should some parties disagree with the court's findings. Piya Tavichai from the Metropolitan Police Bureau has confirmed that hundreds of police officers will be on duty, in and around the court buildings, with the front entrance already sealed off. A planned rally by the anti-government protest group, Ratsadon, has now been switched to the Lad Phrao Intersection, in the Chatuchak district of the capital.
We'll all know the decision around 3pm this afternoon.
SOURCE: Thai PBS World
Keep in contact with The Thaiger by following our
Facebook page
.
Never miss out on future posts by
following The Thaiger
.