Missing airline food? Thai Airways has a solution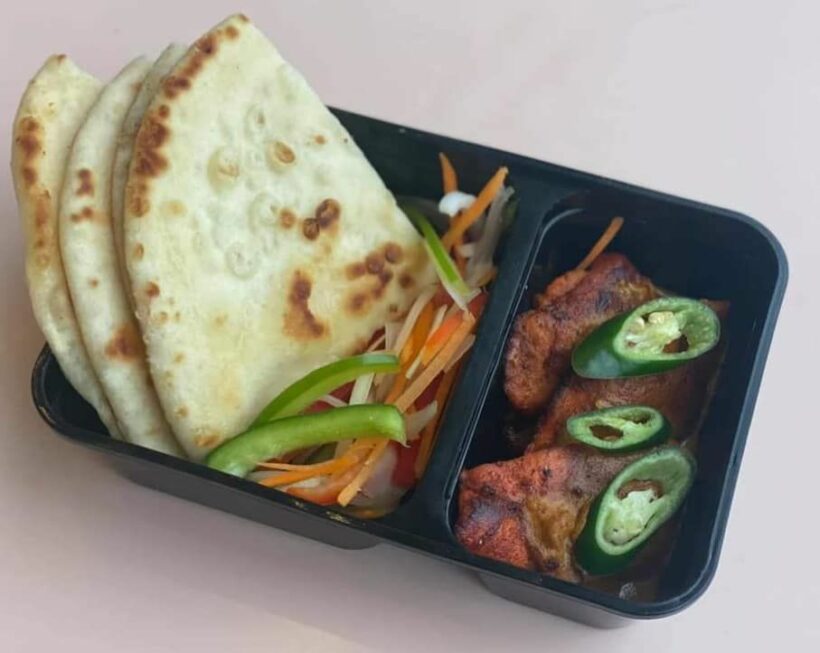 What's the deal with airline food? Some people think it's actually good. Really good. Thai Airways is selling their "high quality" airline meals on land since many flights are grounded due to the coronavirus pandemic travel restrictions. They've had such a great response over the past 2 months that they're extending their weekly lunch special.
From 9am to 2pm today until Friday, the airline will be selling their in-flight meals from their headquarters on Vibhavadi Rangsit Road in Bangkok. Get there fast because the food is known to sell out by the afternoon.
The airline made their in-flight meals available for delivery in April. They sold box-meals like stir fried tiger prawn and beef cheek with cumin sauce. The airline started serving their in-flight meals from the company's office in July.
A Facebook post shared on the airline's page says customers should get to the event before 10am because many people arrive around lunch time and the food is usually sold out by the afternoon. The menu changes every week and has a variety of options like sushi, lobster buns, smoked salmon Caesar salad and chocolate cheesecake.
Other airlines and in-flight catering companies have also sold their meals to people on land. The Hong Kong airline Cathay Pacific sells their meals to airport staff. Aerofood ACS, a catering company for the Indonesia's national airline Garuda, has been offering their meals as takeaway dinners.
An Indonesian resident, Rubi Haliman, says he's ordered 4 meals from Aerofood . He even said the meals taste better from the ground, but says it's not the same as the "sensation of eating in the sky."
"My favorite was nasi daun jeruk: rice with lemon flavour," adding that his meal was served with a side of egg tofu and jongkong, an Indonesian sticky rice pudding, for dessert.
With travel restrictions across the world, fewer flights are taking off and some airlines can't serve food at all due to coronavirus prevention measures. The company that supplies American Airlines with nuts now has so many nuts they're selling them online. GNS Foods just opened a retail store at its factory to help sell their more than 50,000 pounds of "first class" nuts.
Australia's Qantas airline has a problem other than food. They now have so many business class pajamas, tea bags and hand cream that the airline is now selling them as "care packs."
Hungry for airline food? Here's a sample menu from last week's Thai Airways catering event:
Salad
Tuna salad
Caesar salad with smoked salmon
Lobster Bun
Pasta
Carbonara pasta
Ravioli pasta, ketchup
Middle Eastern food
Arabic style baked rice (Prawn Kabsa with Kabsa rice)
Indian food
Chicken Tikka (Chicken Tikka)
Chinese food
Kung Pao chicken rice
Sichuan soup
Japanese food
Chicken rice (Chicken Teriyaki)
Beef rice (Gyu Don)
Thai food
Chicken rice
Daily food specials
Dessert
Macarons black currant
A variety of Thai desserts
Want more from the Thaiger family?
📱 Download our app on Android or iOS for instant updates on your mobile
📧 Subscribe to our daily email newsletter
👍 Like/Follow us on Facebook
🔔 Subscribe to or Join our YouTube channel for daily video updates
Thai Airways' creditors to vote on rehab plan today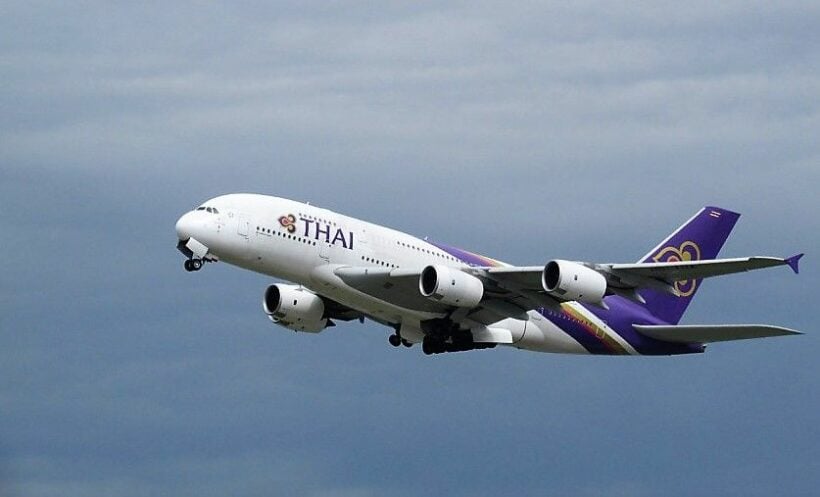 Today is D-Day for Thai Airways, with 13,000 creditors voting on whether or not to accept the struggling airline's rehabilitation plan. According to a Bangkok Post report, a source at the airline has warned that should creditors reject the plan, the carrier will be declared bankrupt and they would only receive 12.9% of what they're owed.
In the event of a bankruptcy declaration, the airline's assets will be appraised to decide how much of its debts can be repaid. The estimate of 12.9% is based on the value of assets currently held by the carrier.
The Bangkok Post reports that the rehabilitation plan which was submitted in March covers debts of around 410 billion baht. It's understood major shareholders own around 180 billion baht of that debt between them. Should the rehab plan be accepted today, it's likely Thai Airways will be given a certain timeframe in which to turn itself around.
The plan calls for the repayment period of debts arising from unsecured bonds worth 70 billion baht to be extended to 10 years, with a debt moratorium in the early stages of repayment. The airline is also introducing tough cost-cutting measures, including job reductions via early retirement for thousands of its 20,000 workers.
It's understood the plan does not call for the Ministry of Finance to provide a loan but says anyone can obtain the loan and the ministry can help with cash injection negotiations. The State Enterprise Policy Office has already stated that the government will not re-capitalise the airline.
SOURCE: Bangkok Post
Want more from the Thaiger family?
📱 Download our app on Android or iOS for instant updates on your mobile
📧 Subscribe to our daily email newsletter
👍 Like/Follow us on Facebook
🔔 Subscribe to or Join our YouTube channel for daily video updates
Health officials race to vaccinate 70% of Khlong Toey slum residents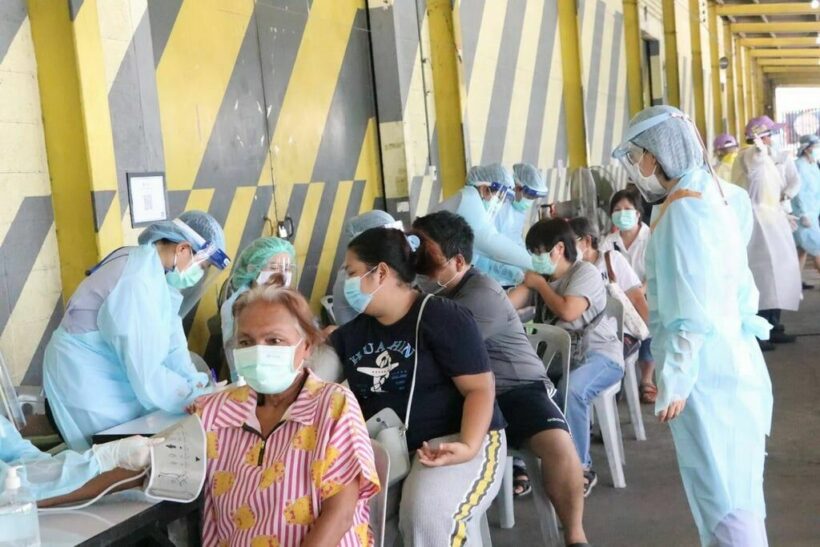 Health officials are racing to vaccinate 70% of residents in Bangkok's Khlong Toey neighbourhood, the largest slum in the city where hundreds have tested positive for Covid-19 since April. With people living in crowded conditions and many unable to take off work to self-isolate, Thai authorities have been rolling out proactive Covid-19 testing and a mass vaccination campaign in an effort to contain the virus.
A third vaccination unit has been set up in the district at the Port Authority Stadium, adding to the units at Tesco Lotus Rama IV and Wat Khlong Toey School. Around 50,000 of the 80,000 residents in the Khlong Toey slum need to be vaccinated against the coronavirus to reach herd immunity, according to Bangkok Governor Aswin Kwanmuang.
As of Sunday, 11,211 people had been vaccinated at the mobile units and each vaccination unit has been handing out 1,000 queue cards each day. With the third vaccination unit, city officials plan to inoculate 2,500 to 3,000 people per day until May 19.
The Bangkok Metropolitan Administration launched a proactive testing campaign on April 27 in the Khlong Toey district. Since then, 19,983 people have been tested with 654 people positive for Covid-19. 5,700 people are waiting for the results to come back and the others are negative.
SOURCE: Nation Thailand
Want more from the Thaiger family?
📱 Download our app on Android or iOS for instant updates on your mobile
📧 Subscribe to our daily email newsletter
👍 Like/Follow us on Facebook
🔔 Subscribe to or Join our YouTube channel for daily video updates
Monday Covid UPDATE: 1,630 new cases and 22 deaths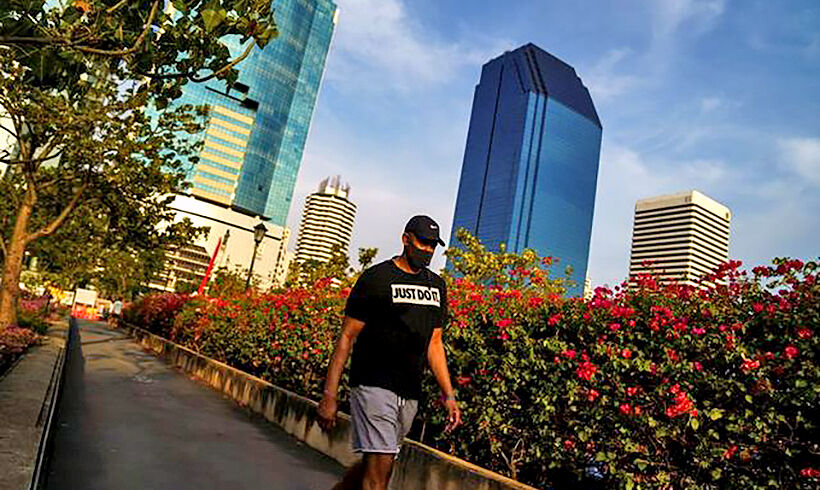 Monday's totals have been announced for Covid-19 infections and new deaths over the past 24 hours. The Thai public health ministry reports 22 deaths and 1,630 infections.
• The only 5 imported Covid-19 cases yesterday were from neighbouring countries, Cambodia, Malaysia and Myanmar. Authorities say that patrols will have to be stepped up at this time to control the illegal border crossings.
All 5 people caught were Thais who were were trying to cross back into Thailand without going through the border checkpoints. They've all been admitted to state hospitals.
• 100+ African gemstone traders have tested positive for Covid-19 over the last 4 days in Chanthaburi, east of Bangkok. Authorities have confirmed that none were detected with the African or Indian variants of Covid-19.
The 109 traders tested positive between May 6 – 9.
• 63 new cases of Covid-19 have been announced in Chon Buri today (including Pattaya), a drop from totals reported over the past week. There's also been 1 additional death reported. 1,507 people remain in medical care for the virus in the province.
• Meanwhile all public service and government offices, including Thai immigration, are closed for Monday. But it's not a public holiday. Today is the Royal Ploughing Ceremony which is a traditional ceremony to forecast the season's rice and wet season crops. His Majesty the King usually presides over the annual event at the royal parade grounds of Sanam Luang.
Want more from the Thaiger family?
📱 Download our app on Android or iOS for instant updates on your mobile
📧 Subscribe to our daily email newsletter
👍 Like/Follow us on Facebook
🔔 Subscribe to or Join our YouTube channel for daily video updates