Lumpini boxing stadium re-opens tomorrow for online and TV spectators only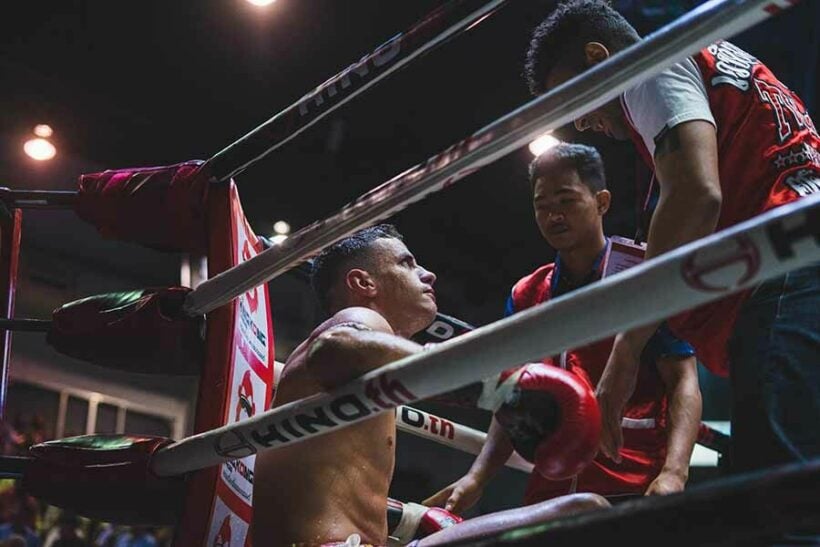 Lumpini boxing stadium in Bangkok is set to re-open tomorrow for its first fight in 12 months, but fans will be unable to see it in person. The stadium, which is owned by the Thai Army, will broadcast the event online and to television audiences as restrictions on mass gatherings continue. Tickets will not go on sale to the public and only authorised individuals will be given access to the stadium. Matches will take place on Tuesdays, Fridays and Saturdays, and can be viewed on terrestrial television or online.
The 65 year old stadium has been closed since March 2020, when it was linked to a cluster of Covid-19 cases. The infections were reported after officials went ahead with a boxing match 2 days after the government had issued strict instructions for such venues to close as Covid-19 restrictions came into force. Following the revelation, army chief Apirat Kongsompong ordered the transfer of all involved.
According to a Thai PBS World report, the stadium has undergone a major renovation while closed, including a management restructure. The board has approved the revamp to make the stadium a centre for military sports promotion.
The stadium is one of the military's welfare projects, serving as a training ground for Thai boxing and hosting both domestic and international fights. The refurbishment now includes a boxing school, as well as a facility to train coaches and referees, who will be formally certified after passing their training programmes.
It's understood the army has also revamped a number of other sporting facilities, including 33 golf courses, most of which are reserved for military personnel and their families. Officials are also considering turning a horse racing course in the north-eastern province of Nakhon Ratchasima into a public park.
SOURCE: Thai PBS World
📱 Download our app on Android or iOS for instant updates on your mobile
📧 Subscribe to our daily email newsletter
👍 Like/Follow us on Facebook
🔔 Subscribe to or Join our YouTube channel for daily video updates
Human Rights Watch calls on Thailand to release activists detained on lèse majesté charges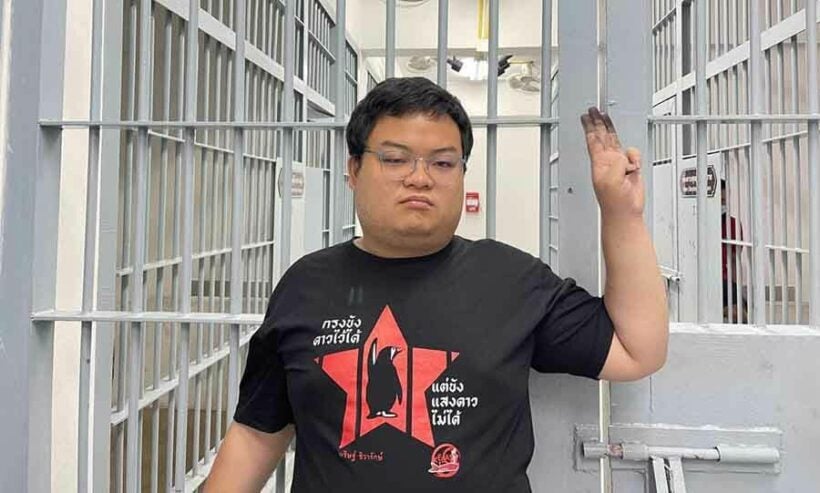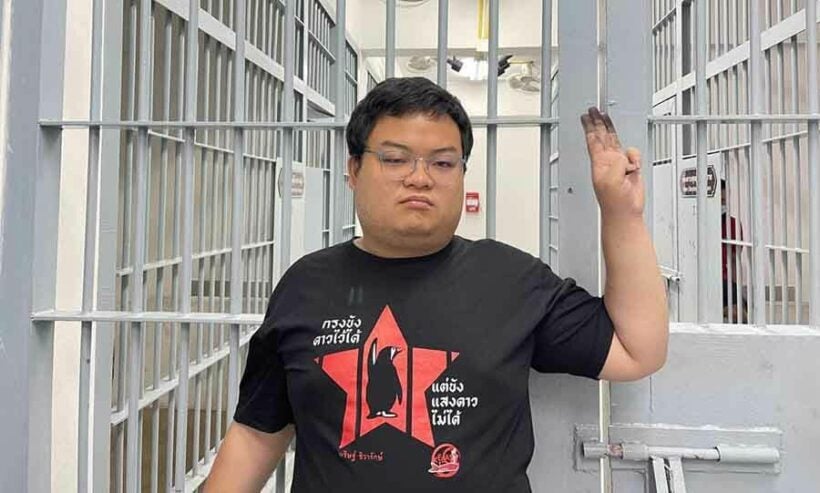 The Human Rights Watch is calling on Thai authorities to release pro-democracy activists who are detained on lèse majesté charges which carry an up to 15 year prison sentence for insulting the Thai Monarchy. HRW says the charges should be dropped because the activists' rights to freedom of expression and assembly have been violated.
2 of the detained activists, both students at Thammasat University, have been on a hunger strike as a form of protest against their pre-trial detention. Parit Chiwarak has been on a hunger strike for 35 days and Panusaya Sithijirawattanakul has been on the strike for 21 days. HRW says the 2 activists should be released and transferred to a hospital for medical supervision.
HRW Asia director Brad Adams says Thai authorities should immediately drop the cases against Parit, Panusaya as well as others who were "unjustly charged for their peaceful pro-democracy protests, but at a minimum, they should be released on bail."
"Holding activists in detention prior to trial and conviction, which could be years away, seems aimed to unfairly punish them rather than fulfill a legitimate state interest."
Back in February, Parit along with 3 other prominent activists Arnon Nampha, Somyot Pruksakasemsuk and Patiwat Saraiyaem, were ordered to pre-trial detention for charges related to their actions in the pro-democracy movement. Last month, Panusaya and 2 other democracy activists, Jatupat Boonpattararaksa, and Panupong Jadnok, were ordered by the Bangkok Criminal Court into pre-trial detention for lèse majesté charges relating to speeches demanding monarchy reform at a September rally.
Under Section 112 of Thailand's Criminal Code, known as the lèse majesté law, insulting or defaming the Thai Monarchy carries a maximum punishment of 15 years in prison. The activists were also charged with sedition under Section 116 of the Criminal Code, which carries a punishment of up to 7 years in prison.
The activists have been denied bail and the HRW says they could end up being detained for years until their trial is concluded. HRW says holding the activists in pre-trial detention on lèse majesté charges violates their rights under international human rights law.
With the rise of the student-led pro-democracy movement, the number of lèse majesté charges has increased over the past year. For nearly 3 years prior, lèse majesté prosecutions never made it to court. Over the past year, 82 people have faced lèse majesté charges for actions at rallies or on social media related to the pro-democracy movement. Adams calls it a "witch hunt."
"The Thai government should stop this witch hunt against peaceful dissenters and demonstrate respect for human rights by permitting all viewpoints… The government should engage with United Nations experts and others about amending the lèse majesté law to bring it into compliance with Thailand's international human rights law obligations."
SOURCE: Human Rights Watch
📱 Download our app on Android or iOS for instant updates on your mobile
📧 Subscribe to our daily email newsletter
👍 Like/Follow us on Facebook
🔔 Subscribe to or Join our YouTube channel for daily video updates
Thai police to focus on busting house parties and other social gatherings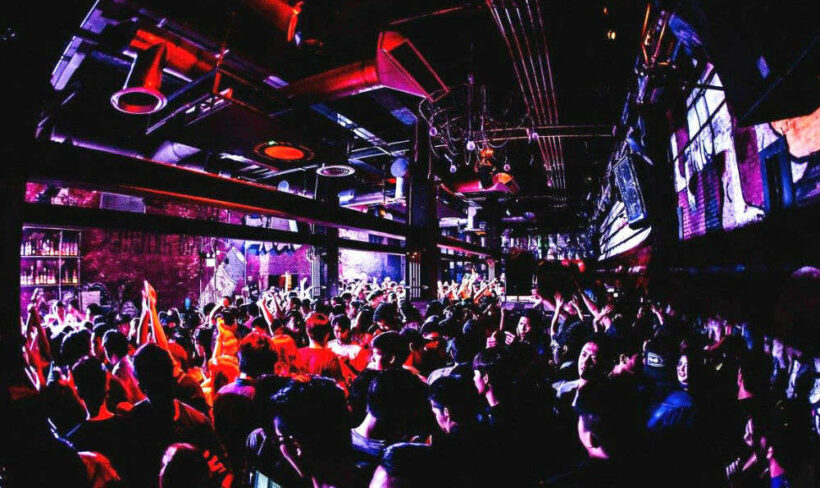 Police are now focusing on busting house parties and other social gatherings in an effort to combat the spread of Covid-19. With large parties and nightclub hopping setting off a new wave of the coronavirus, with the epicentre in nightlife district in Bangkok's Thong Lor area, the Royal Thai Police are now ordered to delay its crackdown drunk driving to focus on stopping illegal social gatherings.
Officers are now on the look out for loud music and party lights as well as venues that are break the Covid-19 closure orders. They are also keeping an eye on social media as well as the traffic to see if people are flocking to a particular area. The public is also asked to report any illegal gatherings and parties to police.
Police will focus on stopping private parties and other social gatherings in 18 provinces classified as "red zones" under the highest control to contain the spread of Covid-19 including Chon Buri and Bangkok. Under the emergency orders, there are also policies and rules for police officers to protect themselves from the virus.
While police have been ordered to put the drunk driving campaign on hold, officers may still set up road checkpoints for crime prevention.
SOURCE: Pattaya News
📱 Download our app on Android or iOS for instant updates on your mobile
📧 Subscribe to our daily email newsletter
👍 Like/Follow us on Facebook
🔔 Subscribe to or Join our YouTube channel for daily video updates
Group rallies outside US Embassy in Bangkok, calls for America to stop interfering in Thai politics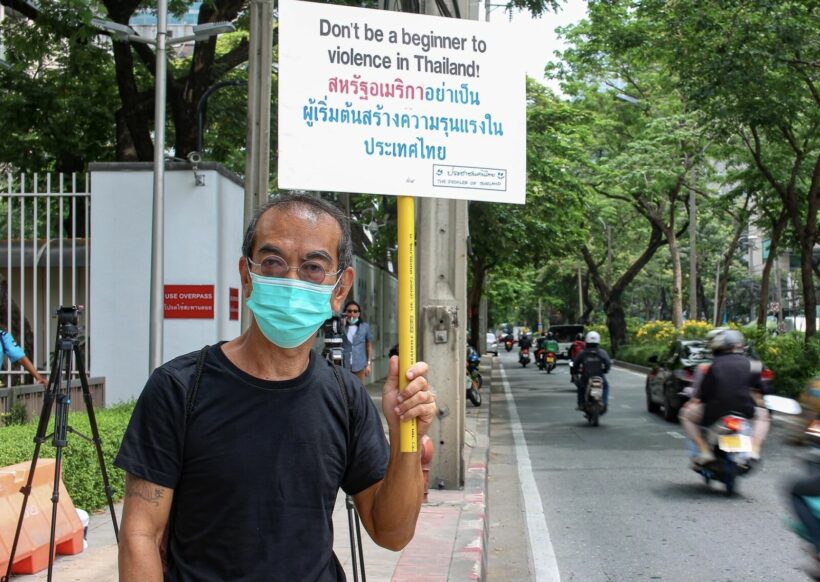 In the midst of a pro-democracy movement in Thailand, some claim the United States government is influencing Thai politics and even fueling the divide between political parties, particularly those who support the Thai monarchy and the younger activists who are pushing for democracy and monarchy reform. Yesterday, a group rallied outside the US Embassy in Bangkok calling on the American government to stop interfering with Thai internal affairs.
One of the leaders of the Prachachon Khon Thai group, Phichit Chaimongkon, says the American government pushes for democracy across the world and has been meddling in the affairs of various countries for the past 2 decades, leading to conflict. He claims the US has been involved in political groups in Thailand that threaten both national security and the monarchy.
The demonstration was led by Nitithorn Lamlua, a lawyer and a former leader of the now-defunct People's Democratic Reform Committee, a group that pushed for democracy with the king as head of state and called for the removal the then-prime minister Thaksin Shinawatra. Yesterday, the group submitted a letter to US Chargé d'Affaires Michael Heath in its second call to the US government to stop interfering in Thailand's internal affairs.
US embassy spokeswoman Nicole Fox says the US government is not funding or supporting protests or political movements in Thailand.
Back in October, a group of Thai royalists gathered outside the US Embassy in Bangkok and called on the American government to stop a so-called "hybrid war," saying the US was interfering in Thai politics and creating a political divide in Thailand.
SOURCE: Bangkok Post
📱 Download our app on Android or iOS for instant updates on your mobile
📧 Subscribe to our daily email newsletter
👍 Like/Follow us on Facebook
🔔 Subscribe to or Join our YouTube channel for daily video updates