Fix Bangkok's traffic within 3 months – Thai PM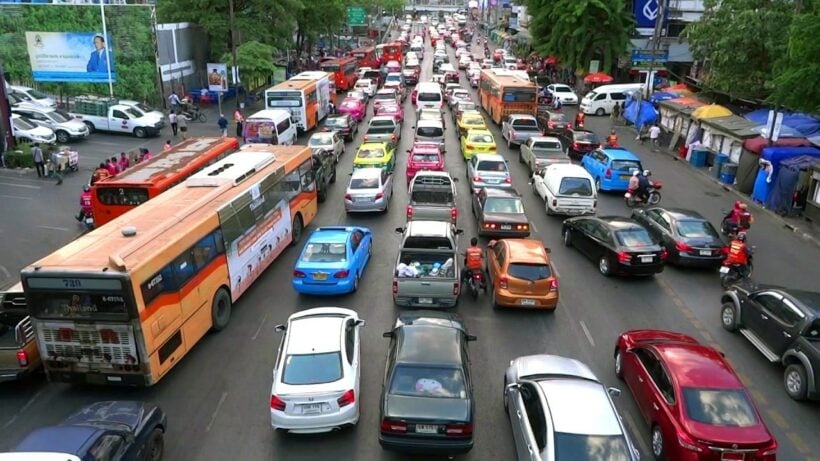 Thai PM Prayut has instructed police stations to help with efforts to ease Bangkok's severe road congestion problems within three months. The PM says that relevant technology must be adopted to help control and manage traffic flow, especially during peak hours.
"The government can't deny the responsibility of easing traffic problems."
He was speaking during a visit to the Traffic Police Division's integrated traffic control centre. During the visit, General Prayut said that from now on all police stations in Bangkok will have to follow instructions from the traffic-control centre, in a move to ease traffic problems around the capital.
He said technology could be adopted to get real-time traffic data for the city's entire network of roads, rails and waterways. Using up-to-date technology would provide better and more accurate traffic updates compared to just humans watching monitors.
He also suggested that help should be sought from university researchers about the use of technology in analysing traffic conditions and easing traffic flow. The PM said this effort to ease traffic congestion should yield a positive result within three months and has threatened to take disciplinary action against any police station found to have been negligent.
He said all related state agencies should work together closely and seriously, in a united manner, to help ease the traffic problem. He cited the Metropolitan Police, Expressway and Rapid Transit Authority, State Railway of Thailand |and Bangkok Mass Transit Authority, among others.
Prayut has also instructed national police chief, General Chaktip Chaijinda, to ensure that motorcades of his Cabinet members do not affect the already congested traffic. His instruction came after Bangkok commuters complained about frequent motorcades led by police motorcycles during rush hour.
Also yesterday, the PM and his entourage rode the Skytrain from National Stadium station to Bang Wa, on the Thon Buri side of the city. Telling reporters that this was his first commuter-train ride in 10 years, the premier also took time to talk to some passengers, including foreign tourists.
At Bang Wa station, the PM was briefed by Bangkok Governor Aswin Kwanmuang and other Bangkok Metropolitan Administration (BMA) executives about the expanding network of "wheels, rails and boats" for commuters.
So mark November 16 in your calendar as the day when Bangkok's traffic woes will be over, just in time for the high season.

SOURCE: The Nation


Read more headlines, reports & breaking news in Bangkok. Or catch up on your Thailand news.
Mother says customer paying for sex with 5 year old daughter was girl's father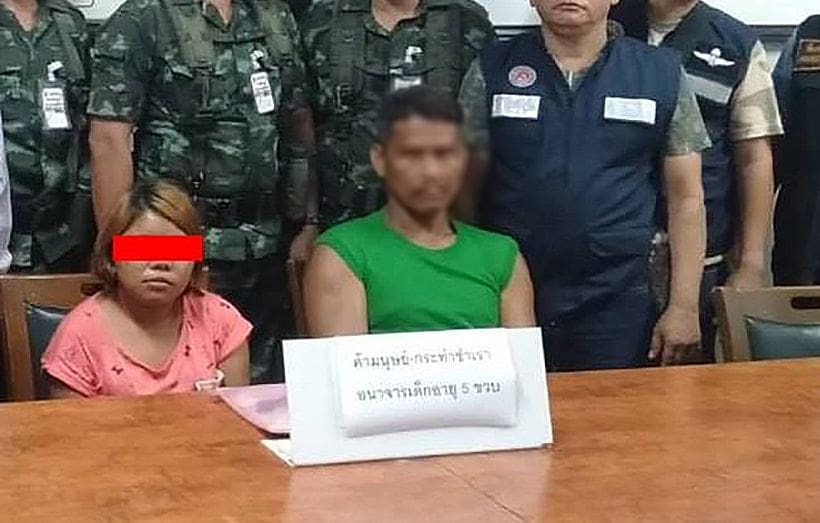 PHOTOS: tnews.co.th
A 28 year old woman, arrested in Chachoengsao, east of Bangkok, for allegedly selling her five year old daughter for sex, has revealed to police that the 52 year old customer who was allegedly caught in the act, and arrested at the time, was the young girl's biological father.
The woman – whose name is being withheld to protect the victim's identity – had reportedly taken the child twice weekly to be molested and raped by the customer, identified only as 'Winai'. The mother allegedly received 200-300 baht each time.
The Nation reports that following their arrest on Sunday evening in an isolated location in Tambon Nong Yao in Phanom Sarakham district, the woman told police that she had had a sexual relationship with Winai – who was an already-married man with a daughter – and became pregnant with a baby girl.
She claimed that she had told Winai that the girl was his daughter, but the man had refused to accept that and so she had found another person to sign the birth certificate.
This case was brought to the Thai authority's attention after a complaint was filed with the Dhamrongtham Centre over alleged child abuse.
The mother was charged with procuring a child for prostitution, illegal detention and coercion, while the man was charged with raping a minor under 16 and molesting a minor under 15.
The child has been put under the care of the Social Development and Human Security Ministry.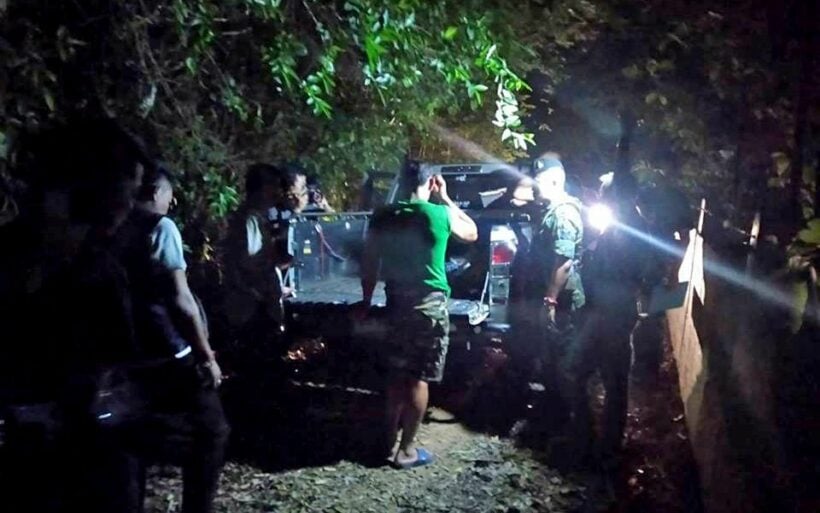 PHOTO: news.co.th
SOURCE: The Nation
Thon Buri pub raid, 38 patrons test positive for drugs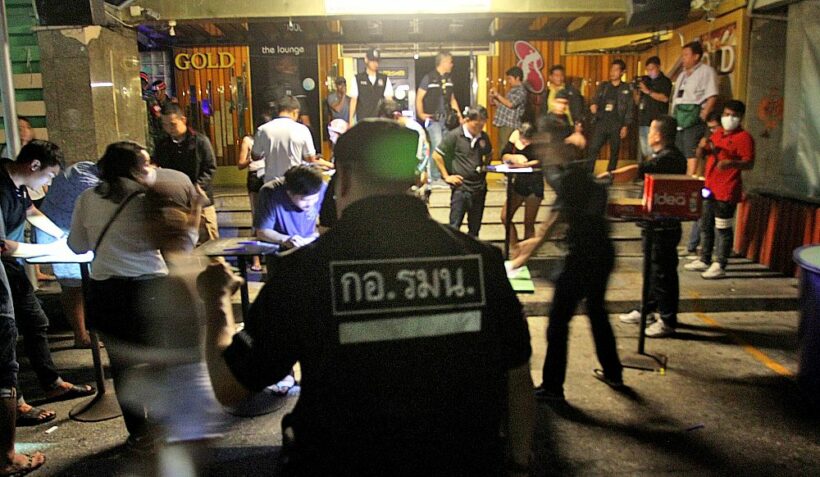 Sur-PRIIISE!
Troops and police have raided a nightclub in Bangkok's Thon Buri district at 3am this morning and found that 38 of its patrons tested positive to illicit drug use.
The Bangkok office of the Internal Security Operations Command conducted the early morning raid against the Wave Pub (formerly known as the Poseidon Pub) on Ratchadapisek Road in Talad Plu sub-district. The unit was joined by ISOC officials and anti-narcotics police from the Talad Plu police station.
The pub was closed under its old name three years ago on similar charges.
When the authorities stormed inside, they found 440 customers joining in a foam party for a late Songkran celebration. Of the 38 patrons arrested for drug use, 25 were woman. No underage drinkers were found inside the pub, or at least none were apprehended.
The authorities also found quantities of drugs, including ketamine and crystal methamphetamine, on the pub floor.
The 43 year old deputy manager Rewat Chaiyaphum was arrested on a charge of violating closing hour and allowing drugs to be used on the premises. The pub is now facing a five-year closure for violating closing hours and allowing drug use.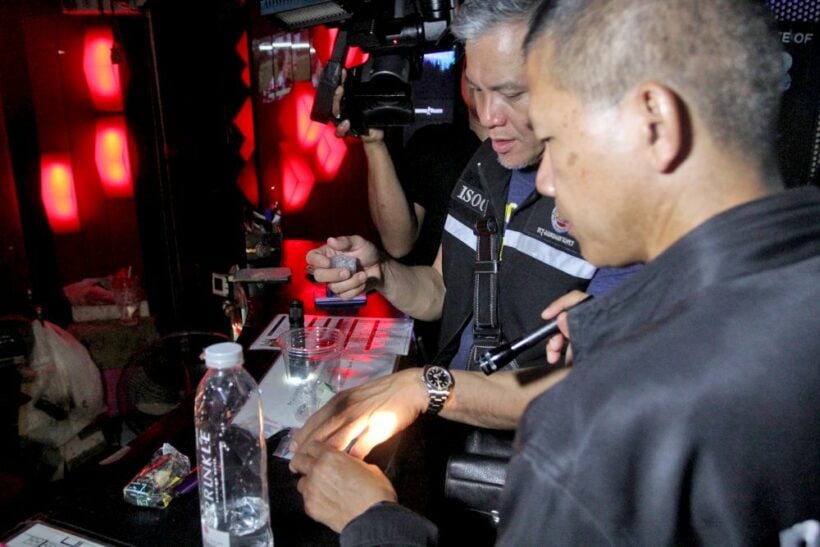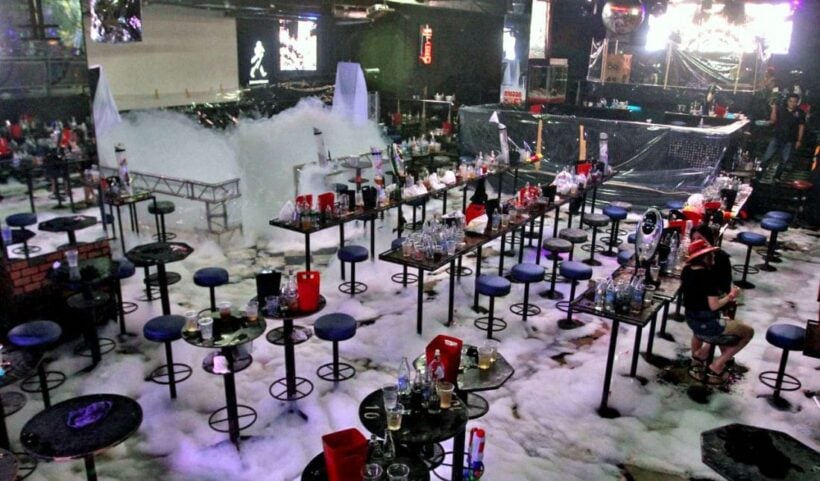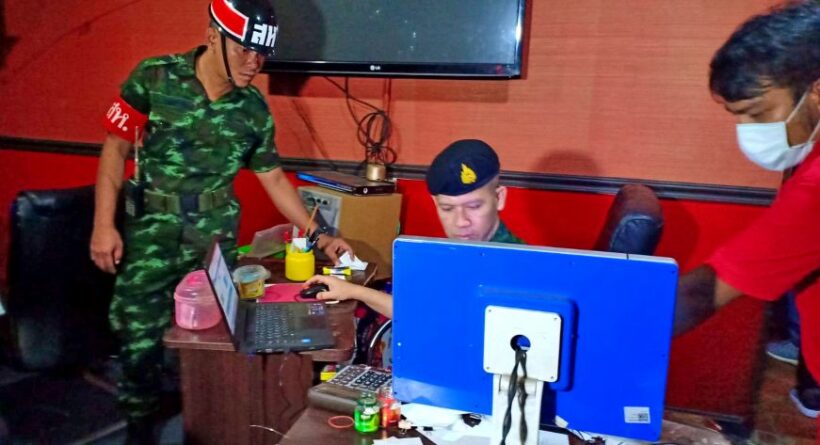 SOURCE: The Nation
Beware exploding phones – warning about leaving phones in hot cars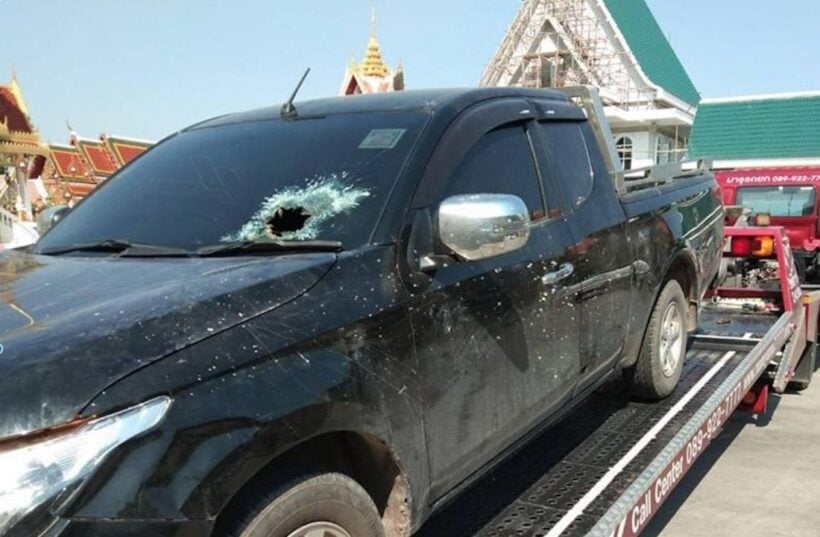 PHOTOS: Facebook/Ying Yupa Anan
Don't leave your mobile phone in your car if it's going to be parked outside in the hot Thai sun. That's the take-away message after an exploding mobile phone punched a hole  in this woman's pick-up truck windscreen after leaving the phone sitting on the dash.
Samut Prakan, south of Bangkok city, resident Ying Yupa Anan posted on her Facebook…
"A punishment for a forgetful person, my pick-up truck is all damaged."
Her 'feeling sad' post was accompanied by photos of her truck with a damaged and burnt windscreen.
Mobile phones are among items that people have been warned not to leave in the sun because the heat can damage their electronics and/or cause the battery to explode. Other items susceptible to damage if exposed to prolonged heat included power banks, especially those with lithium-ion batteries, as well as lighters and aerosol sprays.
According to the Thai Meteorological Department, a pressure system known as a "thermal low" is covering upper Thailand and is likely to continue for the rest of the week, while southerly and southeasterly winds prevail over the lower North, the Northeast, the Central, the East and the South regions bringing high humidity to those regions.
These conditions combined mean that upper Thailand is likely to experience hot to very hot spells with possible outbreaks of "summer storms" – sudden and localised thunderstorms with gusty winds, said the TMD.