Car torching is 'under investigation'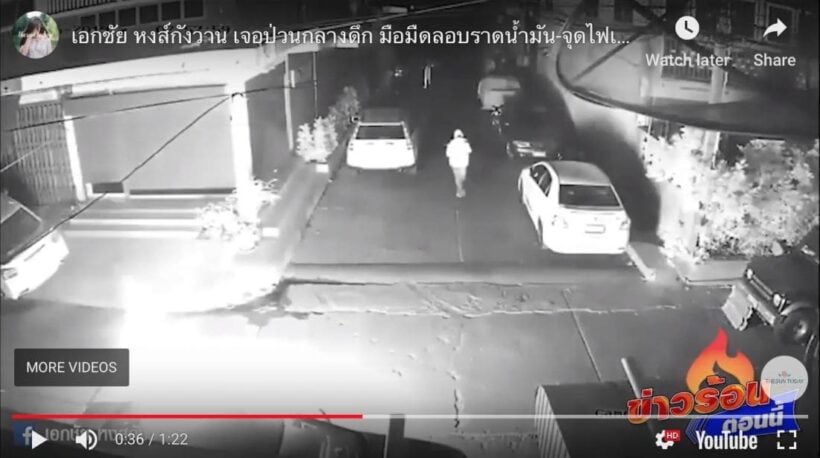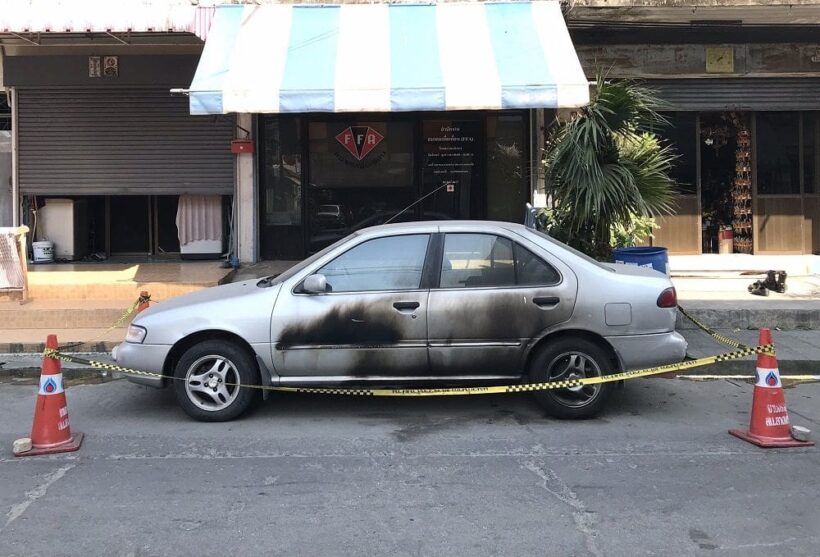 Keep in contact with The Thaiger by following our
Facebook page
.
Never miss out on future posts by
following The Thaiger
.
K-Pop fans show their support for the young Thai protesters, donate 3 million+ baht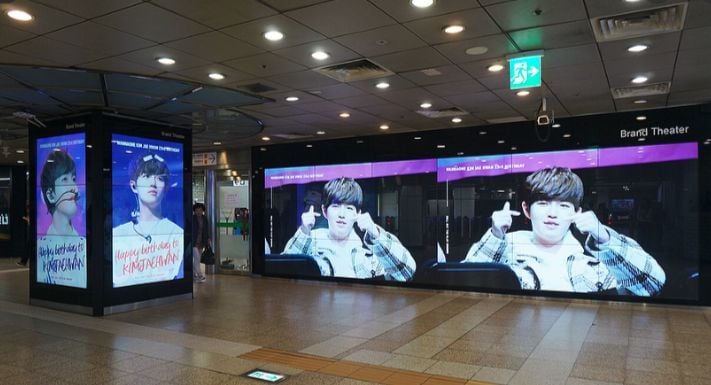 Art meets politics again, this time with hundreds of thousands of K-Pop fans raising funds in support of the growing student protest movement in Thailand. So far they've raised more than 3 million baht (as of 10am this morning) but the amount is rising quickly as Thai and overseas K-Pop fans respond. The most popular band in Thailand at the moment is BTS, the South Korean septet which is currently the most popular band in the world (as of today BTS commands the Number 1 and Number 2 positions on the US Billboard singles chart).
BTS fans have so far been the largest contributors donating funds to the protest cause.
The BTS Thailand page, not to be confused with the BTS Skytrain, is urging K-pop fans to stop the practice of paying for billboards in support of their favourite idols and to celebrate the birthdays of the 7 members. RM, Jin, Suga, J-Hope, Jimin, V and Jungkook issued a statement on their fanpage asking fans to stop funding the BTS and MRT "inconvenienced protesters and normal citizens from getting home and putting them in danger".
Bangkok's two main rail systems were closed down over the weekend as police and protesters played a cat and mouse game. The protesters were withholding the announcement of protest locations to the last minute whilst police second-guessed their moves, ending up in mass inconvenience for the wider public in shutting down the entire network, including the Airport link.
"We're calling Armys and other fans to stop buying ad projects with the BTS and MRT." ("Army" is the name of BTS fans.
Fans of K-pop groups as well as other "idol" groups often pool their resources to purchase display ads in the MRT and BTS stations wishing their stars happy birthday or on other significant anniversaries.
It's thought that many more millions of baht will be raised by the K-Pop fans in the next few days.
The young Thai protesters are tapping into a strong social media network, and have "weaponised" the social media and messaging platforms. The main App they are now using, to communicate their intentions, is "Telegram", developed by a young Russian couple but now operating out of Germany. The App features encypted messages, impossible to track, and has 400 million monthly active users.
Telegram is a cloud-based instant messaging, video telephony and voice over IP service with end-to-end encryption for secret chat only, whereas Cloud chat uses client-server/server-client encryption and its messages are stored encrypted in the Telegram Cloud – Wikipedia
Meanwhile, other K-Pop acts that have mobilised their fans win support include Girls' Generation, GOT7, NCT, WannaOne, Nu'est, X1, Day 6, Red Velvet, MonstaC, Woodz, Shinee, Super Junior and R1se. We're sure the fans of Black Pink are also contributing but didn't have their figures available at the time of publishing. Fans of popular Thai actors and celebrities are also donating to the pool.
Keep in contact with The Thaiger by following our
Facebook page
.
Never miss out on future posts by
following The Thaiger
.
Dozens of protester arrests since emergency decree was imposed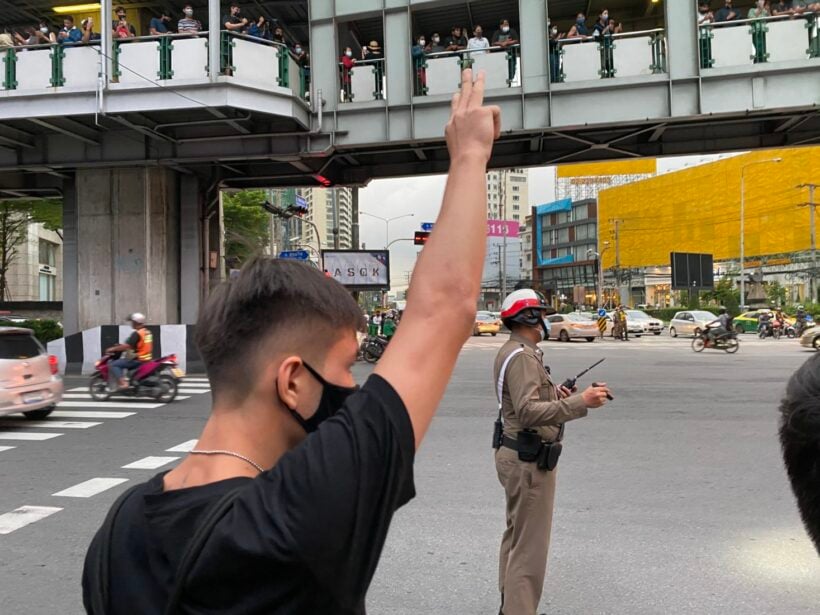 Dozens of people have been arrested since the State of Emergency was imposed early Thursday morning to break up a pro-democracy protest. The government order bans people from holding public gatherings of more than 5 people until November 13, but hundreds and thousands of people have continued to gather. Police warn they can arrest those who violate the order.
74 people have been arrested since Thursday, according to Nation Thailand. While many have reportedly been arrested for violating the emergency decree, 2 protesters face life in prison for alleged intention to harm HM the Queen's liberty during a royal motorcade, which happened on the same route as a pro-democracy protest on Wednesday. Police are also looking to press charges on protesters who allegedly broke the window of a traffic police box at the Bang Na intersection during a protest last night.
Deputy Metropolitan Police Chief Piya Tawichai told Nation Thailand he estimates 20,000 have participated in demonstrations over the past few days. 12 police teams are ready to be deployed at rallies today. One of the rallies will be outside the Bangkok Remand Prison.
The emergency decree was imposed early Thursday morning, breaking up a protest outside the Government House and leading to the arrest of more than 20 people. Since then, protesters have gathered every evening, calling for the release of their fellow activists as well as their demands: the resignation of PM Prayut Chan-o-cha, a rewrite of the Thai constitution and an end to the military-run government.
A student activist at a demonstration on Saturday evening said a number of people are missing and they are calling on the police to release them.
"We are angry … People are still missing and we are worried about them."
SOURCE: Nation Thailand
Keep in contact with The Thaiger by following our
Facebook page
.
Never miss out on future posts by
following The Thaiger
.
St Mark's International School 'breaks ground' with their new Bangkok campus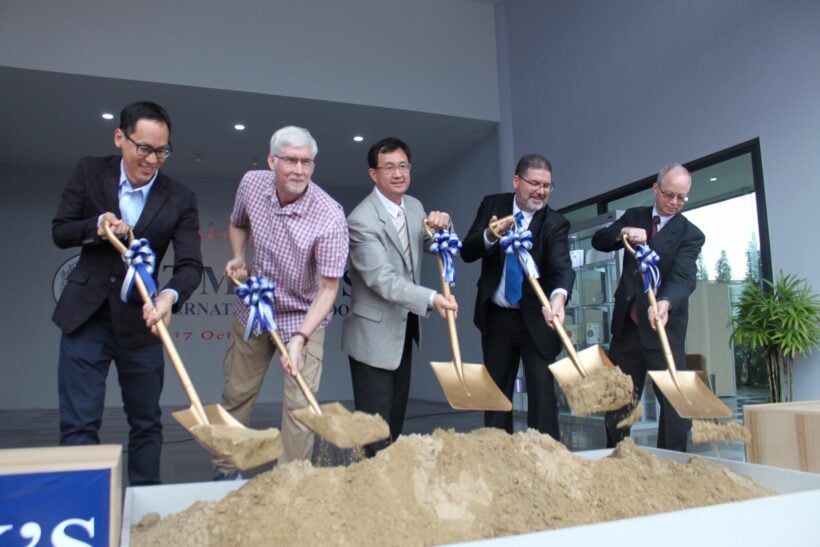 St Mark's International School celebrated a groundbreaking event last Saturday by literally 'breaking ground,' by conducting a ceremonial dig on their new proposed campus in Bangkok. The successful Christian International School has been operating out of their current Rama 9 Campus for the last 20 years and is now planning to expand exponentially when the new campus in Sri Nakarin Road to the east of Bangkok is completed in 2022.
David Jackson, the British Head of Primary said that this new development celebrates a positive milestone in our development.
"As a successful International school specialising in maths and science supported by our successful tri-lingual languages program the teaching team are looking forward to using our new state of the art facilities for the benefit of our students."
The event was attended by a number of dignitaries including Pastor Martin Chapel from the Calvary Baptist Church, Bangkok alongside Mr Owen Grant a representative from the Australian School Curriculum and Standards Authority plus former and current parents and students who were very complimentary of the school.
The school's director, John Ruangmenthanon explained how the school will be augmenting their existing IGCSE and A-level system by introducing the Australian Tertiary Admission Rank for senior students which will enable St Mark's International School pupils direct access to universities both in Australia and worldwide.
For more details please visit St Mark's International School website HERE.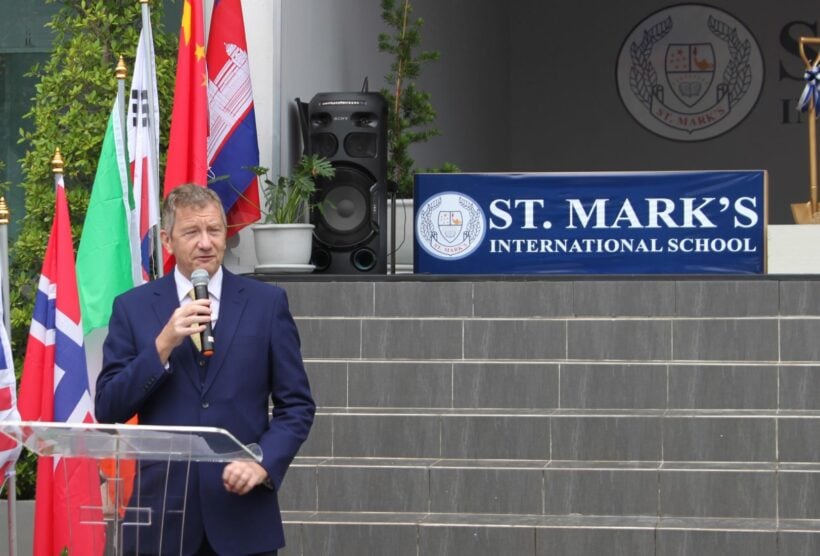 Keep in contact with The Thaiger by following our
Facebook page
.
Never miss out on future posts by
following The Thaiger
.