BKK taxi driver returns 400,000 baht to Danish tourist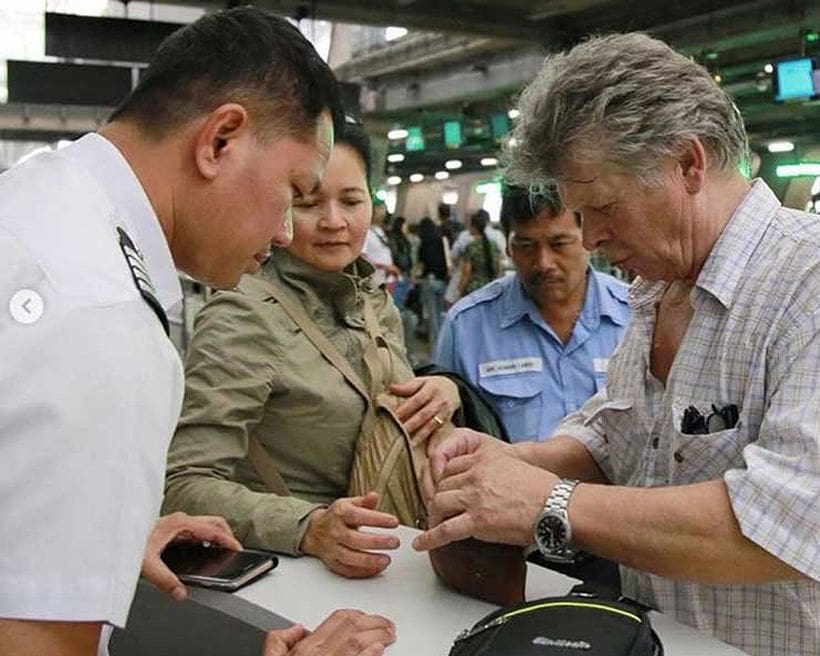 Usually maligned, it's great to post a good-news story about Bangkok's taxi drivers. A capital city cabbie is being praised after returning a bag containing 400,000 baht to a Danish tourist.
T News reports that Somsri Ralat picked up the Danish tourist and his Thai wife at BKK airport and was taking them to their Hotel in Bang Yai yesterday afternoon.
But after they arrived, and the taxi had departed, they realized they left a bag containing cash and documents in the back seat of the taxi.
Back in the taxi, when he arrived back at Suvarnabhumi, the driver contacted staff to ask for help in tracking down the couple.
A couple of hours later the couple were re-united with their bag at the airport.
Managing Director of Suvarnabhumi Airport Suthirawat Suwannawat says Mr Somsri was a credit to Thailand and his actions would be good for the country's image among foreign tourists.
Of course he was only doing the right thing but often taxi drivers get a bad rap for their behaviour. And the bad stories get most of the media space. So it's nice to have a happy ending to this taxi story.
It wasn't reported but one of the pictures indicate Somsri was rewarded for his honesty.
Passengers who leave personal belongings in the back of a taxi they have taken from Survanabhumbi can contact the Taxi Service Center, on 02 132 0360 or the AOT Contact Centre on 1722, 24 hours a day.
SOURCE: TNews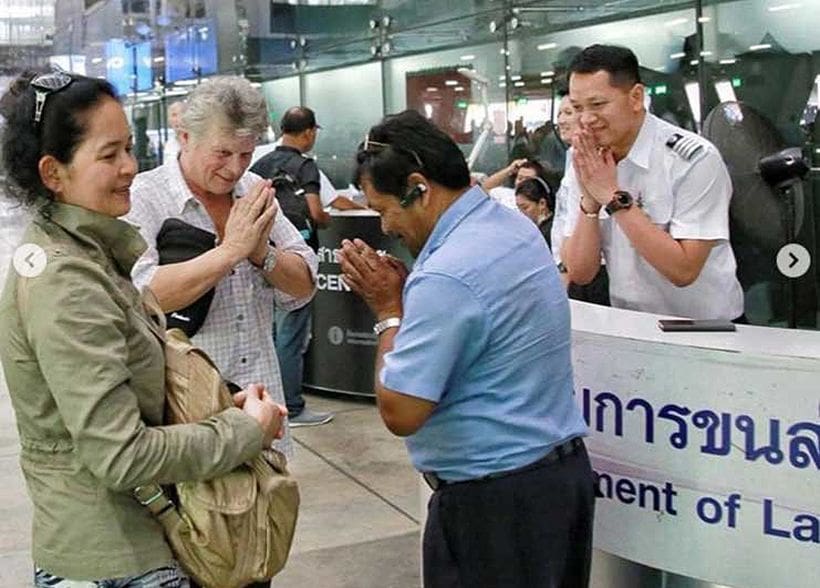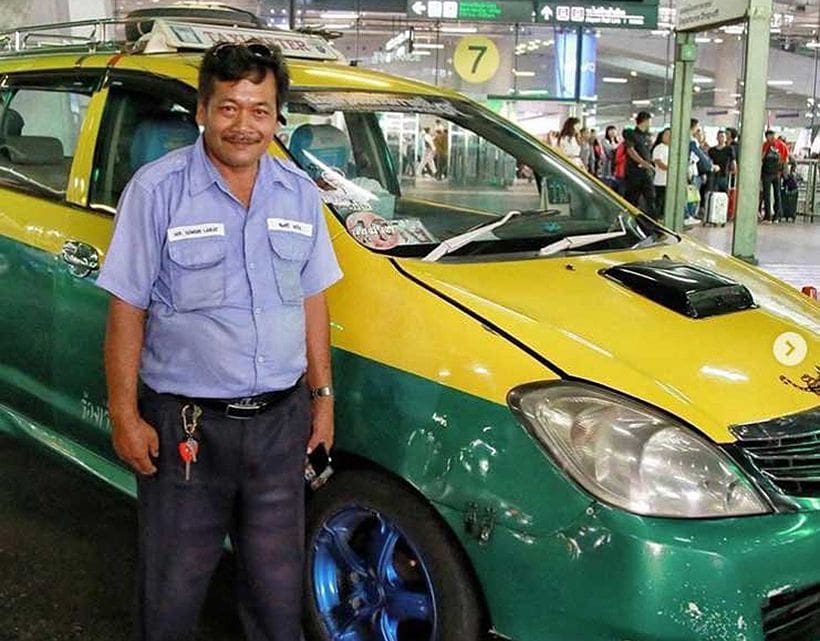 Keep in contact with The Thaiger by following our
Facebook page
.
Bangkok woman dies of salmonella poisoning after eating 'death dumplings'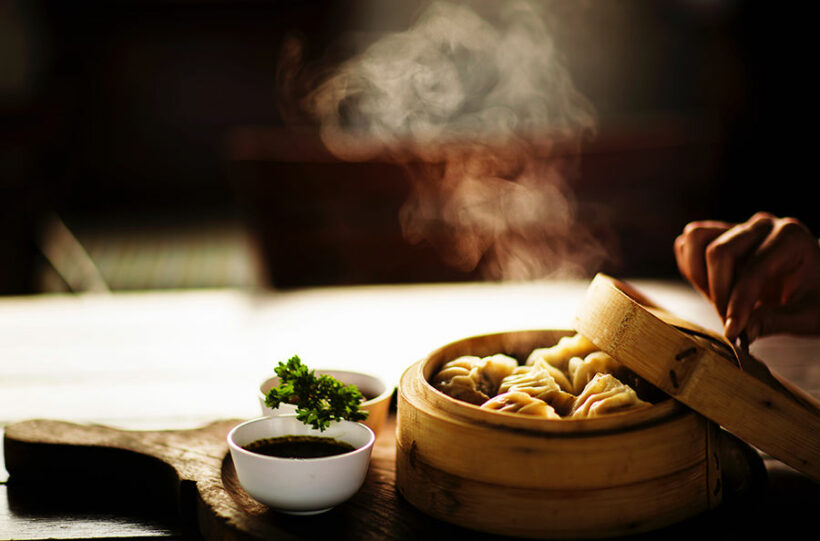 Following the death of a Bangkok woman who fell ill after eating dumplings, lab tests have come back proving there were detected traces of salmonella bacteria in the snack. Prakit Wongprasert from the Samut Prakan provincial health office confirms that several members of the woman's family also fell ill after eating the dumplings, which were purchased from a local vendor.
Around 2 dozen people got sick and 1 person died sometime after they ate dumplings sold by a street vendor in Samut Prakan, a province south of Bangkok. Bacteria was found in the dumplings, or kanom jeeb, after a lab test, but health officials say they're still not sure if the bacteria caused the food poisoning. They're still investigating before they point fingers and lay charges. Read the rest of the original story HERE.
The woman has been named as 66 year old Thanu Changpoopanga-ngam, who reportedly suffered severe diarrhea and had to be hospitalised after eating the dumplings. She died a few days later, leading some media outlets to label the dish as "death dumplings", according to a report in Coconuts.
It's understood police are now questioning the dumpling seller, but no charges have been filed while the investigation continues.
SOURCE: Coconuts
Keep in contact with The Thaiger by following our
Facebook page
.
Dozens of plastic containers per person in state quarantine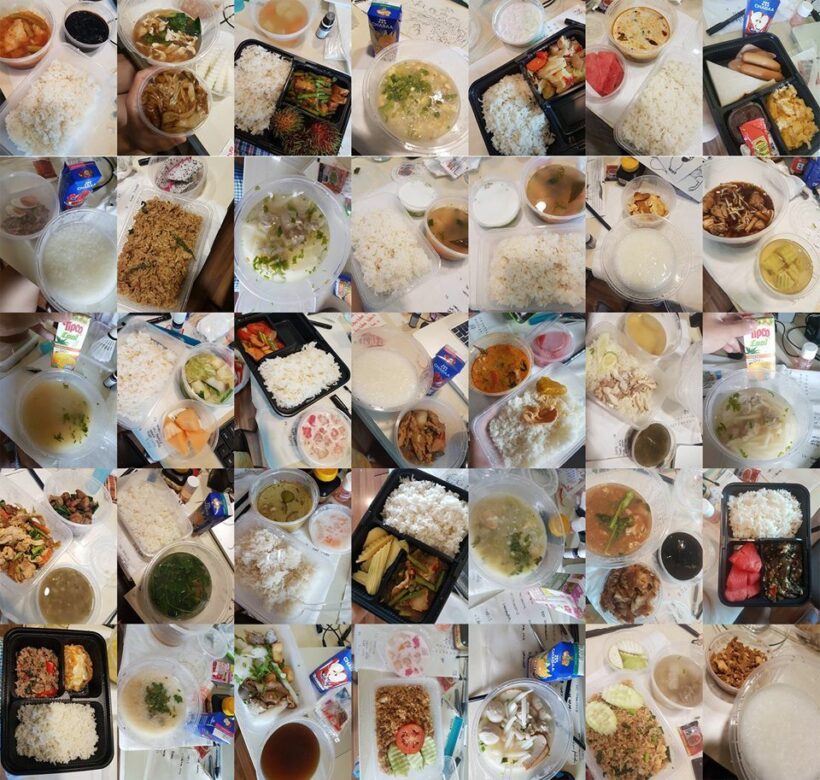 …and the rest of us haven't been helping the plastic problem wither.
Thailand started the year eco-friendly by banning single-use plastic bags. All good, but with "stay at home" orders and mandated quarantines, plastic waste has been increasing. One Thai artist, who stayed in a state quarantine facility, added up all the plastic containers and bottles he used during his isolation. He had more than 100.
"I thought of this trash being multiplied by the thousands of people that had to go in state quarantine," Henry Tan told Khaosod English.
"Just my flight alone resulted in 200 people in quarantine."
If all 200 used just as much waste as Tan, that's more than 20,000 pieces of plastic waste.
Tan had to be quarantined after arriving back to Thailand from Japan. He stayed at the Palazzo Bangkok hotel. Meals were left outside his door 3 times a day, usually in a plastic box with plastic cutlery and condiments in plastic. Han took photos of the plastic containers and bottles laid out on the floor, as well as many of his meals served in plastic containers, and posted the photos on Facebook.
Plastic waste has been increasing since the pandemic, with a surge in delivery and takeaway orders. The director of Thailand Environment Institute said last month that the amount of plastic pollution has increased to 6,300 tonnes per day, Coconuts Bangkok reported last month that it was 1,500 tonnes per day before the pandemic.
SOURCES: Khaosod English | Coconuts Bangkok
Keep in contact with The Thaiger by following our
Facebook page
.
Evidence mounts against "bleach mum"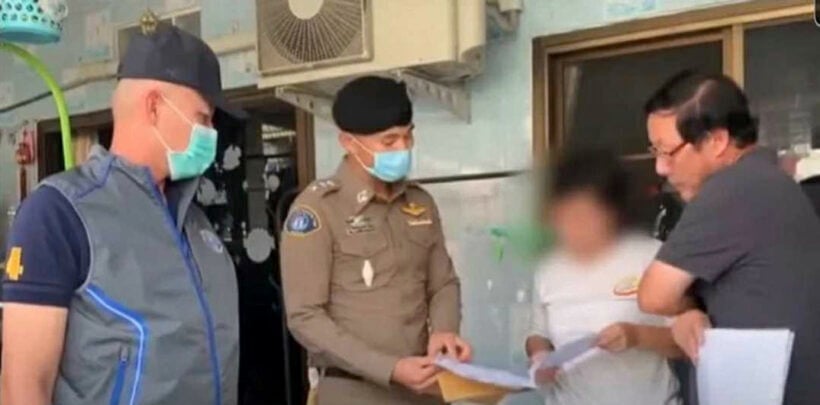 Officers of the Crime Suppression Division say text messages on the popular Line application show that a woman accused of forcing her two year old "son" to swallow bleach isn't the boy's biological mother. This evidence, together with DNA test results expected next week, may lead to human trafficking charges being pressed against the woman as well.
A Line chat history between 29 year old Nittha Wongwan and the biological mother of a 4 year old girl adopted by Nittha (before she fell ill and died with similar symptoms to the boy's) disproves her claim, according to police.
The boy was rescued and placed in a shelter for children in Pathum Thani, just north of Bangkok, after he was treated at Thammasat University Hospital, where doctors alerted police to the suspected child abuse. Authorities say Nittha, who was arrested last week, revealed in the chat that she is not the boy's biological mother. Nittha has admitted to online fraud but denied a charge of attempted murder.
Nittha stands accused of deliberately making the boy ill to swindle donations from sympathetic viewers of her online videos. A check of her financial history found more than 20 million baht in several bank accounts, contradicting her claim of financial difficulties and an impoverished lifestyle. Investigators are tracking where the money came from and how it was spent.
'Munchausen syndrome by proxy' is a mental health problem in which a caregiver makes up or causes an illness or injury in a person under his or her care, such as a child, an elderly adult, or a person who has a disability. Because vulnerable people are the victims, MSBP is a form of child or elder abuse – Wikipedia.
Police are also checking whether she obtained life insurance policies for the children, which could be treated as a motive. They have already questioned the real mother of the 4 year old girl.
In 2018 Nittha was sentenced to 3 years in prison in a fraud case involving online product sales.
Police are now searching for evidence to prove how the chemical found by doctors actually got into the boy's body, and a similar probe is being conducted into the case of the dead girl.
SOURCE: Bangkok Post
Keep in contact with The Thaiger by following our
Facebook page
.