Bangkok expo planned to fill 1 million job vacancies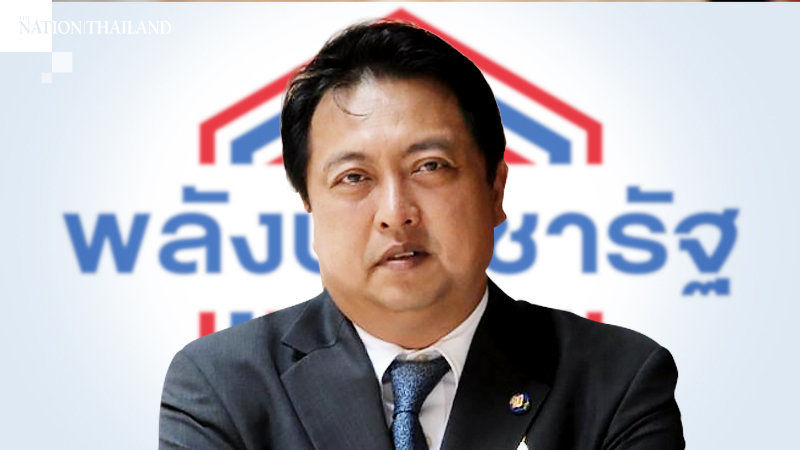 Thailand has a lot of job opportunities. About a million. The Labour Ministry is hosting an expo to connect job seekers, especially recent university graduates, with companies. For recent graduates, a new government initiative co-payment system will take care of half the salary.
Job Expo Thailand 2020 will run from September 26 to 28 at Bangkok International Trade and Exhibition Centre, or Bitec. Government agencies are expected to post around 400,000 job positions, according to the Labour Minister Suchat Chomklin. About 100,000 jobs are expected to be posed from companies overseas. There will be around 200,000 job positions for university graduates. Another 200,000 jobs are expected to be posted from companies from various sectors.
"The economy is reviving after the lifting of the Covid-19 lockdown. Companies have reopened and begun to hire their workforce again… This organised state job expo is expected to boost confidence in the economy and accelerate the hiring process."
The labour minister says he hopes the mass hiring will help revive the economy after the pandemic.
"It is not practical now to seek a job in a normal way… So we've decided to pull in all companies that seek to place job postings in one place."
The Bangkok Post did not report on how many, if any, companies would be open to hiring foreigners. But there are options for native-English speakers for teaching positions. Thailand's Education Minister has announced plans to recruit up to 10,000 native English-speaking teachers. Even though the the plan hasn't been put in place yet, many schools have positions available since a number of foreign English teachers went back to their home countries during the pandemic.
For recent university graduates, the government has started a co-payment system to cover 50% of the salaries for new graduates for 12 months. Sachat says the system is expected to bring in 190 billion baht. The government plans subsidise 15,000 baht per month for 1 million new graduates, estimated to spend 180 billion baht over the next year on the subsidy.
SOURCE: Bangkok Post
📱 Download our app on Android or iOS for instant updates on your mobile
📧 Subscribe to our daily email newsletter
👍 Like/Follow us on Facebook
🔔 Subscribe to or Join our YouTube channel for daily video updates
No room at the inn – Bangkok hospitals turning away people seeking Covid tests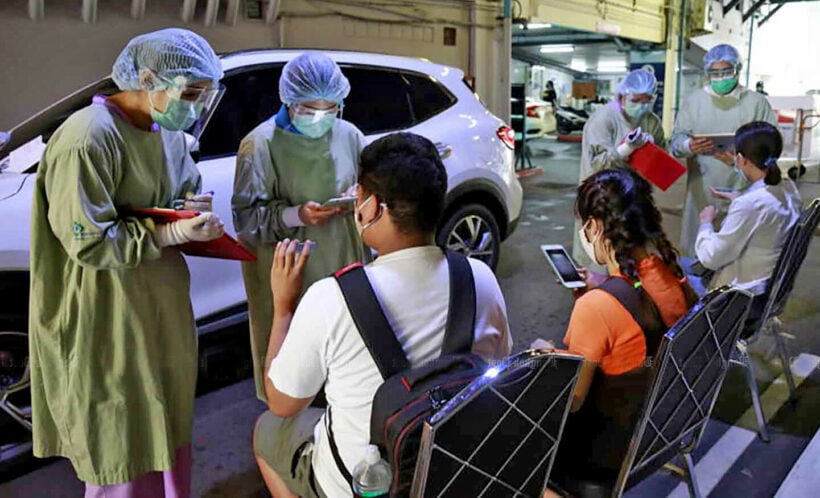 Today's drop in newly reported infections by the CCSA has dampened Thai's desire for a Covid test in and around Bangkok. Now, many hospitals around the city are restricting the numbers of patients tested. And if you want to be tested, Thai or foreigner, you better be ready to pay for it.
Thai Enquirer is reporting that at least 3 private hospitals are not accepting new Covid patients, including BNH Hospital, Praram 9 Hospital and Paolo Hospital in Phaholyotin. But even the latter, who had received a new batch of test kits, said they will take walk-ins but only from 0800 – 1700. The cost at Paolo Hospital is 4,500 baht.
According to Thai Enquirer, the city's public hospitals are also limiting the number of new Covid tests. Thammasat University Hospital and King Chulalongkorn Memorial Hospital are doing tests but only on who they consider 'at-risk' communities, and only 100 tests per day. Taksin Hospital, on the west side of the Chao Phraya, is providing free Covid testing but, again, only people they consider 'at-risk' patients. None of them are providing the popular drive-through services. For the majority of the hospitals charging, costs for the tests are between 4,000 – 6,000 baht, depending on the patients and their perceived risk levels.
293 new infections were detected in Bangkok over the past 24 reporting period. 210 more cases were reported from provinces directly adjacent to Bangkok. Around the country there were 1,390 new cases reported this morning, down on yesterday and Saturday's numbers but still well in excess of the numbers being reported in Thailand's first and second waves.
📱 Download our app on Android or iOS for instant updates on your mobile
📧 Subscribe to our daily email newsletter
👍 Like/Follow us on Facebook
🔔 Subscribe to or Join our YouTube channel for daily video updates
Thailand provincial figures for Monday's Covid cases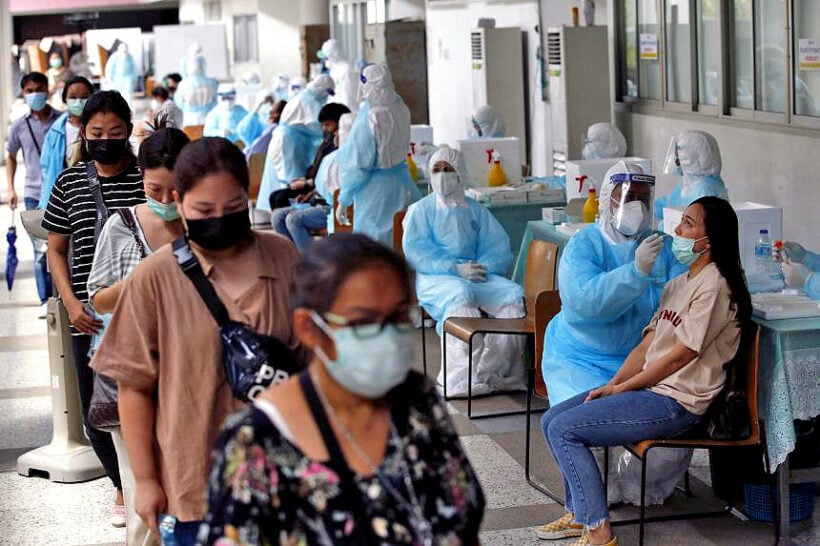 The NBT has published an infographic including all the provincial data on new Covid infections over the past 24 hours in Thailand. Note that some of the data is released by the provinces one day but not reported by the CCSA as a national tally until the following day.
Bangkok, Chiang Mai and Chon Buri, again, lead the way with the latest report. The provinces around Bangkok also feature heavily with today's numbers. 63 of the country's 77 provinces have all reported additional cases in the past 24 hours.
The CCSA earlier reported a total of 1,390 new Covid infections today. The tally is a welcome drop in new case reports after the last 5 days' record levels of new infections. Yesterday there were 1,767 new infections reported.
3 more people have died of Covid-related illnesses, 14,851 people remain under state supervision.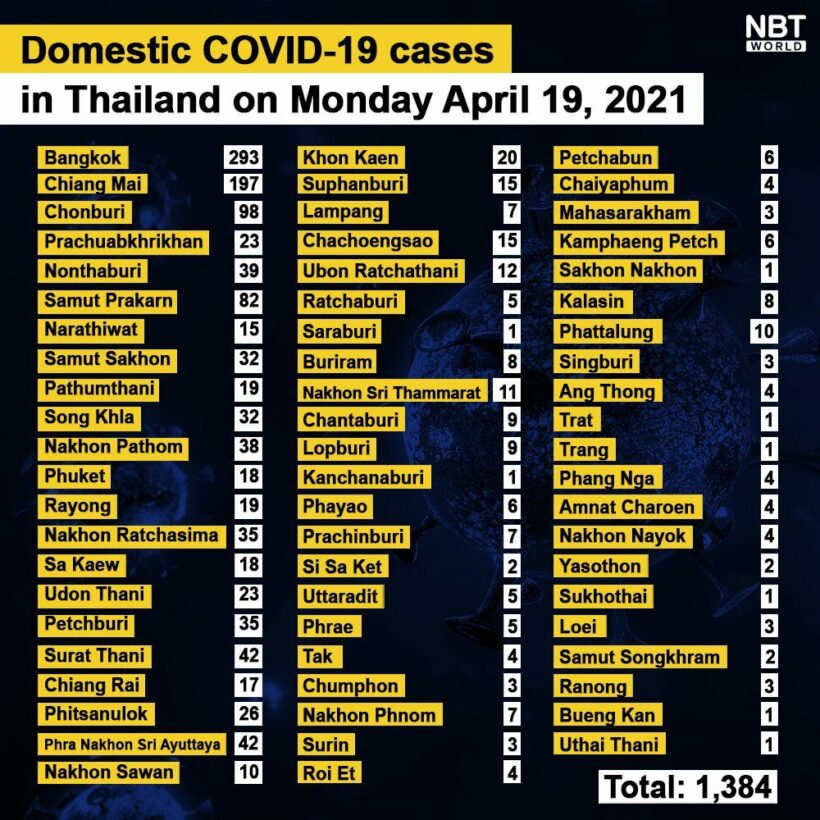 📱 Download our app on Android or iOS for instant updates on your mobile
📧 Subscribe to our daily email newsletter
👍 Like/Follow us on Facebook
🔔 Subscribe to or Join our YouTube channel for daily video updates
Website, self-quarantine for post-Songkran Bangkok travellers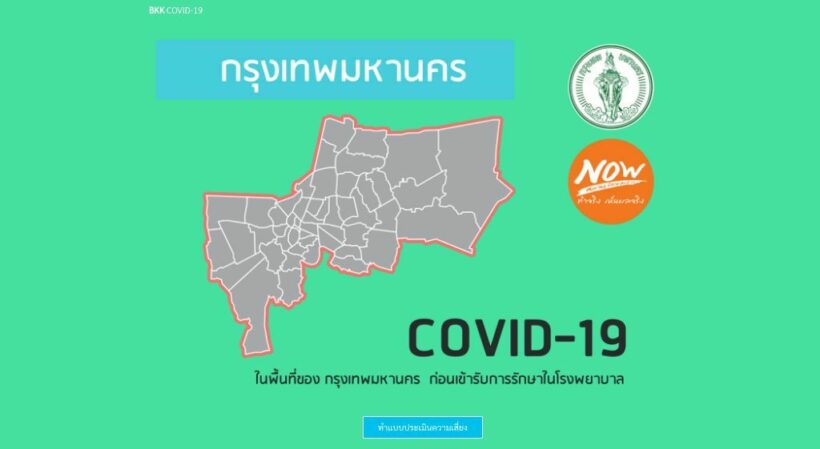 Bangkok is taking proactive steps to deal with the likely surge of Covid-19 cases after the Songkran holiday, asking those returning to Bangkok to submit their timelines online and self-quarantine 14 days. Bangkok Governor Aswin Kwanmuang is urging all people entering Bangkok to visit a website where they can perform a self-evaluation to assess their Covid-19 risk.
The website, bkkcovid19.bangkok.go.th, allows travellers returning to Bangkok to input their travel timelines and their personal information after scanning a QR code. The system will help with contact tracing, aggregating all the travel information to make following any threads of Covid-19 spread much more efficient. Health officials will be able to access and contact anyone thought to have come in contact with a Covid-19 infected person.
Songkran is usually one of the busiest travel periods of the year with millions of people going on holiday or visiting relatives. The government launches road safety campaigns to combat the swell in traffic and accidents. And even with Covid-19 cancelling most Songkran celebrations, Bangkok still saw nearly 8 million vehicles coming and going this festival period. A swell in Coronavirus infections spread throughout the country is likely as people travelled all over Thailand and back to celebrate the Thai New Year's holiday.
Governor Aswin explained the platform is hoped to help contain possible outbreaks by providing crucial information to health officials to trace Covid-19 spread. The system will analyze infection risk for each person who registers and give them instructions on how to proceed. People deemed to be at risk will receive a free Covid-19 swab test from Bangkok health officials, while low-risk cases will be instructed to self-quarantine for 2 weeks.
SOURCE: The Pattaya Mail
📱 Download our app on Android or iOS for instant updates on your mobile
📧 Subscribe to our daily email newsletter
👍 Like/Follow us on Facebook
🔔 Subscribe to or Join our YouTube channel for daily video updates