Tourists flock to Sichon temple, worship a spirit known for granting wishes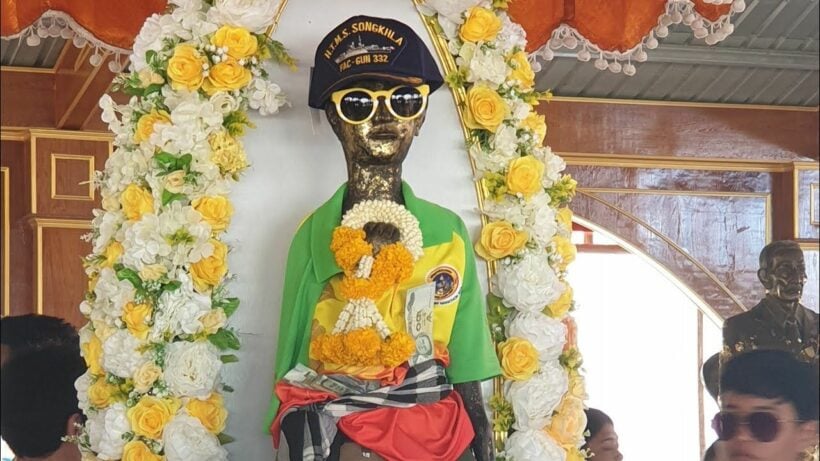 Thai tourists destinations have gone quiet due to the pandemic, but one southern Thailand temple is thriving. Nakhon Si Thammarat's Wat Chedi is known for granting wishes, and apparently many come true (although people don't tend to talk about the ones that don't come true). It is packed with visitors not just on the weekends, but every day.
Visitors worship Ai Khai, the spirit known to inhabit Wat Chedi in the province's Sichon district. Ai Khai has become famous for granting wishes like lottery wins, business success and the recovery of lost or stolen items.
When a wish is granted, people return to the temple to set off fireworks and donate a rooster statue along with other offerings in honour of Ai Khai. Military camouflage uniforms, black glasses and slingshots are popular offerings. The frequent boom from firecrackers and the thousands of rooster statues show that people are getting what they want.
Many believe the spirit of a boy, about 9 or 10 years old, inhabits the temple. They call him 'Ai Khai', which is a common nickname in the South for young boys. Legend has it that Ai Khai was a disciple of a revered monk during the Ayutthaya period. They say he drowned in a nearby river, but his spirit is still at the temple.
So many people visited the temple last month, many trying to get their hands on a special Ai Khai amulet, that the temple had to suspend amulet trading. The number of visitors continues to rise. The number of monthly visitors at the temple has increased from 300,000 to 500,000 people, according to director of the Tourism Authority of Thailand's Nakhon Si Thammarat branch Pitsinee Thasniyom.
Nearby business and hotels have also benefited from the temple's popularity. The province's hotel occupancy rate is now at 90%. Tourists spent more than 800 million baht during the long holiday from September 4 to 7, Pitsnee says.
Flights to Nakhon Si Thammarat have doubled from 14 daily flights to 30, according to the chairman of the province's chamber of commerce Krakow Tetiranon. He adds that airlines are continuing to offer new flights and hotels are often fully booked.
"As crowds have been drawn to the province over the past three months, local authorities have taken the opportunity to promote other kinds of activities, such as environmental and cultural tourism."
But not every district in Nakhon Si Thammarat is benefiting from the temple's success. Krakow says 5 of the 23 districts are seeing a gain: Muang, Sichon, Khanom, Tha Sala and Lan Saka. Sichon's neighbouring district, Khanom, has changed since the pandemic. Once known for it's quiet beach and "small town" feel, Khanom has become packed with tourists during the weekends.
SOURCE: Bangkok Post
Keep in contact with The Thaiger by following our
Facebook page
.
Never miss out on future posts by
following The Thaiger
.
Koh Chang resort sues American over bad review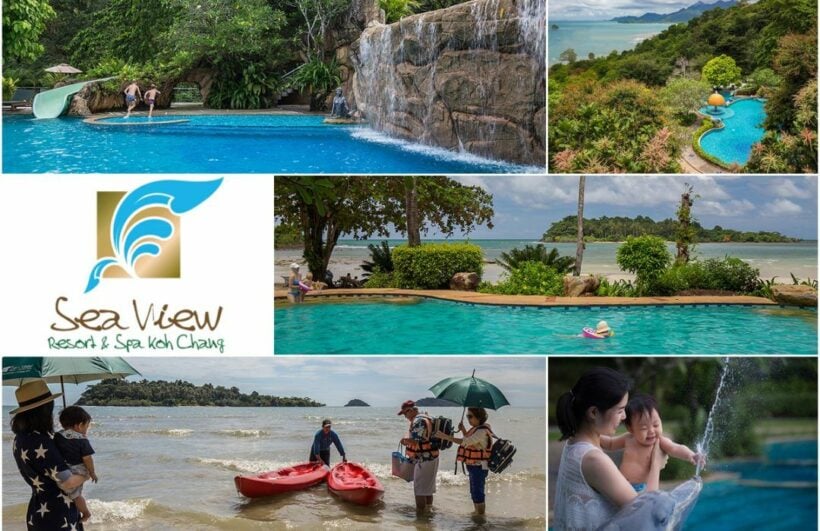 A Koh Chang resort is fighting back and, reportedly, suing an American citizen after posting a nasty online review on TripAdvisor. After recently visiting the Sea View Resort on Trat province island in the Gulf of Thailand, American Wesley Barnes wrote an unflattering, almost bitchy, account of his stay prompting the owner to file an official complaint over the 'unfair' review. Barnes is accused of causing "damage to the hotel's reputation" as well as fighting with hotel staff over refusing to pay a corkage fee for alcohol that he had brought into the hotel. Barnes' review on TripAdvisor below, has got him in hot water with police.
Wesley B wrote a review Jul 2020…
Unfriendly staff and horrible restaurant manager
Unfriendly staff, no one ever smiles. They act like they don't want anyone there. The restaurant manager was the worst. He is from the Czech Republic. He is extremely rude and impolite to guests. Find another place. There are plenty with nicer staff that are happy you are staying with them.
Immigration police detained and arrested Barnes, who works and lives in Thailand, took him back to the island where he was later freed on bail. If convicted, Barnes could face up to 2 years in jail along with up to a 200,000 baht fine under current defamation laws.
Sea View Resort is located on Kai Bae Beach currently ranks 10th out of 85 properties on the island that have been reviewed on TripAdvisor. Out of 1,922 reviews, 1,090 rate the resort as excellent, 580 rate it as very good, 170 as average, 48 as poor and 32 as terrible.
They have published a reaction to the case, featured on Richard Barrow's Facebook page…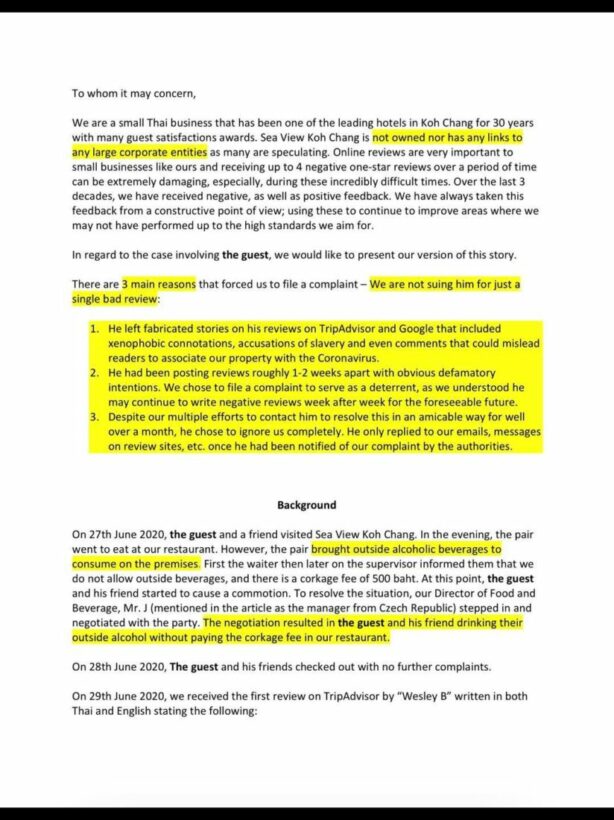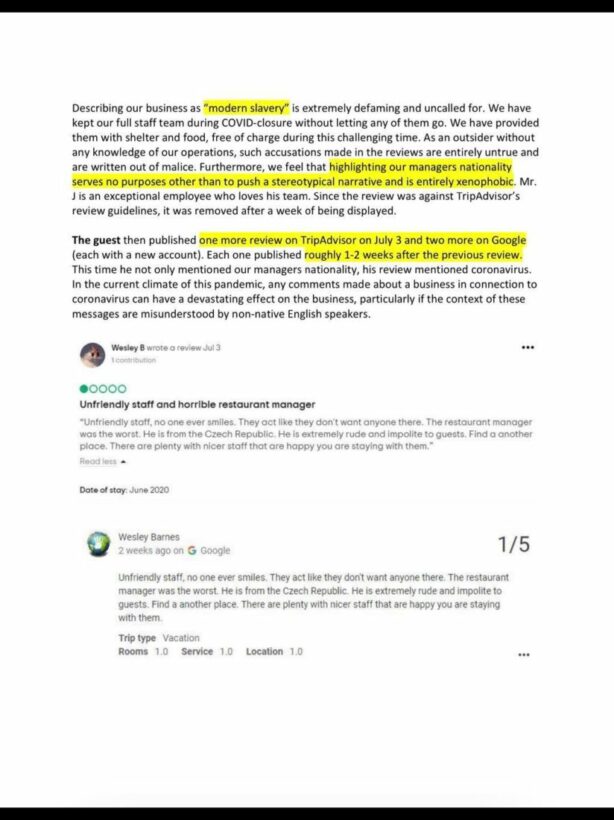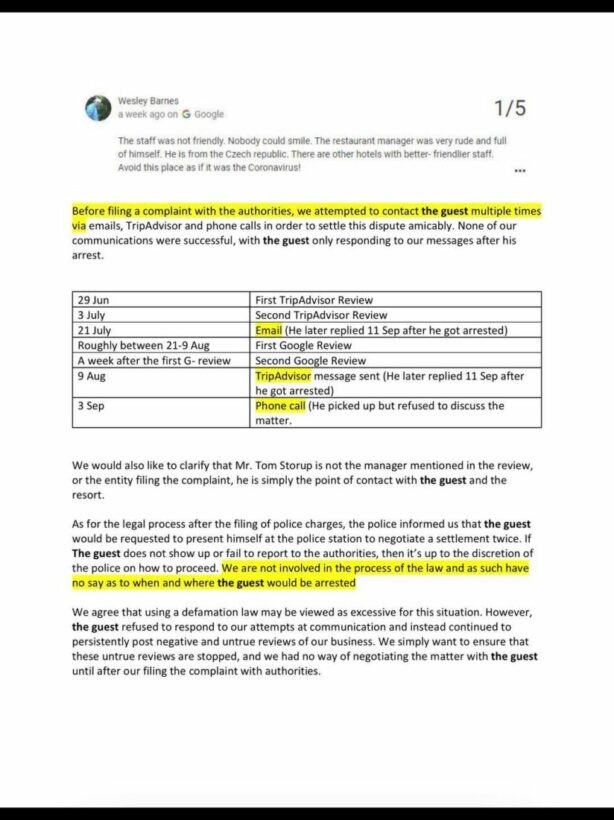 And then….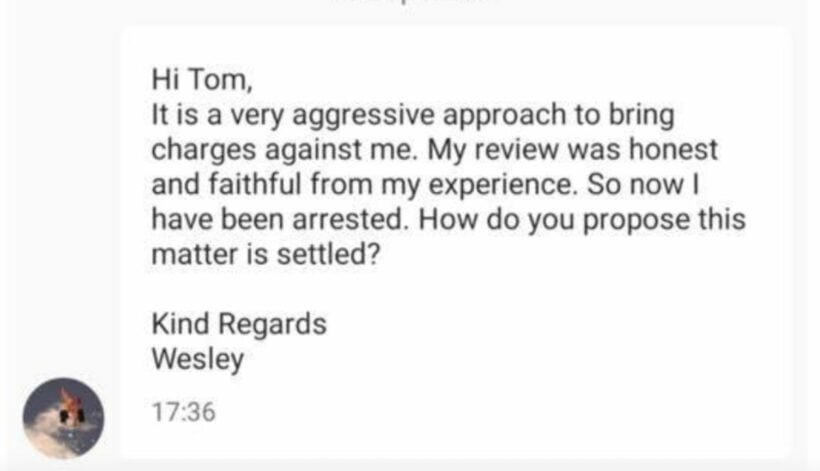 Thailand's defamation laws have often been used as weapons to silence people and are used by businesses and influential figures to intimidate detractors, sometimes over trivial matters.
Keep in contact with The Thaiger by following our
Facebook page
.
Never miss out on future posts by
following The Thaiger
.
Nude Panda: naked food delivery man hit with 500 baht fine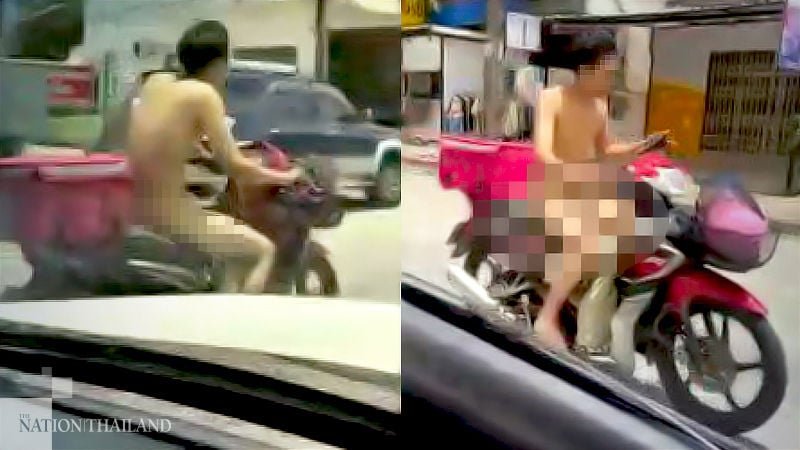 Nude Panda? Rude Panda? Or NoodPanda? A man working as a food delivery driver in the southern province of Songkhla, has been filmed riding his motorbike while naked. 24 year old Botsin Dueanchamroon later handed himself in to police, explaining that he'd taken his clothes off due to "a personal problem". The nature of the problem is not known, and police let Botsin go with a 500 baht fine.
The incident came to light after a video was posted on social media, showing a naked Botsin hurtling along on his motorbike, which had a food delivery bag on the back. The video has now been deleted. According to a 66 year old motorbike taxi driver, Bai Aumaoom, Botsin parked his bike in front of a local temple, removed his clothes, then got back on the bike and drove off.
He later returned and strolled around before putting his clothes back on. One woman who witnessed the spectacle says she was "sickened by the sight" and would not want to eat any food delivered by the man.
Social media response was mixed with most just inquisitive about his motives to ride "commando" with little (actually no) protection.
SOURCE: Nation Thailand
Catch up with the latest daily "Thailand News Today" here on The Thaiger.
Keep in contact with The Thaiger by following our
Facebook page
.
Never miss out on future posts by
following The Thaiger
.
Mother allegedly kills 3 year old daughter in Surat Thani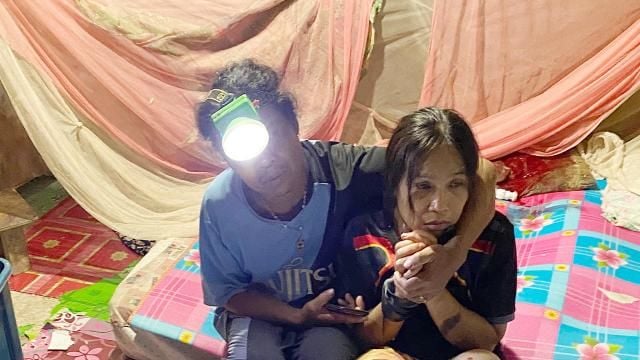 A mother allegedly slashed her 3 year old daughter's throat in Surat Thani's Phun Phin district. The child was sleeping beside her at their rubber plantation home.
Police say they found the child dead on the mattress, soaked in blood. They say the child's throat had a deep cut. 43 year old Bupha Yuensuk admitted to the murder, police say.
On the morning before Bupha allegedly killed her daughter, she had a panic attack and was worried her daughters would be gang raped, according to her husband, 43 year old Sathit Uantui.
That night, Sathit, who was sleeping in another bed, woke up and saw his wife trying to cut her own neck, he says. He quickly took away the knife and saw his 3 year old daughter next to her, dead. He then called the police.
Sathit told police the family moved from the Isaan province Sakon Nakhon down south to Surat Thani's Phun Phin district to work as rubber tappers. The family brought their 2 daughters along with them, ages 3 and 8. They also have a son, but he stayed up north with the grandmother.
Police are still investigating and plan to press charges.
SOURCE: Bangkok Post
Catch up with the latest daily "Thailand News Today" here on The Thaiger.
Keep in contact with The Thaiger by following our
Facebook page
.
Never miss out on future posts by
following The Thaiger
.