Bangkok says farewell to the "Father of the Land"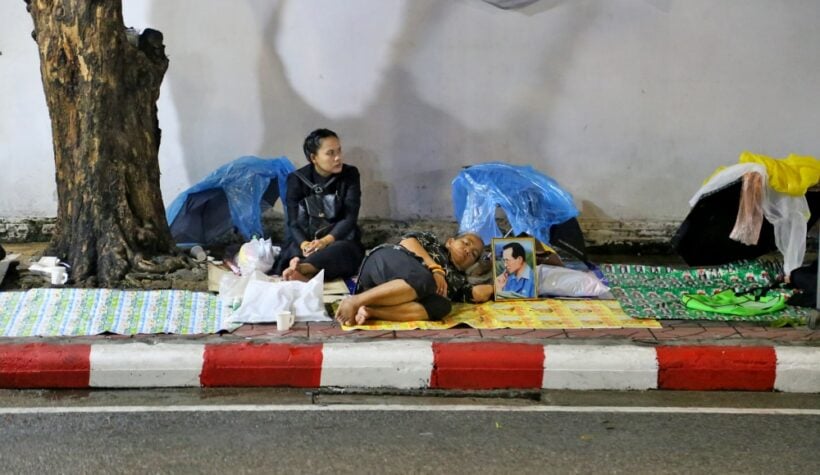 All roads lead to Bangkok from today for the start of the Royal Cremation Ceremony of the much-revered HM the late King Bhumibol Adulyadej.
People have travelled by buses, private cars, trains and planes during the past days in the hope of getting as close as possible to the "Father of the Land" one last time.
The late monarch reigned over Thailand for seven full decades until his passing last year. People have been mourning his departure and are now prepared to bid him a heartfelt farewell.
As of press time last night, thousands of black-clad people were sitting or lying on footpaths near the nine entrances to the prime zones for members of the public to attend the Royal Cremation. They were to be opened today at 5am.
Deputy Metropolitan Police Commissioner Maj-General Jirasan Kaewsaeng-ek said officials had started clearing the areas last night before the reopening this morning.
The Royal Cremation Ceremony will run from today until Sunday, with the actual cremation taking place tomorrow.
"I took a van ride from Nakhon Sawan province to attend the ceremony this week," Piyapas Saengkhieo, 46, said as she queued for a shuttle bus to Sanam Luang, where the Royal Crematorium now stands tall next to the glittering Grand Palace.
Aree Kantasak, a 60-year-old farmer from Lamphun province, said she would stay at Sanam Luang until the Royal Cremation ceremonies end.
"I am not sure how near I can be to the ceremonial ground, but at least, I hope, I will be here for him," she said.
Montha Kanha and six friends from the border province of Nong Khai took a train to Bangkok, bringing along food, clothes, umbrellas and medicines so they, too, would stand by their beloved late King one last time. "From my birth, I have seen a lot of his royal projects. His royal guidance, such as the sufficiency economy philosophy, can apply to all aspects of life," the 58-year-old teacher said. "We wish to see him off to Heaven."
Wichitra Busaba, a 53-year-old teacher, flew from Loei province to Bangkok but was prepared to sleep on the streets near Sanam Luang over the next few days.
"I am here to pay final farewell to the late King," she said. The government has estimated that about 250,000 mourners will turn up in areas near Sanam Luang tomorrow. Others can place sandalwood flowers at 85 replicas of the Royal Crematorium and hundreds of temples across Thailand to pay their final respects to one of the greatest Thai kings.
Mourners near Sanam Luang will have a chance to see the royal processions in honour of the late King with their own eyes. People in other areas, meanwhile, can watch on TV, as the ceremonies will be broadcast live.
PM's Office Minister Omsin Chiwaphruek yesterday advised mourners to lay prostrate when the royal processions passed them, adding that umbrellas should not be raised at the time.
"The royal processions and people along the way will be recorded and televised worldwide. Let's act properly for the good image of the Royal Thai Kingdom," he said.
STORY: The Nation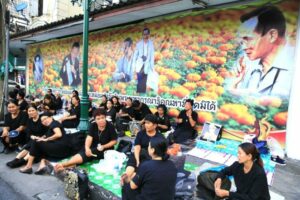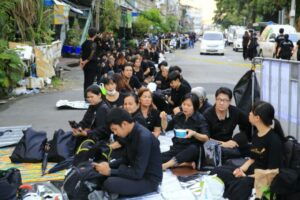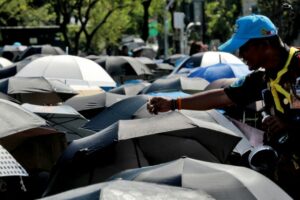 Keep in contact with The Thaiger by following our
Facebook page
.
Never miss out on future posts by
following The Thaiger
.
188 new total of Bangkok clinics accused of defrauding healthcare system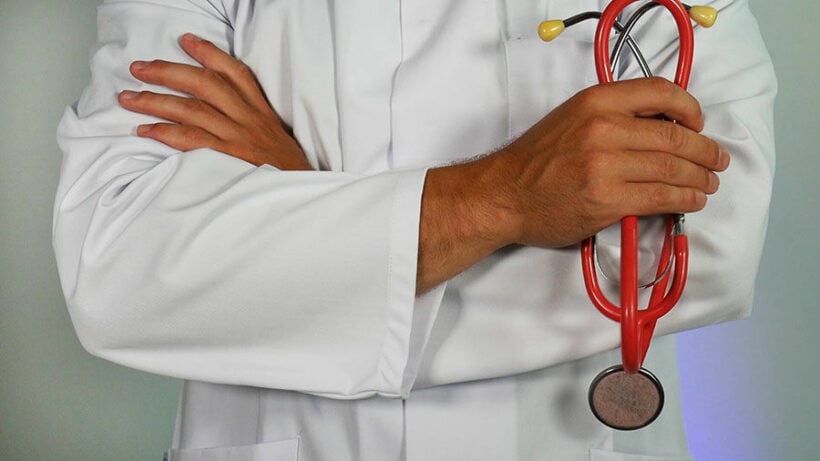 Officials say they have found evidence of fraudulent claims at an additional 106 hospitals and health clinics in Bangkok. This follows an initial investigation by the National Health Security Office that uncovered corruption at 18 Bangkok healthcare facilities, which was then increased to 64 upon further scrutiny. The latest discovery brings to 188 the number of clinics and hospitals accused of defrauding Thailand's universal healthcare system.
The scandal, involving around 1 million fake services, and costing the state an estimated 195 million baht, is laid bare in a report in Nation Thailand today. The NHSO has already cancelled contracts with 64 healthcare facilities, accusing them of inventing patient details to defraud the government. It's understood all 188 hospitals and clinics will be made to repay the money, with the NHSO lodging a civil case with the Department of Special Investigation, who will carry out an investigation into all medical records from the last 10 years.
The deputy secretary-general of the NHSO, Karoon Kuntiranont, says that of 800,000 claims from gold cardholders, around 70% have been found to be false. He says the 30% of patients whose cases are genuine will now be cared for by other facilities. These include HIV patients, patients awaiting surgery, those being treated for kidney disease, and those suffering from chronic illnesses.
Karoon says the corruption is limited to clinics and hospitals in the greater Bangkok area, with a loophole that allowed the fraud to take place now being closed.
SOURCE: Nation Thailand
Catch up with the latest daily "Thailand News Today" here on The Thaiger.
Keep in contact with The Thaiger by following our
Facebook page
.
Never miss out on future posts by
following The Thaiger
.
PM orders Thai police to collaborate with Interpol to bring Boss back to Thailand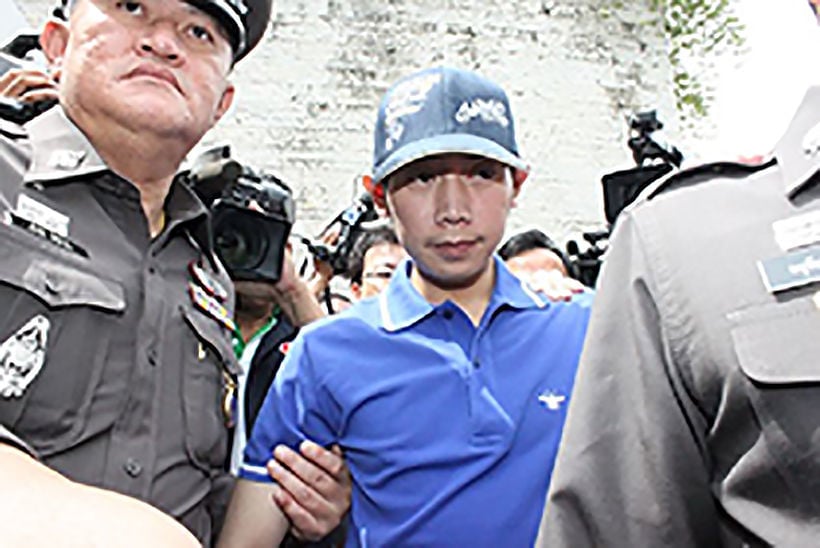 The Thai PM is ordering Thai police to work with Interpol, the International Criminal Police Organisation, to find Vorayuth "Boss" Yoovidhya and bring him back to Thailand for prosecution. The Red Bull heir has been on the run since 2017 and faces charges reckless driving causing death and using cocaine, charges which date back to the incident in 2012 in Bangkok.
In 2012, Boss allegedly sped his Ferrari down Sukhumvit Road in Thong Lor, running over and dragging a 47 year old police officer 100 metres down the road, killing him.
Prosecutors have now officially indicted Boss on the reckless driving causing death and drugs charges, the Office of the Attorney General announced last Friday. The recent indictment, more than 8 years after the fatal crash, follows public backlash after Boss's cases were dropped altogether in July by the deputy attorney general.
PM Prayut Chan-o-cha made a post on his Facebook page saying he ordered police to work with international authorities to find Boss and bring him back to Thailand for trial. He says a Red Notice has been issued and he expects an update by next week.
"I ask every officer to handle this matter correctly and effectively."
Boss, the son of the co-owner of the Red Bull energy drink empire, fled the country in 2017. His hearings were delayed 7 times. He reportedly packed up and fled to Singapore on his family's private jet just 2 days before he was due to face charges. Since then, Boss has been seen and photographed at his family home in London as well as at Red Bull events.
The story has caused ongoing rage in Thai social media with people using the cases as proof Thailand's warped justice system where wealth and power can help you bypass official investigations.
There has been no comment from the Yoovidhya family, Boss or his legal representation since last week's official prosecution.
SOURCES: Nation Thailand | Thai PBS
Keep in contact with The Thaiger by following our
Facebook page
.
Never miss out on future posts by
following The Thaiger
.
Bangkok nightclub busted for underage drinking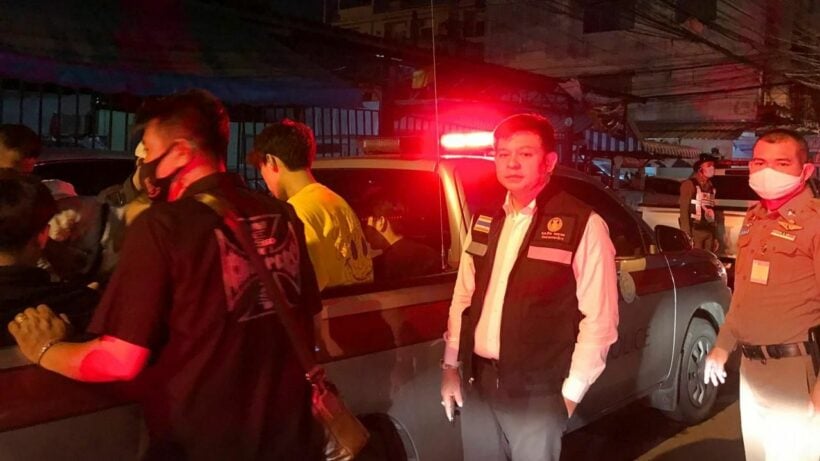 A Bangkok nightclub was raided last night when police arrested numerous underage drinkers after city officials received a complaint about "unlawful assembly". Police say many of the 50 people at the nightclub were under Thailand's legal drinking age of 20 years old. They added that the patrons at the venue did not abide by Covid-19 prevention rules like wearing a mask, social distancing, and that the venue's management didn't limit the number of people at a social gathering.
The venue, known as "Peak" in Bangkok's Lak Si district, north of the city centre, was ordered by police to close down because it served alcohol to underage customers and the venue did not abide by Covid-19 prevention measures.
Police raided the venue and were then waiting outside as partygoers tried to flee to provide free drug tests. Along with arresting the alleged underage drinkers, the police also arrested a young man for alleged drug use after a test for illicit drug use came up positive. Police did not specify what drugs they tested for. Reports also fail to say how many people were arrested, but Pattaya News says all the underage drinkers were arrested.
Palang Pracharath's Bangkok MP Sira Jenjakha was reportedly also involved in the raid. He told Pattaya News that he is dedicated to eradicating social issues involving adolescents, and venues that serve alcohol to underage youth will face charges.
SOURCE: Pattaya News
Catch up with the latest daily "Thailand News Today" here on The Thaiger.
Keep in contact with The Thaiger by following our
Facebook page
.
Never miss out on future posts by
following The Thaiger
.