Anti-coal protestors start hunger strike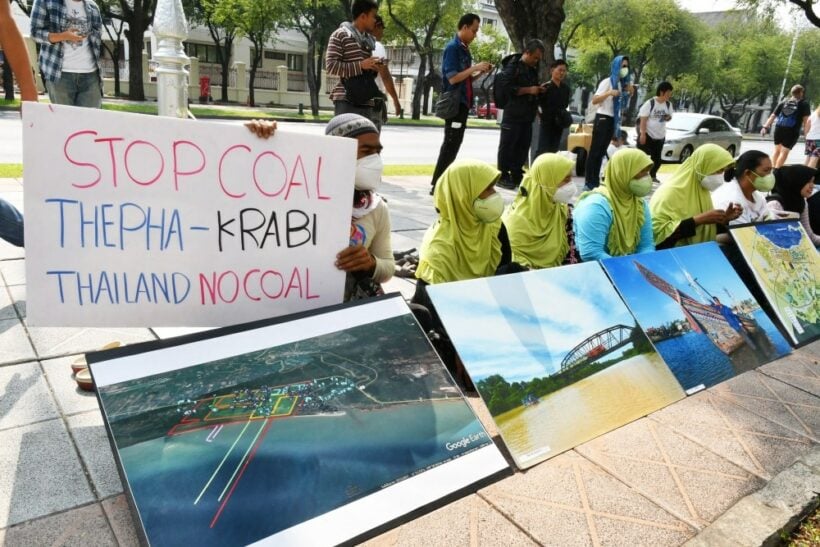 A hunger strike was started today by two groups of protestors who say they will not eat until the government permanently cancels the coal-fired power plants in the South.
A total 19 activists from Save Andaman from Coal and the Network of Songkhla-Pattani Residents Against Coal-Fired Power Plants kicked off their hunger strike in front of the United Nation headquarters in Bangkok.
They are demanding the government put a permanent end to the proposed Krabi and Thepa coal-fired power plant projects
A prominent member of groups opposing coal-fired power plants, said the protesters are pledging to fight the coal-fired power plant projects by putting their lives on the line. They will sit at the UN headquarters and refuse to consume anything other than water in an act reflecting the highest level of civil disobedience against the government. The group in 2012 began their public opposition to the coal-fired plants.
In subsequent years of opposing the projects, the groups "have tried every campaign tactic to urge the government not to build harmful coal-fired power plants in Krabi and Songkhla's Thepa District, but the government never really listened to us," said Prasitchai. "So we have no choice but to sacrifice our lives to protect our beloved home." He said he is sure that others will join their hunger strike and will not stop until the government complies with the groups' demand. The coal-fired power plant groups also appealed to the international community to pay attention to Thailand's plan to construct new coal-fired power plants, as burning coal creates environmental impacts on a global scale by intensifying climate change. In July 2015, Prasitchai and another Krabi coal-fired power plant protester, Akradej Chakjinda, had staged a hunger strike in front of the Tourism and Sports Ministry to demand the government stop the Krabi coal-fired power plant. They ended the hunger strike on the 14th day after Prime Minister General Prayut Chan-o-cha agreed to form a three-party joint committee to determine the fate of that project.
However, discussions between the Energy Ministry, National Legislative Assembly, academics and local people on the joint committee failed to end the conflict. That led to another big protest against the Krabi coal-fired power plant in Bangkok in October 2016. The conflict has continued as the group tried other approaches to persuade the government to stop plans to produce power through burning coal.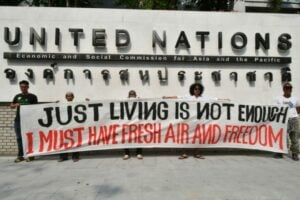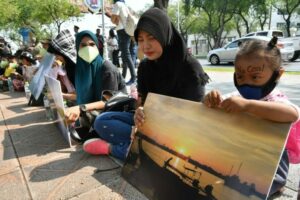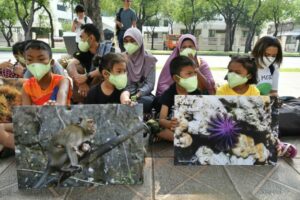 Read more headlines, reports & breaking news in Thailand. Or catch up on your Thailand news.
Crisis meetings in Bangkok today over smog solutions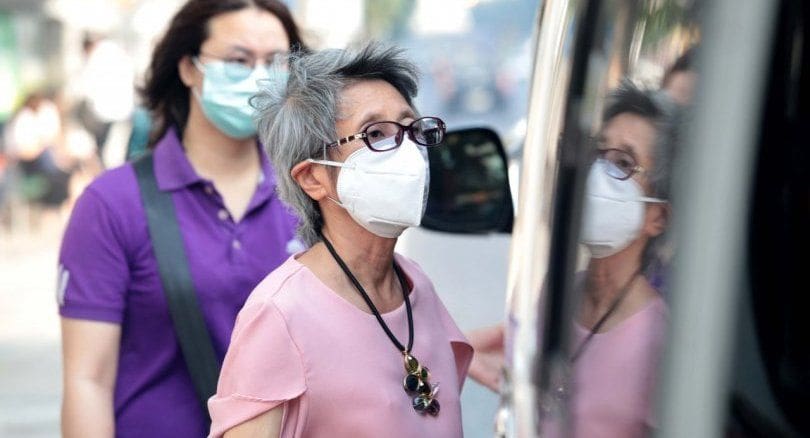 PHOTOS: The Nation
Urgent meetings are being held in Bangkok today to address the acute smog problems in the capital.
The Pollution Control Department and Bangkok Metropolitan Administration are gathering today in their latest efforts to battle with the persistent smog while dust particles continue to blanket the capital with smog levels alarming locals and causing tourists to cancel their holidays.
The meeting was organised after the authorities concerned rushed rushed to find solutions to help ease the problem, including cleaning roads more often, spraying water over Greater Bangkok's sky (useless), trying to produce artificial rain with cloud-seeding and enforcing strict laws against vehicles emitting excessive exhaust fumes.
PM General Prayut Chan-o-cha "has instructed relevant authorities to introduce additional measures to deal with this situation", Government Spokesman Puttipong Punnakanta said.
The Bangkok Metropolitan Administration (BMA) and the Army's efforts to spray water to ease the pollution on Monday night and yesterday morning did not appear to help much.
For instance, pollution was marginally brought down to 90 from 96 on Monday and to 71 yesterday on Phaholyothin Road in the capital.

Baby elephant dies from horrific wounds after being caught in hunter's trap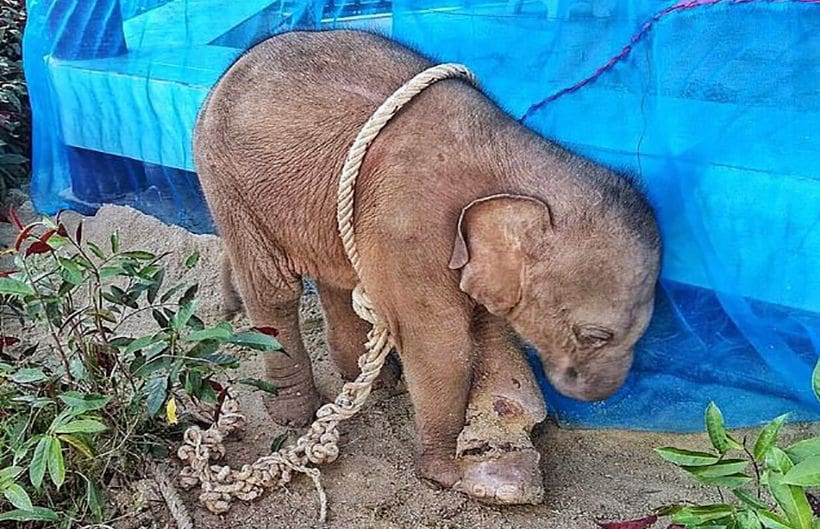 A baby elephant has died after a hunter abandoned her, tied up to a fence in a forest in Rayong. The little elephant died after suffering from horrific wounds.
The elephant, only one month old, was found by villagers in Rayong tied up to a fence with a rope cutting deep into her ankle.
Read the story of her discovery and rescue HERE.
When she was found she was barely able to stand and in obvious pain. Villagers named her Baitong. Nothing is known about Baitong's mother.
She was rescued on December 18, but despite constant expert vet care and an emergency amputation of her infected foot, she succumbed to her injuries.
A vet from the Bureau of Conservation Area Management says that amputating her her foot was necessary to prevent her from dying of infection. The vets report that last Thursday, Baitong was playing with some of her carers when her condition suddenly worsened and she collapsed during the evening. Several vets worked through the night to treat Baitong but she passed away on Friday morning.
Bangkok smog: Oil refineries being asked to upgrade quality of diesel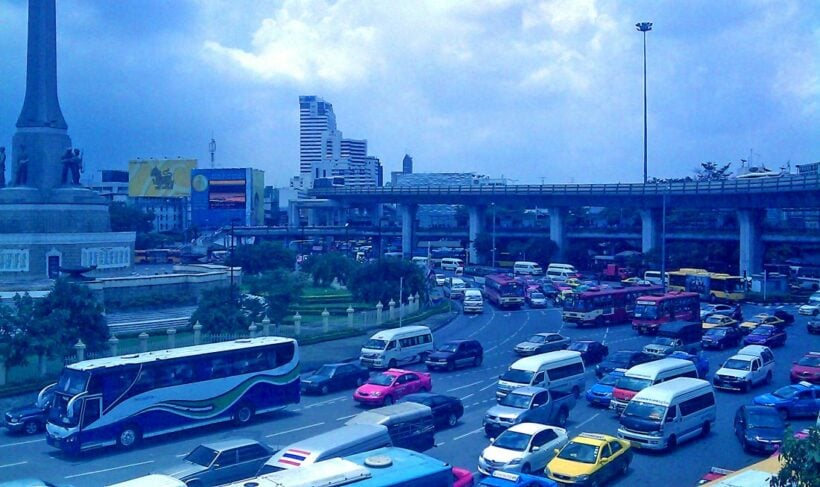 It won't be a short-term solution but it is a worthwhile long-term part of the important changes that will have to be made.
But nothing concrete yet.
In yet another attempt to ease the health hazards posed by PM2.5 dust particles in Bangkok's air, the Energy Business Department plans to hold a meeting with oil refineries this week about the possibility of upgrading the quality standard of diesel from Euro 4 to Euro 5.
The department director-general Ms Nanthika Tungsupanich says that the meeting was intended to sound out the opinions of the six oil refineries about when they will be ready to upgrade the quality standard of oil products, diesel in particular, to Euro 5 level.
Diesel of Euro 4 standard contains 55 ppm sulfur while the Euro 5 standard sets the amount of sulfur at 10 ppm.
In 2017, the Department of Pollution Control Department held discussions with the six oil refineries and automobile manufacturers about upgrading fuel quality to Euro 5 standard, but the plan was opposed by some of the refineries claiming the high investment costs estimated at about US$400 million for each refinery.
Euro 4 standard has been put into practice since 2012 and it was initially planned that Euro 5 standard would be enforced last year so that all the refineries could go into production in the year 2022.
Ms Nanthika said that the new quality standard could not be introduced without the Pollution Control Department first seeking an approval from the cabinet.
With substantial investment costs, the price of diesel might have to be adjusted up from .50-one baht per litre.
SOURCE: Thai PBS