What does Anastasia Vashukevich know?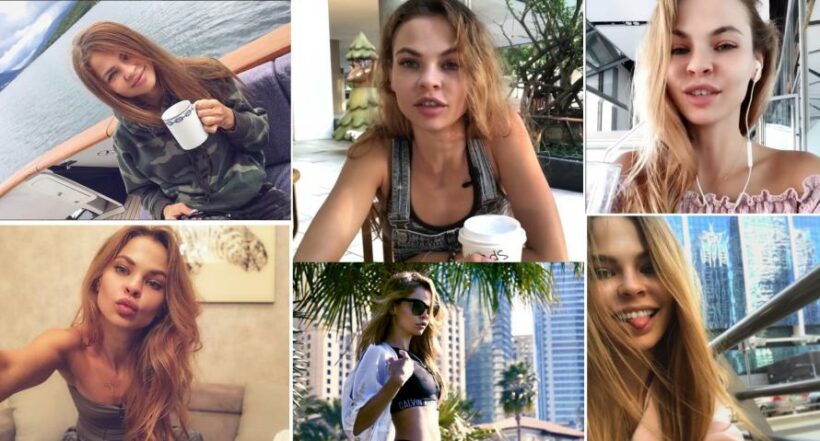 PHOTOS: Instagram
The raid on a 'sex seminar' in love-making in Pattaya last week has grown into an international story of intrigue with links to the 'Russia-meddling-in-US-election' ongoing investigation.
A Belarusian escort, with close ties to a powerful Russian oligarch said from behind bars in Bangkok, yesterday that she had more than 16 hours of audio recordings that could help shed light on the 'meddling'.
The New York Times is reporting that the escort says she will hand over the recordings if the US grants her asylum. Anastasia Vashukevich, self-appointed 'sex expert' and Instagram model, faces criminal charges and deportation back to Belarus if found guilty for working in Thailand without a visa at a the seminar held in Pattaya.
The respected American news sources says that Ms. Vashukevich, who describes herself as close to the Russian aluminum tycoon Oleg V. Deripaska, said that audio recordings she made in August 2016 included discussions he had about the United States presidential election with people she declined to identify.
A spokeswoman for the American Embassy in Bangkok said she was aware of the arrests but declined to discuss the case or any asylum request.
Mr. Kirillov said that he believed publicity would help protect them. "I think the press makes us a little bit safer because if they killed us in the prison, everyone would know," he said.
Read the full story and investigation from New York Times HERE.
You can also read a CNN report HERE.


Read more headlines, reports & breaking news in Pattaya. Or catch up on your Thailand news.
Update on Chikungunya cases in Thailand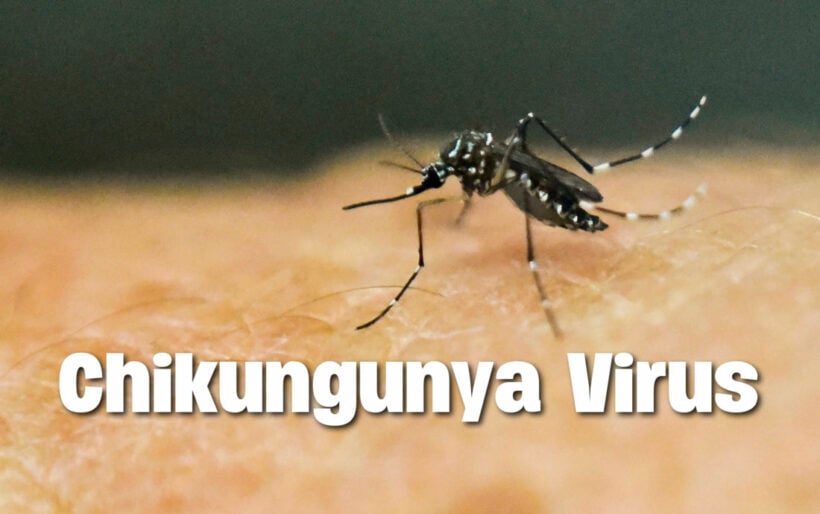 "Chikungunya Virus is an arbovirus of the alphavirus genus, transmitted by the bite of infected Aedes mosquitoes, same way Dengue is spread."
The Bureau of Epidemiology, along with the Thailand Health Ministry, are reporting 3,379 chikungunya cases in 23 provinces up to May 13 this year.
Phuket, Songkla and Ranong have been the most affected by the mosquito borne viral disease. The good news, health officials report the numbers are declining.
The word, Chikungunya, translates to "that which bends up", based on the stooped position of patients during the rheumatic symptoms of the disease.
In humans bitten by an infected mosquito, the disease symptoms usually appear after an incubation period of three to seven days.
Chikungunya can cause acute, sub-acute, and chronic disease.
In acute disease, symptoms develop abruptly and include high fever, headache, myalgia and arthralgia (predominantly in limbs and large joints). The appearance of a maculopapular rash is also frequent. Severe forms of the disease are rare. Symptoms usually resolve in 7-10 days, although arthralgia and joint stiffness may persist intermittently for several months.
The disease shares some clinical signs with dengue and Zika, and can be misdiagnosed in areas where they are common. As there is no cure, treatment is focused on relieving the symptoms.
SOURCE: OutbreakNewsToday.com
'Game of Thrones' finale rates high, fails the landing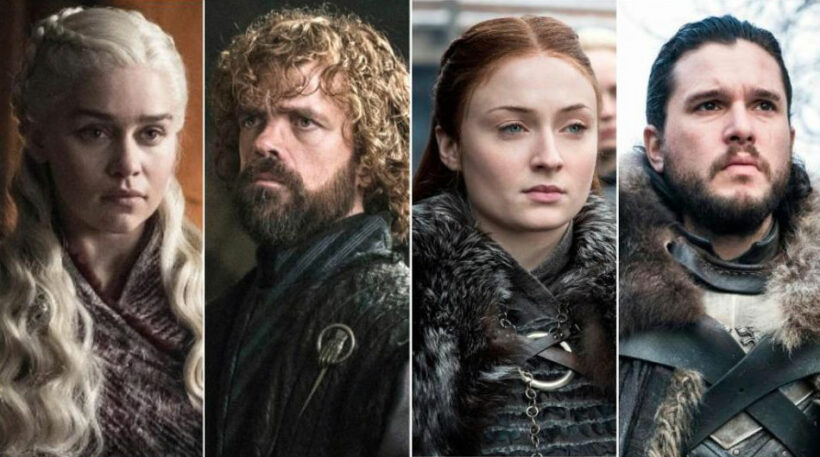 WARNING: GOT Spoiler alerts!!
"This final season has obviously been divisive, and a good deal of the criticism, especially of the penultimate episode, was justified."
by Brian Lowry
After eight seasons, 73 episodes and a much-debated flurry of plot developments, that signature first-season line proved the key to unraveling the "Game of Thrones" finale, which, after a season that was at various times exhilarating, exhausting and aggravating, came as something of a relief.
Given the passions ignited (somewhat literally, given all that dragon fire) by the penultimate chapter, the finale couldn't possibly please everyone. While there was validity in many of the criticisms, a degree of silliness crept into the discussion, starting with those who actually signed a petition petulantly demanding some kind of cosmic do-over.
From Mash to Friends to Seinfeld, the most watched series finals HERE.
"Flaws and all, 'Game of Thrones' rewrote the rules for a TV epic, providing a brilliantly cast serialised storyline, produced with a scope and scale that rivaled theatrical blockbusters."
In the final analysis, the first half of the last episode, both written and directed by show-runners David Benioff and D.B. Weiss, was strong, logical and satisfying. Overall, it wasn't a one-for-the-ages finale, held up against the best examples of them and the abundant hype, but it wasn't an unworthy one either.
Read the rest of the CNN review from Brian Lowry HERE…
Google cut off Huawei's access to some Android apps and services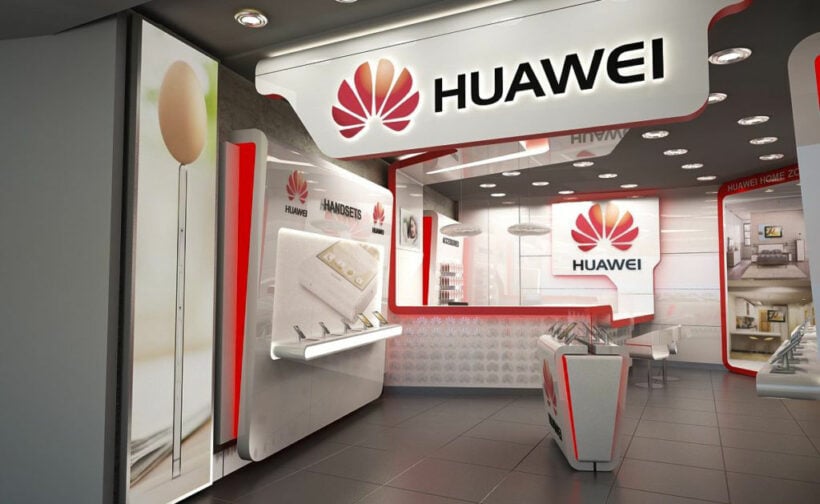 In a surprise response to the ongoing Huawei vs Trump administration spat, Google has halted its business operations with Huawei.
Huawei is one of the leading mobile phone manufacturers in the world. The Google 'pull out' is effective immediately, according to a report from Reuters. The halted business streams include anything in relation to the transfer of hardware and software products except the open source ones. If the reports end up being fully rolled out, it would send shockwaves across the world and massively impact Huawei users and businesses.
Huawei was posed to overtake Samsung soon as the largest seller of Android phones in the world.
According to Reuters…
"Huawei Technologies Co Ltd will immediately lose access to updates to the Android operating system, and the next version of its smartphones outside of China will also lose access to popular applications and services including the Google Play Store and Gmail app,"
Google have responded…
"We are complying with the order and reviewing the implications," a company spokesperson wrote in an email.
Reuters first reported the news via unnamed sources on Sunday afternoon, and The Verge followed up a couple hours later with — again, anonymously sourced — confirmation.
Last Thursday, the US Trump administration added Huawei to their trade blacklist and owing to that it will be extremely difficult for Huawei to do business with US companies. Google is one of the US companies with the highest number of consumers in the world using its open-source operating system Android.
The move will put the users of Huawei smartphones in limbo. They won't be able to get any new Android updates, security patches and even will lose access to Google Play Store which makes a huge portion of Android phone experience. The list of smartphones includes the recently launched high-end flagships of Huawei including P30, P30 Pro, Mate 20 Pro, and the list continues.
Huawei, in just the recent quarter of 2019, shipped more than 59 million smartphones which makes a huge chunk of devices powered by Android Operating System. A source closer to the matter mentions that Google was forced to end ties with Huawei as a result of trade blacklisting of Huawei in US. Otherwise, Huawei was expected to become the biggest seller of Android-powered devices in the world beating Samsung and other Chinese smartphone manufacturers by a good margin.
Huawei will continue to have access to the licensed open source version of the Android operating system, which is available for everyone to use.
Huawei has not yet commented on the development. But in a recent interview to a Japenese publication Nikkei, Huawei's CEO Ren had mentioned, "Huawei's growth might slow under the U.S. restriction, but only slightly."
The recent move by Google is going to change the power game between different smartphone manufacturers but only time will tell how Chinese smartphone companies and Chinese establishment will react and respond over this.