Companies like AirBnB 'illegal' for daily and weekly rentals in Thailand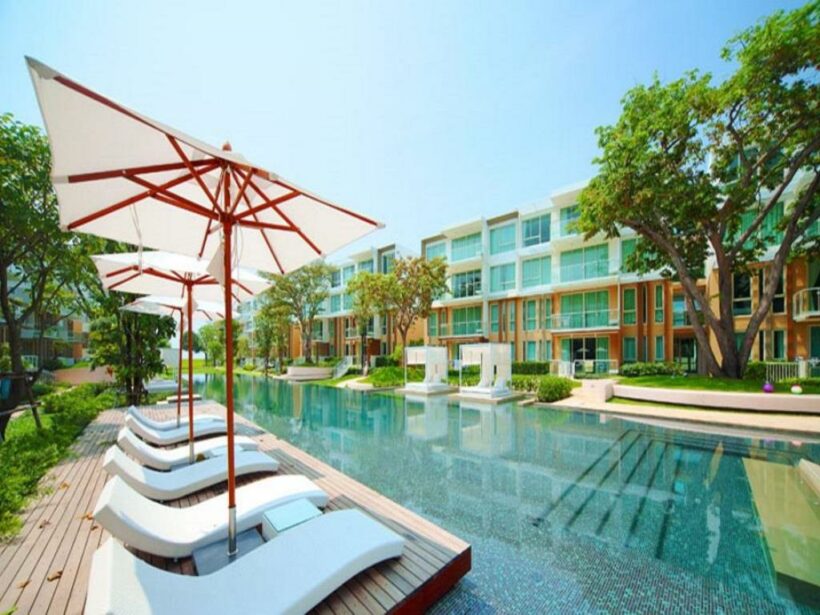 PHOTO: Wan Vayla Condos in Khao Tao
A court ruling handed down in Hua Hin effectively confirms that people who rent out their rooms via companies like AirBnB on a daily and weekly basis are acting illegally.
A letter has been sent to the Wan Vayla condos in Khao Tao from the local authorities outlining the court's decision in two of three cases where condos were rented out for less than a month.
In one case a fine of 5,000 baht must be paid and 500 baht per for each of twenty days totaling 15,000 baht. In a second case a 5,000 baht fine must also be paid with further fines of 100 baht for an 81 day period. A third case is pending.
The local authorities investigated the matter in December 2017 and and took the case to court.
The ruling, if enforced nationwide, could effectively be the beginning of the end for companies like AirBnB in Thailand who have consistently said that what they are offering in the kingdom is legal.
Thaivisa notes that the company have carried out training and award seminars on a regular basis in Thailand and there are thousands of people offering their rooms for rent throughout the country.
AirBnB actively promote their business in Thailand and the consequences from the ruling could be immense for the company, renters and consumers alike.
The court ruled that people renting out their rooms on a daily and weekly basis contravened regulations surrounding hotels.
Rentals of 30 days and more would be legal.
The Wan Vayla condo sits on 20 rai of land in the Khao Tao area.
SOURCE: ThaiVisa


Read more headlines, reports & breaking news in Hua Hin. Or catch up on your Thailand news.
Hua Hin officials roll up their sleeves to clean the beaches after recent storms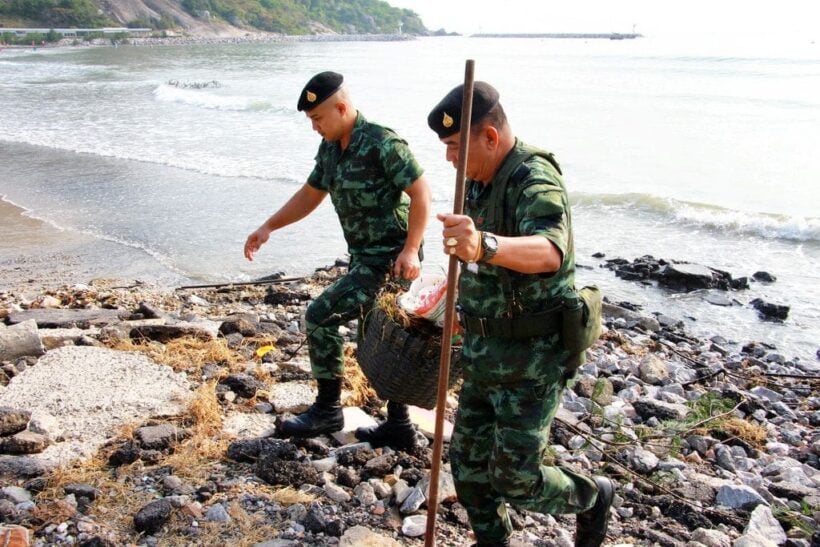 PHOTO: Talk News Online
Hu Hin's local Talk News Online is reporting that a team of local government officials and soldiers were out in force to clean up the Gulf coast beaches yesterday.
The action focussed on Hua Don beach at Khao Takiap causing a lot of selfies to be taken among the large numbers of appreciative tourists using the beach.
Jirawat Phrahmanee, a local official, led the cleaning teams to pick up and remove the rubbish and branches that had been blown in during the recent stormy weather.
SOURCE: Talk News Online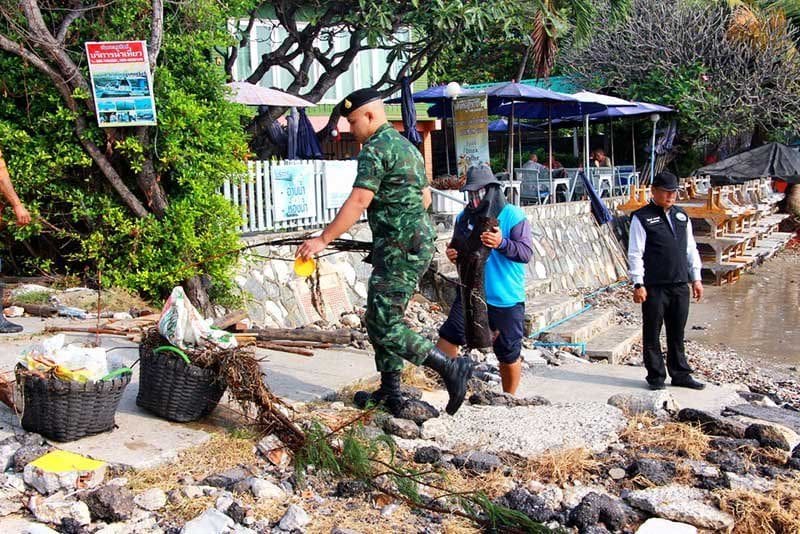 Teenage "relatives of politician" finally in detention after alleged gang rape of 16 year old girl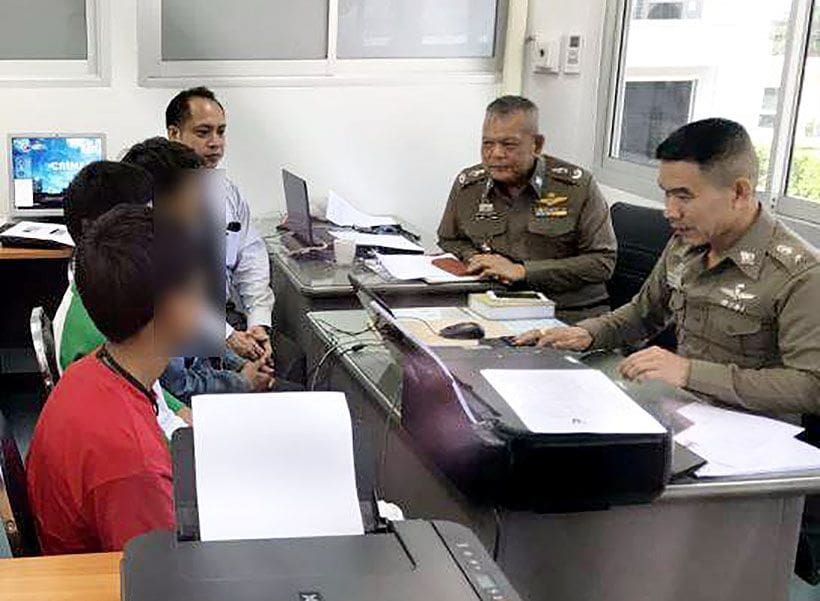 Three teenagers, aged 16 to 17, have been ordered into detention by a juvenile court more than five weeks after they allegedly gang raped a female 16 year old friend.
Talk News Online reports that the developments follow the intervention of the head of the Prajuab Khiri Khan provincial police after the mother of the alleged victim complained that nothing was happening.
The boys now in custody are relatives of a local politician, who was not named, according to the report.
The alleged incident occurred on December 1 at a beach in Pak Nam Pran.
The victim and her mother reported it to Pak Nam Pran police on December 2. The victim was tested and her underwear retained for DNA testing.
But the mother since complained that very little happened in investigating the case. The police said "these things take time and because lawyers and care officials needed to be present as those involved were juveniles, it would take even longer".
Finally the Prajuab Khiri Khan provincial chief stepped in this week taking the investigation out of the hands of local police and giving it to provincial police investigators.
DNA tests were ordered, clothes were examined and the teenagers were charged with gang rape and abduction. The report did not make it clear if the tests had already been done before the chief's intervention.
The juvenile court has not granted bail and the three sixteen to seventeen year olds are now detained at the Juvenile Observation and Protection Centre. Pol Maj-Gen Surasak Suksawaeng is calling for the case to be transparent and justice to be served, and any police officer found guilty of misconduct in connection with the investigation will be 'severely punished'.
SOURCE Talk News Online
Hua Hin "full for New Year"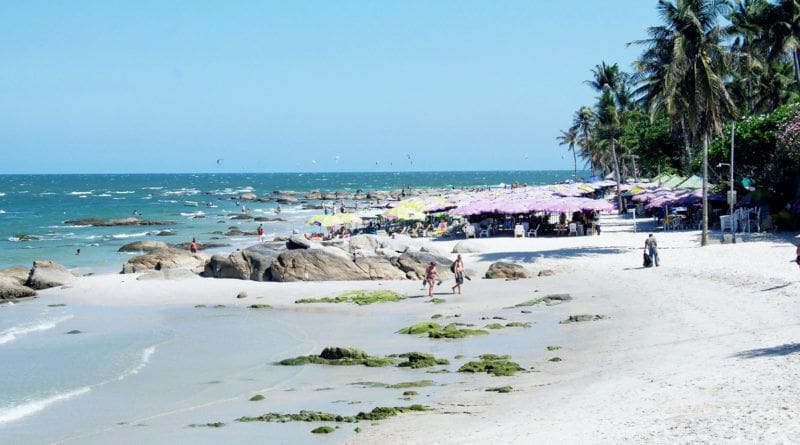 Talk News is reporting that a local tourism adviser was expecting 100% occupancy in Hua Hin and Cha-Am hotels at New Year.  Though it was not just foreigners but many Thais who were visiting in droves this festive season.
Runrot Sileuangsawat was quoted as saying that, at the moment, occupancy rates were an average of 80% in the two seaside towns but online behavior in waiting for last minute deals and price comparisons would likely mean both resorts would be "full to the rafters at New Year".
He said that at the current 80% the towns had already matched last year's figures – though the number of foreigners visiting was down.
SOURCE: Talk News