Seven pit bull dogs attack Monk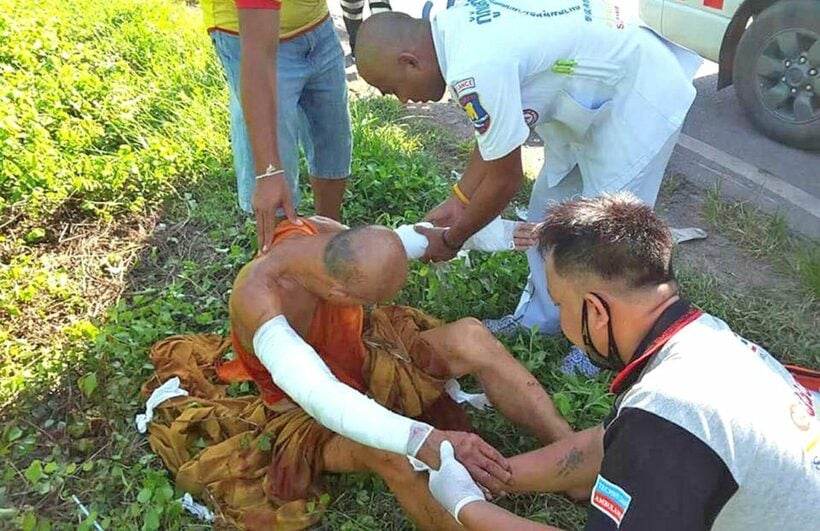 A 68 year old Buddhist monk has had a lucky escape after being mauled by sevenpit bulls while on a morning alms round in Samut Songkhram province. This information from a local police Facebook page.
The photos of Phakhru Samutkhanisorn Panyawichuro's 50 bitemarks, including several wounds that required up to 20 stitches were circulated in Thai social media.
The Nation visited the scene, a small alley at the entrance to Luangpor Ban Laem Bang Hua Kruad monastery in Tambon Thai Hat, Muang district, along with Ban Bang Hua Kruad (Moo 5) village headman Direk Makhamek. The headman said the monk was on an alms collection round when he was first chased by one pit bull and, as he backed away and fell down, 5-6 other pit bulls attacked him.
Direk said the dogs belonged to car painter Saman Sitthibutr, who wasn't at home at the time. He had kept the dogs within the house's fenced compound but the pit bulls had managed to escape.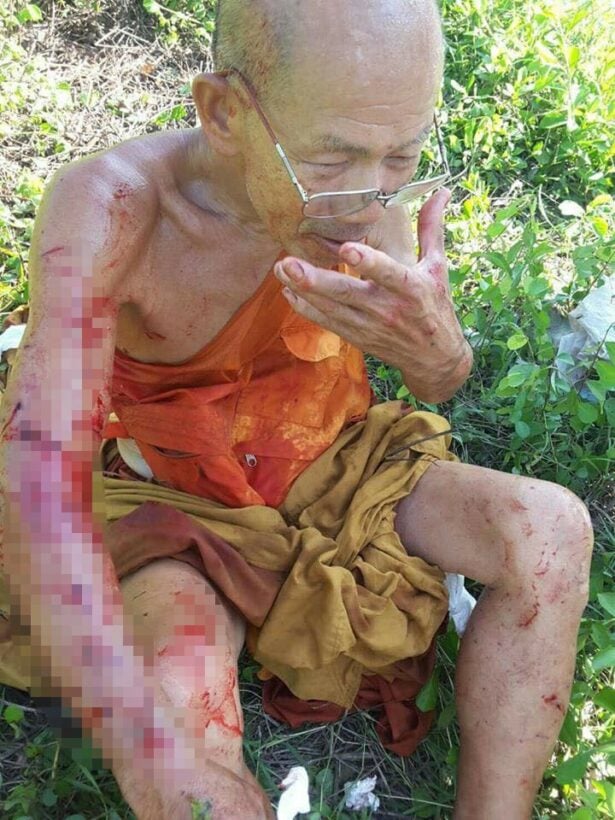 This was the second time the dogs had escaped. The first time was two weeks ago, Direk said, adding he would ask Saman to keep his pet dogs in kennels to prevent the re-occurrence.The monk, who was recovering at Somdet Phra Phutthaloetla Hospital, recalled that he had spotted the seven dogs so he avoided them by walking on the other side of street but the dogs attacked him anyway.
"When I was lying on the ground while being mauled by the dogs, I thought I was going to die. Fortunately people came out and chased them away and rushed me to hospital," the monk said, adding the dogs' owner had taken responsibility.
"He explained that he had kept the dogs in his house compound but they had managed to escape. I don't want to put the blame on anyone, as no one wants this to happen," the monk said, but urged dog owners to make sure their pets wouldn't cause problems to others.
Acting hospital director Watchara Janjaroenkit said the monk had sustained 50 bite marks, some of which required up to 20 stitches. As he was given rabies vaccine, he would recover in one week if the wounds weren't infected.

STORY: The Nation

Thaiger Radio News – Tuesday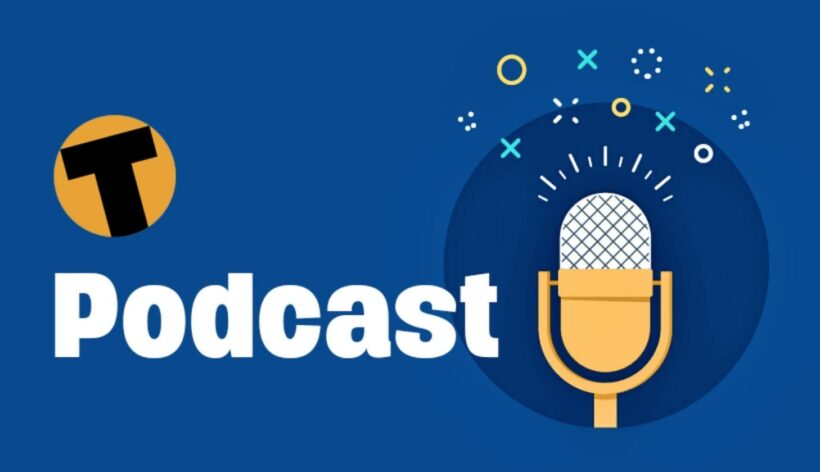 Muay Thai for five year olds – Sport or child abuse?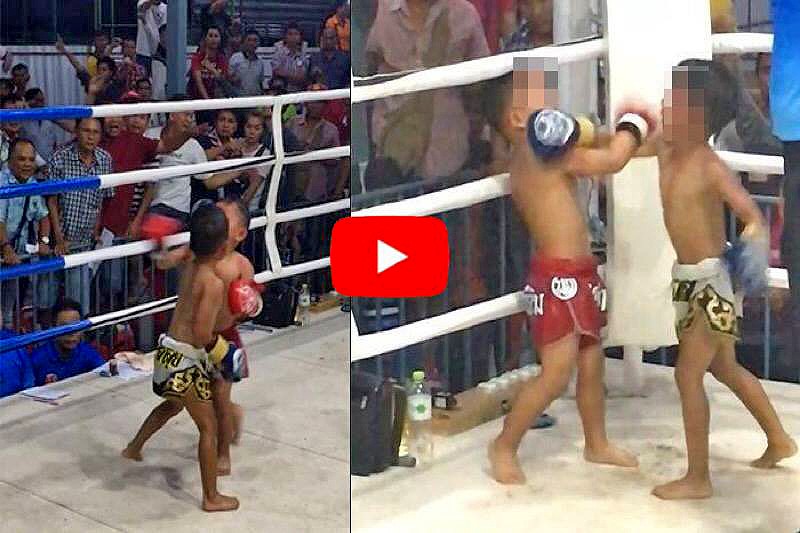 Video of two five year olds fighting in a boxing ring has sparked a lot of reaction. The young kids in the 17 kilo division (yes, there's such a thing) are shown punching each other's heads, with the occasional kick, as a crowd of baying adults urge them on.
Sanook reports that as one boy is repeatedly forced into a corner the referee makes no attempt to seriously intervene. He merely lets the boys continue flailing at each other in the center of the ring.
Neither child is wearing any head protection.
The video – posted by "Yuthaphoom Khunseuk Tragoonyang" – goes on for a full two minutes. You can watch the video HERE.
Sanook say opinion fell into two camps – one group were praising this as an expression of Thai culture though the national sport of Muay Thai, the other condemning it as nothing more than child abuse for the pleasure of adults that violated the rights of children.
Sanook said that doctors at Mahidol University have stated that 100,000 children under the age of 15 are competing in Muay Thai prize fights in Thailand. They point out that children of this age should not be fighting due to potential damage to the brain.
The Thaiger story about the Mahidol University report HERE.
Sanook said that moves are currently being made to seek a change in the law that allows such "sport".
SOURCE: Sanook
Thaiger Radio News – Monday