90 arrested, 74 motorcycles seized in crackdown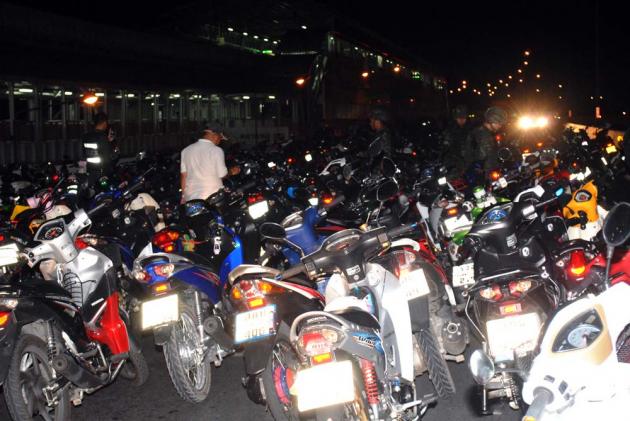 Bangkok police arrested 90 motorcyclists and pillion riders and seized 74 modified motorcycles in a crackdown on street racing on Bangkok's streets.
At the end of the operation on Friday night, tourist police deputy chief Pol Lt-General Surachet Hakpal held a press conference at 2.30am early on Saturday on the main ground in front of Tesco Lotus Extra on Rama IV Road.
He said police had set up road checkpoints at several spots in Bangkok to inspect motorcycles suspected of being illegally modified for road racing and seized 74 bikes.
He said 90 motorcyclists and pillion riders were arrested. Fifty of them were under 18 years old and the rest over 18. Five of them tested positive for drug use.
He said police also arrested Suparirk Chaowangyen, 20, who used his Facebook page Aggressive Youths (Bang Sue) to encourage road racing.
Surachet said police would continue the crackdown on road racing.
STORY: The Nation
Keep in contact with The Thaiger by following our
Facebook page
.
Never miss out on future posts by
following The Thaiger
.
57 year old woman tests positive for Covid on Samui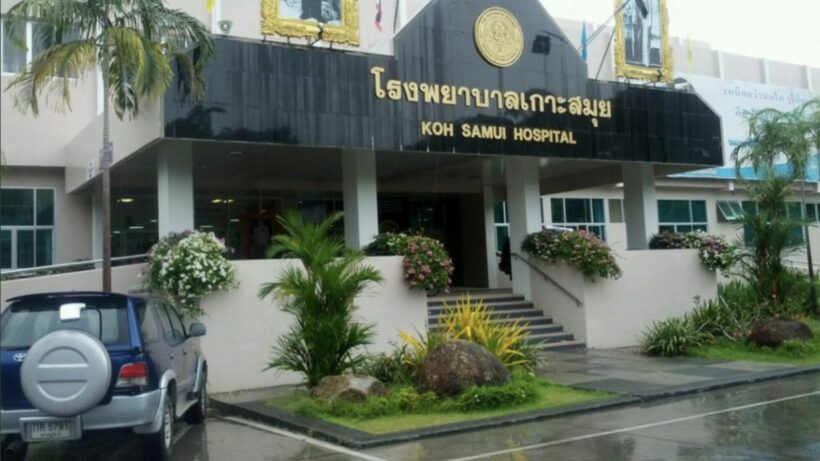 A 57 year old Frenchwoman has baffled Thai medical officials with her quarantine-defying positive test for Covid-19.
The woman had been living on Koh Samui since returning from 14 days of quarantine. Whilst her positive status had become a hot topic on Samui over the past 24 hours, it took until this afternoon for Dr Sophon Iamsirithaworn, Director of the Bureau of General Communicable Diseases, to confirm the situation at a media conference in Bangkok.
The woman, together with her husband and child, originally tested negative, twice, during her 14 day mandatory stay at an Alternative State Quarantine facility in Samut Prakan, just south of Bangkok. After that the woman showed some symptoms and tested positive, 5 days later.
At this stage the woman's husband and child have tested negative for Covid-19 following the confirmation of her infection. She is now being treated for her symptoms at the Koh Samui Hospital whilst her husband and child are being kept under observation.
Officials are now in the process to see if the patient could have contracted the disease AFTER her quarantine.
Her family have a home on Koh Samui. They arrived in Bangkok on a Thai Airways flight from Paris on September 30. They were quarantined in Samut Prakan for the mandatory 14 days before they could return to Samui on October 15. Then she developed a fever 2 days after arriving back on the island but stayed at home for a few days before going to a private hospital for another test last Tuesday. 2 days later the positive test was announced.
Now authorities are trying to figure out if the woman was infected whilst in Thailand.
Public health officials have tracked down and tested 15 people who they believe could be at "high-risk" of infection. They've all been isolated until their results are confirmed. Another 42 people are "under observation" and considered at "low risk".
SOURCE: CSSA | Bannkok Post
Keep in contact with The Thaiger by following our
Facebook page
.
Never miss out on future posts by
following The Thaiger
.
TAT announces update to compulsory Covid-19 insurance for foreign visitors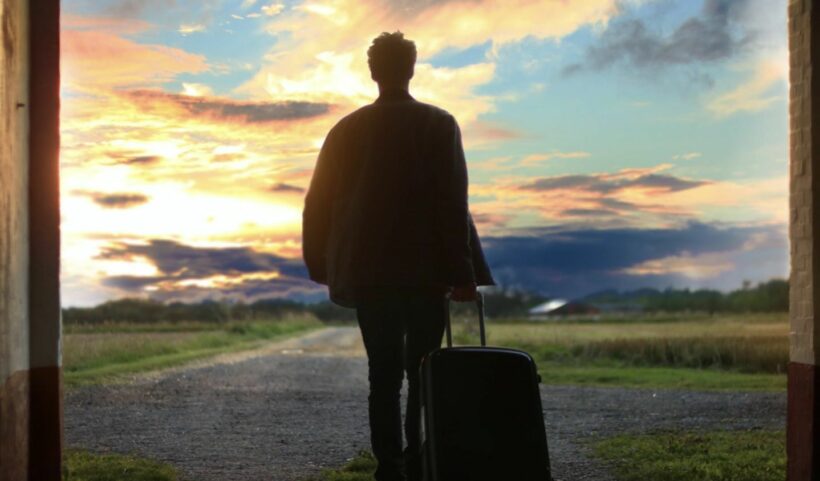 The Tourism Authority of Thailand has announced today an update about compulsory Covid-19 insurance. They say it's now "conveniently" available online in a one-stop-shop. Up to now the compulsory Covid-19 insurance, a pre-requisite before foreigners can come to Thailand, under any visa, was through selected insurance providers at their own websites. The Thailand Office of Insurance Commission has allowed the review of its policy, making it easier to find and purchase the compulsory insurance.
"Foreign travellers will enjoy the following advantages of purchasing an OIC-endorsed medical insurance policy, which is available online HERE."
The update provides additional clarity and ease for people looking to travel to Thailand at this time.
"The Tourism Authority of Thailand is pleased to share the latest announcement that foreign visitors will be able to purchase compulsory Covid-19 insurance policy online prior to visiting the Kingdom."
TAT Governor, Yuthasak Supasorn says the compulsory insurance is part of any package of documents that will need to be completed by foreigners entering Thailand at this time.
"A medical insurance policy with at least US$100,000 coverage or about 3.16 million baht for possible Covid-19 treatment is among the official documents required from foreign visitors planning to visit Thailand."
"TAT hopes the Covid-19 insurance protection program, under the regulation of the OIC, offers additional peace-of-mind for foreign visitors and hopefully makes it easier for inbound travellers before departing from their country of origin."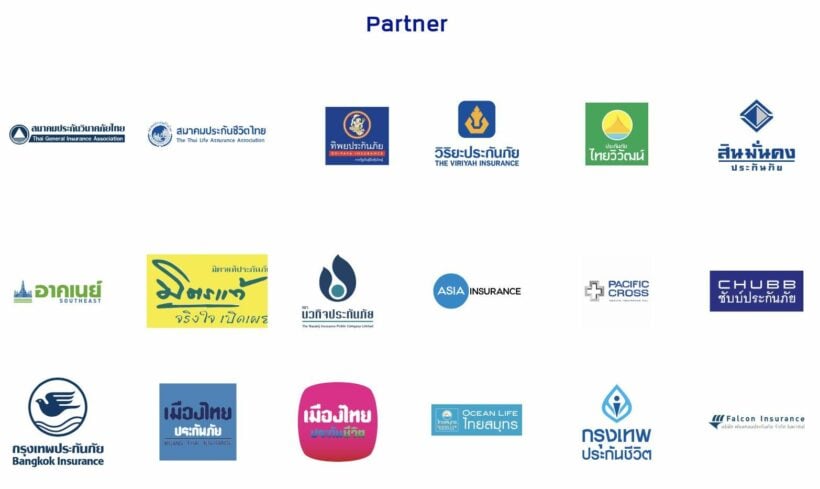 The Thai General Association and the Thai Life Assurance Association, plus 16 leading and non-life insurance companies in Thailand are partnering together with the oversight according to regulations from the OIC to offer the Covid-19 insurance protection program to foreign visitors.
The insurance policy has been approved by the Thai government and can be used in the Thai visa application process. Coverage begins immediately upon arrival in Thailand.
No need for advance payment or out-of-pocket expenses when admitted at private hospitals nationwide. Insurance coverage does not exceed US$100,000 or about 3.16 million Baht.
In the case of death from Covid-19 infection, the insurance company will provide a life insurance benefit of USD $100,000 or about 3.16 million Baht to the beneficiary.
The insurance premium cost is reasonable, the process is overseen by the OIC, and purchase can be done efficiently online.
Thailand's public health infrastructure and healthcare facilities, as well as healthcare professionals are recognised as some of the best in Asia for treating infectious diseases.
Here's an example of some of the costs for packages that vary from 30 days to 1 year. The premiums range from 1,600-4,800 Baht for 30 days of coverage; from 2,880-8,640 Baht for 60 days; from 3,840 – 12,160 Baht for 90 days; from 7,680 – 23,040 Baht for 120 days, and from 14,400 – 43,200 Baht for one year.
The Thaiger recommends that, before you make any other travel arrangements about a trip to Thailand, including the booking os flights or ASQ hotels, you should make general enquiries at the Thai Embassy or Consulate-General in your country.
SOURCE: TAT
Keep in contact with The Thaiger by following our
Facebook page
.
Never miss out on future posts by
following The Thaiger
.
The World's 50 Best Foods… Thai massaman curry tops the list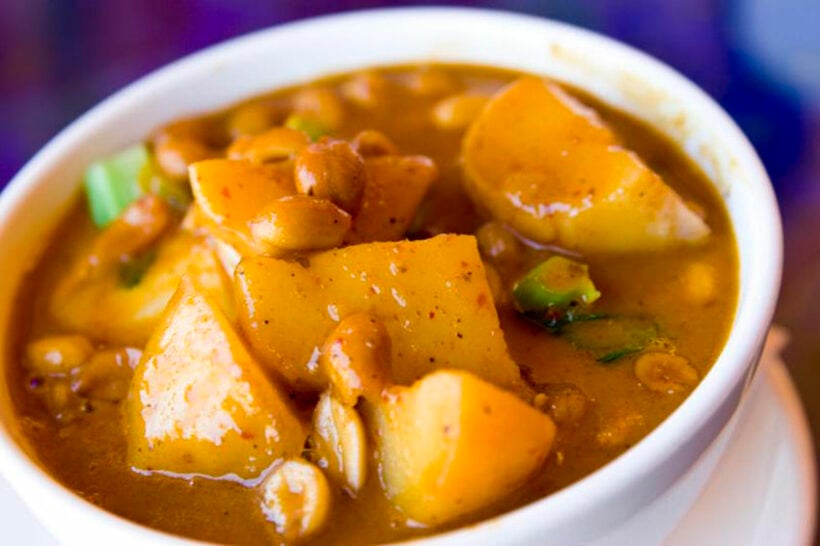 The humble Thai massaman curry has topped a list of the World's 50 Best Foods, compiled by the CNN Travel team. Thailand's smooth coconut milk and potato-based curry (add meat, tofu or vegetables of your choice) comes in at Number 1, with 2 other popular Thai dishes also making it into the World's Best food list.
The hot and spicy shrimp/prawn soup, Tom Yum Goong, comes in at Number 8, with papaya salad, aka somtam, in 46th place (mai phet please!) Tell us your favourite Thai dish, and why, in the comments section (below).
CNN Travel says its staff conducted extensive research on global cuisine to find the 50 best dishes ever created. Nice work if you can get it…
Italian pizza, Mexican chocolate, Japanese sushi, Chinese Peking duck, Penang Assam laksa, Malaysia and German Hamburger also top the delicious list.
Here's what the writers had to say about the 3 Thai dishes that made the top taste grade…
First Place, Massaman curryEmphatically the king of curries, and perhaps the king of all foods. Spicy, coconutty, sweet and savoury. Even the packet sauce you buy from the supermarket can make the most delinquent of cooks look like a Michelin potential. Thankfully, someone invented rice, with which diners can mop up the last drizzles of curry sauce. "The Land of Smiles" isn't just a marketing catch-line. It's a result of being born in a land where the world's most delicious food is sold on nearly every street corner.
Eighth Place, Tom Yum Kung
This best food Thai masterpiece teems with shrimp, mushrooms, tomatoes, lemongrass, galangal and kaffir lime leaves. Usually loaded with coconut milk and cream, the hearty soup unifies a host of favourite Thai tastes: sour, salty, spicy and sweet. Best of all is the price: cheap.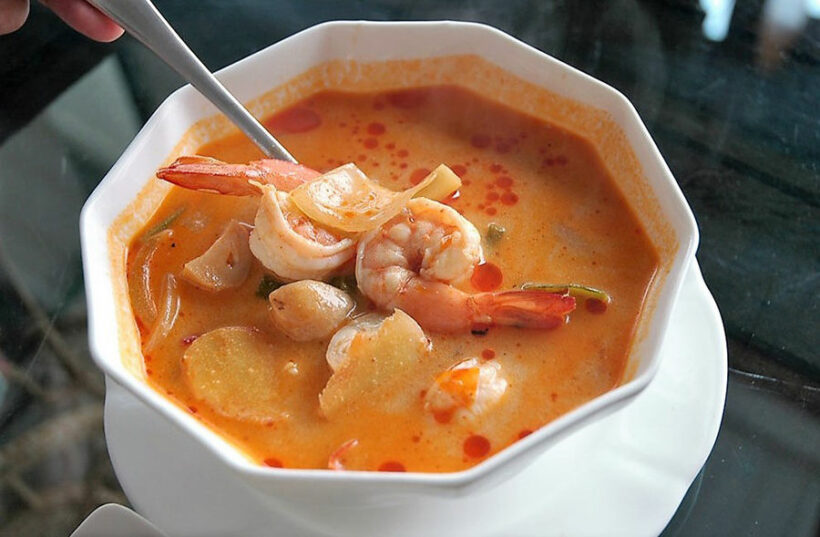 PHOTO: Richard Lee on Flickr
46th Place, Som Tam/Papaya salad
To prepare Thailand's most famous salad, pound garlic and chilies with a mortar and pestle. Toss in tamarind juice, fish sauce, peanuts, dried shrimp, tomatoes, lime juice, sugar cane paste, string beans and a handful of grated green papaya. Grab a side of sticky rice. Variations include those made with crab (som tam pu) and fermented fish sauce (som tam pla ra), but none matches the flavour and simple beauty of the original.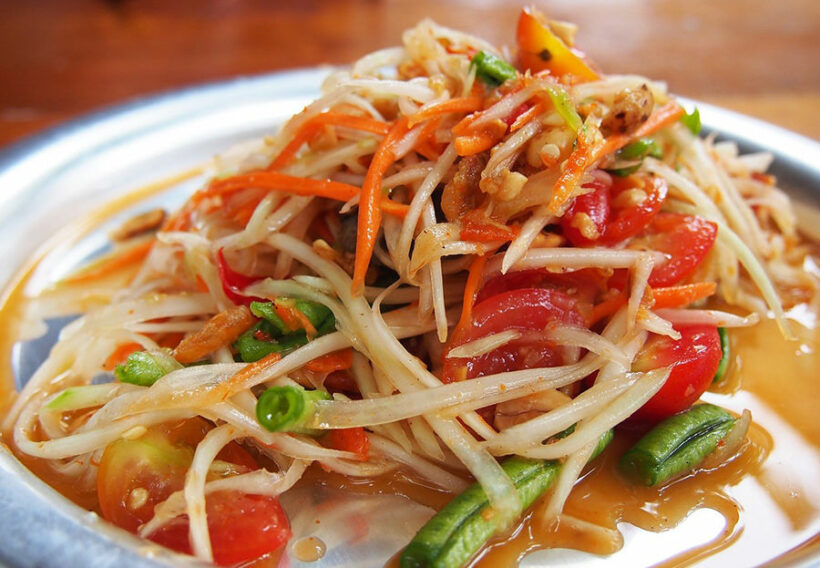 PHOTO: www.needpix.com
SOURCE: Thai Residents | CNN Travel
Keep in contact with The Thaiger by following our
Facebook page
.
Never miss out on future posts by
following The Thaiger
.