Hot in the north, wet in the south, cyclone in the Bay of Bengal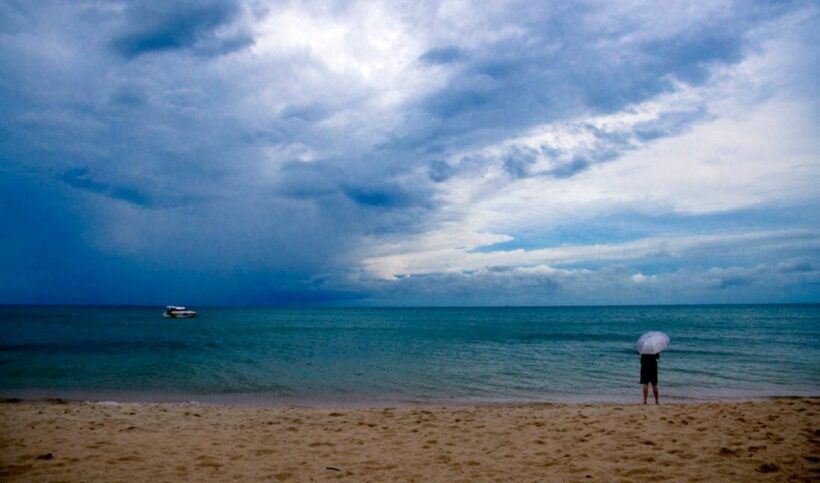 Hot conditions, along with thunderstorms and gusty winds, are the feature of weather in the north east and eastern regions over the next few days. There will also be some additional wet weather for southern provinces on the west coast, due to the extensive storm system, which has now been named Cyclone Amphan, in the north part of the Bay of Bengal.
The cyclone is growing to an equivalent Category 4 hurricane. Amphan will impact the India-Bangladesh coastal areas by Wednesday local time with potentially catastrophic impacts.
Meanwhile, temperatures are expected to get back into the low 40s again in the north and northwestern provinces of Thailand.
The Thai Meteorological Department forecasts that thunderstorms and wind will whip up 2 metre waves in the Andaman Sea and is advising that small boats "must not venture out while bigger vessels should "proceed with caution".
Forecasts for the next 24 hours…
Bangkok and surrounding areas
Hot with thundershowers in 20 per cent of the area; temperature lows of 28-30 degrees, highs of 36-39 C.
Northern region
Hot to very hot with thundershowers in 10 per cent of the area, gusty wind is possible; temperature lows of 24-30 degrees and highs of 38-41 C.
Northeastern region
Hot to very hot with thundershowers in 30 per cent of the area, gusty wind is possible, temperature lows of 24-29 degrees and highs of 35-40 C.
Central region
Hot with thundershowers in 20 per cent of the area, gusty wind and heavy rain are possible; temperature lows of 26-29 degrees, highs of 38-39 C.
Eastern region
Hot with thundershowers in 30 per cent of the area, gusty wind is possible in some areas; temperature lows of 25-29 degrees, highs of 31-37 C. Waves a metre high and 1-2 metres during thundershowers.
Southern region (east coast)
Mostly cloudy with thundershowers and heavy rain in 30 per cent of the area; temperature lows of 24-29 degrees, highs of 32-37 C. Waves less than a metre high and 1-2 metres during thundershowers.
Southern region (west coast)
Thundershowers in 70 per cent of the area with isolated heavy rain; temperature lows of 23-26 degrees, highs of 31-32 C. Waves 2 metres high and more than 2 metres during thundershowers.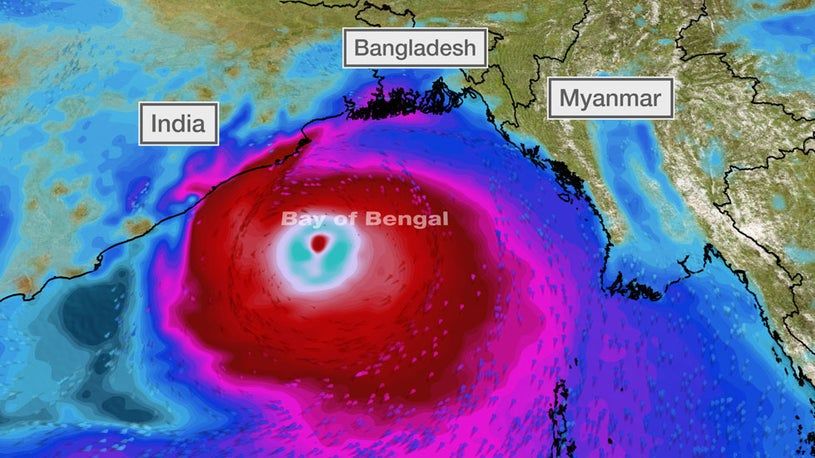 Keep in contact with The Thaiger by following our
Facebook page
.
Thailand News Today – Wednesday, May 27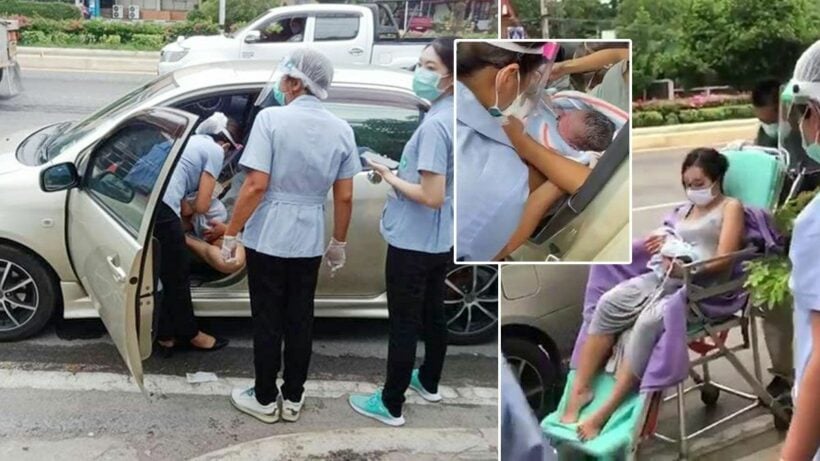 Covid-19 update: 9 new cases, all imported
9 new cases of Covid-19 announced this morning – all 9 were 'imported' cases by Thai nationals returning from overseas.
• 2 recently returned from the US
• 18 and 27 males, flew back on May 12
• found to be infected yesterday, the last day of quarantine
• 6 students, aged 23 – 33
• Returning from Saudi Arabia
• Flew to Malaysia and then through border checkpoint
• 34 year old masseur
• Returning from Qatar with a high fever
No new deaths were reported today, leaving the nation toll at 57.
Gunman kills 3 at Northern Thailand radio station
3 people are dead after a shooting today at the National Broadcasting Services of Thailand radio station in Phitsanulok, Northern Thailand.
One other person is injured. The gunman has already been arrested. He was a staff member at the radio station and working as a transmitter engineer. One of the dead people is the director of the radio station. Another was a senior technician.
The man was waiting for police when they arrived at the crime scene. He was carrying two guns at the time of the shooting.
Thai Doctor faces charges in "wombs-for-hire" scandal
A Thai doctor faces charges of human trafficking and involvement in a Chinese-funded cross-border surrogacy service, using Thai women to carry babies for Chinese couples.
Police say that the doctor, whose name is being withheld, previously worked at a state hospital in the Victory Monument area of Bangkok and allegedly provided "assisted-reproductive services" to surrogate Thai mothers, usually at clinics in Laos. The surrogate mothers then returned to Thailand until their third trimester, when they were sent to China to deliver the children.
Due to the Covid-19 pandemic and the closure of all borders, the surrogate mothers are now reportedly having to give birth in Thailand, instead of in China.
2 dead, over 1,000 ill in Korat dengue fever outbreak
2 people have died and more than a thousand have fallen ill since the beginning of the year in an outbreak of dengue fever in the northeastern Nakhon Ratchasima province.
The head of the provincial public health office says that the situation with dengue fever in northeastern Thailand is "under control" but described it as "worrying."
A total of 1,037 cases of Dengue were recorded in Nakhon Ratchasima, also known as Korat, from January 1 to May 24. There have been 2 deaths.
Baby born after mother gives birth at checkpoint in Chai Nat
A baby boy couldn't wait at a checkpoint in Chai Nat, Central Thailand yesterday morning after a mother in labor made an emergency stop at one.
The 30 year old mother and her husband were headed for the local hospital in Chai Nat, but couldn't make it in time.
Nurses and health officials were working at the checkpoint and were able to help delivery the baby. They say the baby was strong and crying when it was delivered.
Some see numbers on the car as a lucky sign, and Thai Residents says local lottery players are looking for tickets that have 6416, the car's license plate number.
Internet service blocks PornHub, backs down after outrage
Two days ago True Online announced that they are blocking the popular site PornHub, but were quickly forced to back down after a storm of angry comments on Twitter.
Pornography is officially illegal in Thailand and the dissemination of pornography has a maximum penalty of five years in jail and a fine of 100,000 baht. But there has recently been little effort by the government to block porn sites.
Pornhub is Thailand's 10th most popular website with other porn sites also in the country's top 10 most popular sites.
Keep in contact with The Thaiger by following our
Facebook page
.
Emergency Decree extended through June amidst accusations of political motivation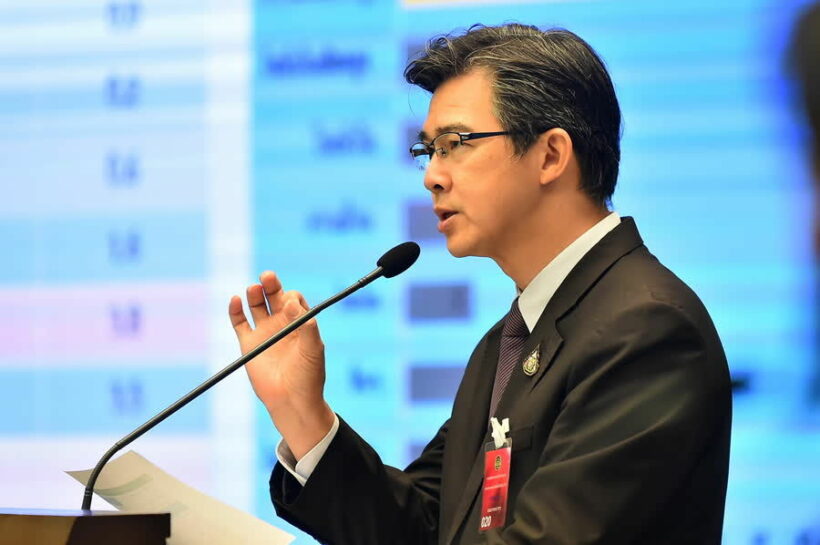 As widely predicted, the Cabinet yesterday extended the Emergency Decree for a third month, to its limit at the end of June. Dr Taweesin Visanuyothin, spokesman for the Centre for Covid-19 Situation Administration, quickly explained that the decree was enforced because it enabled more than 40 laws to be tied together to allow for quick enforcement at the national level. He says this helps the government tackle the crisis more efficiently.
Last week, government spokesperson Narumon Pinyosinwat hinted that the National Security Council wanted to extend the decree "because it would save lives". She also dismissed as "illogical" claims that the state of emergency was being extended so PM Prayut Chan-ocha could tighten his hold on power.
But non-profit organisation iLaw says the government should use a less restrictive, less severe method to impose controls on businesses, travel and public health. For instance, it could enforce the Contagious Disease Control Act to stop people gathering outside their homes, and close high-risk venues, as the act is more flexible than the Emergency Decree.
The panel chaired by the National Security Council's secretary-general is meeting today to discuss the third phase of easing lockdown measures, as well as whether the curfew hours should be cut a second time, from the current 11pm-4am to midnight-4am. The third phase of easing measures is thought to begin June 1.
The meeting's resolution will be proposed to the CCSA on Friday and guidelines for businesses and activities under the third phase will probably be announced Saturday.
Meanwhile, police in Bangkok are denying using the Emergency decree as a political tool after the arrest of 2 activists on Friday, saying they were simply doing their job.
SOURCE: Nation Thailand
Keep in contact with The Thaiger by following our
Facebook page
.
Elephant injures 2 Burmese men in Kanchanburi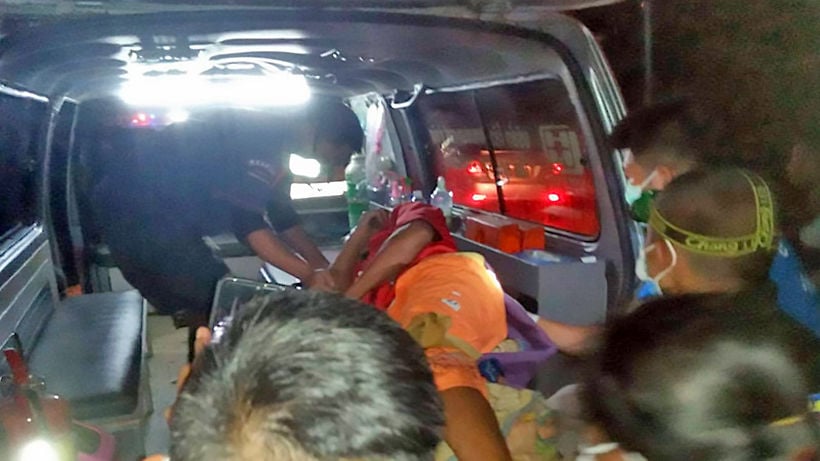 2 Burmese men were attacked and critically injured by an elephant in a forest in the western province of Kanchanaburi's Thong Pha Phum district last night, according to Thong Pha Phum National Park officials. They had only patchy details of the incident.
35 year old "Tun" and 60 year old "Ngae" had gone into the forest to pick mushrooms in tambon Huay Khayeng. They were returning home when they were attacked by an elephant. Both men were knocked to the ground. Tun was stomped on the chest and Ngae on one leg. Park officials and a rescue unit arrived at the spot around 9:30pm and first helped Tun out of the forest and rushed him to Thong Pha Phum Hospital.
They then returned to the forest and brought Ngae out sometime around 11.30pm. His left leg was broken and he was admitted to Phahon Phonphayuhasena Hospital in the town's Muang district.
Park officials frequently warn people in the area to beware of wild elephants from Huay Khayeng and Ban Rai forests. Herds have been frequently sighted recently in the mountainous area, which borders Myanmar.
In April a man was killed in Chiang Mai in a similar incident, the second such occurrence in a week.
SOURCE: Bangkok Post
Keep in contact with The Thaiger by following our
Facebook page
.