Central Thailand hit by Songkran storms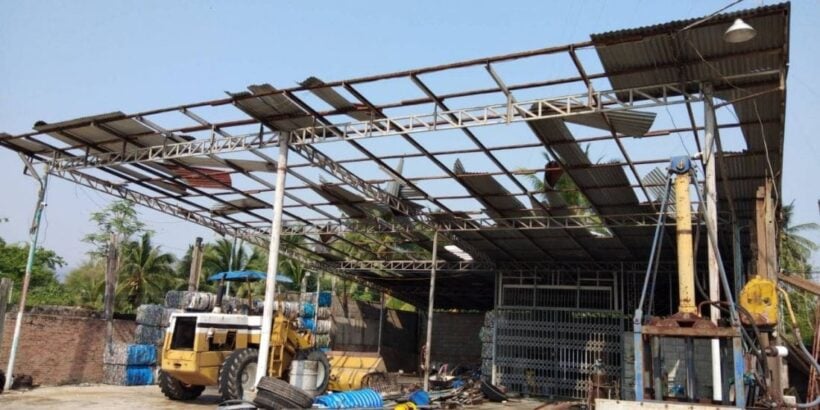 Over 300 houses have been damaged after thunderstorms lashed seven districts of Kamphaeng Phet province, in central west Thailand, at about 8pm last night.
Officials have visited the districts this morning and found 25 damaged houses in six tambon of Muang district. The storms also damaged 162 houses in seven tambon of Phran Kratai district and 92 more damaged in Sai Ngam district. Officials said 17 houses were damaged in Khlong Lan district and 11 in Lan Krabue district, while 10 houses were affected in Pang Sila Thong and Khanu Woralaksaburi districts.
Meanwhile, houses were also damaged when four districts of neighbouring Phitsanulok province were hit by local storms.
Storms pummelled Bang Rakam, Phrom Phiram, Noen Maprang and city districts at about 9.30pm. The storms left behind damaged houses and downed trees and power poles throughout the districts.
Around the city centre of Phitsanulok alone some 30 houses were damaged and four trees uprooted by the strong winds, which also blew away tents selling food for the Songkran festival on the Nan River bank. Officials are yet to assess the damage in other areas.
SOURCE: The Nation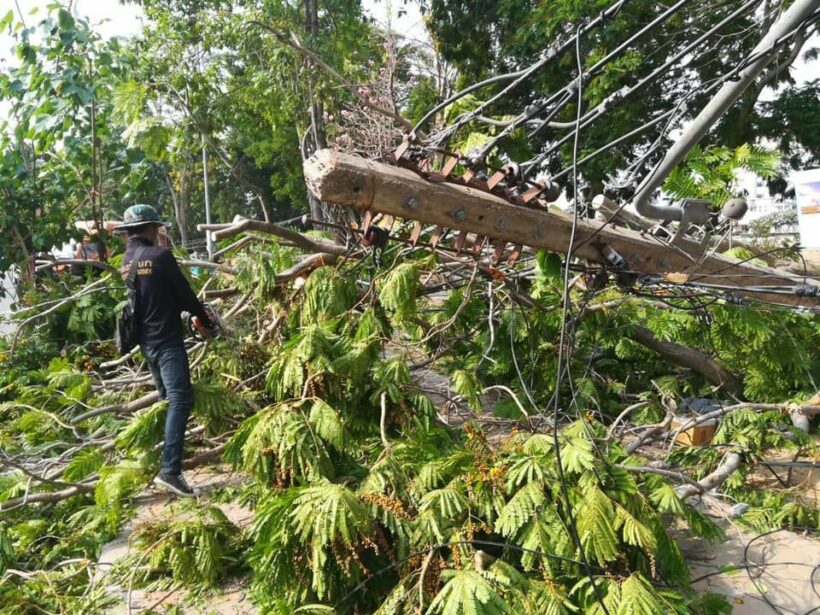 Keep in contact with The Thaiger by following our
Facebook page
.
Guns used in majority of Thai crimes, criminologist calls for stricter laws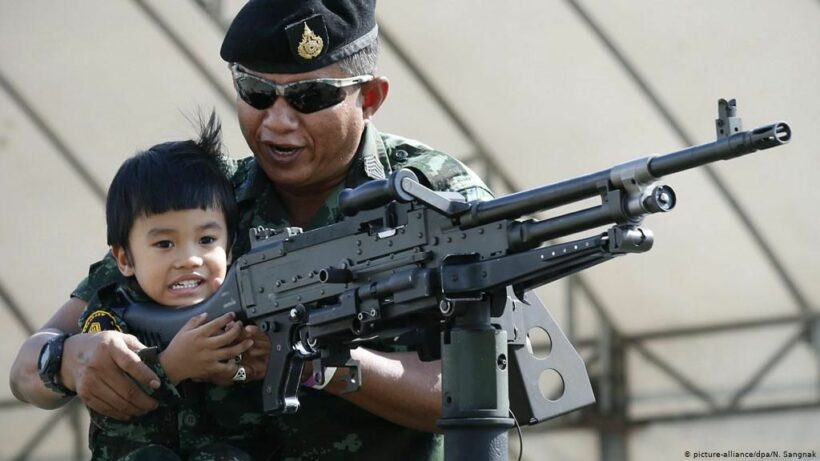 The country's rise in firearm violence has the Bangkok Post describing the problem as "Thailand's other pandemic." More than half of crimes in Thailand involve firearms according to statistics. In many reports, people lose their temper, even over petty comments, and turn to a gun to solve the problem.
Last week, a man shot and killed 3 of his coworkers at a radio station after what seems to be relatively minor, negative comments over things like one coworker telling him not to smoke (according to the shooter). A man shot and killed a monk after the monk criticised his drinking habits last month. And just over the weekend, a man shot and injured his friend who had been having an affair with the man's wife. The Bangkok Post story claims 60% of crimes in Thailand involve firearms.
Discussion on stricter gun laws were prompted after two mass shooting incidents earlier this year: February's Terminal 21 shooting in Korat where a Thai army soldier killed 29 people and injured 57 people, and January's shooting at a Lop Buri gold shop where 3 people, including a young boy, were killed. A 'bored' school director was later arrested and confessed to the crime.
But discussion on the topic has died down again according to Rajabhat University criminologist associate professor Piyaporn Tunneekul.
"Thailand's gun laws are outdated. Currently, a person as young as 20 years old can own a gun and have a lifelong gun license. There are loopholes in the system of registering, buying and selling guns."
"The concept of owning a gun for a Thai in the past was for the purpose of protection. Now that mindset has changed."
"Today people believe ownership of guns conveys a sense of wielding power. A firearm is also a sign of authority and control, a sign you are not afraid of anything."
Tunneekul suggests Thailand follow Japan's laws on gun ownership, such as raising the age to own a gun to 25 years old and requiring that gun licenses be renewed every 3 years. She also suggests capping the amount of ammunition that can be sold and banning certain types of guns that are typically used in crimes.
"Japan is stringent in the types of guns one is allowed to own. And for a good reason."
SOURCES: Bangkok Post| Thai PBS| Chiang Rai Times| Bangkok Post| Thai Residents
Keep in contact with The Thaiger by following our
Facebook page
.
Chemical ban now in effect, farmers say they have few alternatives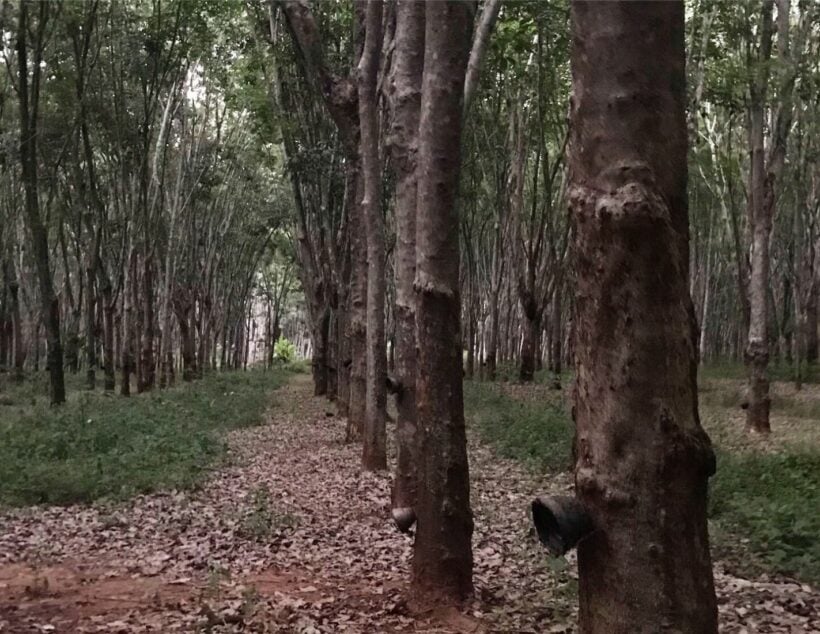 Thailand's ban on 2 toxic chemicals in herbicides and pesticides, is now in effect. While the move focuses on a sustainable, eco-friendly future, farmers say they are at a loss with no alternatives to keep bugs and weeds from killing their crops.
The 2 chemicals, paraquat and chlorpyrifos, have been shown to be toxic to humans in some studies, in sufficient quantities. Paraquat is used to kill weeds on palm, rubber, sugarcane, corn and cassava plantations while chlorpyrifos is used to kill worms on fruit. The two chemicals were added to the Type 4 list on Thailand's Hazardous Substance Act last month and the ban started on June 1. A group of Thai farmers again tried to appeal the ban last week.
"Without paraquat, Thai farmers will face losses in key crops because there are no alternatives."
Secretary-general of the Federation of Safe Agriculture Sukan Sungwanna says that around 10 million farming households in Thailand use the chemicals.
Thailand's deputy chief for the Department of Agriculture says they've prepared 16 alternatives for substitutes for the chemicals, but declined to discuss the details.
Farmers are given 90 days to return unused chemicals back to sellers. Farmers caught storing or using the chemicals after June 1 face charges of malfeasance. Those who sell, produce, import or export the chemicals can also face up to 10 years in jail and an up to 1 million baht fine.
SOURCES: Reuters | Bangkok Post
Keep in contact with The Thaiger by following our
Facebook page
.
Thailand News Today – Tuesday, June 2, 2020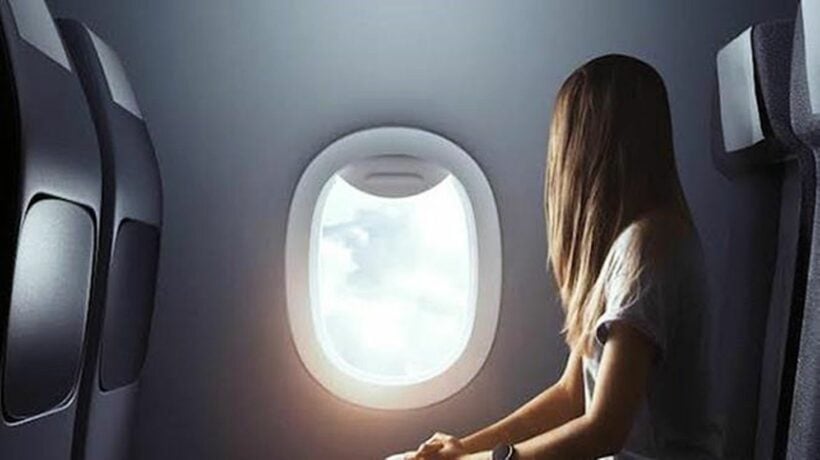 A slightly different Thailand News Today with some basic information for people wanting to return to Thailand during this current period. The documentation you will need and where to get help. We also have most of the up-to-date information about the daily updates and information about borders and bans here at thethaiger.com
This article has a bit more information. The KEY point is that the Government has said they will assess each application on a case-by-case basis but, clearly, they are only wanting urgent, work or family-based re-entries at this time. For people just wanting to come for a holiday you will need to wait for the travel bans for international travel to be lifted. That won't be until at least the end of June. You will also need to keep up to date when airlines may be re-starting services from your part of the world. Flights will be patchy, and probably expensive in the early days, as airlines re-establish their business models.
Again, we will keep you up to date with any progress on these announcements.
Keep in contact with The Thaiger by following our
Facebook page
.