Transport
Thailand's safest motorbike helmets and where to get them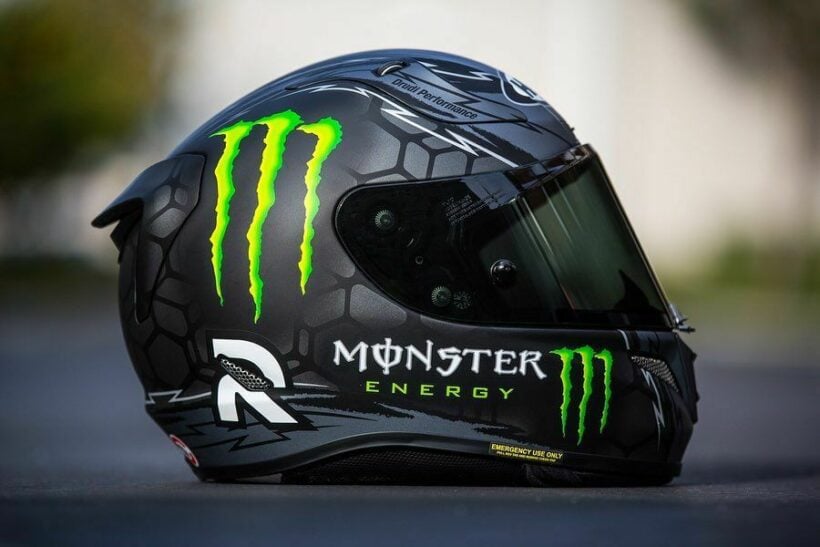 Thailand isn't exactly known for its safe roads. In fact, the country has some of the most dangerous roads in which to traverse, especially if you take them on by motorbike. Compared to Europe and other Western countries, traffic situations and accidents are not dealt with in the same way. But, as it is quite hard to get an auto loan as an expat, many choose to rent or buy motorbikes to get around the country.
Wearing a helmet is, of course, highly recommended, and it is illegal to not wear one in Thailand. However, despite the laws, many still choose to risk their lives by not wearing one. As motorbikes don't offer any protection when getting into an accident, the best thing you can do is wear a high-quality helmet and cover your limbs. Although places like Lotus, and Big C sell motorbike helmets, they are usually not of a high-quality and may not hold up in a crash. And, as they are very cheap, many choose these helmets just so they don't get pulled over by police and issued a fine for not wearing a helmet. Hence, they serve as the bare minimum requirement for brain buckets in Thailand.
So, if you are wondering where and what type of helmets can be purchased in the Kingdom, look no further. Here, we have a list of the types of helmets you can find as well as a few options as to where you can buy them.
Full-face helmets
These helmets undoubtedly offer the most protection for your head and neck and are considered the absolute safest type of helmet you can wear. The chin bar is connected to the rest of the helmet so that it can protect your entire head from top to bottom and from front to back. The cheaper helmets may be quite hot and sweaty after riding for a few hours, especially in the tropical climate, but the more expensive ones offer ventilation throughout.
Flip-up or modular helmet
Equipped with a chin bar sections that pivot upward on rear hinges, these helmets are best described as hybrids between full face and open face helmets. For those who frequently stop while riding, the helmets are convenient as they can flip-up to allow for eating or answering a phone call without needing to take the helmet off. However, because the chin bar isn't fully-integrated into the rest of the helmet, it isn't as safe as a full-faced helmet.
Open-face helmet
These helmets cover the sides, back and top of your head but leave your entire face exposed. And, if you aren't looking for a DIY facial reconstruction upon crashing, then it is best to choose a helmet that covers your face. But, for those who don't travel far by motorbike, it is a great option if you insist on staying cool in the hot weather. Thai people favour these helmets as they offer more ventilation.
Half-helmet
Half helmets only cover the top of your head, like a bowl. However, some may offer a bit more protection for the back of your neck and ears. But, as they provide even less protection than open face helmets, it is an obvious risk if you wear one and are involved in an accident. Many also do not come with a visor or face shield, leaving drivers to catch insects and sand in their eyes and faces when riding. Wearing sunglasses or eye goggles can definitely help protect your eyes from the sunlight and other things that may fly into your face.
Off-road helmet
Perfect for dirt bike drivers, these helmets are made for driving off the road. Their design is also different as they are light and provide a high amount of protection. They include sun peaks to protect your eyes from the sun, however, they don't cover your eyes. Sunglasses or goggles are recommended if you choose to use this type of helmet for off roading.
Dual-sport helmet
These helmets are a fusion of off-road and full-face helmets. Their exterior features a sun visor like off-road helmets and lower chin bars. But, they offer more interior padding and comfort. So, if you are a true fan of motorbikes and love to drive both on and off the road, this may be the best helmet for you.
Where can high-quality helmets be purchased?
Thailand has motorbike shops dotting the roads almost everywhere you look. Depending on the brand, you can find what you are looking for at reputable motorbike shops, such as Yamaha or Honda, as well as online. Places like Amazon, Lazada, Shopee, Motardinn.com, Ubuy.co.th, Alibaba.com, thai.webike.net and other online e-commerce websites offer high-quality brands like HJC, Shoei, Arai, Schuberth, Klim Krios, Bell, AGV and more. It all depends on what you plan to do and where you plan to go on your motorbike.
What certifications do high-quality helmets have?
In the USA, the Department of Transportation certifies helmets for their safety. This is called a DOT certification. Many of the reputable brands will say that they are DOT certified, meaning they have been through rigorous testing and are found to hold up well in a crash. Snell is a European certification that is similar to that of the DOT certification in the USA. The ECE (Economic Community of Europe) 22.05, is yet another certification to look for when choosing a safe helmet.
Fitting your helmet
As the old saying goes, size does matter! In fact, if your helmet is too loose on your head, it's effectiveness can be reduced significantly. To measure your head for a proper fit, use a measuring tape and place it 2 inches below the top of your forehead line. Wrap the tape around your head, keeping the 2 inch margin all the way around. The circumference of your head is how you determine which size of helmet to get.
Upon trying out your new helmet, remember that the snugger it fits, the better. If you can move the helmet up and down or sideways, it is too loose. Remember, that such a high impact to your head needs something that is tightly secured to provide the maximum amount of protection. High speeds, head-on collisions and being thrown off a motorbike can put your helmet's tightness to the test. The chin strap should also not be loose as it is what also helps keep the helmet in place.
We know for most people that helmets don't exactly help your hairstyle. So, it is recommended to style your hair after riding or take the hit in the looks department if you value your safety.
What is the safest material in which helmets are made?
Carbon or carbon/kevlar helmets score higher on the UK government's crash helmet testing facility of SHARP (Safety Helmet Assessment and Ratings Program.) The next best material is that of composite. Fibreglass and thermoplastic come in last, however the last 3 materials are within 8% of each other in terms of overall safety. That being said, the jump from composite to carbon will make your helmet an average of 9.3% safer.
Most people say that carbon helmets are the safest, and they are technically right. However, it is also important to make sure your sun visor or front cover is also made with high-quality materials as, again, it isn't recommended to skimp on your money-maker.
As always, it is important to ride safely wherever you are, and follow the traffic rules and laws to avoid a potentially deadly accident. The old saying of paying for what you get, may be something to follow if you are, indeed, worried about your head during a crash. And, if you do find yourself recovering from an accident, remember that your helmet is now useless as all manufacturers note that you must get a new helmet if you have been in an accident.