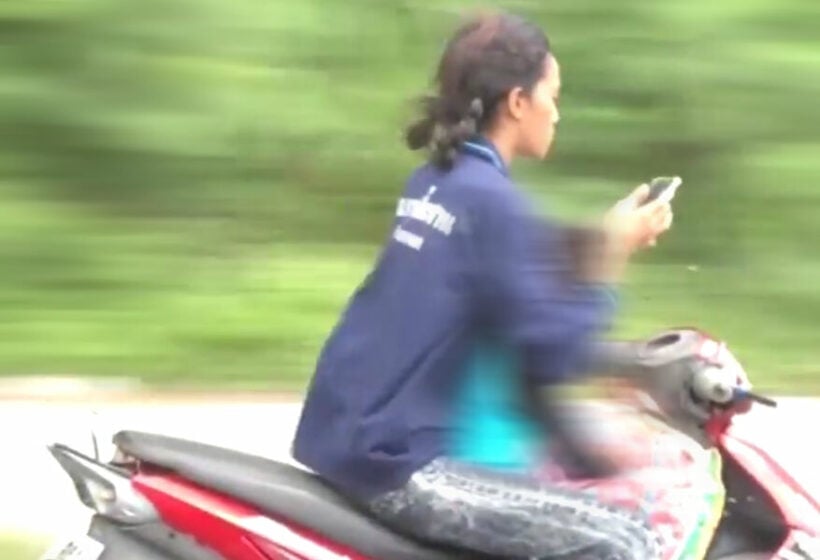 In an effort to increase traffic safety, or perhaps the fines that come with it, police are enlisting a new weapon in enforcement: you. A new program would offer the chance to win prizes of up to 20,00 baht from the Thai National Police for citizens who record and report motorbike drivers breaking traffic laws.
The new programme, announced by the Deputy National Police Chief yesterday and scheduled to begin this coming Monday, will offer cash rewards to people who take photos or record videos of illegal motorbike activities and submit them to the Royal Thai Police for prosecution.
The plan would see everyone who sent photos and video clips to the police entered into a drawing to receive prize money. The top prize is 20,000 baht and a total of 10 prizes will be awarded each month with a total cash value of 50,000 baht. It was not clarified how the other 30,000 baht would be split amongst the 9 other prize winners.
The new incentive to turn in your fellow motorbike drivers comes as police announce a tightening of enforcement of the road laws for motorbike drivers, according to the Deputy Commissioner of the Royal Thai Police. Further, the Deputy Governor of Bangkok says that the Bangkok Metropolitan Administration will also strictly be enforcing traffic laws in the capital city.
They particularly mentioned the urban problem of motorbikes parking and even driving on the sidewalk pavement, saying that in the last few years since July of 2018, 40,000 complaints had been filed regarding motorbikes encroaching on sidewalks and other pavement.
In total, the people of Bangkok have reported 160,000 illegal motorbike related violations that have resulted in 77,000 fines being handed out. 38,000 reports couldn't be traced and have been handed over to investigators to attempt to further prosecute.
SOURCE: The Pattaya News