Thai Airways management 'asked', staff 'told', to cut expenses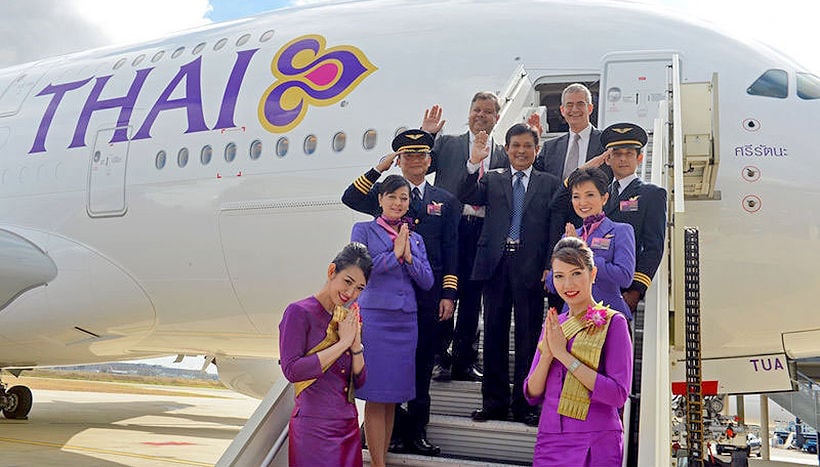 PHOTO: Both management and staff likely to lose some entitlements under new policy to reduce costs
In a move that will likely contribute little to the airline's rehabilitation, Thai Airways is trying to reduce expenditures on staff travel. Meanwhile the airlines' management is being 'asked' to reduce some of their expenses.
The moves are part of a range of new internal policies to ease the national airline's debt and sustaining financial liquidity.
The executive vice president Suvimol Bualerd announced the the company will suspend or postpone sending staff for training, attending meetings or working elsewhere domestically and overseas "unless it's important or it could have a negative impact on the company if they're not sent".
"The airline will be prepared well in advance for staff trips overseas to avoid having to get them visas urgently, which costs more, especially on trips to Europe."
Staff per-day travel allowances will now be halved and the number of staff permitted to travel and their allocated days will be limited.
Suvimol said the airlines' managing directors and other top executives will be asked to limit their requests for travel expenses domestically and abroad to what is already specified in current regulations. (Asked!?)
Thai Airways has now had almost a decade of losses, mounting every year. The government has recently rejected Thai Airways' initial plans for rehabilitation and sustainability, sending it back for more budget cuts. Several key ministers have indicated the government is unlikely approve another bail out unless significant cuts are made to spending.
The airlines' request for new aircraft has also been refused by Cabinet.
SOURCE: The Nation
Keep in contact with The Thaiger by following our
Facebook page
.
Thanathorn disqualified as Member of Parliament – Thai Constitutional Court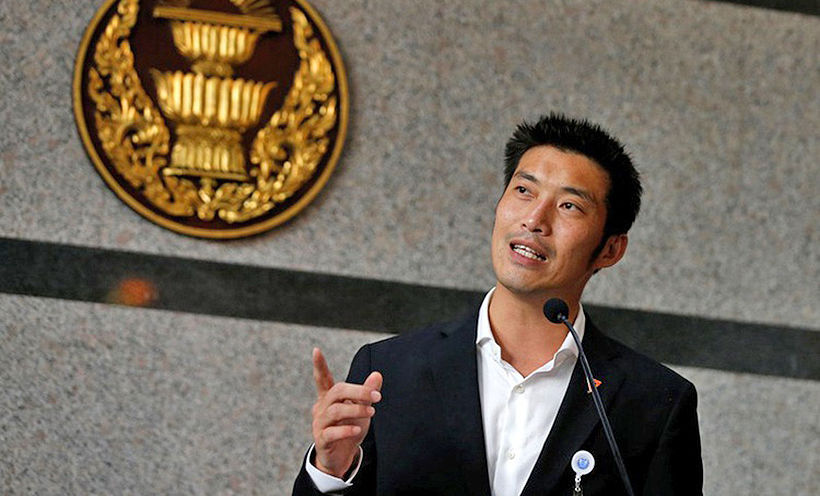 Leader of the Future Forward Party, 41 year old Thanathorn Jungroongruangkit, has been disqualified as a Member of Parliament following the handing down of a guilty verdict by the Thai Constitutional Court today.
The Court's findings say Thanathorn was still holding shares in a media company when he registered to run in the March 24 national election. Thanathorn presented evidence during hearings into case declaring that he'd divested himself of any company shares before the calling of the election.
Constitutional pundits say the ruling now paves the way for Thanathorn to be charged under Article 151 of the Elections Act which specifies a jail term of up to 10 years and a political ban for 20 years for anyone found guilty of registering to run in MP elections while knowing that he or she is not qualified.
Thanathorn was originally accused by the Election Commission of still holding 675,000 shares in his family-owned V Luck Media Company when he registered to run in the general election in March this year.
During his defence Thanathorn insisted that the company was not a mass media entity in the general sense as it published only an in-flight magazine and a glossy franchised lifestyle magazine. He also presented evidence that he had transferred all the shares in question to his mother prior to registering to run in the election.
Article 98 of the Constitution prohibits proprietors or share-holders of media companies to run in elections out of fear they would have undue political influence, according to Thai PBS World.
The court dismissed Thanathorn's defence on both points and revoked his status as an elected MP effective as of May 23 when he was suspended from active duty as MP after the Election Commission made the charges.
Hundreds of supporters of Future Forward Party showed disappointment as they listened to the verdict broadcast on close-circuit TV in the lobby of the Constitutional Court under tight security. Representatives from the US Embassy and EU in Bangkok were also seen attending the session as observers.
Despite his absence from the Parliamentary chamber, and his suspension as an MP at the time, Thanathorn narrowly missed being elected as the Thai PM in the first sitting of the new Parliament.
SOURCE: Thai PBS World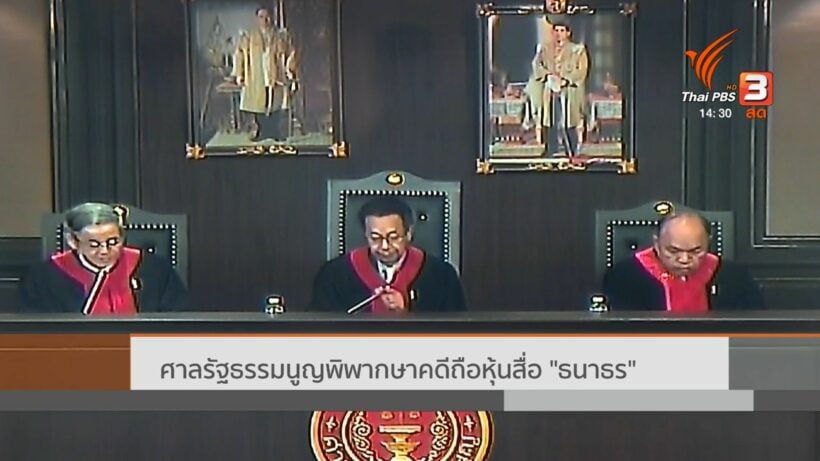 Keep in contact with The Thaiger by following our
Facebook page
.
Visa-on-arrival passengers from 18 countries can now apply online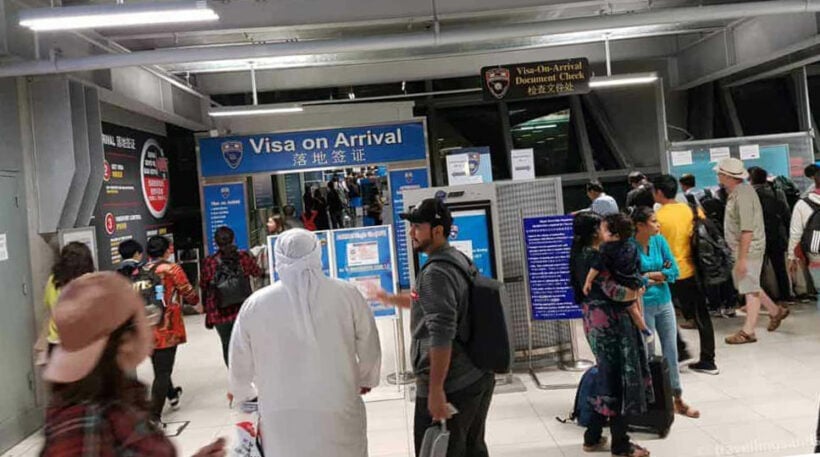 PHOTO: travellingsands.com
Visitors from 18 countries, entitled to visas-on-arrival, are being advised by the Tourism Authority of Thailand to apply online for their e-visa.
Thai Residents reports that nationals of Bhutan, Bulgaria, China, Cyprus, Ethiopia, Fiji, Georgia, India, Kazakhstan, Malta, Mexico, Nauru, Papua New Guinea, Romania, Saudi Arabia, Taiwan, Uzbekistan and Vanuatu are all exempt from paying the 2,000 baht fee for visas-on-arrival for visits of less than 15 days' duration.
The TAT is now inviting citizens of these countries to use the new online e-visa application and approval system available at either www.thailandevisa.org or thailandevoa.vfsevisa.com
Applicants will need to complete an online form, scan and upload the required paperwork, pay any fees online and then download the approved visa and present it to Immigration officials on arrival at Suvarnabhumi, Don Muang, Phuket or Chiang Mai international airports.
Although exempt from the 2,000 baht visa fee until April 30, 2020, applicants are still required to pay an online visa processing fee. The fee is 600 baht for the normal processing time of 24 – 72 hours, whereas 2,500 baht will get you to the front of the queue and approval within 24 hours.
SOURCE: Thai Residents
Keep in contact with The Thaiger by following our
Facebook page
.
No Chim-Shop-Chai deadline for over 60s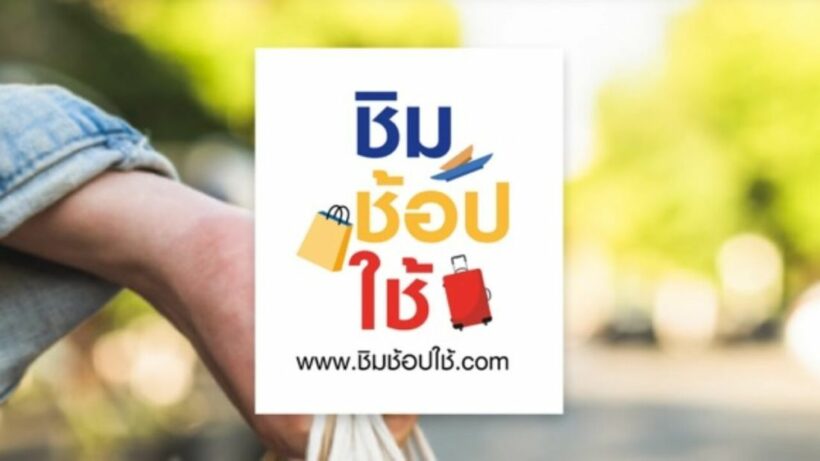 The third phase of the government's "Chim-Shop-Chai" (Eat-Shop-Spend) program has a special quota of 500,000 reserved for the Thai elderly, in addition to the already fully subscribed 1.5 million.
A spokesman says the Finance Ministry has not set a time frame for elderly people to subscribe so they won't feel pressured to meet a deadline.
More than 90,000 seniors subscribed to the scheme on the first day, another 28.773 people on the second and 15,266 on the third day (Tuesday). Added to the 145,000 who joined as part of the main quota, the total number of senior subscribers has passed 280,000.
The Finance ministry is labelling social media comments that the program for seniors is a flop with low registration "simply untrue."
The government offered first phase of "Chim-Shop-Chai" as an economic stimulus in September. Ten million people got 1000 baht to spend outside their home province, and 10-15% rebates for spending between 30,000-50,000 baht on domestic tourism. The scheme was a great success, with a million people subscribing online within a few hours each available day.
This was followed by the second phase of the scheme, for another three million people, in October.
SOURCE: Thai PBS World
Keep in contact with The Thaiger by following our
Facebook page
.