Progress on Phang Nga's new international airport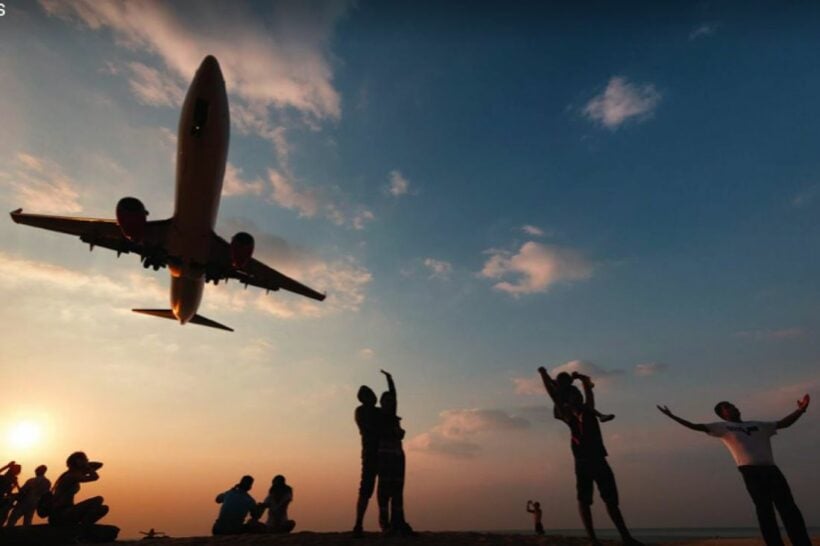 by Bill Barnett, c9hotelworks
The AoT (Airports of Thailand) planned international airport in Phang Nga, set to be part of a triangle of international airports serving the Phuket, Phang Nga, Khao Lak and Krabi tourist zones, is poised to move past another development milestone.
The mooted private airport has now been binned and the AoT-operated airport project is now forging ahead.
According to a report in the Bangkok Post, the second gateway Greater Phuket airport project is being put forward to the government with a budgeted cost of 75 billion baht.
Once approved, final land appropriation is expected to take 12 months and construction another 48 months, so the earliest opening would be 2024/2025.
New of the project continues to drive land transactions, and push up costs, at an increasing pace in the nearby Phang Nga areas of Ko Pilai, Kok Kloy and Natai which are located close to the airport's proposed site.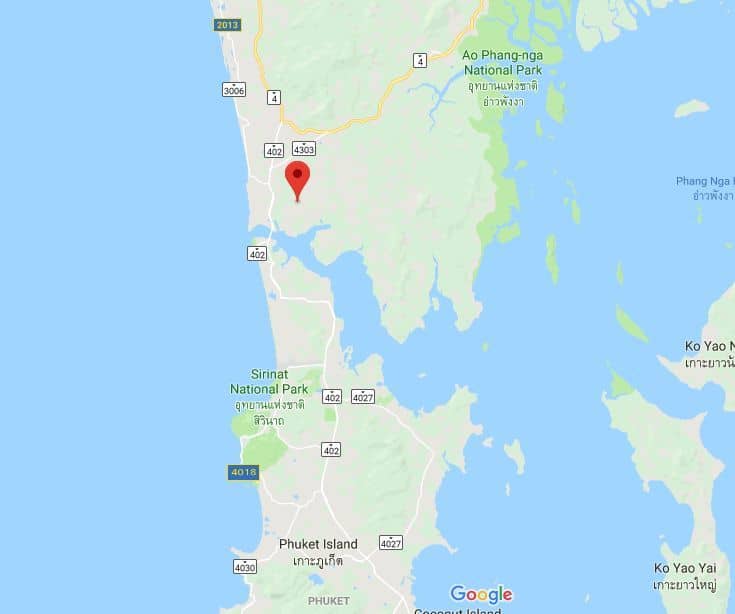 Weather warning for southern and eastern Thailand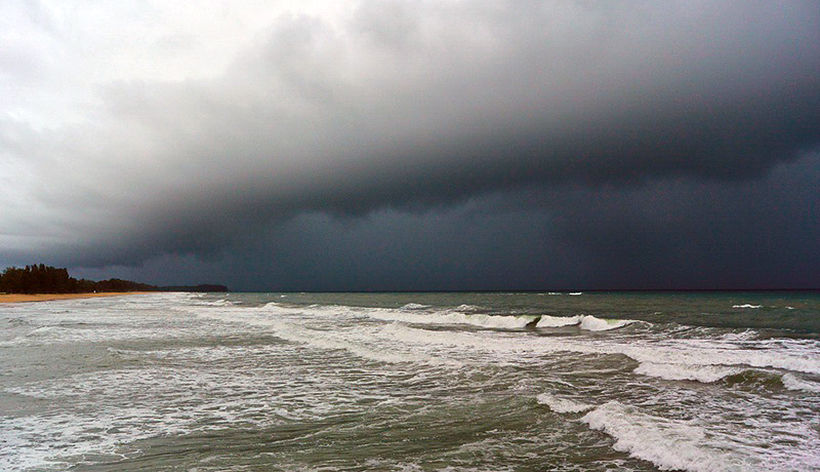 Five day forecasts for Phuket, Pattaya and Koh Samui below
The Thai Meteorological Department has issued a weather warning to alert people to approaching heavy rains and strong winds in the South.
The TMD predicts more rain from from today up to July 21 in the Southern and Eastern regions due to a tropical depression approaching westward from the Pacific, which is likely to gain strength and move through The Philippines into the northern South China Sea, and the strengthening southwest monsoon that prevails over the Andaman Sea and the Gulf of Thailand.
"Outbreaks of heavy rain are also possible for those areas. People should be aware of severe conditions that may cause flash floods and heavy water runoff."
The warning says that waves in the Andaman Sea are likely to be 2-3 metres high and, in the Gulf, about 2 metres high. In storm areas, they will reach 3 metres.
The affected areas listed by the TMD are Nakhon Nayok, Chachoengsao, Chon Buri, Rayong, Chanthaburi and Trat in the East, Chumphon, Surat Thani, Nakhon Si Thammarat and Phatthalung in the South's east coast, Ranong, Phang Nga, Phuket, Krabi, Trang and Satun in the west coast.

Phuket's five day forecast

Pattaya's five day forecast

Koh Samui's five day forecast
Police raid Phang Nga drug dealer with more than 100,000 meth pills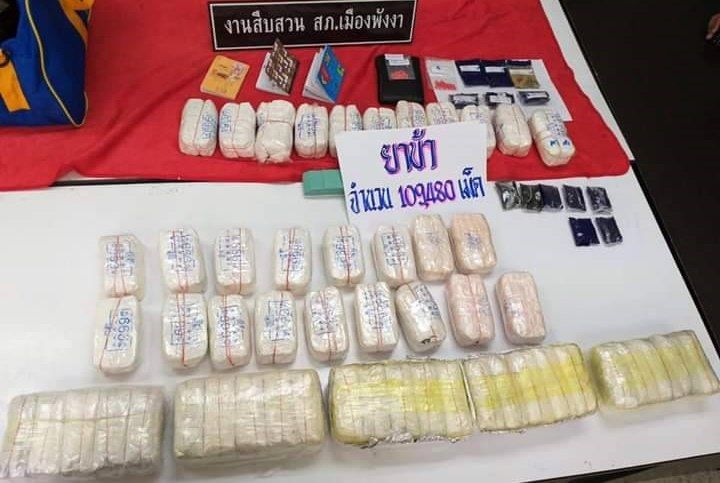 Police conduced a drug bust in Phang Nga and seized more than a 100,000 methamphetamine pills, considered a large amount from a southern local drug dealer. Yesterday (July 9), Phang Nga police arrested 28 year old Kittisak Chuanchom, a cable line technician, while he was preparing to distribute amphetamine pills to his 'customers'.
Police found him at a house in a rubber plantation on Phang Nga-Tab Pud Road and found 109,480 meth amphetamine pills inside the house. On the same day, police brought him to do a reenactment at the scene.
Earlier, Phang Nga police received information that Kittisak was involved in the drug trade so they started searching for him and found him at the house along with the drugs. Police revealed that the man said he was hired to store the drug at his house waiting to sell them to clients at 120 baht per pill. He told police that the wholesale price for 2,000 pills was 75,000 baht, which makes the price 37.5 baht per pill.
He mentioned that his friend who fled the house worked with him by selling drugs in Phang Nga and the neighbouring areas. The police are currently investigating and try to find more information about his network.
Dolphin sightings in Phang Nga Bay near Phuket – VIDEO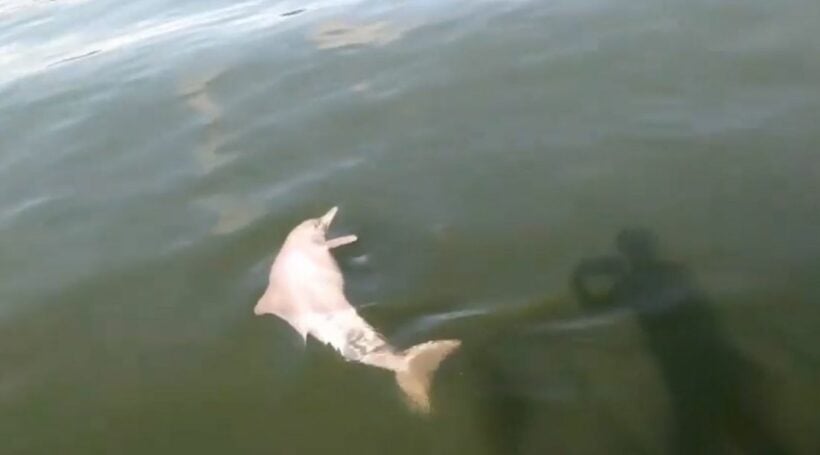 Rangers working in the Phang Nga Bay Marine National Park have reported sightings of bottlenose dolphins in Phang Nga Bay. They say it's a good sign, thanks to the extensive rehabilitation of aquatic animals, seagrass and natural vegetation in the area.
The rangers managed to take a picture of a 150 centimetre-long dolphin in front of Koh Panyi, Amphur Muang while travelling to Koh Thalu. The dolphin was reported to be in good shape, healthy and familiar with human contact.
Sarayuth Tanthian, head of Phang Nga Bay Marine National Park, says there have been three recent sightings of dolphins in the park area by rangers and tourists, most of them bottlenose dolphins, for whom there is abundant food in Phang Nga Bay. He says the main reason for the frequent dolphin sightings is probably because natural resources in the Bay are starting to recover after the extensive clean-up campaign of the sea by the rangers.
Sarayuth also urged tourists, business owners and citizens in the area to participate in the clean-up effort by refraining from throwing wastes into the sea. He said this would help restore marine natural resources and keep these aquatic animals alive in the Phang Nga Bay.
ORIGINAL REPORT: The Nation