Thai hotels concerned extra holidays may not benefit all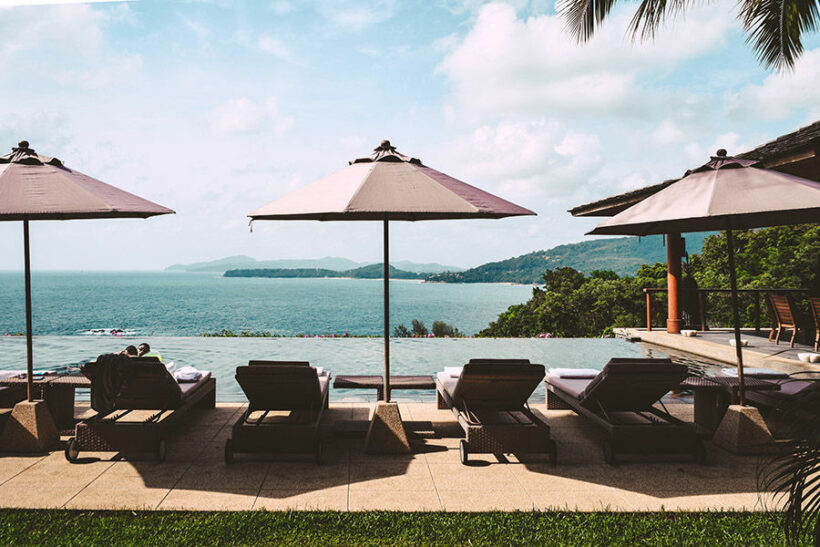 As the Cabinet confirms two additional long weekends in November and December, the country's hotels are concerned that not all operators will benefit. The extra holidays, running from November 19 to 22, and from December 10-13, are being introduced to further boost domestic tourism. Although they have been given a cautious welcome by hotel operators, the Thai Hotels Association points out that some properties will benefit more than others.
The Bangkok Post reports that the THA is concerned about domestic tourists' ongoing purchasing power, due to a number of holiday weekends taking place recently, including the Songkran replacement holidays in July and again earlier this month. The association says there's a chance only those who can afford another trip will travel during the November and December holidays, and their spending power means they're more likely to book higher end, 5-star properties.
THA president, Marisa Sukosol Nunbhakdi, says not everyone will be able to afford air tickets, in addition to hotel accommodation and the cost of leisure activities at their destination. If only the wealthier can travel, they are also more likely to favour luxury accommodation.
"When luxury hotels have more affordable prices after enrolling in domestic stimulus campaigns, tourists who still have strong purchasing power will pick these hotels first."
Marisa adds that with all properties sharing the same small pool of target customers, namely Thai citizens and expats, competition is tough. She is calling on the government to provide additional incentives to help operators outside of the luxury, 5-star category. The THA acknowledges that the November and December holidays are likely to provide a boost for hotels in the north of the country, which is usually popular during the winter season.
During the recent holidays, hotel bookings were up 20 – 30%, with some hotels enjoying a 40% increase due to their location. Marisa says the huge slump in international tourists means properties are now relying on government conferences and seminars to make up some of the shortfall. However, the delay in budget spending from October will have a negative impact.
"Hotels should have higher bookings from state agencies for October, but the delayed budget has stagnated this segment."
With most operators still struggling with debts, the THA is calling on the Finance Ministry to extend the debt moratorium and to create a tourism fund whereby hotels can use their shares to avail of loans, re-purchasing the shares once financial stability returns.
SOURCE: Bangkok Post
Catch up with the latest daily "Thailand News Today" here on The Thaiger.
Keep in contact with The Thaiger by following our
Facebook page
.
Never miss out on future posts by
following The Thaiger
.
Chinese travellers CAN depart China and travel to Thailand on the STV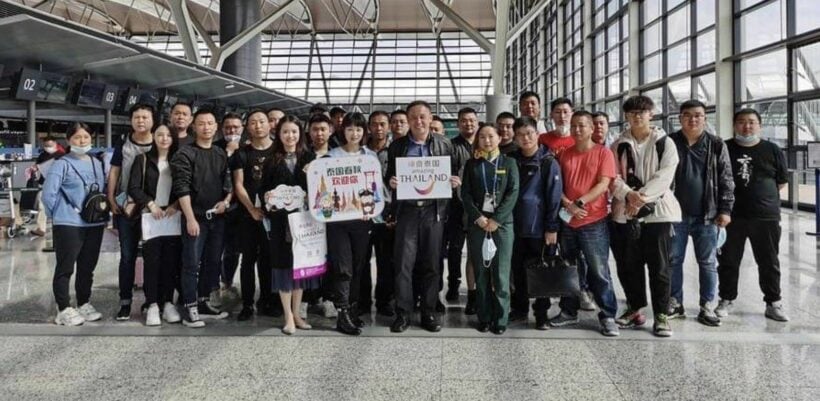 Another day and another day of confusing news and discussion about the Special Tourist Visa and, specifically, the Chinese arrivals. BKK Post posted this yesterday, without clarification.

The headline said…
"China says will maintain ban on outbound tours due to virus risk"
The story, whilst not incorrect, confused a lot of readers who thought that meant ALL Chinese travellers and then deduced that the stories about Chinese arrivals on the STV in Bangkok this week must have been 'bogus'.
The report that outbound Chinese group tours will remain banned by the Chinese Ministry of Culture, due to "concerns around the Covid-19 Coronavirus worldwide", is true.
But the Chinese have NOT been given special concessions. They are NOT the only people allowed to apply for Thailand's STV. They are NOT all businessmen coming up to "google up" bargain businesses in Thailand. The arrival of the first Chinese travellers had NOTHING to do with the lifting of the State of Emergency in Bangkok (there was any array of other comments and conspiracy theories offered following the BKK Post article).
To clarify, only Chinese operated and owned tour companies remain banned from organising tour group travel. Individual travellers, tourists or privately organised "groups" by citizens or companies and organisations from other countries are allowed to depart China under the current arrangements.
There is no blanket ban on departure for Chinese citizens, although there are restrictions. During 2019, most Chinese arrivals were FIT (free and independent travellers), not on tour groups. 27% of all international arrivals in 2019 were from China.
Thai officials maintain that the Chinese travellers and tourists are being tested, quarantined and tracked (via and app) whilst they are in Thailand and that they are being given no special dispensations. Most have organised their own bookings, including ASQ (quarantine) and then around the country. Some have booked onward travel to Phuket and Chiang Mai following their 14 day quarantine in Bangkok.
The first 39 travellers arrived this week from Shanghai, mostly Chinese nationals and some returning Thais. They are the first 'tourists' to arrive in Thailand since the borders were closed in March.
SOURCE: Bangkok Post
Keep in contact with The Thaiger by following our
Facebook page
.
Never miss out on future posts by
following The Thaiger
.
Thailand News Today | State of Emergency lifted, Quarantine latest, Phuket Light Rail | October 22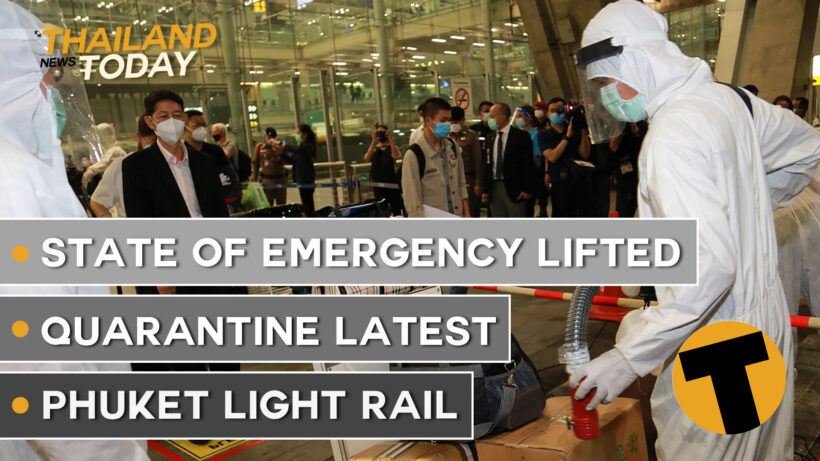 Today's latest news and information about Thailand. Like and subscribe to our YouTube channel too. Go on, right now 🙂 You can also LIKE our Facebook page https://facebook.com/thethaigernews to get even more information about Thailand.
Government lifts Bangkok's State of Emergency
Bangkok's State of Emergency has been lifted, according to a statement published in the Royal Gazette, making it official.
The order, that banned public gatherings over 5 people, and censoring critical media commentary, was imposed last Thursday morning by PM Prayut Chan-o-cha, leading to the breaking up a protest and the arrests of a number of activists.
Despite the State of Emergency, protesters ignored the orders and rallies only grew over the past week.
The emergency order also banned content on websites and social media considered to be a "threat to national security." Some Thai media outlets covering the protests were under fire, and authorities tried to suspend them under the emergency order. The court dismissed the requests to block those media companies, saying the Thai Constitution does not give the court power to shut down media platforms.
Large protest group amassed at Government House
The lifting of the State Emergency follows two key events last night.
A large, prepared protest group that marched on Government House demanding the resignation of the Thai PM – they even prepared a letter for him all ready to sign. Police had 2 buses, barbed wire and water cannon trucks, along with riot police, awaiting them. Both sides seemed poised for a confrontation but protests leaders peacefully dispersed the crowd at 9.35pm. The other was an address on national TV by Prayut Chan-o-cha, asking protesters to stand down and participate in dialogue with the government.
Negative Covid-19 results for first group on the Special Tourist Visa
Surely, the most anticipated and followed tourists ever to grace Thailand's shores. All 39 visitors who flew in from China this week on the new Special Tourist Visa have tested negative for Covid-19. While it's a small group, they're the first foreign tourists to arrive since travel restrictions were imposed in late-March.
More international tourists are expected to arrive next week under the auspices of the new Special Tourist Visa. If there are no positive Covid-19 cases in the first groups, the government says they could start to lift restrictions, like cutting down the mandatory quarantine period, or allowing more applicants under the STV.
Groups from China and Scandanavian countries are the next arrivals under the STV in the next few weeks.
Health Minister says quarantine could be reduced to 10 days, maybe eventually zero
Health officials have confirmed that they are ready to reduce the mandatory quarantine period for foreign tourists, provided other relevant bodies agree.
The current quarantine period is set at 14 days, but the Public Health Minister says this could be reduced to 10. He adds that if the reduction is successful, quarantine could be further reduced, eventually reaching a point where quarantine is no longer a requirement.
"The truth is, the Public Health Ministry is ready for the change, but other relevant agencies still have requested time to adjust. So, we have to wait and work together."
4.4 million methamphetamine pills seized near Laos border
Police seized 4.4 million methamphetamine pills worth more than 400 million baht after a police chase in the northeast near the Thai-Laos border.
Thai media reports that the alleged drug traffickers threw black bags full of the drugs out onto the road during the police chase and drove off into a rubber farm in the Bung Kla district.
Police had received a tip about drugs allegedly being trafficked across the Mekong River and were tracking a truck driving fast by the river.
Police searched the bags which contained over 4 million methamphetamine pills. Police also found 2,970 ecstasy pills.
Since October 1, the Royal Thai Navy has been involved in 18 drug trafficking busts, seizing methamphetamine, ecstasy, heroin and marijuana, totalling around 2.7 billion baht.
Phuket light rail study goes to Cabinet for approval
The Mass Rapid Transit Authority of Thailand has approved the findings of a study on Phase 1 development of a light rail system in Phuket.
The first phase, budgeted at 35 billion baht, will run 42 kilometres from Phuket Airport to Chalong intersection.
The findings of the study will be tabled in the Cabinet in 12 months time. If approved, bidding for joint investment will begin in early 2022, with trams expected to start running in 2026.
The service will have 21 stations, of which 19 will be at ground level, one at elevated level and one underground.
Critics say the route won't do much to benefit local communities and that the main Thepkasattri Road artery will be severely disrupted during the years of construction.
Keep in contact with The Thaiger by following our
Facebook page
.
Never miss out on future posts by
following The Thaiger
.
Foreign yachts allowed to dock in Thailand, tourists to quarantine onboard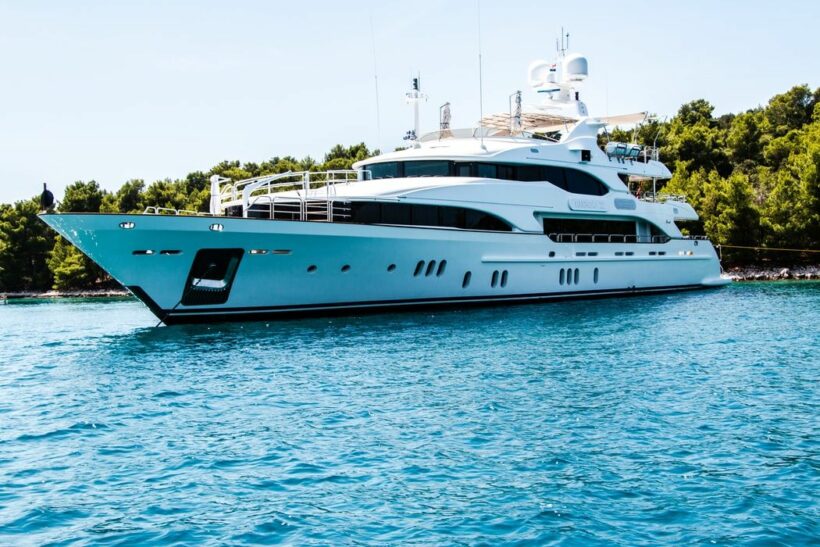 Overseas yachts are now allowed to dock in Thailand, but foreign tourists and crew members still need to adhere to strict health measures, according to the Centre for Covid-19 Situation Administration. Tourists will need to quarantine onboard the yacht for 14 days and be tested for Covid-19 tests 3 times before entering Thailand, according to the CCSA spokesperson Taweesilp Visanuyothin.
So far, there's around 60 yachts, each with about 600 to 650 tourists and crew members, that looking to dock in Thailand. The 27 superyachts and 33 cruisers could generate an income of 2.1 million baht.
Along with yachts, foreign ships are allowed to dock in Thailand to change vessels and head back to sea, the spokesperson says. Seafarers must also go through a 14 day quarantine period.
The spokesperson didn't go into detail about the visa requirements for the tourists and crew members travelling to Thailand on a yacht. Recently, Thailand started issuing the Special Tourist Visa to travellers from countries considered a low risk for spreading the coronavirus.
"At this stage, the countries considered as low-risk by the Department of Disease Control are China, Macao, Taiwan, Sweden, and Finland, Denmark, Norway, Switzerland, Japan, South Korea, Singapore, Australia, and New Zealand."
SOURCE: Phuket News
Keep in contact with The Thaiger by following our
Facebook page
.
Never miss out on future posts by
following The Thaiger
.