TAT chief blames high baht for drop in tourists to Thailand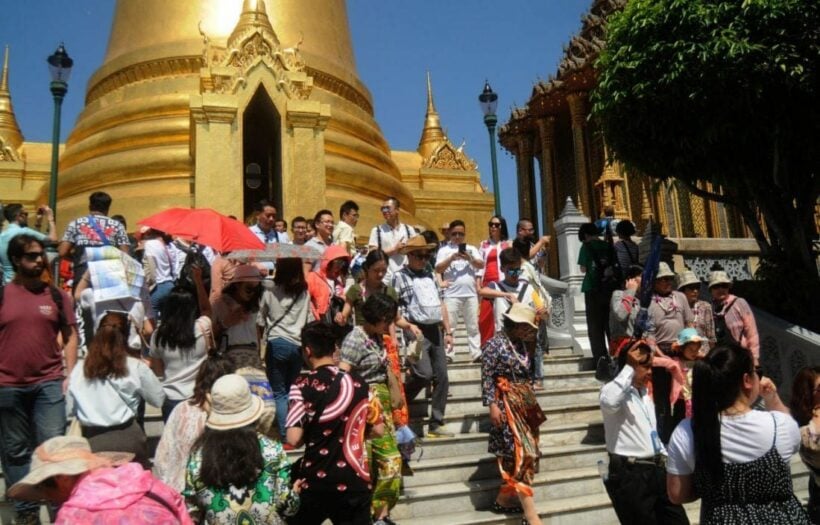 Thailand's tourism numbers have been dropping over the past three months, against projections and when compared to year-on-year figures. And the blame game has started.
TAT (Tourism Authority of Thailand) chief Yuthasak Suphasorn is blaming the high value of the Thai baht for the worse than expected tourist figures. He admits that European visitors are being more careful over their money and that Thai tourism tzars will now have to look to places like India to sustain growth.
It was the first time that anyone at the TAT had mentioned the Thai baht was having such a big effect on the tourism industry and will surely be making a few waves in government circles.
Thailand's media has been lamenting 'Brexit', the 'US-China trade war' and 'looming recession' in the west as contributing factors too.
Yuthasak was speaking to Daily News as figures showed that tourist arrivals in the first half of the year were 20 million, less than expected. On the bright side, spending was 1,000 billion baht by foreign visitors and 560 billion domestically – considered acceptable during the current global economic outlook.
Yuthasak said that European tour companies had been forced to raise their local prices anywhere between 10-20% meaning that many Europeans were looking to travel elsewhere for value. He also admitted that those who are coming to Thailand are being more careful about their spending as they are receiving less baht when they exchange their currency.
Chinese tourist numbers have been shedding since January this year with nearly 9% drops in April and May. This follows drops of 10-20% every month in the second half of last year, mostly attributed to the Patong 'Phoenix' tragedy. The percentages end up as huge slabs of Chinese travellers traveling to destinations other than Thailand.
He put a smile on the general outlook remaining positive saying that he predicts tourism to generate 3,400 billion baht this year with 40-45 million visitors expected in 2019. This would compare favourably to 38.5 million last year.
Statistically, to achieve his stated figures, Thailand, with no immediate remedies apparent, will have to have a booming second half which, on current trends, is unlikely given that the country is in wet-season.
SOURCE: Daily News | ThaiVisa
Airbnb welcomes new Thai Tourism Minister support of 'short term' accommodation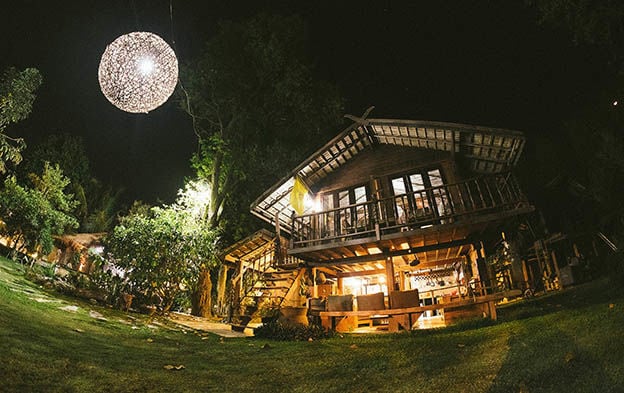 Airbnb welcomes the new Tourism and Sports Minister Pipat Ratchakitprakan's and his commitment to grow tourism and support short-term accommodation in Thailand.
Speaking to local media on his first day in office, Minister Ratchakitprakan identified short-term accommodation reform and growing tourism in secondary cities as a priority area for the Tourism and Sports Ministry.
Airbnb's Head of Public Policy for Southeast Asia Mich Goh said that he looks forward to working closely with the new Government and Minister Ratchakitprakan.
"We particularly welcome the Minister's commitment to prioritising short-term accommodation reform in Thailand. It is recognition that more travellers from Thailand and abroad are choosing to stay in short-term accommodation such as Airbnb listings, and that the rules need to keep pace.
"Clear and innovative rules for short-term accommodation would create more opportunities for Thai hospitality entrepreneurs and help generate more income for local communities, especially those in secondary provinces. Airbnb stands ready to work with the Government in the coming months on developing clear, innovative rules for short-term accommodation in Thailand."
Airbnb has already partnered with the Thailand Ministry of Interior's Department of Local Administration to train local provincial officials on hospitality, hosting and compliance standards. Airbnb has also partnered with the Government Savings Bank, Thailand's state-owned bank, to help promote and empower Thai hospitality entrepreneurs through flexible-interest rate loans and training programs.
According to data released in June this year, Airbnb's host and guest community generated over 33.8 billion baht in estimated direct economic impact in Thailand in 2018. The data also found that 80% of local Airbnb hosts say they recommend restaurants and cafes to guests, and on average Airbnb guests in Thailand say 46% of their spending occurs in the neighbourhood where they stay.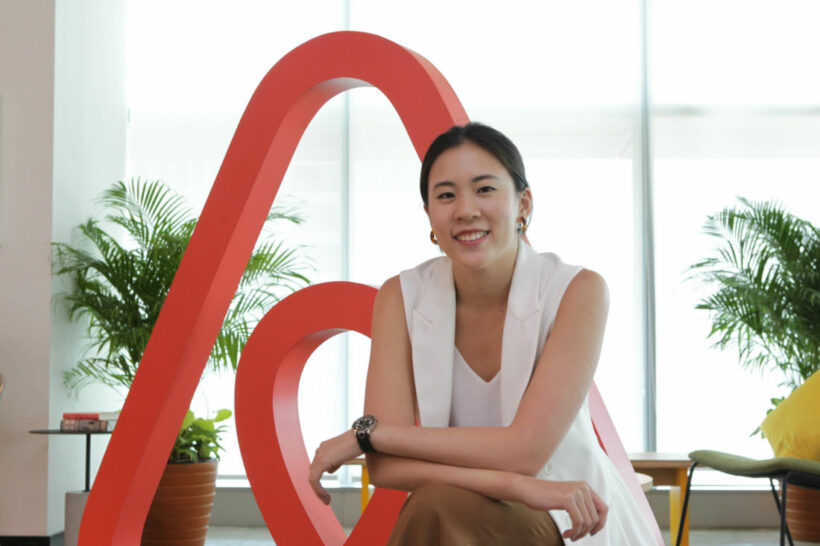 Airbnb's Head of Public Policy for Southeast Asia Mich Goh
TMB – strong baht hits foreign investment funds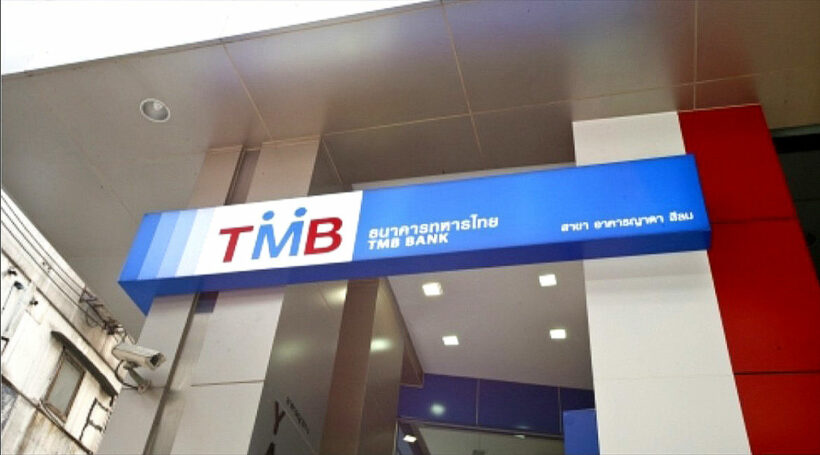 TMB Bank are reporting that the strong baht has cut the value of the foreign investment fund under fund management, falling by 27 billion baht from 1.2 trillion baht at the start of the year.
TMB said the drop reduced the fund's return by 0.47%. The least impacted funds are those covering oil investment, gold, and property funds, at 0.53%, followed by a balanced fund.
Naris Sathaphondecha, the senior director of the TMB economic analysis centre, said that the baht's appreciation not only affected the export market and tourism businesses but investors' portfolios – especially the FIF. The currency has risen 5.8% this year.
The 1.2 trillion baht earlier valuation for the existing FIF funds comprised 836 billion baht in fixed income, 243 billion baht in equities, and 30 billion baht in commodity and property funds.
"The baht's appreciation widely affects every sector related to business. When investing in US dollars, inventors find returns have less value in baht. The strong baht affects the returns on funds as investors are concerned about the exchange rate. The investment markets have gone down, especially the stock market. Investors will soon know that they are losing profits because of exchange rate. " he said.
Read the rest of the story at The Nation
Government unveils 12 policies – BKK street food return and a higher minimum wage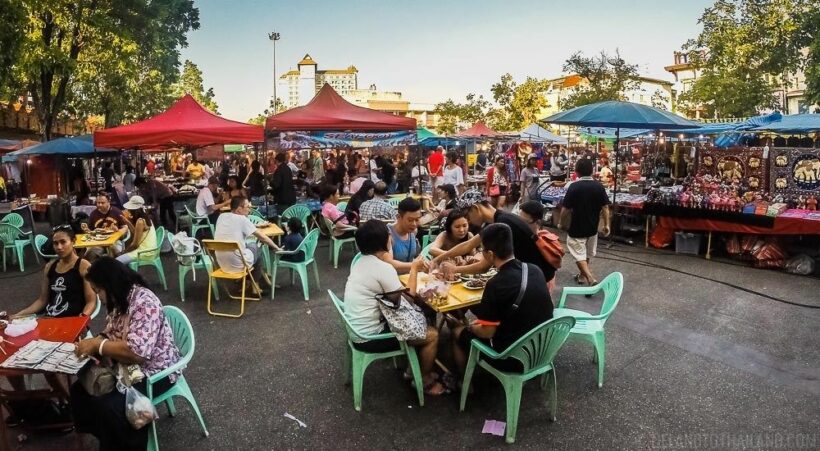 One of the new parliament's first debates, when it sits on July 25 and 26, is over a formal policy listing 12 living standard priorities. The list laid out in a briefing paper lists surprisingly progressive policies for the new coalition.
The government says it wants to reduce obstacles blocking people from earning a decent living and would utilise digital technology to help manage public transportation.
It also promised to review existing regulations that curb Bangkok's street vendors so that the city could retain its global reputation for exciting street food while at the same time ensuring cleanliness and orderliness.
This is a major reversal of the previous military government, which resulted in several popular street-food spots in Bangkok being cleared of vendors. Critics says the move – to clear the walkways in favour of pedestrians – hurt local vendors and would cost the Thai economy several billion baht a year, as well as ruining Bangkok's reputation as a top destination for street food.
The government has also vowed to address high household debt in Thailand which is slowing domestic consumption even as the global economy struggles to recover.
The policy paper says it will also review the taxation system, but offered no further signal about an election campaign promise to lower personal income tax.  Poor farmers are promised access to land and low-income people access to mortgage loans so they can buy houses.
It promises to increase the minimum wage, but stops short of committing to a hike beyond 400 baht as promised during the campaign by the Phalang Pracharat Party, which leads the coalition government.
State welfare coverage will be expanded to include support for pregnant mothers, infants and young students whose families are struggling financially. Service quality will become more standardised among the universal public health scheme, social security for workers and healthcare for state officials.
In terms of education reform, the government promises to prepare citizens for the 21st century by promoting science and technology studies, such as introducing computer-coding courses in primary schools.
Finally, the paper promises to initiate public hearings on constitutional changes, given that the current charter, written by the military, has been called undemocratic and discouraging of amendments that would enshrine basic freedoms.
SOURCE: The Nation