Taiwan challenges Thai government over new visa requirements for their citizens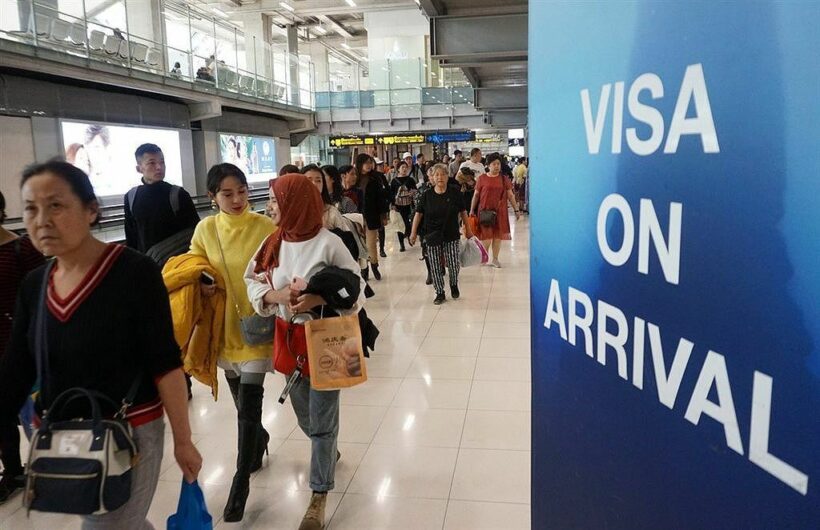 The Taiwanese government says it's concerned about new Thai government visa rules being imposed on its citizens travelling to Thailand.
A new application scheme launched on November 29 by the Thailand Trade and Economic Office in Taipei now requires applicants to show evidence of sufficient funds for their trip. The requirement, which asks Taiwanese nationals to submit bank statements from the previous three months, has angered some, with a member of the Kuomintang opposition party saying it's akin to treating Taiwan as a third world country.
Taiwanese applicants are also required to apply online and then make an appointment to submit their documents in person, whereas previously they could apply in person at the TTEO without any prior online application or appointment.
Members of the opposition are calling on the country's Ministry of Foreign Affairs to register a formal protest with the Thai government against the new application procedure, pointing out that Thai citizens visiting Taiwan are granted visa-free entry.
The Taiwanese foreign affairs officials, for their part, say they've already notified the Thai government of its concerns and asked for clarification on the more stringent guidelines. They also insist that visa-free privileges granted to Thai citizens have boosted tourist numbers and business and education exchanges between both countries, but did not provide any numbers in support of the claim.
"We have asked the Thai side to clarify the new process and will continue to urge it to improve the convenience of visa applications for Taiwanese."
Meanwhile, the Thai representative office in Taipei says the new visa application process is not restricted to Taiwanese nationals but applicable to other nationalities too, including British and French.
An official from the TTEO says that while tourists from some countries may be able to enter Thailand visa-free, they still need to follow the online process should they require a visa, whether that be for education, business or marriage.
SOURCE: The Nation
Keep in contact with The Thaiger by following our
Facebook page
.


Find more SE Asian News courtesy of The Thaiger.

Broke? Find employment in Southeast Asia with JobCute Thailand and SmartJob Indonesia. Rich? Invest in real estate across Asia with FazWaz Property Group or get out on a yacht anywhere with Boatcrowd. Even book medical procedures worldwide with MyMediTravel, all powered by DB Ventures.

Latest Khao Lak hotel report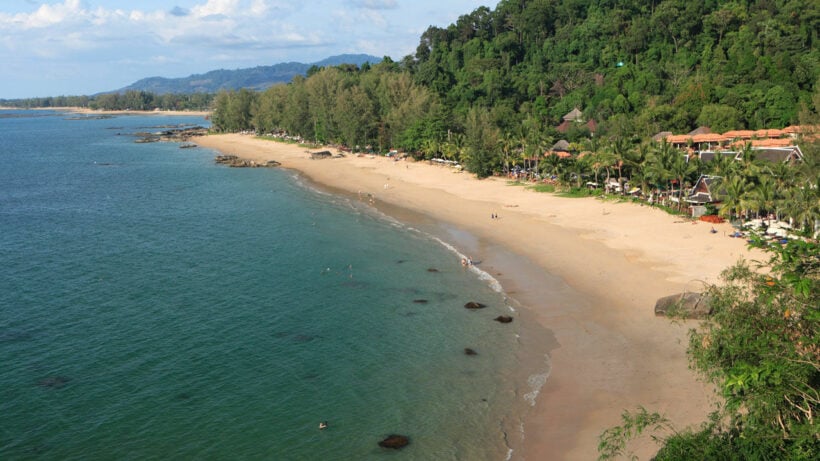 by Bill Barnett, c9hotelworks.com
Increasing hotel supply in Khao Lak with stable tourism growth reflects a destination market entering a new cycle. Khao Lak is a beachside destination an hour and a half drive north from Phuket Airport in Phang Nga province. The upcoming second Greater Phuket airport (in Phang Nga) is expected to push the destination to diversify offerings in a more mature tourism scenario.
Khao Lak differentiates itself from Phuket's mass tourism as it is dominated by Western travellers. Year-to-date, up to November 2019, the province recorded a total of 970,692 guest arrivals at accommodation establishments with most of the hotels concentrated in Khao Lak. Tourism demand remained stable last year with a slight 0.7% growth.
The existing hotel supply in Khao Lak has 154 properties, representing 10,606 keys. Half of the developments are focused on the beach areas located at the centre of Khao Lak, namely Bang Niang (20%), Nang Thong (23%) and Khuk Kak (7%).
The hotel market continues to be dominated by the wholesale segment with long-haul travellers. Thomas Cook was traditionally one of the largest wholesalers in the market before the company ceased trading in Q3 last year. The impact is expected to be short-term with new bookings redirected through other wholesalers or distribution channels.
Aside from stronger destination awareness contributed by existing and upcoming international branded hotels, the Andaman International Airport which is under development north of Phuket is expected to drive a new market cycle for Khao Lak.
To download and read the "Phang Nga and Khao Lak Hotel Market Report", click HERE.


Keep in contact with The Thaiger by following our
Facebook page
.
Top 10 islands to visit in Thailand (2020)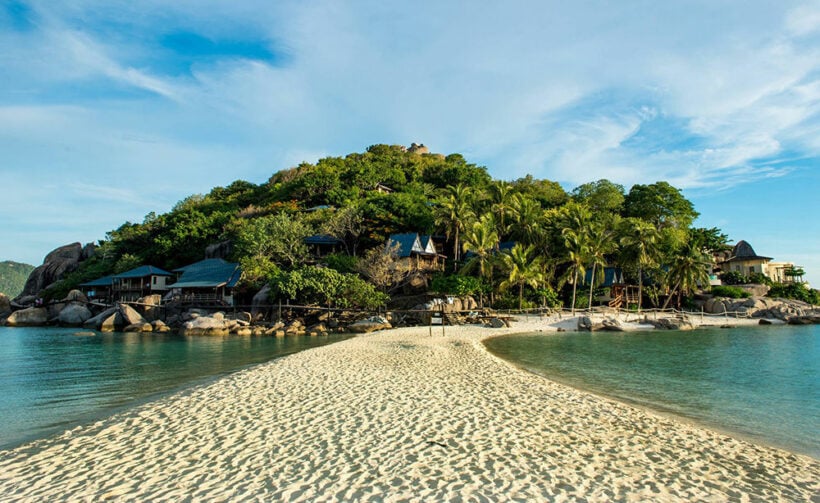 Thailand is famous for its outstanding island experiences and there are many to choose from. From sweeping stretches of clear golden sands to islands where you can dive, snorkel and stay, Thailand's islands and beaches are as diverse as they are plentiful. Here is our Top 10 choices.
Koh Tao is an island that is well-known for being a great diving destination. It is also known as Turtle Island by the locals and boasts of various small and beautiful beaches that serve as the perfect holiday destinations. Diving is a pleasurable sport to be carried out on Koh Tao as it can be carried out more leisurely in a less crowded environment due to the availability of various diving spots around the island. As diving and snorkelling are the main activities to be experienced here on Koh Tao, one should be aware of the best period to travel to the island with the best conditions.
The best time to visit is during the dry season, between March and September, where the water is said to be calm, and high visibility for more fabulous diving and snorkeling experience. It is highly recommended for tourists to visit Koh Tao in October as the sea is the calmest, and water is the clearest. There are various locations that are worth visiting within reach from Koh Tao, with Koh Nang Yuan being one of those destinations. This island is unique in that three different islands are joined by white sand, making a unique experience to travel between islands or island hopping.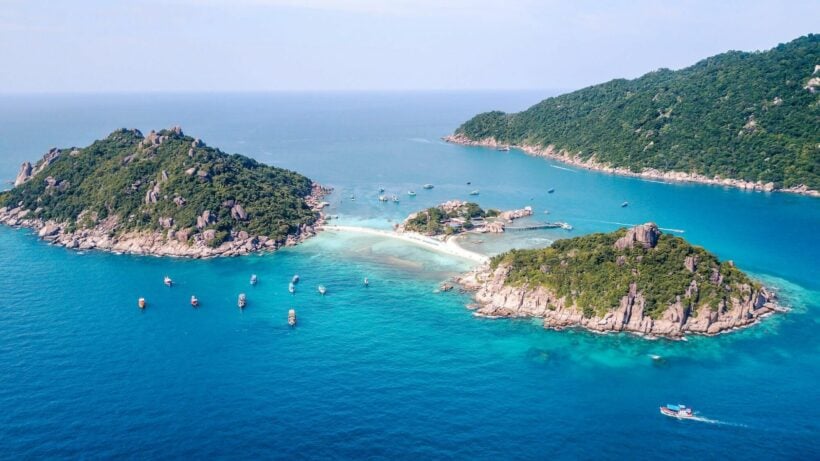 Koh Phangan is a unique destination that one should not miss, as seen in its unique blend of both natural beauty and exciting activities. The unspoiled beaches on Koh Phangan cater to the needs of tourists who wish to relax and escape from their busy lifestyle, while those seeking an exciting and unique experience should not give the Full Moon beach parties a miss. The Full Moon beach parties are according to the lunar calendar, where many party-goers gather and have a fun and exciting time. Altogether, one can experience a hippy vibe when traveling to Koh Phangan, and it is truly an experience that one can only find on this island.
Known as one of the destinations that aim to cater to the needs of all tourists alike, one can expect relaxing activities such as yoga and wellness retreats and not surprisingly, parties, which are what one would not expect from its many natural beauty. Tourists are often left amazed by the gorgeous sceneries that one can experience on the beautiful beaches on Koh Phangan, such as Haad Salad, Thong Nai Pan, Malibu, and Bottle Beach. The best time to visit Koh Phangan is during the dry weather, which falls between March and September, where one can simply relax while sunbathing under the sun on beaches and around the island.

Koh Samui is yet another wonder that most tourists would love to explore when choosing a destination for a holiday as known by its unique blend of beautiful nature and modernity. This tropical island boasts of a vast stretch of beautiful beaches often lined with tall coconut palms, which adds to the tropical vibe along with a massive land of rainforests. Koh Samui is a well-developed island with the tourism scene always on the bloom thanks to the adequate facilities available for the convenience of tourists such as an international airport, high-end resorts, and wellness retreats. Nevertheless, tourists can still experience the natural state of Koh Samui.
Perfect for those who wish to get closer to nature, one can find many choices of activities to be carried out on Koh Samui. The many viewpoints on the island promise great photographs, while those who are seeking for more adventurous activities can give hiking a try. There are also many hidden beaches and waterfalls that one can explore. Besides the fun and exciting night parties and events, Koh Samui is a favorite choice among honeymooners. Visitors often visit between March and October, where the seas are said to be calm, allowing many water activities. Diving is fun during this period, where you can even swim with the whale sharks.

Koh Lipe is a small island that does not disappoint despite being a tiny one. Do not be deceived by its size as this island provides the perfect destination for you to relax and put your hair down. The colorful coral reefs are one of the best, making the island to be one of the best diving destinations in the country. Koh Lipe has national parks and is under the protection of the marines. Therefore, tourists can experience the beauty of nature in an environment that is said to be raw and untouched. Although one can simply find pleasure by relaxing on the beach, many water activities will leave the more adventurous ones amazed where sports such as diving by beautiful coral reefs and magnificent marine creatures.
Tourists often visit Koh Lipe between November and April, but the peak season has to be in January, where many tourists come. Despite all that, Koh Lipe is still a favorite place for relaxation, as seen by its chill atmosphere. Those who are seeking more active pleasures can opt to visit the many neighboring islands around Koh Lipe, such as encountering the friendly yet cheeky monkeys on Monkey Island or rock climb on Koh Khai. Another beautiful destination that is within reach from Koh Lipe is Langkawi Island.

Koh Rok and Koh Haa are islands that offer the best experience when looking out for a holiday destination which is different yet does not disappoint. These small islands provide a lot of surprises despite the size, and they are untouched and undiscovered, appealing to those who wish for something different for a memorable holiday. The local government takes various initiatives in maintaining the underwater ecosystem here on Koh Rok and Koh Haa. Therefore, tourists can get the opportunity to encounter a variety of vibrant marine life and beautiful underwater topography with both soft and hard corals.
The best time to explore Koh Rok and Koh Haa is between November and April, where avid divers and snorkelers gather due to the best condition to explore the underwater world surrounding the islands. One such place for the best diving experience is on Koh Lanta. It is worth mentioning that the marine park is not open outside this period. Boasting as one of the most beautiful destinations in the country, one can experience gorgeous beaches and exciting water activities on Koh Rok and Koh Haa. Snorkeling on Koh Rok Noi to experience the majestic Koh Rok waterfall or diving while exploring the underwater caves and caverns are pleasurable activities to be carried out. Another place to snorkel with high visibility is Koh Haa Yai, where stunning pictures and the experience of swimming with marine creatures such as manta rays and whale sharks makes for a great underwater experience.

Check out the top 5 islands HERE
Keep in contact with The Thaiger by following our
Facebook page
.
Top 10 islands to visit in Thailand (Part Two)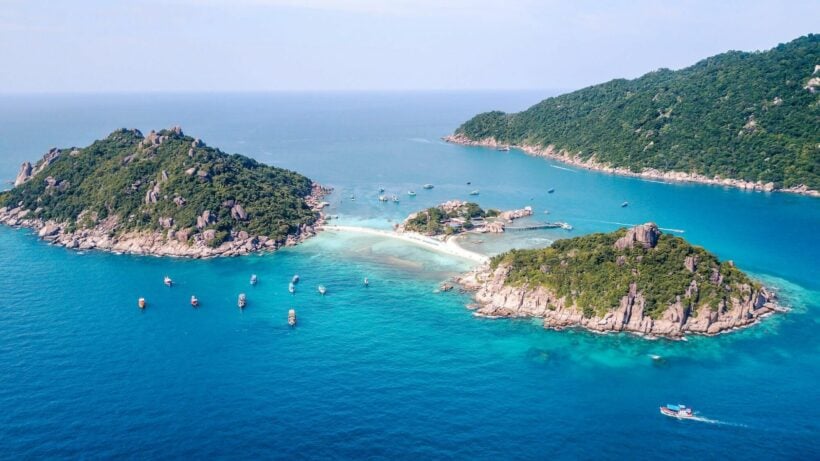 And now the Top 5…
Those who are seeking a peaceful and relaxing holiday experience will be left amazed by what Surin islands have to offer. Famously known as a destination that promises peace and tranquility, Surin islands are relatively secluded and have little to no human interference, leaving it unspoiled. Most tourists who visit the Surin islands often do so to learn more about the Moken community or simply known as the Moken sea gypsies. It is not surprising to find that the Moken Village is a top destination to be considered when visiting the Surin islands. One can experience the most natural way of survival, such as learning a thing or two from the sea gypsies in primitive living and fishing.
Surin islands are open for visitors from October 15th to May 15th, but the high season is between December and April, where the conditions are the best for diving and snorkeling with calm and stable waters. An abundance of marine life when diving and snorkeling here around Surin islands with angelfish, butterflyfish, and sea turtles commonly sighted when carrying out the sports. Whale sharks around Koh Surin Nuea will amaze those curious tourists. Snorkeling is a favorite sport on Koh Surin Nuea and Koh Surin Tai, where the best coral reefs are while diving around Richelieu Rock often comes with the sightings of the manta rays, sea turtles and whale sharks.

An expedition to Similan islands is usually on the list of most diving and snorkeling lovers, where it is a paradise on earth for both nature and sea lovers alike. The waters that surround Similan islands are shallow and stable, making it an ideal environment for beginners to practice their skill in diving. Koh Bangu, Koh Bon and Koh Tachai are the islands that often come to mind when finding an island to practice diving while Koh Ha and Koh Payu are frequently explored by those who are into the sport of snorkeling. The beauty of snorkeling here on the Similan islands is that one does not need to go too deep in order to have a magnificent view underwater.
Tourists can visit the Similan islands from November to May 15. Still, it is worth mentioning that December to February is where many visitors visit due to the high season for island hopping. Nevertheless, one should visit between November and May to enjoy the best weather condition. Pictures are a must when exploring Donald Duck and Sail Rock while diving and snorkeling are sure to please the avid explorers.
The shallow waters of both Honeymoon Bay and Princess Bay make for great snorkeling where the underwater scenery is beautiful beyond imagination. Diving around Christmas Rock and Turtle Rock with majestic arches and canyons, not to mention the vibrant marine life that one can experience on Koh Ha. A unique experience when exploring Koh Payu often comes with the sightings of the colorful manta rays, while one will be surprised by the mountain land crabs when visiting the secluded Koh Bon.

Racha islands, a perfect destination for those seeking a peaceful escapade from their busy lifestyle. Racha Noi and Racha Yai are what make up the famous Racha islands, where each offers its charm and beauty. Those who are into a great holiday experience need to give Racha islands a try as one can only be left amazed by the soft and powdery white sand, beautiful bays, and the mystifying wrecks. Racha Noi is wild and rugged, suitable for the more adventurous ones especially those who are seeking a pleasurable diving experience.
The beautiful and colourful marine life underwater makes for an exciting fishing experience too. Racha Yai, on the other hand, is more known for its pretty and stunning sandy bays, including Ao Patok, Siam Bay, Thu Bay, Ao Lan, and Ao Khon Khae which deserve a space on your Instagram.
Perfect as a day trip for those holidaying in Phuket, travellers visit Racha islands from November to May as the water is said to be most stable and calm, and visibility is the highest. These serve as great news for the avid divers and snorkelers as they are then able to explore the beauty of the underwater world around the Racha islands. The healthy coral reefs are a part of the great diving and snorkeling experience, while those who simply want to relax on the beach can do so on the soft white sand, which is a sight to behold. Diving is made more exciting for those seeking a more active experience with the five known wrecks, not to mention the fantastic reef-building cubes and possibly the best staghorn reefs in the area. Giant manta rays often come and greet divers as one enjoys the incredible underwater topography.

It is an undeniable fact that the Phi Phi Islands often come to mind when discussing the best destination to explore in Thailand, as seen by its beautiful sceneries and enjoyable underwater experience. A perfect destination with majestic limestone cliffs and secret lagoons waiting for you to discover, one can only expect the ideal island holiday here on Phi Phi islands.
Nature lovers will be left enchanted by the beautiful underwater world of the Andaman Sea with high visibility, ideal for an excellent diving and snorkeling experience with the accompaniment of various marine life. The adventurous explorers can embark on a journey to conquer the Tonsai Tower on Phi Phi Don to enjoy the panoramic view that awaits.
Ideal for those seeking for a summer holiday, the weather is generally stable and pleasant on Phi Phi islands, especially between November and May. Still, it is ideal for visiting the islands from January to March as the weather condition is said to be the best. Specially catered to those into diving and snorkelling, various locations around the islands are paradise.
Whether it is swimming or snorkeling in the waters around Maya Bay or be entranced with the green shade of water and majestic limestone cliffs around Pileh Lagoon, one can never be satisfied enough with the beauty of Phi Phi islands. What better way to get closer to nature than to swim with the colorful fishes on Loh Samah and encountering seahorses and turtles as you make your way through the rocks of Nui Bay. Even the interesting long-tailed macaques are a sight to behold. The reefs between Phi Phi Don and Mosquito Island make for memorable diving while those who wish to go on a historical expedition can explore the King Cruiser and the Viking Cave.

And the Number Thai island… Phuket
Phuket is often on every traveller's bucket list when considering a destination for an enjoyable holiday. Due to the boom in the tourism industry, Phuket is a well-developed destination to cater to the needs of both locals and tourists alike. Despite being a tourist attraction with many facilities for the convenience of the tourists, one can still experience natural beauty when traveling to Phuket, as seen by its long stretch of beautiful beaches and remains the most popular launch place for trips to hundreds of offshore destinations and islands around Phuket.
The island is also strategically located with close access to other famed destinations of the Andaman Sea, where many tourists opt to go on day trips to nearby Koh Phi Phi, Similan Islands, and Koh Racha. Tourists are spoiled for choice when it comes to activities in Phuket with pleasurable activities such as shopping and enjoying local cuisine and culture along with the beaches that offer not only relaxation but parties as well.
Those who are into eco-adventures will benefit from traveling to Phuket as various activities allow tourists to get closer to nature, such as trekking, exploring hidden waterfalls, and the famous elephant sanctuaries that one should not miss. The best period to travel to Phuket is between October and early May, where one can experience many fun and exciting activities on the beautiful beaches of Phuket and even other outdoor activities under the bright sun. It is worth mentioning that April is when many tourists visit Phuket for the Songkran festival, but other than that, the overall atmosphere is more of a pleasant and relaxing one.

Keep in contact with The Thaiger by following our
Facebook page
.