North East
Tourism
Statue mixing Hindu and Buddhist themes draws tourist in northeast Thailand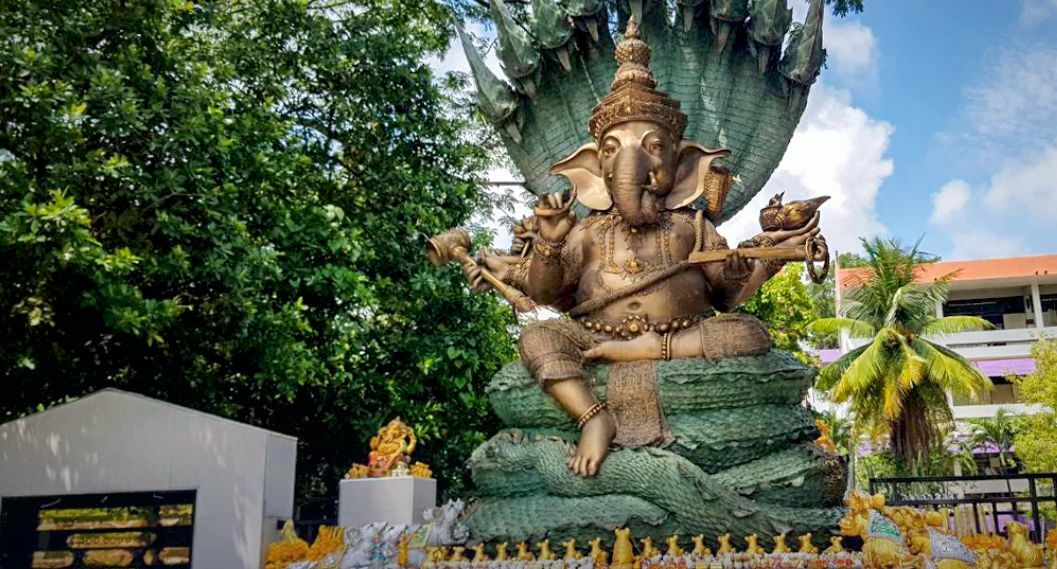 Tourists and worshippers alike are oohing and aahing at a statue in northeast Thailand that combines Hindu and Buddhist themes. The Sri Suk Ganesha statue in Udon Thani province portrays the Hindu deity Ganesha, sitting on the coils of Naga, a Thai serpent god.
Naga's nine heads stare down at Ganesha, who holds several objects in his eight hands.
Worshippers of both gods are now flocking to the statue to light candles and scented incense sticks, and offer garlands made of marigold, Ganesha's favourite flower.
In Hindu mythology, Ganesha is believed to remove obstacles, helping to bring people success. Ganesha is depicted with an elephant head and a human body. He is usually depicted as having four arms, although the Ganesha statue in Udon Thani has eight.
The Naga is a mythical serpent that northeastern Thais believe brings rain to their crops. The northeastern Thai legend says that the water angel ordered Nagas to play in a lake, so water would spill onto people's crops as rain.
The Naga has now become a symbol of Thai culture. In November last year, the Cabinet announced that the Naga would be used as a symbol of Thai culture to promote the kingdom's creative economy. Government spokesperson Ratchada Thanadirek said the Cabinet wanted to encourage residents to learn more about Thailand's history and culture.
The mythical creature is viewed as a part of Buddhism in Thailand. One rock formation in the Mekong river is believed by locals to be where Naga serpents invited Buddha to preach in their underwater palaces. Locals believe the rock has Buddha's footprints.
Sculptor Rachan Saengthong built Sri Suk Ganesha statue in 2019. It is located behind Udon Thani Vocational College in Mueang district.
Rachan said he had portrayed the Naga based on Udon Thani folklore of Naga King Sri Suttho, who is believed to have protected the city from great floods caused by the Mekong River since ancient times, Nation Thailand reported.
Worshippers visiting the statue are advised to chant the provided mantra. They are advised to show respect to the statue and offer desserts, milk, and fruits. In accordance with Hindu tradition, meat offerings are prohibited.