SE Asia's most popular islands still 'on hold' as they wait to re-open to international tourists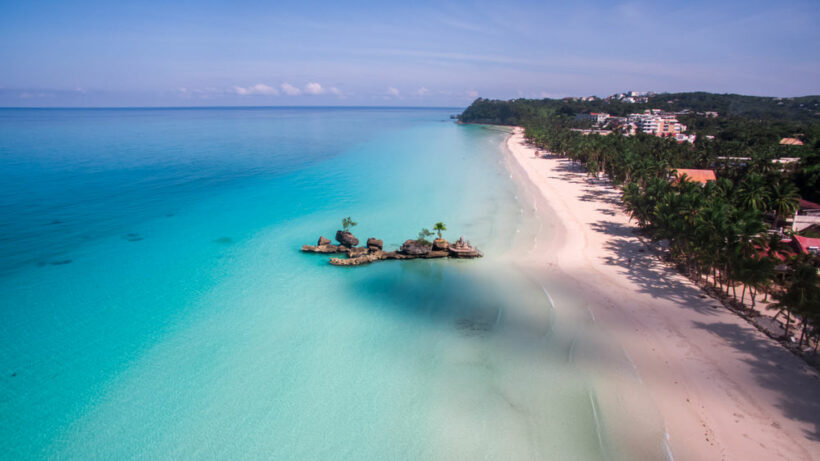 Foreign tourists may be allowed back on to Boracay's famed beaches in the Philippines as early as October. Meanwhile the Indonesian beach resort of Bali has shelved any immediate plans to re-open the island. In Thailand, the beaches of Phuket remain largely empty whilst the provincial government tries to promote the island as a "safe and sealed" destination to limited tourism, again with an intended October 1 launch.
The region's most popular beach destinations have suffered the full ravages of Covid-19 lockdowns with their tap of regular tourist flow turned off back in March.
Boracay is trying to be the first island travel bubble in the region as local authorities consider prying open the doors to foreign tourists as early as October. In April 2018, the Philippine resort island was temporarily closed to the general public as part of the government's efforts to rehabilitate and redevelop island infrastructure. As part of the closure Boracay was closed for 6 months, except to registered residents and employees. The Philippine's President famously described the island as a "cesspool" and ordered sweeping upgrades to the popular beach destination at the time.
Negotiations with South Korea are underway, and barring no further Covid spikes in either South Korea or Boracay, officials are confident the first flights could begin in October. But a spike in infections in South Korea over the last 3 days could jeopardise talks and leave negotiations with any country hanging on the vagaries of the virus.
The main requirement for potential travellers focuses on strict RT-PCR testing of all passengers before boarding flights to the Philippines. Flights will be conducted exclusively by Philippine Airlines. The national airline wold fly between Incheon and the Kalibo International Airport, closest to Boracay.
There are still a few obstacles to overcome, such as the the island's hotels being asked to offer a 75% discount off published rates for the duration of the tourist bubble program.
Boracay, renowned for its powdery white sand beach, is currently open to tourists from Western Visayas, one of the the Philippines 6 provinces, under modified general community quarantine.
In Phuket, the Thai Tourism and Sports Minister, Phiphat Ratchakitprakarn, says his ministry hopes to kick-start a "careful and limited" re-opening to international tourism to the island from October 1. Phiphat's ministry is meeting with the Public Health, Interior, Foreign and Transport ministries on August 27 to discuss the introduction of the "Safe and Sealed" campaign. The campaign aims to revive tourism from international provinces or cities considered "low-risk" for Covid-19. The program is being considered for other popular Thai tourist destinations, equally hard hit.
Further south, Bali's tourism industry may have to be content with domestic travellers until the end of the year.
Plans to open Bali to wider international tourism in October has faded as Indonesian government officials announced this week that international tourism would be postponed until much later in the year, or even the start of 2021.
Tourism and Creative Economy Minister Wishnutama Kusubandio, concurrently the Head of the Tourism and Creative Economy Agency, says that economic recovery in Indonesia's tourism sector will be upgraded to become a major government program in 2021.
The program will prioritise marketing and promotions in 5 priority Indonesian destinations – Lake Toba, Borobudur, Mandalika, Labuan Bajo and Likupang.
Keep in contact with The Thaiger by following our
Facebook page
.
Never miss out on future posts by
following The Thaiger
.
AirAsia revenue nosedives 98%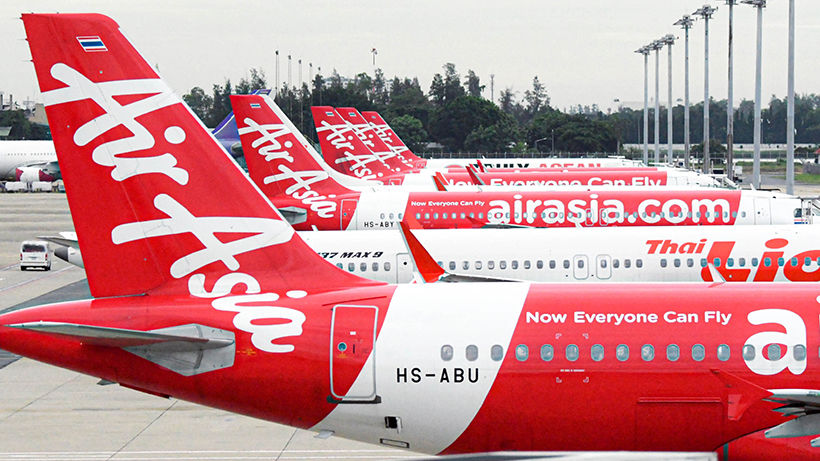 As Asia's budget airlines struggle for survival, AirAsia Group Wednesday reported its revenue plummeted 98% year-on-year. The unaudited consolidated second quarter results of AirAsia Group, identified as the Consolidated Group (Malaysia, Philippines and Indonesia) 1 reported revenue of 119 million ringgit, (around 888 million baht) down 96% from 2.9 billion ringgit (21.6 billion baht) in the second quarter of 2019.
Revenue declined as capacity was significantly reduced due to the grounding of the fleet at the end of March, prior to a gradual resumption of domestic operations from the end of April as travel restrictions eased. It was also negatively impacted by 60 million ringgit (448 million baht) in refunds.
The Consolidated Group posted a loss in Q2 2020 of 5.1 billion baht, in comparison to 1.9 billion in 2019. The loss was attributed to a shortfall in revenue amidst subdued travel demand due to lockdowns and border restrictions worldwide.
As flights gradually resumed from the end of April, the Group saw an uptick in several key operational metrics in June compared to May, including triple the number of passengers carried by AirAsia Malaysia, doubling the number of passengers carried by AirAsia Thailand, and a 10% increase in load factor while reaching 6 times the number of passengers carried by AirAsia India, reflecting the strong rebound demand for air travel.
"We will be able to maintain sustainable operations on the back of our domestic services for the rest of the year if travel restrictions and border closures remain in place. Fares have been improving, and we believe that competitors will continue to price rationally. We managed to reduce airline operational expenses by 72% for the quarter with strict cost control and thanks to our staff taking pay cuts across the Group. 70% of our fuel hedging costs were restructured, and we have received support from lessors for deferrals, as seen in the 99% reduction in net cash used for financing activities in 2Q2020."
SOURCE: TTR Weekly
Keep in contact with The Thaiger by following our
Facebook page
.
Never miss out on future posts by
following The Thaiger
.
Bali's borders closed to international tourists the end of 2020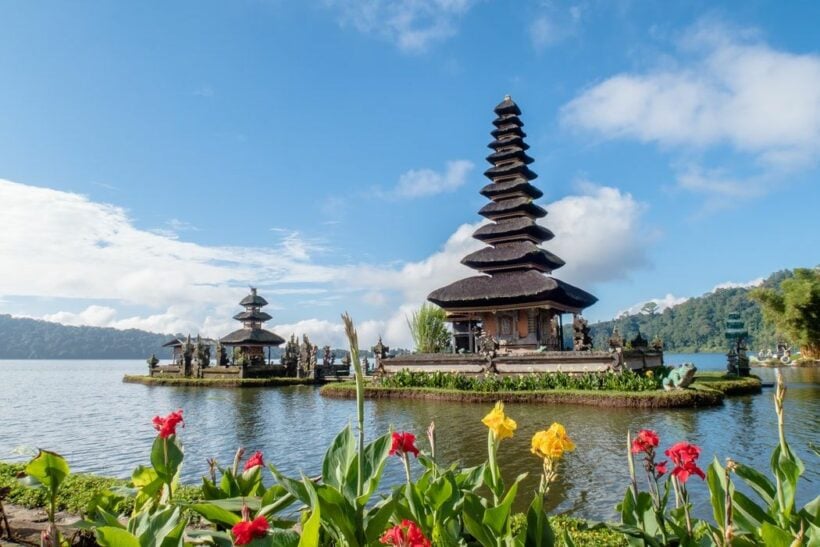 Planning a trip to Bali? Think again. Bali's borders are closed for foreign tourists for the rest of the year. The Indonesian island was set to lift restrictions on September 11, but the Bali governor says it is still not safe to have people entering and leaving due to the coronavirus pandemic. Thailand has also pushed international tourist travel until at least 2021.
The popular and Instagram famous tourist destination hit a low during the pandemic with a significant drop in flight to and from Bali along with empty hotels and restaurants. While the island needs to recover its tourism industry, Bali Governor Wayan Koster says plans to allow international travellers need to be thoroughly thought out and done carefully. He didn't give a date for international travel, but it won't be this year. Jakarta, Indonesia's capital, also still has a ban on foreign tourists.
"The central government supports (Bali's) plans to recover tourism by opening the doors for international tourists. However, this requires care, prudence, not to be rushed, and requires careful preparation."
Bali has reported 49 coronavirus related deaths and more than 4,000 confirmed Covid-19 cases. Koster says new cases are under control and the recovery rate is increasing. Altogether, Indonesia has more than 6,000 virus related deaths with more than 153,000 confirmed cases.
"The government is still prohibiting its citizens from travelling abroad at least until the end of 2020. In line with the policy, we also cannot open the gate to international travellers until the end of 2020 as the situation in Indonesia, including Bali, is not yet safe to welcome them."
The island's economy is picking up with domestic travel. Bali's beaches and temples were reopened at the end of last month. Thousands of domestic tourists have arrived at the island's airport each day since domestic travel was lifted, according to the Jakarta Post.
SOURCES:Bangkok Post | Jakarta Post
Keep in contact with The Thaiger by following our
Facebook page
.
Never miss out on future posts by
following The Thaiger
.
2 strong quakes shake Indonesia's Sumatra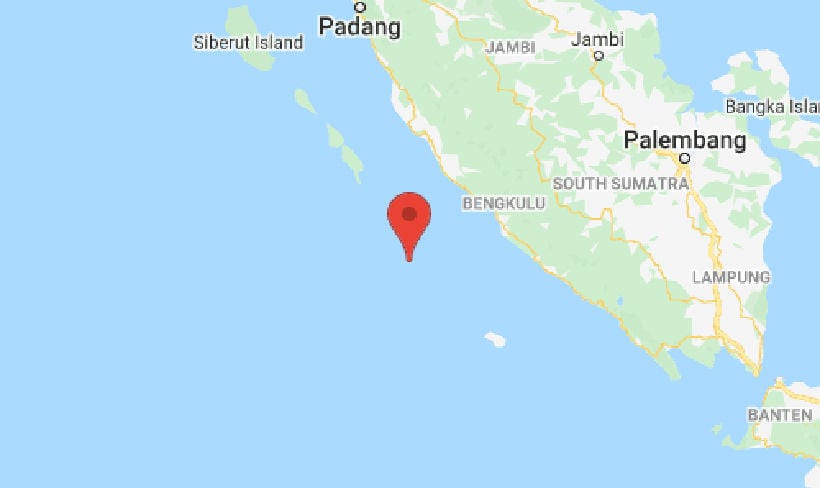 2 large, shallow earthquakes, of magnitude 6.8 and 6.9, struck off Indonesia's Sumatra island early today, according to the US Geological Survey. No tsunami warning was issued and there were no immediate reports of casualties or major damage. Terrified residents fled their homes when the twin offshore quakes rocked Bengkulu city on Sumatra's western coast. Bengkulu resident Jumentrio told AFP:
"The first earthquake was quick…but another one hit shortly after and it was just as strong. My children screamed hysterically."
The area was hit by a string of aftershocks, according to Indonesia's Meteorology, Climatology and Geophysics Agency.
"But until now we haven't received any report of damages due to the earthquakes."
The quakes struck within 6 minutes of one another from 5:23am local time at a depth of between 22 and 26 kilometres, respectively. Shallower quakes tend to cause more damage than deeper ones.
The Indian Ocean Tsunami Warning and Mitigation System said there is "…no threat to countries in the Indian Ocean."
There is a "low likelihood of casualties and damage", according to the USGS.
Indonesia, the world's fourth most populous nation, has frequent seismic and volcanic activity due to its position on the Pacific "Ring of Fire", where tectonic plates collide.
In 2018, a 7.5-magnitude quake and subsequent tsunami on Sulawesi island left more than 4,300 people dead or missing.
A devastating 9.1-magnitude quake struck off the coast of Sumatra in 2004, triggering a tsunami that killed 220,000 throughout the region, including some 170,000 in Indonesia.
SOURCES: Bangkok Post | AFP
Keep in contact with The Thaiger by following our
Facebook page
.
Never miss out on future posts by
following The Thaiger
.