Possibility of an "end of year travel boost" has been shattered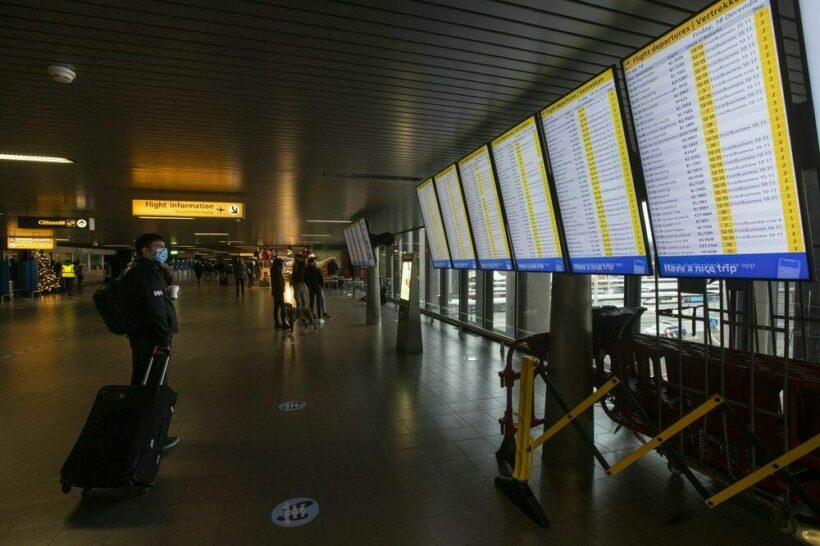 As if things weren't already bad enough for Thailand's tourism sector, the events in Samut Sakhon in the past week have just made them a lot worse. Just as the few hotels open in Thailand's major tourist hot spots were hoping for a bounce in traffic over Christmas and New Year, the hopes have been largely dashed by the outbreak in Samut Sakhon and threats of impending lockdowns and restrictions as the outbreak extends beyond the provincial borders. Even if the 'bounce' would have been mostly domestic traffic, ANYTHING would have been welcomed after a disastrous year for Thailand's tourism and hospitality industries.
The outbreak of Covid-19 around the seafood industry hub on the coast, south west of Bangkok, has produced 1,000+ positive infections. The outbreak has occurred mostly in the migrant worker population, hired for their cheap and available labour resource, many from neighbouring Myanmar.
The province has been locked down until at least January 3. A curfew and restrictions on travel have been introduced.
Now, threats of another nationwide lockdown or restrictions on domestic travel could be the final straw for many tourism-related companies, according to Phuket Hotel Association President Anthony Lark. Anthony is also the MD for Trisara, the upscale resort set amongst Phuket's northern beach tourist strip.
"Everyone's losing money and just trying to break even. If the government can't control the virus, and any domestic air travel or inter-provincial travel restrictions are introduced, then you will absolutely see hotel, restaurant and boat owners mothball their businesses."
"Domestic travellers from Bangkok account for 99% of Phuket's tourists since the nation closed its borders late March. Before the pandemic, foreign tourists comprised two-thirds of the island province's visitors but contributed about 90% of Phuket's tourism revenue."
The total tourist arrivals for the first nine months of this year stand at only 6.7 million compared to almost 40 million in the same period last year. Of those 6.7 million, the vast majority visited during Q1 before the border closures.
Bangkok hotels have seen the average occupancy drop to as low as 6.7% in April after the country went into lockdown but managed to recover slightly to 13.7% in Q3 2020, solely relying on 'staycation' travel. Whilst the Thai PM Prayut Chan-o-cha tried to allay fears yesterday, he noted that it would take "about a week to assess whether more stringent curbs are needed".
When the CCSA spokesperson Dr Taweesin Visanuyothin was asked by the media yesterday if the current Samut Sakhon lockdown could extend to other provinces, or Bangkok, he simply answered… "It hasn't happened yet".
Over the past month the Thai government has slowly removed some restrictions for international travel back into Thailand, whilst keeping the mandatory 14 day quarantine in place. But much of that will likely be put on hold as the CCSA get a grip on the extent of the current outbreak and the success of mitigating the cluster.
Foreign tourist arrivals generated more than $60 billion in revenue last year.
Keep in contact with The Thaiger by following our Facebook page.
Never miss out on future posts by following The Thaiger.
More than a third of Thai tourism-related businesses closed down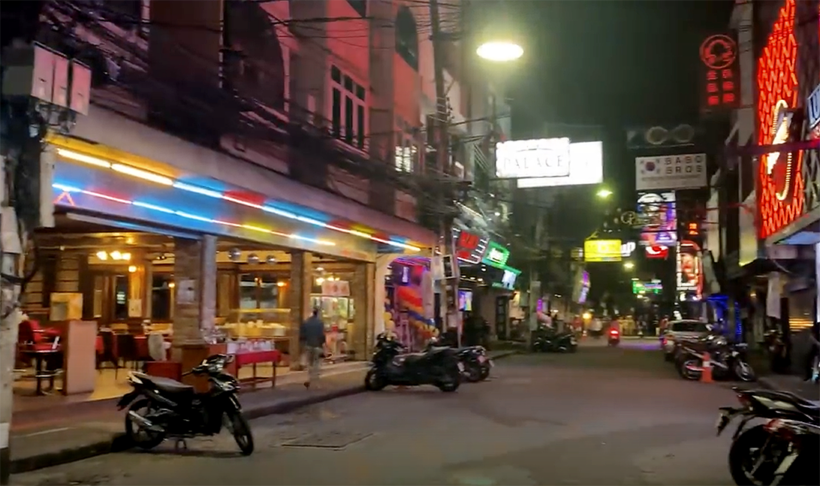 A Tourism Authority of Thailand survey, conducted between January 10 – 12, indicates that more than a third of the country's tourism-related businesses has already shut up shop and gone out of business. An enormous majority were begging for TAT and government assistance fearing that they are unable to hand on much longer.
1,884 tourism businesses in Thailand were surveyed about their situations and how they were coping with the long-term closure of the Thai borders and the local restrictions on travel.
The businesses were in the areas of accommodation, travel firms, restaurants, car and bike rentals and public transport businesses.
34.7% said they had already shut down or gone out of business.
That the TAT admit that more than a third of their front-line organisations have gone to the wall already is a big turn-around from the perennially optimistic tone and often cringe-worthy predictions. The TAT and the Thai Minister of Tourism and ports are now staring down the barrel of an industry, not only diminished, but changed forever after decades of stunning growth.
At the start of the week the Tourism and Sports Minister claimed that 10 million tourists would start arriving on Thailand's shores from the middle of this year for the rest of 2021. Just 3 months ago he also predicted that domestic tourists would undertake some 10 million trips a month during the forthcoming high season (December to February).
With only hope to back up his speculative predictions, the Minister was hopeful the stimulus measures approved by Cabinet will boost tourism numbers and help off-set some of the economic devastation caused by the closure of Thailand's international borders.
This week's prediction was that tourists, foreign and local, would be spending 1.2 Trillion baht on the battered tourist industry during 2021. He failed to provide details about where these tourists would come from or where they would visit during their stays – stays that still have to begin with a 14 day mandatory quarantine.
The only good news is a further 65% of businesses that continue to struggle on, waiting to see how 2021 unfolds and the effect of the roll out of Covid-19 vaccines, that will allow countries to open borders and a greater level of travel freedoms once again.
The break out of a cluster of infections in the Samut Sakhon province, just south west of Bangkok, and now spread to the majority of other Thai provinces, on December 20, forced the government to restrict inter provincial travel. The not-quite-a-lockdown that followed severely dampened the travel plans of locals and foreigners inside Thailand over the traditional December/January holiday season. This week the Bangkok Metropolitan Authority loosened some of the earlier restrictions and allowed some formerly closed businesses to re-open.
Keep in contact with The Thaiger by following our Facebook page.
Never miss out on future posts by following The Thaiger.
Border districts screening cars for smuggling illegal migrants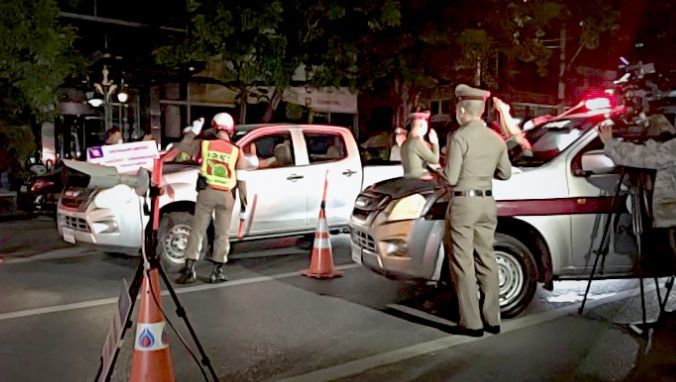 Security officers in Thailand's 3 border districts are under strict orders to screen all cars at security checkpoints for illegal migrant smuggling. The orders come after the arrests of 3 Thais who allegedly smuggled illegal migrants into the country using their own cars, with all cases being linked to each other.
The smugglers tried to escape being detected by authorities as they used their own cars instead of the typical trucks that have historically alarmed police. One of the 3 drivers arrested was 44 year old Sasiphen Sillapachai, the wife of a tambon administration organisation official in Sangkhla Buri. 38 year old Prawit Kaewdam and 40 year old Atchara Chinsoranan were the others arrested.
Sasiphen was driving a car carrying 4 migrants when she was stopped in Thong Pha Phum on Friday. Prawit and Atchara were caught at a checkpoint in Sangkhla Buri on the same day following a search of their 2 Toyota Fortuner vehicles, one with 2 illegal migrant workers and the other with 1. All of the suspects confessed to being paid 14,000 baht each to smuggle the migrant workers.
The order applies to checkpoints in Sangkhla Buri, Thong Pha Phum and Sai Yok districts, and is focusing in particularly on the Ban Namkerk and Rantee bridge checkpoints in Sangkhla Buri.
Such smuggling of illegal migrant workers from Myanmar, where nearly 140,000 Covid-19 cases have been reported, has been blamed for setting off a 2nd wave of infections in Thailand, which has seen infections more than triple over the past five weeks since the pandemic began last year.
Smuggling gangs in Kanchanaburi and other border provinces have been aided by corrupt police, local officials and military officials who look the other way. But the Covid pandemic has forced the government of PM Prayut Chan-o-cha to admit that the country has a serious problem that must be addressed.
SOURCE: Bangkok Post
Keep in contact with The Thaiger by following our Facebook page.
Never miss out on future posts by following The Thaiger.
Opposition to provide evidence against government in upcoming debate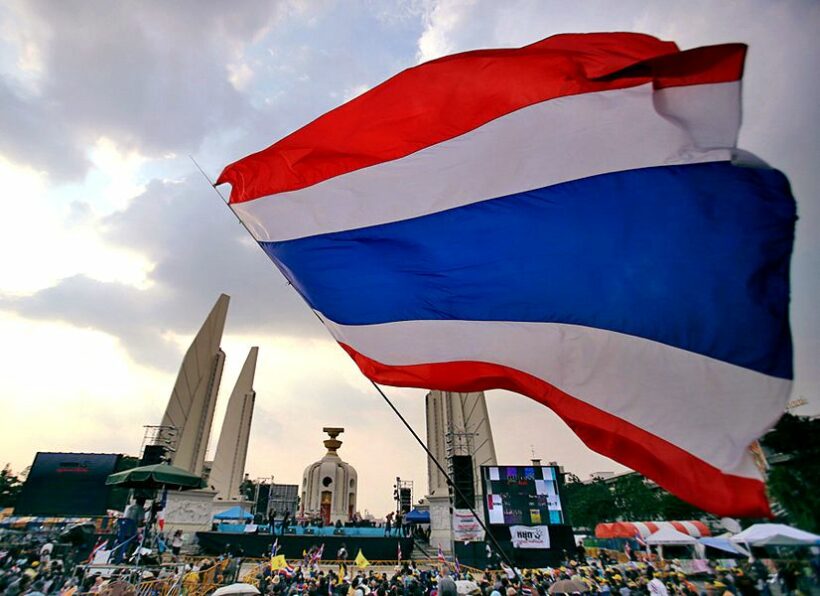 Thailand's opposition party members are preparing to provide evidence to back the charges being made against the government in an upcoming censure debate. The government is accused of policy-oriented corruption and of playing a part in structural conflicts. The allowance of illegal immigrants into the country and illegal gambling dens is expected to be discussed as it has been attributed to the 2nd wave of Covid-19 sweeping the nation.
Chief opposition whip Sutin Klungsang said the opposition parties have proof of wrongdoing that has played a part in damaging the country through mismanagement and hardship to the people. Sutin says more than 1 minister will be questioned.
"Several. At least seven."
He says they will finalise who will be censured this week based on the information they have gathered, and says they will meet again on Sunday to discuss their debate strategy and time allocation.
The opposition camp is planning to introduce a "no-confidence" motion against the government tomorrow, marking the 2nd of its kind to ever be lodged.
Sereepisuth Temeeyaves, leader of the opposition Seri Ruam Thai Party and former police chief says his information will deliver a "serious blow" to the PM after he was criticised for saying "even a hundred prime ministers will not be able to rid Thailand of illegal gambling dens."
"I made a crusade against illegal gambling dens long before I was the national police chief. What did the PM mean when he said things like that? Did they make the arrests or not? So, sit back and wait for the debate."
He says he is not sure if Deputy PM Prawit Wongsuwon would be grilled in the upcoming debate, but named Move Forward Party leader Pita Limjaroenrat, PM and Defence Minister Prayut Chan-o-cha, Public Health Minister Anutin Charnvirakul and Deputy Interior Minister Niphon Bunyamanee are among the targets.
SOURCE: Bangkok Post
Keep in contact with The Thaiger by following our Facebook page.
Never miss out on future posts by following The Thaiger.