Phuket's lost summer – looking to 2021 for tourism recovery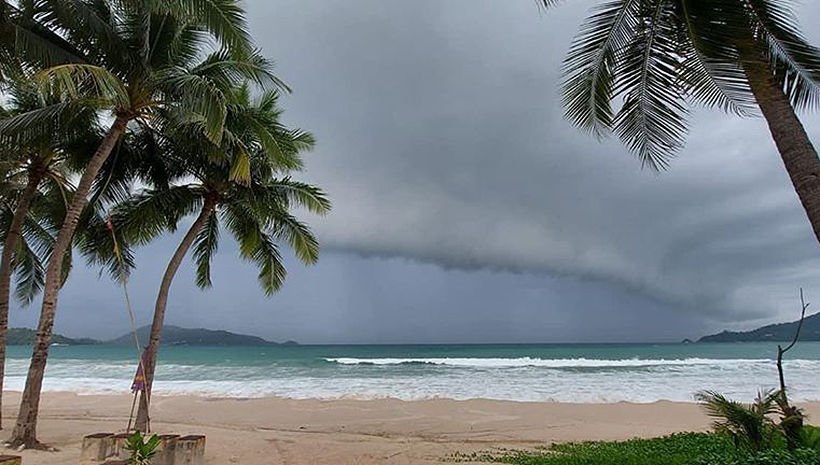 In a solemn recognition of the reality of Phuket's stalled tourist industry, a spokesperson for the southern chapter of the Thai Hotels Association is saying most of the west coast hotels are unlikely to reopen until the last quarter of this year. And that's just the start of the problems for the popular island beach resort.
For now, Phuket's International Airport remains closed to scheduled flights, and the Tha Chatchai road checkpoint at the top of the island is heavily curating who comes in and out with red-tape and paperwork. Nationally, the Civil Aviation Authority of Thailand has already banned international travel into Thailand until at least the end of June – it could be extended further.
Phuket's issue, as an economy that revolves almost completely around tourism, is that, even if it throws open the immigration gates at the airport and the doors of its almost 100,000 hotel and accommodation rooms, there are few options for incoming tourists at this stage. Where will they come from? Europe (including the UK), the US and now South America, are mired in their own pandemic outbreaks, and whilst trying to reopen their economies, are facing imminent second waves of Covid-19. It's unlikely the risk-averse Thais will willingly welcome 'at risk' countries back any time soon.
It's only a few regional customers that are likely to be given approval to fly their businesspeople and tourists into Thailand anytime soon, but even that is going to be a trickle at best, at least in the short to medium term. Even these tourist markets have seen their economies hit hard by the pandemic and will be less likely to prioritise travel at this early stage – China, Malaysia, South Korea, Singapore.
Whilst other parts of Thailand have opportunities to reopen their businesses – manufacture, agriculture, IT, and large chunks of populations visit shops and general trading – Phuket has little of that. Some 50,000+ of the island's 450,000 permanent population have already departed the island, either before the borders were closed in mid-March, or as soon as they were able to return to their provinces when the road border re-opened for repatriating people at the start of May.
Even survey respondents, testing the opportunities for the island to reopen to domestic traffic to kick-start the stalled tourist economy, have shown little interest in heading to Phuket as the rest of Thailand has, well frankly, more important things to worry about. Since Phuket's own lockdown restrictions have been lifted, early 'staycation' promotions, attracting locals for a bit of post-lockdown leisure, have fallen flat. For now, Phuket's beaches remain closed anyway.
c9hotelworks' Bill Barnett, says "Phuket's hardest yards for tourism are still in front of us and the loss of jobs will be enormous. No candy coating here."
"Hotel operators and owners, are now reassessing the need for a quick return to reopen and from our talks, many are looking at pushing back to October or even later given the economics simply do not add up."
"Even the domestic thrust of staycations are unlikely to provide the traction larger hotels need to scale up. Domestic business for island hotels on a broad basis is sub 10% of the market mix. For smaller hotels, targeting domestic is fishing where the fish are, and makes absolute sense."
Suksit Suvunditkul, CEO of Deevana Hotels and the vice-president of the Thai Hotels Association southern chapter, says that hotels along the beach that target international guests will reopen in September at the earliest. Speaking to Bangkok Post, he says that the situation remains unpredictable.
"….but as July and August are low season, resuming operations is not worth the effort while guest demand is still weak. With some hotels not reopening until the fourth quarter, they cannot expect to profit."
Forecasts from the Tourism Authority of Thailand say that the rest of 2020 will be mostly limited to domestic tourism, "with the Asian market starting to recover at the beginning of next year and the European market to follow much later".
But, for now, hotels are still shuttered as management wait in hope for signs that they are, firstly, allowed to reopen and, secondly, the barriers are removed to international travel. The other main hurdle is the paperwork or restriction that will be imposed on inbound tourists. It's hard to imagine tourists will be wanting to pack their flowery shirts, hats and suncream to end up having to submit long lists of paperwork and health checks before they arrive.
Keep in contact with The Thaiger by following our
Facebook page
.
Major international retailers banning monkey-picked coconuts – VIDEO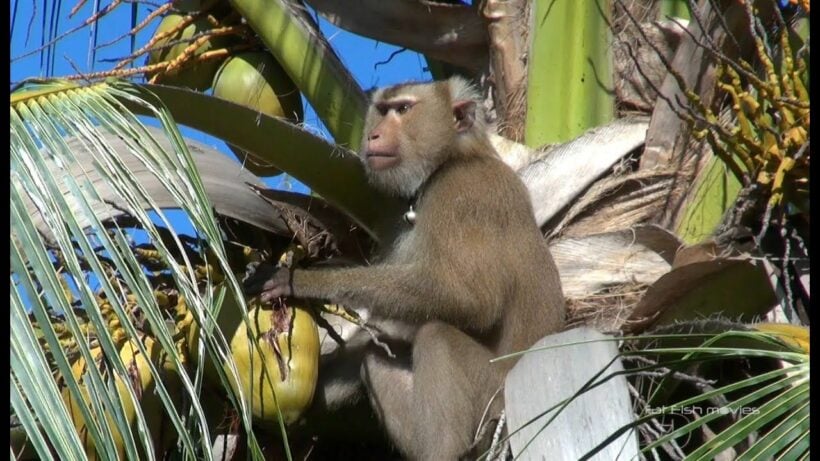 Allegations of animal abuse are prompting major Western retailers to pull Thai coconut products from their shelves, amid accusations that the coconuts are picked by monkeys treated inhumanely. People for the Ethical Treatment of Animals claim monkeys are snatched from the wild and trained to pick up to 1,000 coconuts a day. The animal rights group says pigtailed macaques are treated like "coconut-picking machines".
PETA claims monkeys are used by farms supplying 2 of Thailand's best known coconut milk brands: Aroy-D and Chaokoh, which are exported to many countries, including Europe and the US.
"Following PETA Asia's investigation, more than 15,000 stores will no longer purchase these brands' products, with the majority also no longer buying any coconut products sourced from Thailand monkey labour."
The BBC reports that in the UK, major retailers Waitrose, Ocado, Co-op and Boots are pledging to stop selling some coconut products from Thailand.
"Our own-brand coconut milk and coconut water does not use monkey labour in its production and we don't sell any of the branded products identified by Peta. We don't tolerate these practices and would remove any product from sale that is known to have used monkey labour during its production."
The Morrisons chain said it has already removed products made with monkey-picked coconuts from its shelves. Sainsbury's, the UK's second largest grocery chain, told the BBC…
"We are actively reviewing our ranges and investigating this complex issue with our suppliers."
A PETA statement says it has found 8 farms in Thailand where monkeys are forced to pick coconuts for export around the world. Male monkeys are reportedly able to pick up to 1,000 coconuts a day; it's thought that a human can pick about 80.
"Other coconut-growing regions, including Brazil, Colombia and Hawaii, harvest coconuts using humane methods such as tractor-mounted hydraulic elevators, willing human treeclimbers, rope or platform systems, ladders, or they simply plant dwarf coconut trees."
The group says it's also discovered "monkey schools," where the animals are trained to pick fruit, as well as ride bikes or play basketball to entertain tourists.
"The animals at these facilities, many of whom are illegally captured as babies, displayed stereotypic behaviour indicative of extreme stress. Monkeys were chained to old tyres or confined to cages that were barely large enough for them to turn around in."
"One monkey in a cage on a lorry (truck) bed was seen frantically shaking the cage bars in a futile attempt to escape, and a screaming monkey on a rope desperately tried to run away from a handler."
SOURCE: Bangkok Post
Keep in contact with The Thaiger by following our
Facebook page
.
Thailand growing more expensive for expats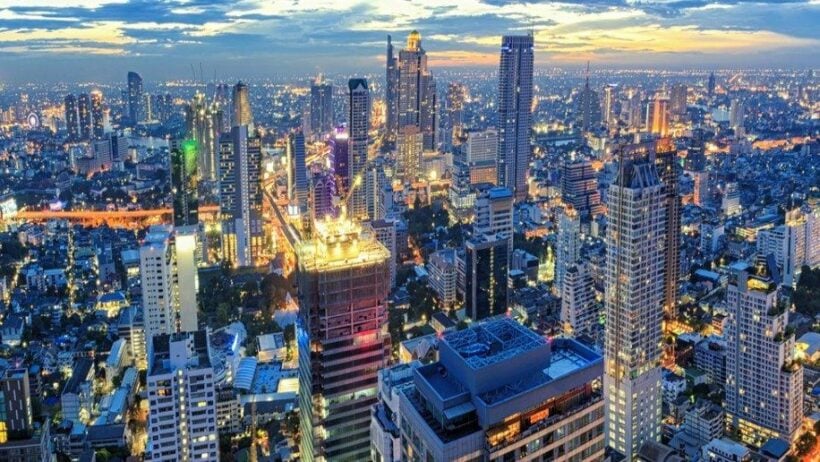 According to Employment Conditions Abroad, Bangkok and Chiang Mai are among the 30 most expensive cities for expats in Asia. The capital of Turkmenistan might not spring to mind when with considering the priciest cities, but according to ECA International it ranks first on both the global and Asian tables, a 5 point rise up the rankings due to an ongoing economic crisis, food shortages and the resulting hyperinflation.
The survey is performed in March and September every year, based on a basket of items such as rents and utility fees. Car prices and school fees are not included.
In Asia, Bangkok ranks 28th, just above Chiang Mai, according to the latest ECA International survey on the cost of living for expatriates. But it dropped out of the top 50 global rankings from the report released in December 2019. In global rankings, Bangkok is now at 60 and Chiang Mai at 142. Bangkok has lost a good deal of its former appeal for budget-conscious travellers and expatriates, rising 64 places over the past 5 years, according to the survey.
ECA says a rapidly expanding economy and increased foreign investment, at least, prior to the Covid-19 pandemic, made Thailand more expensive, fuelled by the strengthening baht.
"The baht has strengthened considerably, making the country more expensive for expatriates and tourists. However, this trend has slowed over the past year, partly in response to government attempts to weaken the baht in order to keep the country competitive."
Hong Kong is the second most expensive city in Asia after Ashgabat (Turkmenistan), but ahead of Tokyo and Singapore. Singapore is rated the most expensive place for expats in Southeast Asia and has led that ranking for many years.
Hong Kong remains sixth in the global standings, 1 place ahead of the Japanese capital. Singapore was fourteenth in Asia, dropping 2 notches from the previous survey.
Ashgabat's sudden rise to the top of the is largely attributable to the economic dilemmas of Turkmenistan's government, according to ECA. The energy-rich Central Asian nation faces severe inflation, and a black market for foreign currencies has caused the cost of imports to rise. Both factors have sparked a large increase in the costs visitors pay.
The ECA says Chinese cities fell across the board due to signs of a weakening economy and poorly performing currency, even before Covid-19 began taking its toll.
SOURCE: Bangkok Post
Keep in contact with The Thaiger by following our
Facebook page
.
Bangkok's shopping malls struggle under tourist ban, fierce competition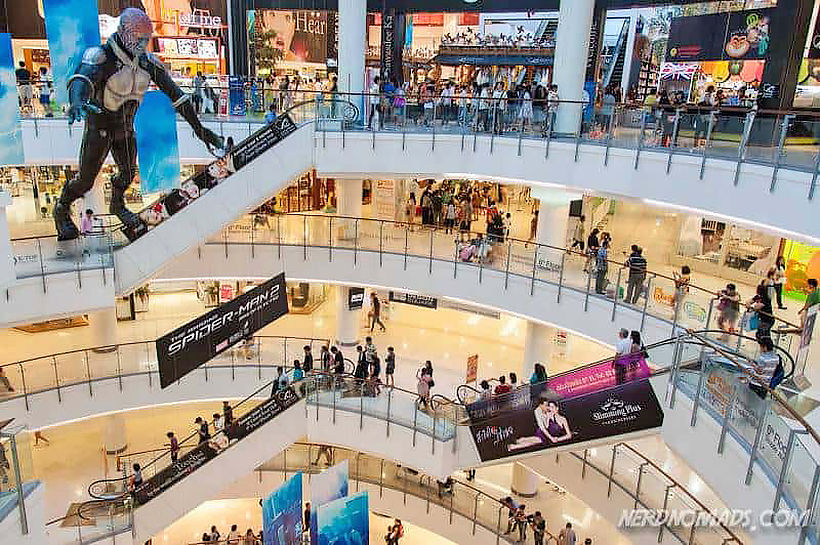 Suvarnabhumi, the name of Bangkok's second international airport, means "realm of gold," and was given by His Majesty the late King Rama IX to Bangkok's eastern outskirts (technically in Samut Prakhan province), once a marshland called Nong Nguhao (Cobra Swamp). With its overtones of wealth, the name represents the hopes of developers, who are turning the area into a retail battlefield.
The problem is oversupply. In late June, multitudes of of shoppers eager for a new experience after weeks of Covid-19 lockdown came to the grand opening of Siam Premium Outlets Bangkok, a brand new mall less than 10 kilometres east of the airport, the main gateway to Southeast Asia's second largest economy.
The mood was festive for the debut of the massive project, a collaborative effort by Thai mall operator Siam Piwat and US conglomerate Simon Property Group. The joint venture invested 4 billion baht to accommodate an anticipated 10,000 visitors per day in the mall's 50,000 square metres of floor space.
Siam Piwat Simon's managing director says "Premium outlet is a retail trend that still has potential to grow". He believes that growth will reinforce Thailand as one of the world's most popular tourism destinations. But given the effects of the Covid-19 pandemic, it's hard to imagine a tougher time to open a mall. The foreign tourists whose spending would normally ensure the success of a new shopping complex are being kept out as the government still bans most international arrivals.
When tourists do return, their numbers and mobility may be limited, and competition among major retailers around Suvarnabhumi will enter a new, more intense chapter. Rivalries between central Bangkok's many malls and those emerging around the airport will also heat up. There's plenty of shopping for bored travellers waiting for flights inside the main airport as well.
Some analysts predict the "new normal", requiring social distancing and limiting customer numbers that could result in significant shrinkage in physical store offerings. The head of retail advisory and transaction services at CBRE Thailand says retailers' rental space requirement may be reduced by 20 – 40% from the levels before the pandemic. Still, nearly 1.3 million square metres of new retail space is expected in Bangkok by the end of 2023 – more than 25 times the size of Siam Premium Outlets Bangkok. That many commercial facilities opening in a span of just 3½ years is sure to add plenty of new challenges to the retail landscape. According to a spokesman for the Thai Retailers' Association…
"Premium outlets are business in an upward trend, while duty-free shops are the opposite. In the future, there will be no tax because of free trade agreements. And tourist behaviour is changing. They don't want to pay a lot of money for short-lifecycle goods. They would buy more goods from premium outlets rather than duty-free shops, where goods are more expensive."
Thailand has been benefitting from growing overseas tourism, led by the Chinese with their formidable purchasing power, which was booming until the pandemic. According to a report by the World Tourism Organisation, in 2018 the kingdom was the ninth most visited country by tourists in the world, and second after China in Asia. Thailand's visitors in 2019 were close to 40 million.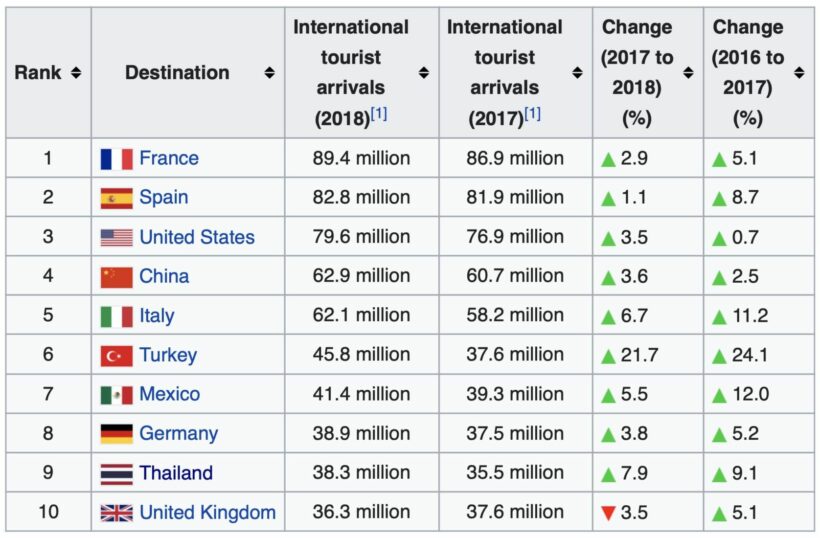 The turf war near Suvarnabhumi is essentially an extension of the fierce retail competition in central Bangkok, where retailers are also highly dependent on overseas visitors. Siam Piwat introduced mega mall Iconsiam on the east bank of Chao Phraya river, as a joint project with Thailand's largest conglomerate CP Group and its property arm Magnolia Quality Development, in November 2018. Siam Piwat co-owns Siam Paragon with another retailer, The Mall Group, which also developed Emporium and EmQuartier department stores. Central Group, including Central Pattana, runs Central World and Central Chidlom.
More projects are in the pipeline. Magnolia Quality Development is working on one called The Forestias, scheduled to be completed by 2023. The US$4 billion (124 billion baht) project is on track to be the largest property investment in the kingdom's history.
Whether in Bangkok proper or near Suvarnabhumi Airport, all major retail complexes have one thing in common: they're counting the days until the foreign tourist inflow returns. The Tourism Authority of Thailand came up with a plan to promote domestic tourism packages to mitigate the impact from the lack of overseas travellers, but Thais' spending power is limited compared to that of foreign tourists.
Although the coronavirus situation in the kingdom is well in hand, the risk of a second wave has the world on edge, even as some countries such as the US and Brazil struggle to rein in their first wave. The outlook for Thailand's big bet on the return of inbound demand is fraught with uncertainty. The "Realm of Gold" that welcomes travellers may not be quite so precious for some time to come.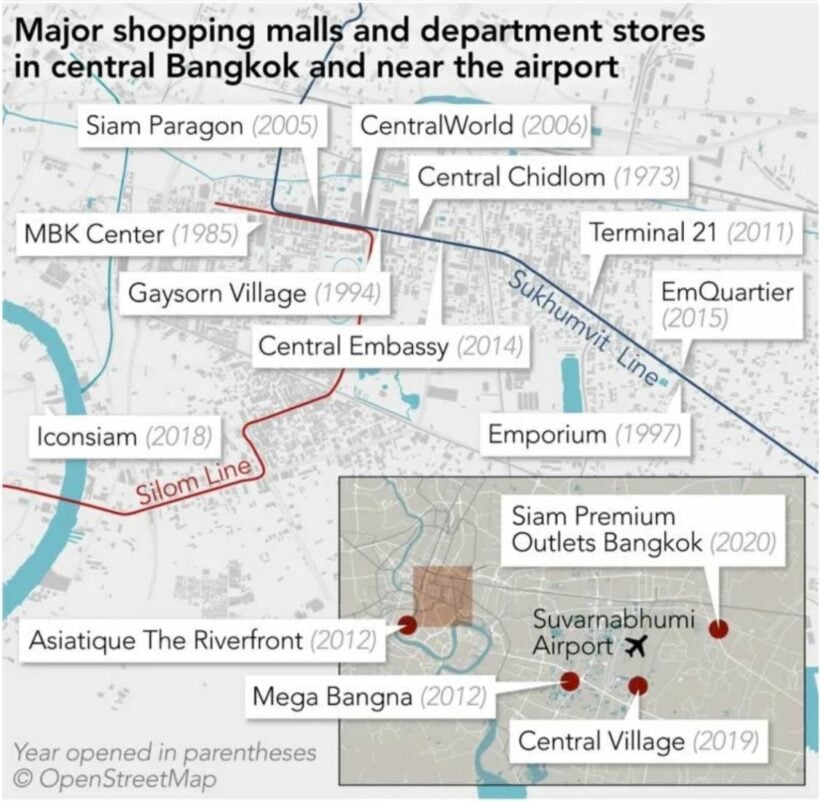 SOURCE: Nikkei Asian Review
Keep in contact with The Thaiger by following our
Facebook page
.