Phuket's lost summer – looking to 2021 for tourism recovery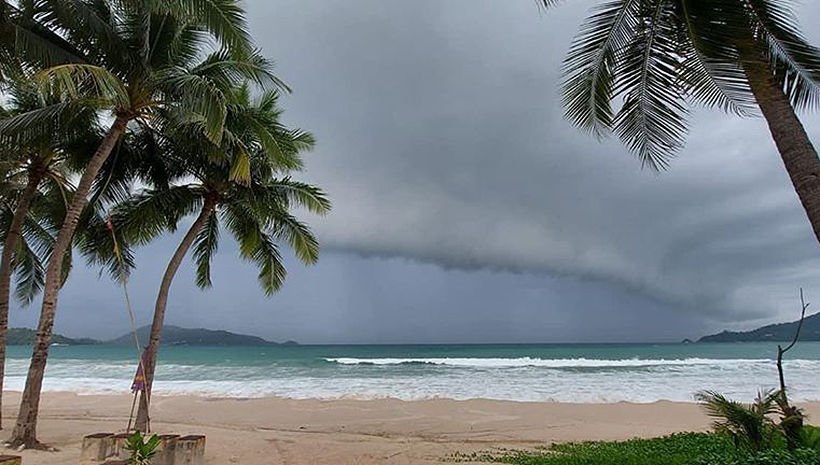 In a solemn recognition of the reality of Phuket's stalled tourist industry, a spokesperson for the southern chapter of the Thai Hotels Association is saying most of the west coast hotels are unlikely to reopen until the last quarter of this year. And that's just the start of the problems for the popular island beach resort.
For now, Phuket's International Airport remains closed to scheduled flights, and the Tha Chatchai road checkpoint at the top of the island is heavily curating who comes in and out with red-tape and paperwork. Nationally, the Civil Aviation Authority of Thailand has already banned international travel into Thailand until at least the end of June – it could be extended further.
Phuket's issue, as an economy that revolves almost completely around tourism, is that, even if it throws open the immigration gates at the airport and the doors of its almost 100,000 hotel and accommodation rooms, there are few options for incoming tourists at this stage. Where will they come from? Europe (including the UK), the US and now South America, are mired in their own pandemic outbreaks, and whilst trying to reopen their economies, are facing imminent second waves of Covid-19. It's unlikely the risk-averse Thais will willingly welcome 'at risk' countries back any time soon.
It's only a few regional customers that are likely to be given approval to fly their businesspeople and tourists into Thailand anytime soon, but even that is going to be a trickle at best, at least in the short to medium term. Even these tourist markets have seen their economies hit hard by the pandemic and will be less likely to prioritise travel at this early stage – China, Malaysia, South Korea, Singapore.
Whilst other parts of Thailand have opportunities to reopen their businesses – manufacture, agriculture, IT, and large chunks of populations visit shops and general trading – Phuket has little of that. Some 50,000+ of the island's 450,000 permanent population have already departed the island, either before the borders were closed in mid-March, or as soon as they were able to return to their provinces when the road border re-opened for repatriating people at the start of May.
Even survey respondents, testing the opportunities for the island to reopen to domestic traffic to kick-start the stalled tourist economy, have shown little interest in heading to Phuket as the rest of Thailand has, well frankly, more important things to worry about. Since Phuket's own lockdown restrictions have been lifted, early 'staycation' promotions, attracting locals for a bit of post-lockdown leisure, have fallen flat. For now, Phuket's beaches remain closed anyway.
c9hotelworks' Bill Barnett, says "Phuket's hardest yards for tourism are still in front of us and the loss of jobs will be enormous. No candy coating here."
"Hotel operators and owners, are now reassessing the need for a quick return to reopen and from our talks, many are looking at pushing back to October or even later given the economics simply do not add up."
"Even the domestic thrust of staycations are unlikely to provide the traction larger hotels need to scale up. Domestic business for island hotels on a broad basis is sub 10% of the market mix. For smaller hotels, targeting domestic is fishing where the fish are, and makes absolute sense."
Suksit Suvunditkul, CEO of Deevana Hotels and the vice-president of the Thai Hotels Association southern chapter, says that hotels along the beach that target international guests will reopen in September at the earliest. Speaking to Bangkok Post, he says that the situation remains unpredictable.
"….but as July and August are low season, resuming operations is not worth the effort while guest demand is still weak. With some hotels not reopening until the fourth quarter, they cannot expect to profit."
Forecasts from the Tourism Authority of Thailand say that the rest of 2020 will be mostly limited to domestic tourism, "with the Asian market starting to recover at the beginning of next year and the European market to follow much later".
But, for now, hotels are still shuttered as management wait in hope for signs that they are, firstly, allowed to reopen and, secondly, the barriers are removed to international travel. The other main hurdle is the paperwork or restriction that will be imposed on inbound tourists. It's hard to imagine tourists will be wanting to pack their flowery shirts, hats and suncream to end up having to submit long lists of paperwork and health checks before they arrive.
Keep in contact with The Thaiger by following our Facebook page.
Never miss out on future posts by following The Thaiger.
The social media giants in battle with 'old' media and world governments | VIDEO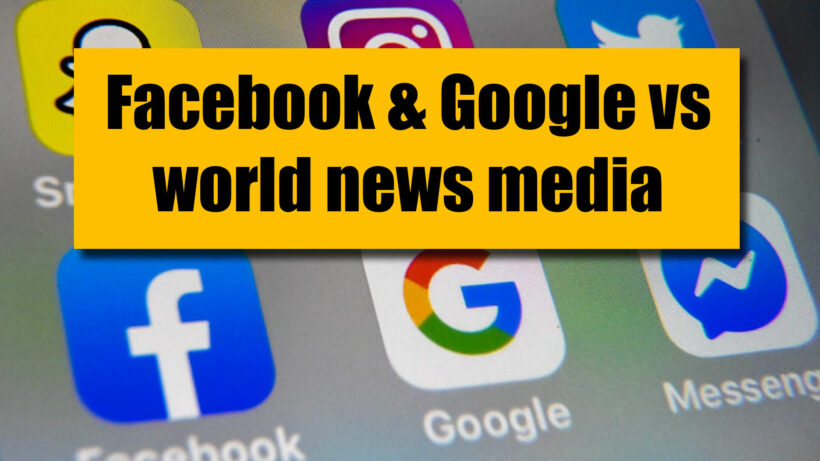 "The rules signal greater willingness by countries around the world to rein in big tech firms such as Google, Facebook and Twitter that the governments fear have become too powerful with little accountability."
India has issued strict new rules for Facebook, Twitter and other social media platforms just weeks after the Indian government attempted to pressure Twitter to take down social media accounts it deemed, well, anti social.
The rules require any social media company to create three roles within India… a "compliance officer" who ensures they follow local laws; a "grievance officer" who addresses complaints from Indian social media users; and a "contact person" who can actually be contacted by lawyers and other aggrieved Indian parties… 24/7.
The companies are also being made to publish a compliance report each month with details about how many complaints they've received and the action they took.
They'll also be required to remove 'some' types of content including "full or partial nudity," any "sexual act" or "impersonations including morphed images"
The democratisation of the news model, with social media as its catalyst, will continue to baffle traditional media and governments who used to enjoy a level of control over what stories get told.
The battles of Google and Facebook, with the governments of India and Australia will be followed in plenty of other countries as well.
At the root of all discussions will be the difference between what governments THINK social media is all about and the reality about how quickly the media landscape has changed. You'll get to read about it first, on a social media platform… probably on the screen you're watching this news story right now.
Keep in contact with The Thaiger by following our Facebook page.
Never miss out on future posts by following The Thaiger.
Long Buddhist holiday to see over 40 percent reduction in domestic tourism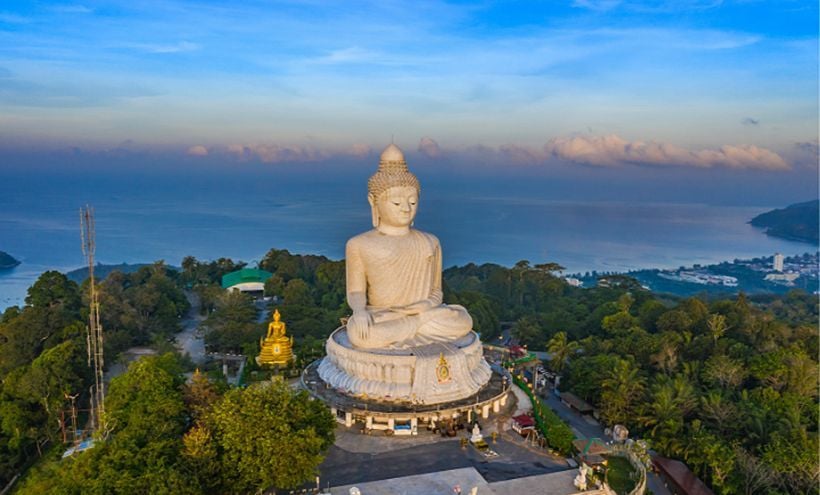 The long Buddhist festival holiday, which starts today, is set to see over a 40% reduction in domestic tourism. The Tourism and Transport Authority of Thailand has made the estimation which tallies around 1.09 million domestic trips, a number that is down 44% from last year's Makha Bucha Day.
The 2nd wave of the Covid pandemicthis year has made potential tourists cautious about spending money, with the holiday forecasted to yield 3.9 billion baht. That number is 38% lower than the same period last year. Hotel occupancy rates are also expected to only be 50% of last year's tally on average.
Other venues that are normally open for tourists on this holiday, such as the ancient Buddha's footprint at Khao Khitchakut in Chanthaburi, have been closed out of fears for Covid spreading through mass gatherings. As one of the country's top 10 religious events, it is indicative of how the 2nd wave has taken a toll on the country's tourism. The event's closing is attributed to the forecasted 74% drop in trips to Thailand's northeastern region, otherwise known as Isaan. And, if there are less tourists, then there is less revenue. The cancellation is expected to decrease expenditures by 68% on average.
Meanwhile, the 2nd wave is also affecting airlines as Thai AirAsia has reported only 9.49 million passengers with an average load factor of 75% for 2020, posting a net loss of 4.76 billion baht with a total revenue of 16.3 billion baht.
Thai VietJet's marketing manager says before the 2nd wave hit late last year, the airline was on the upswing, operating 120 domestic flights per day. Recently, top economic leaders have warned that Thailand's tourism industry will fallout soon if it is not revived. The 60 plus year industry is in dire trouble with slow vaccine rollouts, country travel restrictions, and virus variants all being major factors in Thailand's slow reopening of tourism.
With the vaccine set to be issued to tourism hotspots first, PM Prayut has stated that the government is mulling whether to allow tourists to skip quarantine requirements if they can show that they have received the Covid vaccine.
SOURCE: The Phuket News
Keep in contact with The Thaiger by following our Facebook page.
Never miss out on future posts by following The Thaiger.
Thailand's passenger car sales drop by over 44% year-on-year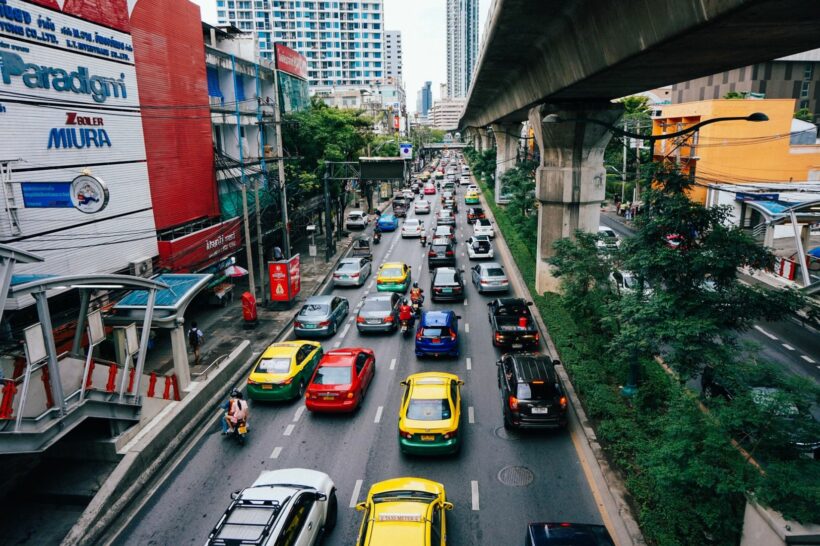 Thailand's domestic car sales dropped by over 21% last month, with passenger car sales plummeting by over 44% year-on-year. The Bangkok Post reports that the resurgence of the Covid-19 virus late last year has affected consumer confidence and buying power. The sale of commercial vehicles is also down by 5.4% year-on-year.
Surasak Suthongwan from Toyota Motor Thailand, says people are worried about the second outbreak's impact on employment prospects and the economy as a whole, which is putting them off buying cars. He says that the automotive sector is still trying to recover from the effects of the original outbreak of the virus and that other sectors, such as the tourism industry, are at a standstill.
"Those factors caused domestic car sales to drop and the company is closely monitoring the economic situation and the pandemic."
Toyota has a 32.2% share of the domestic market and domestic sales this month are also expected to be affected by the ongoing crisis. However, the automotive firm says it expects the government's stimulus campaigns will help the economy and give consumer spending a boost.
SOURCE: Bangkok Post
Keep in contact with The Thaiger by following our Facebook page.
Never miss out on future posts by following The Thaiger.