Phuket's economy is entering a period of recession – PSU report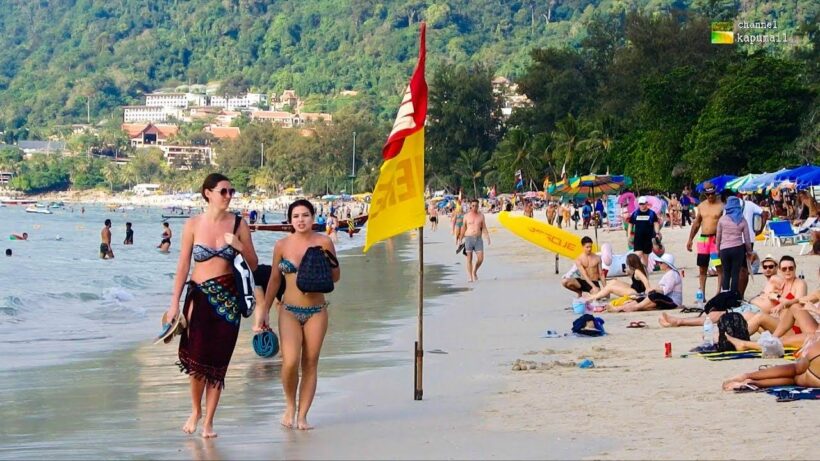 PHOTO: kapumail
Phuket's Prince of Songkla University Faculty of Hospitality and Tourism has completed a lengthy report about the health of the island's tourism, saying that tourism and Phuket's economy are in poor condition. Part of the report says that, despite a 4% rise in visitor numbers in 2019, revenue from tourism is falling.
"The economy of Phuket is entering a period of recession."
Chayanon Phucharoen, the associate dean of research and graduate study at the faculty reports that Phuket's economy is undergoing a transformation.
In the past decade there has been an enormous surge of new developments and new accommodation options, most outside of Patong. But the demographics of the tourist influx isn't matching the hotel or developers' plans.
"Annual economic growth in the province has been at 6% for the last two decades, but recently we observed a hiccup."
"The days of sea, sand and sun… beer, bars and babes, are over."
Chayanon refers to a Bank of Thailand survey showing the number of tourism operators in Phuket province had fallen sharply, despite rising tourist arrivals.
Chayanon blames, amongst other things, the strong baht for putting a brake on tourism spending, adding that digital disruption had funnelled tourist services and income towards online platforms controlled by outsiders, and a move away from on-island tour operators and vendors.
"Other conditions undermining the tourism sector included degraded beaches and poor road traffic safety."
The study says that there is an urgent need for Phuket to create new tourism experiences instead of relying exclusively on its reputation for sea, sand and sun. And there was a move away from Patong as the main focus for the island's future tourism.
But the report noted that it wasn't only Phuket that was feeling the pinch of a stronger baht. Major tourist destinations such as Pattaya are also feeling the impact.
Amongst the bad news for Thailand's main tourist hot-spots, Damrongkiat Pinitkarn, secretary of Entertainment and Tourism Industry Association of Pattaya, says the town's bars have recorded a 40% drop in custom from tourist so far this high season.
That report, by Sophon Cable TV, says that, though the Chinese still account for the highest number of visitors, many are now opting to explore Vietnam where the local currency is weaker and tourists can get more value for their money.
"In the evening, more tourists are staying within the confines of their hotels instead of venturing out to party at clubs or discos. Chinese tourists are also checking in pool villas and having parties instead of going out."
On a positive note, there has been a huge influx of Indian visitors to Pattaya, who are attracted by the city's lively night life but the report notes that their numbers may not grow any larger, so bar owners need to deal with this tough situation and adapt.
SOURCE: Bangkok Post
Keep in contact with The Thaiger by following our
Facebook page
.
Never miss out on future posts by
following The Thaiger
.
Academics call on government to hurry up and help the tourism industry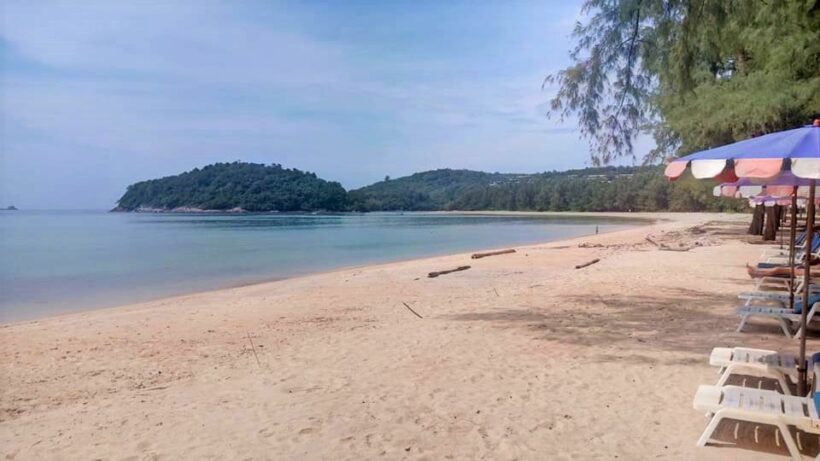 Leading Thai academics are calling on the government to get a move on and help the tourism industry before it's too late. Addressing a gathering arranged by the Foundation for Labour and Employment Promotion, Kiriya Kulkolkran from Thammasat University's Faculty of Economics, pointed to the 80% drop in international tourism as a result of the Covid-19 fallout. His estimate includes the first few months of the year when there was actually a functional tourism industry in Thailand.
According to a report in the Bangkok Post, Kiriya says just 4% of businesses in the tourism sector say they've made the same amount or more than they did before Covid-19. She adds that a survey shows employees in the industry are concerned about debt accumulation and "extremely worried about the future".
Bovorn Subsing, from Chulalongkorn University's Social Research Institute, has backed up the comments, saying tourism workers have seen their wages drop by 60%, while still facing the same, or higher, cost of living. The result is that most are now in debt.
Kiriya predicts the devastation could continue for over 3 years, affecting not just tourism operators but the entire supply chain, as well as new graduates and those seeking their first job. She says that until the sector recovers, the government needs to provide tailored help for businesses, singling out Phuket hotels, who are struggling to survive without foreign guests.
The islands of Phuket and Samui, plus the other 'tourist' islands around Thailand, are facing a particular problem as they're mostly geared for the international tourist market. Domestic tourism, rebooted last July when the local airlines were permitted to fly again, has mostly shunned the popular tourist islands.
One worker at a Phuket hotel, 52 year old Anchisa Sirinanthasak, addressed the forum in support of a possible co-payment scheme for hotel workers. It's understood most hotel operators are paying employees 62-75% of their normal salary, which works out at around 8,000-9,000 baht per person and is not enough to cover their costs.
Meanwhile, Manop Kaewphaka from Homenet Thailand, a non-profit that protects home-based workers, has called on the government to allow foreign tourists back into the Kingdom and to provide more support for informal workers, in the form of wage guarantees and co-payment.
SOURCE: Bangkok Post
Keep in contact with The Thaiger by following our
Facebook page
.
Never miss out on future posts by
following The Thaiger
.
What is the future of Phuket and Samui? VIDEO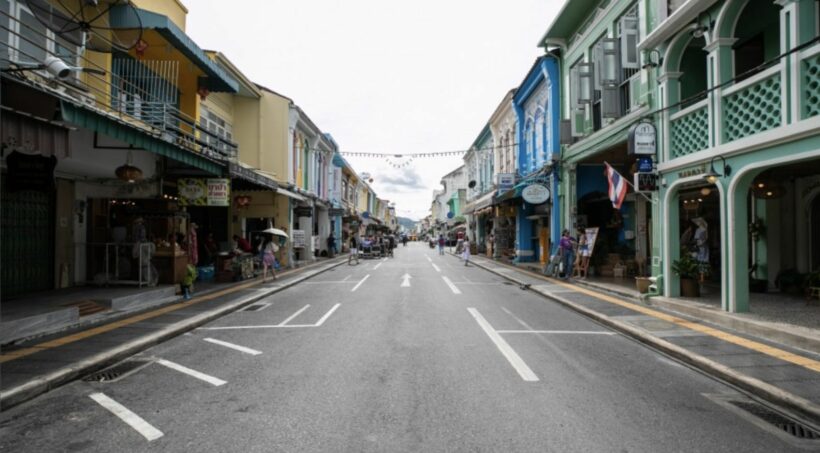 Let's review the last 2 days when the Thai PM and the cabinet cavalcade headed to the southern islands of Phuket and Samui. Did their visit come up with any solutions that could help the islands and their economic crisis? Please watch the video and subscribe to our YouTube Thaiger channel.
Thailand's PM, Prayut Chan-o-cha has just spent the last 2 days visiting Phuket and Samui, along with members of his cabinet. The largely symbolic visit was at least a recognition that 2 of Thailand's primary international tourism economic engines had been decimated by a lack of tourists. In both cases the islands' tourist related businesses and hospitality industries have seen hundreds of thousands of job losses with entire streets of shops shuttered and abandoned.
After inspecting the worst hit communities on the islands the PM called for long-term plans to revitalise their economies. Prayut described the conditions in Phuket as "much more drastic as the province heavily relies on international travel".
He acknowledged that Phuket generates the second-highest income from the tourism industry, just behind Bangkok.
"When I arrived in Koh Samui and Phuket and saw the conditions of both cities. So, we have to figure out how to make the situation in Phuket better and we will look forward to gathering information in order to find a proper solution for all parties."
Phuket and national tourism officials have already scrambled to come up with wellness tourism projects, numerous 'models', provincial infrastructure projects and extensions of the subsidised domestic travel program "We Travel Together."
Mathmatically, the much-hyped Special Tourist Visa will do almost nothing to help either Phuket or Samui.
With a projected limit of 1200 tourists per month for the whole country, and only a handful of quarantine-ready hotels on the islands, Phuket or Samui will hardly notice the difference. One of the primary ideas discussed yesterday was to turn at least Phuket into a medical, sports and health tourism hub.
Phuket already has quite a developed health and wellness infrastructure, albeit spread around the island and any promotions or new infrastructure will take months, even years, to develop. So there's no short to medium respite there either. The cabinet also said they were interested in bringing business and sports conferences to the island with business people from low risk countries.
Again, nothing really new and certainly not going to put meals on the table for the hundreds of thousands that are currently out of work. They also acknowledged that, in the short term, mass tourism, like the islands and Southern provinces profited from before, was simply not an option due to the ongoing Covid-19 pandemic around the world.
But the Cabinet did approve, in principal, to grant tourism business operators soft loans under the 57 billion baht portfolio guarantee scheme. This soft loan scheme is provided to SMEs over an 8 year period.
Whilst the Cabinet Cavalcade of some 10 passenger vans barrelled around the two islands on Monday and Tuesday, it was also announced that Krabi's tourist magnet Maya Bay may be re-opened to tourists. The beach, made popular in the 2000 movie, The Beach, was closed back in mid-2018 after suffering the affects of mass tourism.
And finally, if the PM thought he'd be able to escape the protesters whilst visiting the southern islands, local protesters in Phuket had other ideas. At a few staged 'meet the people' opportunities he confronted some small protest gatherings with a variety of signs being waved around….
"Phuket pays high tax but there is no development", "stop encroaching on people", "unblock Pornhub now", "our freedom is raped", "we hate police and soldiers" and "cancel the lese majeste law and I will tell you many things."
Some of the messages were also projected onto the sides of buildings around the island. The upshot of the 2 days of inspections, meet and greets and talkfests, is plenty of ideas and plans. But none of these plans will help the operators in tourism and hospitality tomorrow, or even over the next fews months.
The next three months are traditionally the tourist high seasons… well that won't be happening. Whilst the Thai government decides to limit the number of local arrivals and keep a tight leash on the borders, both islands will continue to suffer without any relief in sight. And even if they do allow more travellers to come to Thailand sometime soon, who is going to be coming, with much of the UK, Europe and the US heading into a savage winter, much of it featuring new lockdowns.
The heydays of big tourist numbers are long gone and the tourism and hospitality infrastructure established on both islands over the last two decades, is destined to gather more dust until the planes start arriving again.
Keep in contact with The Thaiger by following our
Facebook page
.
Never miss out on future posts by
following The Thaiger
.
Phuket in a Covid Crisis – VIDEO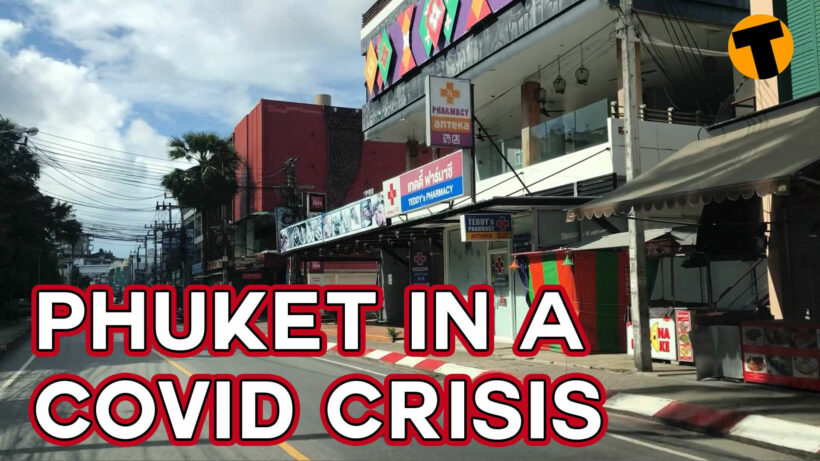 Phuket is facing an existential crisis. Because of its semi-isolation as an island, it doesn't get much "passing traffic" and is too far away from Bangkok to attract much 'weekend' business. Whilst the borders stay closed the island's businesses face ruin.
A year ago, the streets of this tourist island were brimming with a diverse international tourism mix. In fact the island had become one of the most popular tropical island destinations in the world, catering for both the high end, the back-packers and just about everything in between.
But nearly 9 months into a global coronavirus pandemic, things are now very, very different.
Since Thailand's borders were closed, Thailand's tourist magnets, including the southern island of Phuket, have faced the prospect of at least a short to medium term future without any means to run their businesses. Each of these shops is an individual, maybe a family, friends, employees, a landlord… all suddenly cut off from an income. Their sin, choosing to run a business, and pay hefty rents for the pleasure, in areas where tourists wanted to visit.
In the case of Phuket, which previously attracted 8-10 million international visitors a year, its cash lifeline, probably more than 90% of its economy, has been cut off.
The provincial government has done little, can do little, to help. The Thai government has had a round of cash handouts for people losing their job, but, in many cases, these have either been negligible and in some cases, never turned up. Either way, none of the government's stimulus has been able to do much to help the island find a new pathway to re-open all these businesses.
As for Phuket's 2,000 or so hotels and guesthouses, most of them still have their doors locked, some even completely vacated without even maintenance staff. The prospect of their survival, on domestic tourism alone, is impossible – Phuket, just too far away from the country's population centres to get any passing or weekend traffic.
The island's east coast, where many of the Thai's live and the established families have their businesses, have burst back to life following the lifting of lockdown provisions in May and June this year. But a drive through the west coast towns looks more like the set of a dystopian Hollywood set, bereft of tourists, locals, and empty streets lined with row after row of shuttered shops.
This isn't an exaggeration, this is how it is, and has been for months with little hope of the situation improving any time soon.
The businesspeople here followed the government's demands to close up shop and lockdown for 6 week in March and April. A 6 week interruption to their businesses would be bad enough. But, here we are, 6 months later and the situation remains bleak.
In fact most of the owners and employees of these businesses have stripped their shops, left the island and headed back to their homes.
For the locals, who call Phuket home, they've had to find a new life, a new job and make a new start, often helped along by the kindness of strangers and the island's expat community.
Thailand's travel and hospitality industries, and they ARE industries, especially on an island like Phuket, are now in a perpetual limbo. Whilst everyone is happy to see a development like the Special Tourist Visa, it is not even a remotely sustainable model for Thailand's tourism industry beyond the immediate short-term and will do little get these shops open again.
Keep in contact with The Thaiger by following our
Facebook page
.
Never miss out on future posts by
following The Thaiger
.