Tourist numbers down 40% compared to last year, and last year was bad – Pattaya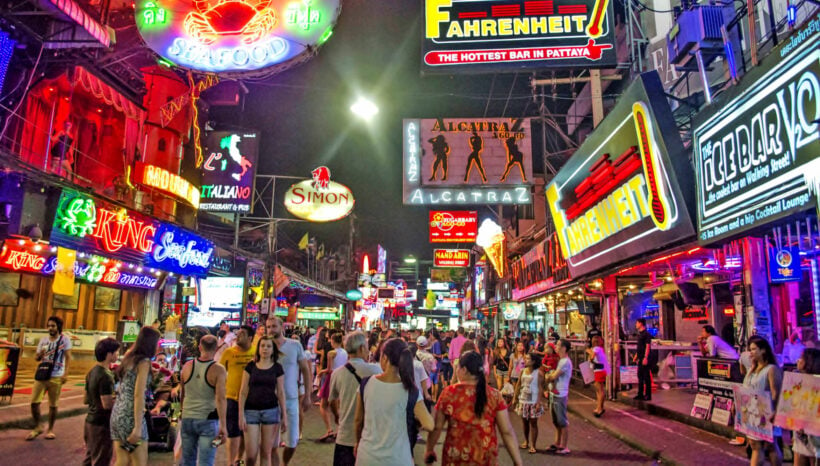 PHOTO: pinterest.com
"Tourists are down 40% for Pattaya's high season."
This from the Pattaya Entertainment and Tourism Industrial Association when speaking to Sophon Cable TV today. And last year wasn't good either.
Damrongkiet Pinitkarn, secretary of the association says that this high season before the New Year, the number of tourists at night clubs and bars has significantly decreased compared with last year at the same period.
"Chinese tourists are also checking in pool villas and having parties instead of going out."
This survey was concentrating on Pattaya's nightlife and entertainment venues according to the Association and results of patronage coming from those places. It does not take into effect non entertainment tourism, such as island visits, shopping or sight-seeing.
"More Chinese tourists are travelling to Vietnam than Thailand while more Indian tourists are coming to Pattaya and going to night life places."
Damrongkiet says that, anecdotally, the numbers are down a massive 40% when compared to last year.
"Chinese tourists have decreased while Indian tourists are roughly the same as last year. Russian tourists have increased, however, they don't often go to nightlife or entertainment venues."
A drop of around 30% in tourism was reported for the party town in July this year with the flow of tourists to Vietnamese destinations blamed for the drop in Pattaya tourism at that time. Read that story HERE.
At the time a leading tourism official confirmed what many Pattaya expats and locals have been saying for the past year… "The days of Europeans visiting Pattaya in large numbers are over".
SOURCE: The Pattaya News
Keep in contact with The Thaiger by following our
Facebook page
.
Pattaya man in coma after being shot in argument with ex-girlfriend's father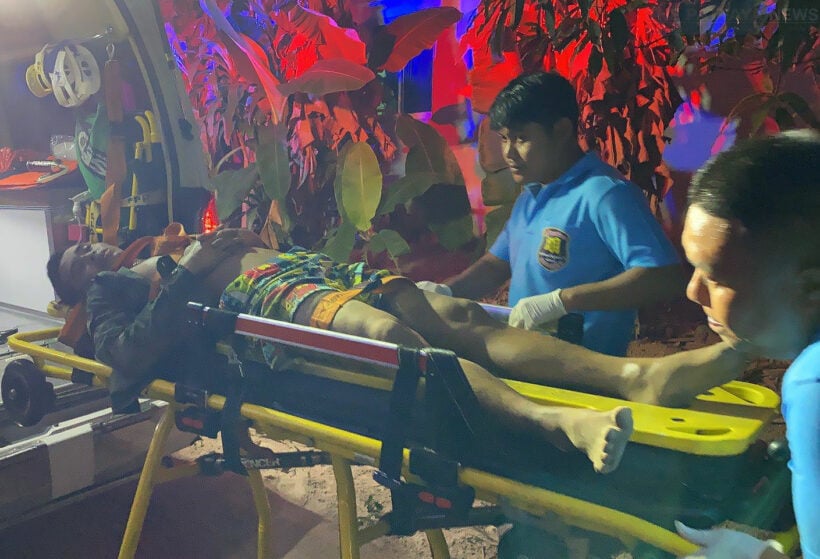 A man remains in a coma in Pattaya after sustaining serious injuries from a gunshot during an argument with his ex-girlfriend's father on Saturday night. Police and emergency responders arrived at the scene in Banglamung district to find 29 year old Anucha Jansrithong with a gunshot wound.
20 year old Phonthip Ployboot told police that Anucha is her ex-boyfriend and alleged he had threatened her and her father with a knife many times in the past.
This time, she claims, he brought a gun to her home and pointed it at her head. Her father ran to help to help and they started fighting before the gun was fired during the struggle. The 29 year old has been unconscious and in a coma since the shooting.
Police are continuing their investigation and intend to take further legal action.
SOURCE: The Pattaya News
Keep in contact with The Thaiger by following our
Facebook page
.
Poor air quality dogs the capital, even before the morning's traffic starts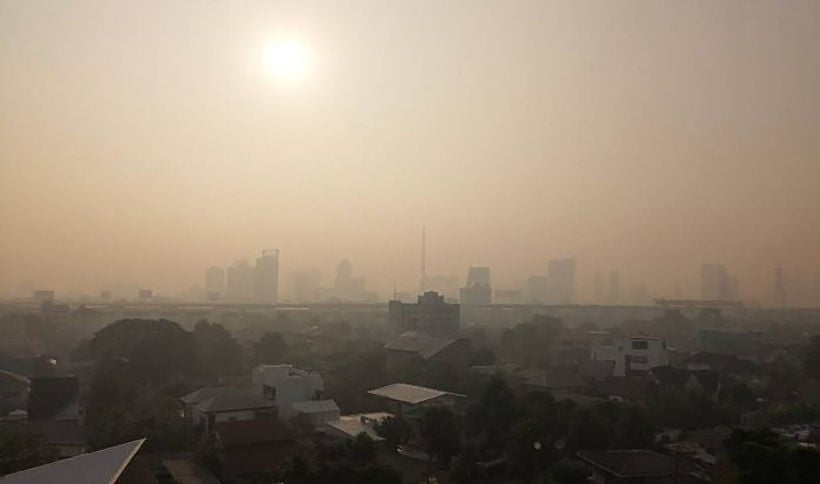 Bangkok awakes on Monday, even before the traffic starts choking up the city air and the factories puff their pollution into the Bangkok skies, with appalling air quality. With light winds and hot temperatures, the city is in for another bad day of air quality. Even at 6am this morning Bangkok ranked number 13 in the worst air pollution of world cities.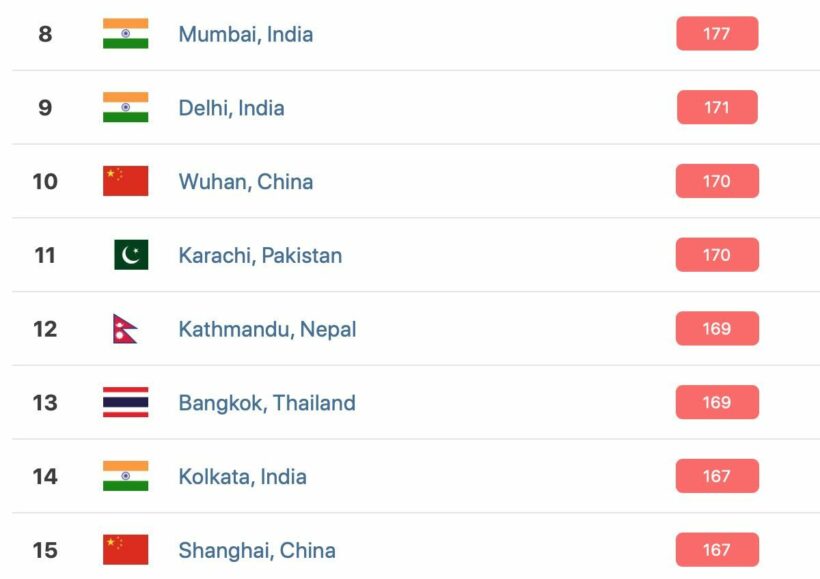 The air pollution in Bangkok worsened over the weekend with high levels of PM2.5 in all areas. Phra Nakhon district, the home of the Grand Palace on the banks of the Chao Phraya, was the worst affected. Apart from the city, the poor air quality extends down to the south-east and south-west, to Pattaya and Hua Hin, and to the west in Kanchanaburi where the readings are up to 208 this morning, four times the Pollution Control Department's upper limit of 50 mg of PM2.5 micron particulate.
The PCD together with the Bangkok Metropolitan Administration studied the situation of particulate matter not more than 2.5 microns (PM2.5) in Bangkok and its suburbs. It reports that the amount of dust in the air overall had increased in all areas compared to Saturday. The amount of dust and smog in 46 areas was at a level unhealthy for sensitive groups (Orange) while the situation was more serious (Red) on Samsen Road in Phra Nakhon district.
A high-pressure system that covered the North and the Northeast of the country weakens while the westerly winds in the upper parts are still blowing cold air from the Himalayas to the North. Cool mornings are forecast with possible isolated patchy fog in the North and the Northeast. Mountain peaks will see cold to very cold weather. All transport should proceed with caution in foggy areas in northern Thailand. Stronger easterly winds prevailing across the Gulf of Thailand could bring more thundershowers.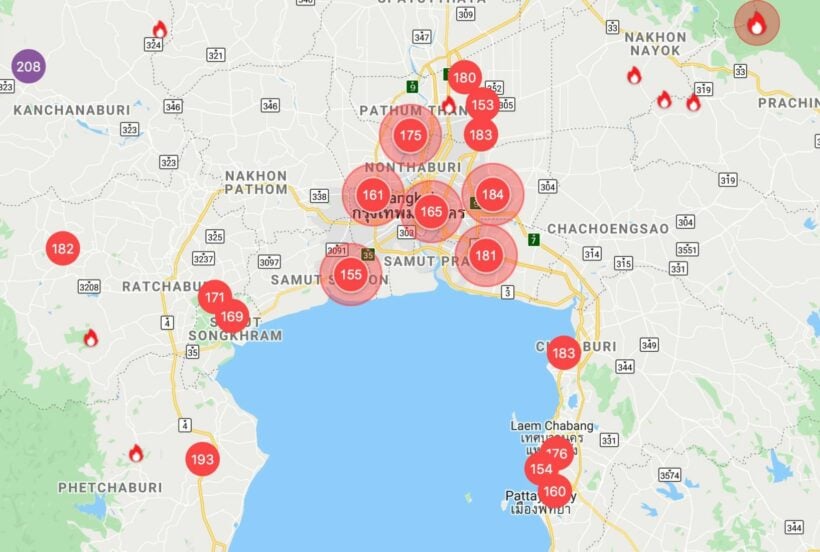 SOURCES: AirVisual | The Nation
Keep in contact with The Thaiger by following our
Facebook page
.
2 more alleged call centre scam suspects arrested in Japan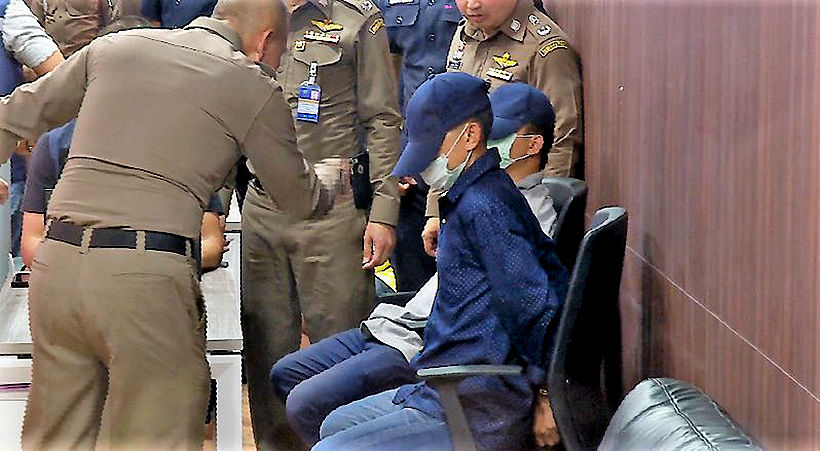 Two men arrested in Japan yesterday stand accused of operating a large-scale call centre scam based in Thailand, bringing the total number of arrests in the case to 28. Japanese police believe 36 year old Kengo Yasutake and 34 year old Shimpei Hirata operated a luxury home in Pattaya, where a team of Japanese men would call people across Japan and tell them their subscription fees for a website were overdue.
Police say the gang has tricked more than 200 people and collected a total of more than 55 million baht. Fifteen Japanese men have already been arrested by Thai police last March at another luxury house location, also in Chon Buri province, and Japanese investigators arrested more in May 2019 as they attempted to leave Thailand for Japan.
Investigators say the group had a well-organised division of labour conducting the scam, with individual members making phone calls, cashing swindled electronic gift cards and as managing the scam web site.
They were arrested on suspicion of scamming a woman and two others living in the city of Fukui, central Japan, alleging in an email that they had failed to pay website subscription fees, and coercing them into purchasing electronic gift cards worth a total 780,000 yen, or about 215,000 baht.
Keep in contact with The Thaiger by following our
Facebook page
.